*Taekwondo is available in Taiwan only.
Argentinian director Marco Berger is an expert in depicting relationships between men. We just need to take a quick look at his filmography: Plan B (2009) – a man falls in love with his ex-girlfriend's boyfriend, Absent (2008) – a student with a crush on his coach, Hawaii (2013) – two childhood playmates meeting again many years later and discovering they love each other, and Taekwondo (2016), where a man invites his classmates to spend the holidays together.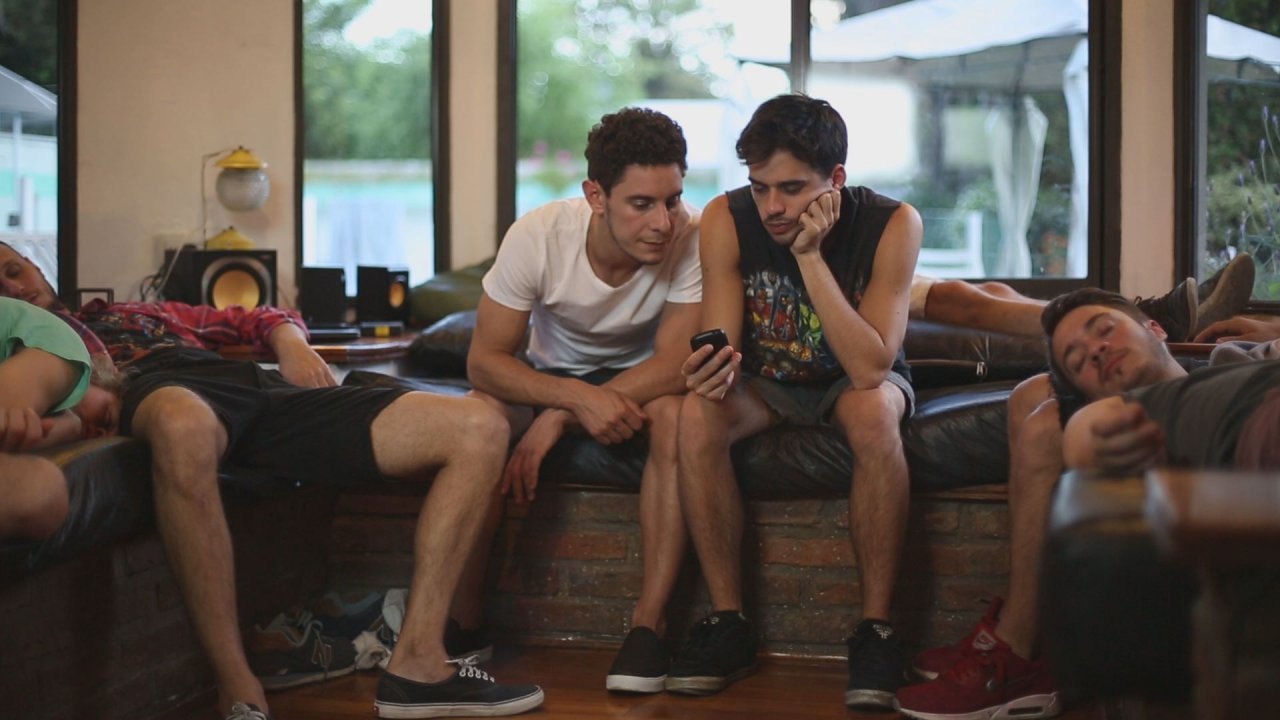 Taekwondo inherits the tranquil and cozy style of Hawaii. The main character, Fernando, invites German, a friend from his taekwondo class, and other friends to spend the holidays together in his private villa. Fernando wants to know more about German and tries to get closer to him once they are alone to the point of getting naked in front of German to seduce him. But every time his friends show up and get in the way, especially Leo, who is very competitive and jealous of Fernando. In fact, although an openly gay man, German does not get Fernando's advances, and he hides his true sexuality among the group of straight men.
One of the reasons why Berger's work is so attractive (especially to gay men) is that they satisfy many gay men's fantasy towards straight guys. In this film, Berger use snooping as a device to tell the story and immerse the audience in the characters' psyche. In his previous screenplays, he would place the focus on only two characters but, in this one, Berger expanded the cast to a full group of sexy men. It is gay paradise, a house filled with exotic hunks. Not to mention that these characters boldly show off their sculptured bodies from time to time, including some sudden close shots that for sure will turn audiences on. This is, of course, Berger's intention.
Berger is also expert on film editing. He mixes many close-ups with empty frames, filling first the audience with desire and, then, leaving a blank space for all of us to fantasize the outcome.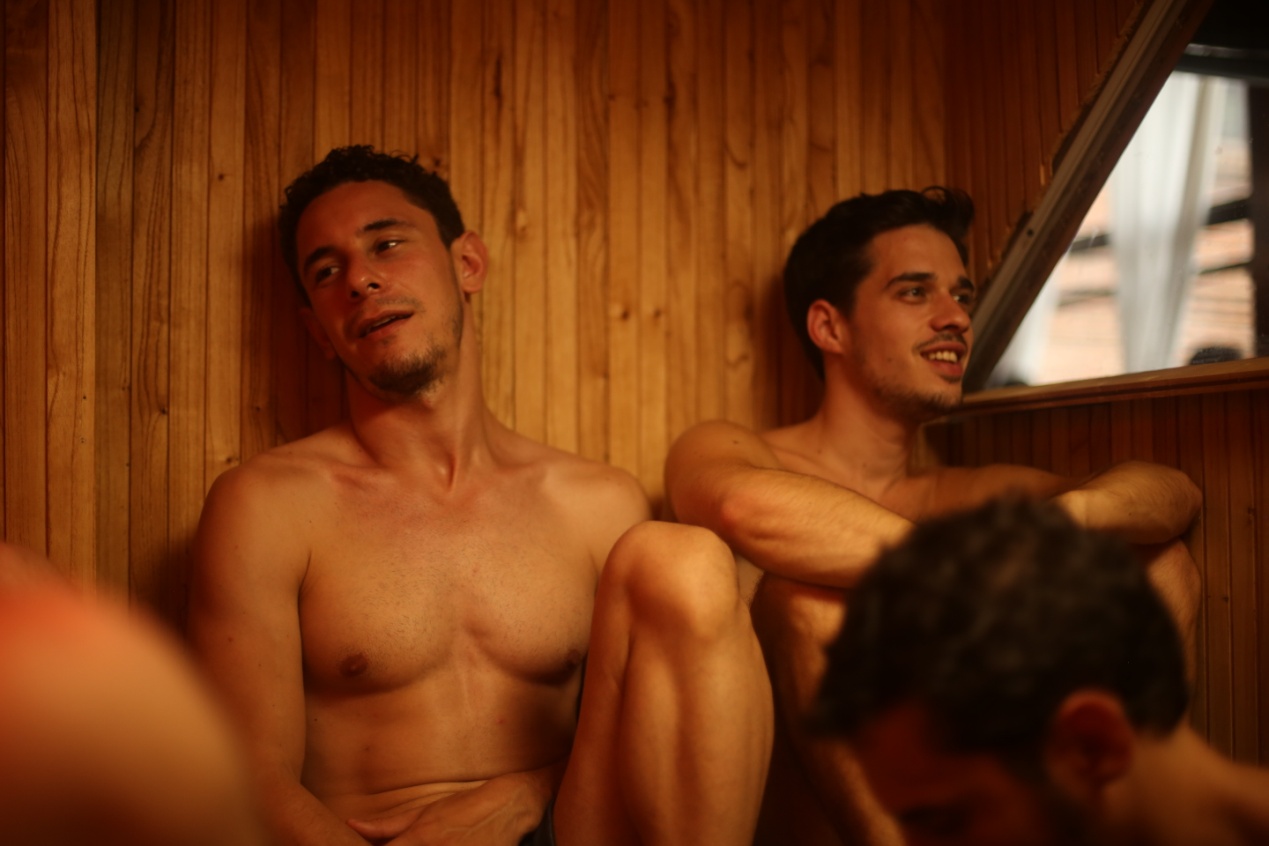 German finds out that Fernando has come out to his friends, so he lowers his guard and accepts Fernando's courtship. On the other hand, Leo has had crush on Fernando since childhood, and he tries different ways to interfere with German and Fernando's relationship. It only displays his self-deception and misery. As for the other straight men, some of them are faithful to their girlfriends, some cannot refuse the temptation and cheat on their beloved ones, and some cannot hold their lust. People usually think gay men are licentious. But in this film, gay characters become the ones who do not submit to lust that easily. It is also Berger's intention to clear gay men's name.