In the 90s, former governor Arnold Schwarzenegger starred in a controversial film, Junior (Ivan Reitman, 1994), about a scientist that develops a new medicine to prevent abortions. Surprisingly, he puts a fertilized egg inside himself, using his own body as an experiment and making him the first man pregnant in history. Years later, Paternity Leave (Matt Riddlehoover, 2015) puts a twist into this story by magically making a gay man pregnant after having sex with his partner!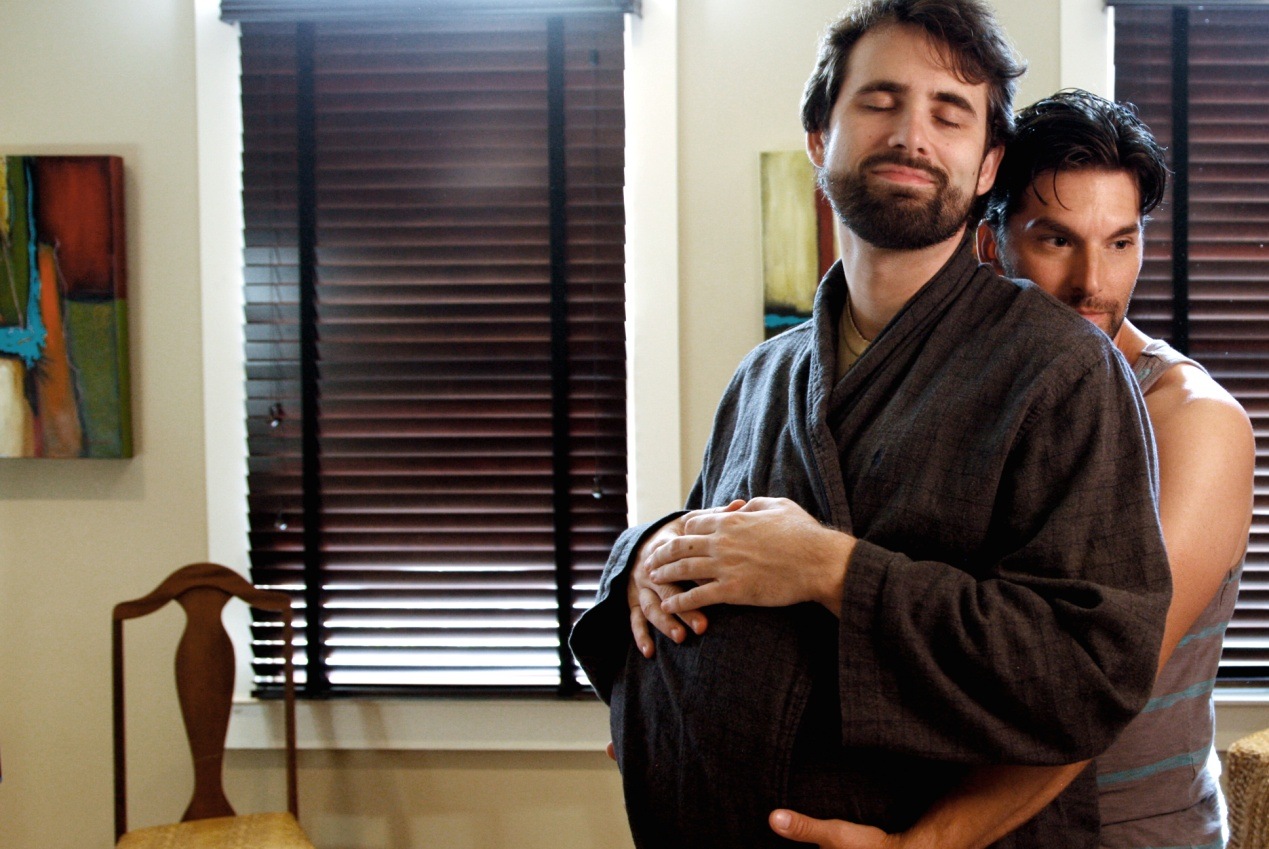 Greg and Ken are celebrating their 4th anniversary with a romantic evening. But, a brief moment of passion will completely change their lives forever. Greg starts feeling sick, tire and emotional. He gains a lot of weight and, at Ken's insistence, they go see a doctor. Greg is pregnant! The news shock everyone and gives scares Greg to death. His relationship with Ken is put to test.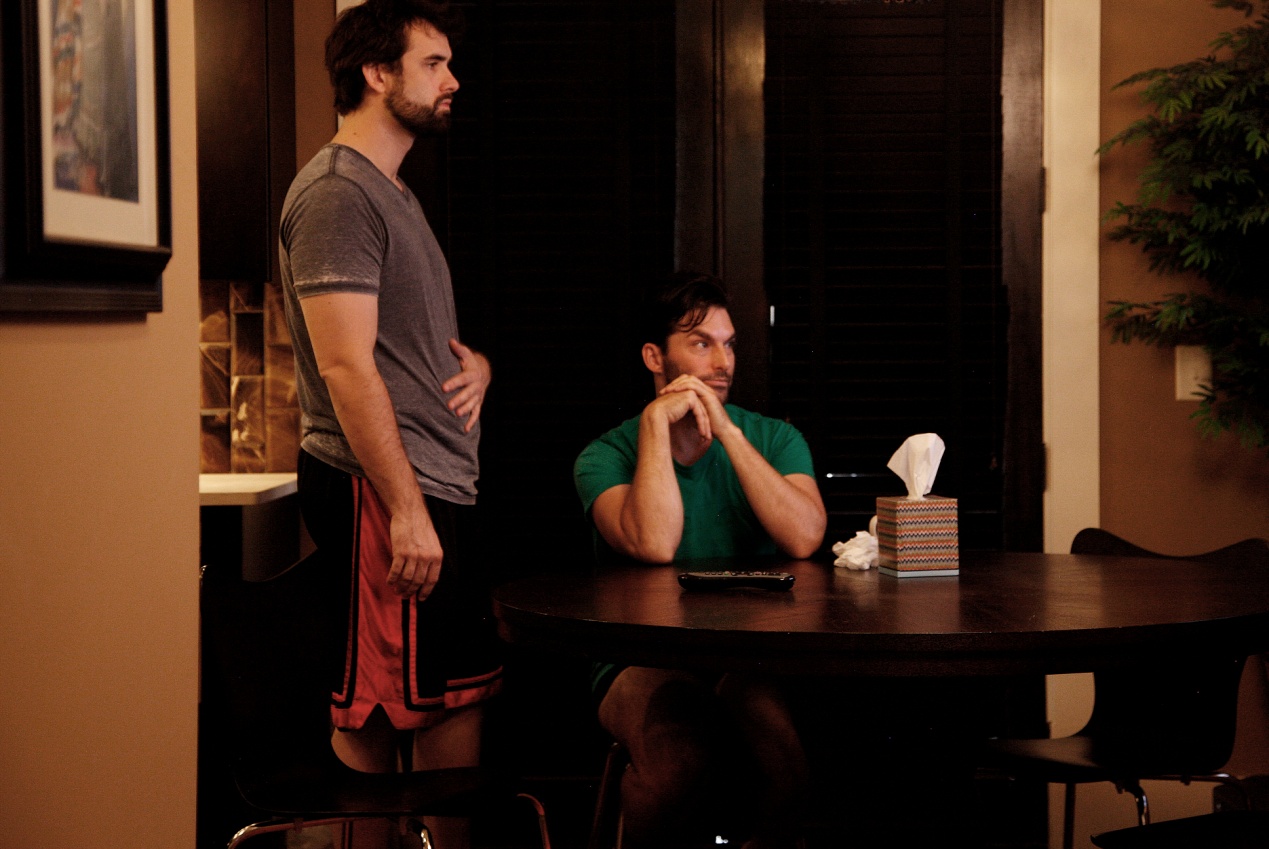 Paternity Leave seems like another gay romance comedy, but it is something completely unique on its own. In addition to the use of classic jazz, the film jumps between present time and 4 years ago, before Greg and Ken met each other. Greg used to date a foreign hunky boy. His best friends, also his therapist, directly assumed that he just got hooked by the boy's young body. In fact, he and his boyfriend had nothing in common.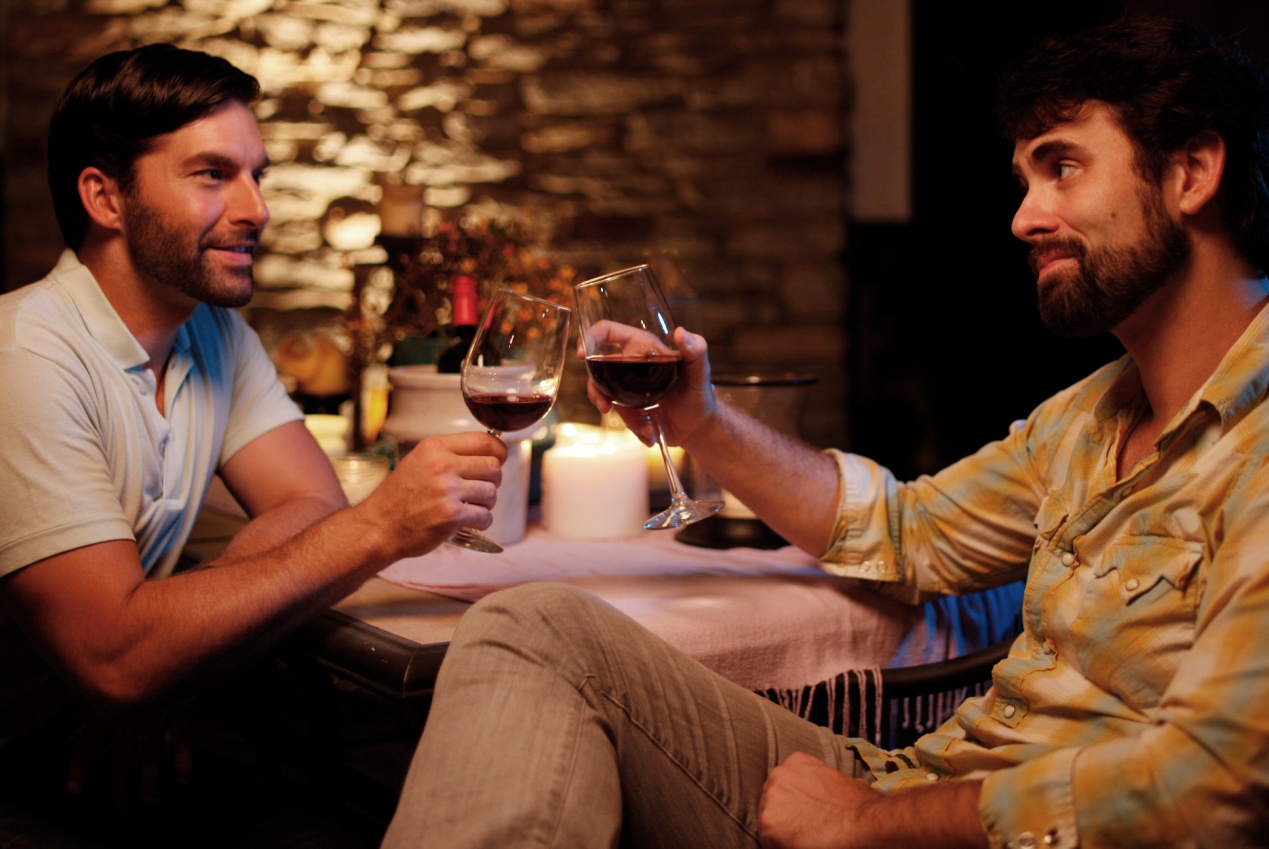 Even worse, when Greg goes home, he finds out that his boyfriend took someone home and locked the door. Although he did not have evidence of his boyfriend cheating on him, he decides to break up with him. Later on, Greg's best friend introduces him to Ken, and they begin their own story.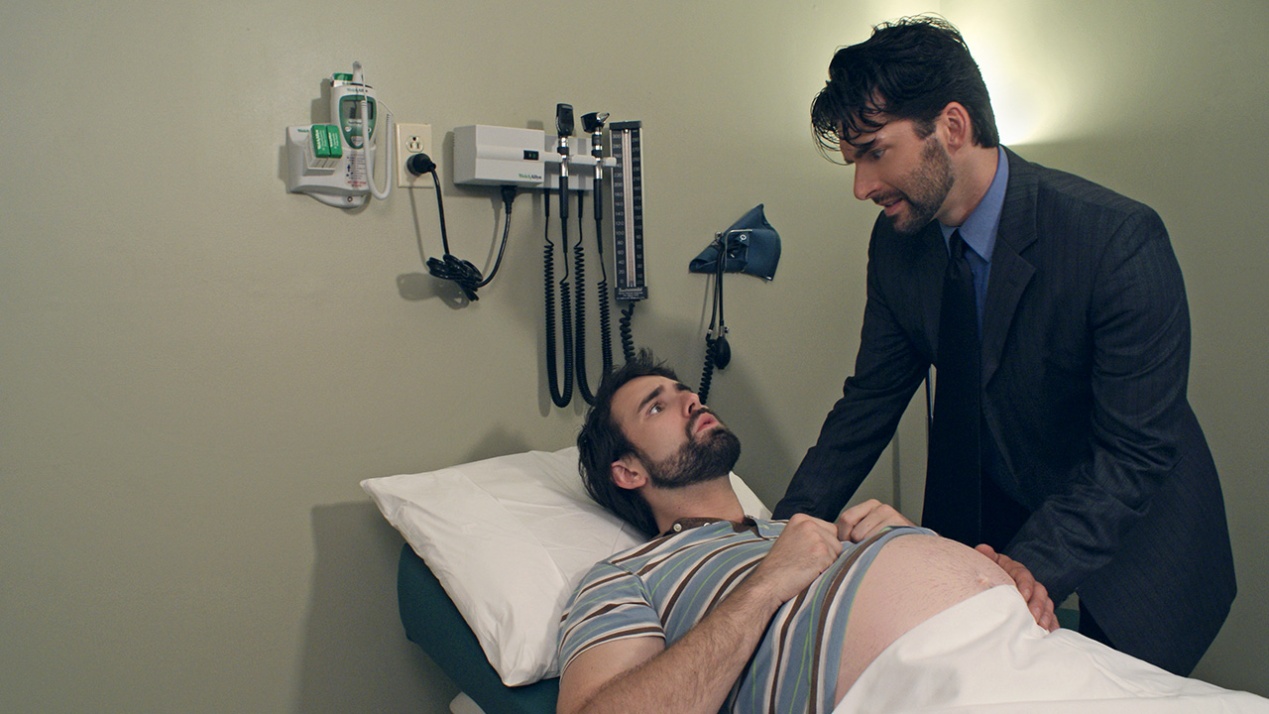 Two gay men change their roles on bed, which is also a metaphor for the relationship balance. Ken was a pure bottom but, one day, he feels the urge to be a top for the first time after 4 years dating Greg, making him pregnant.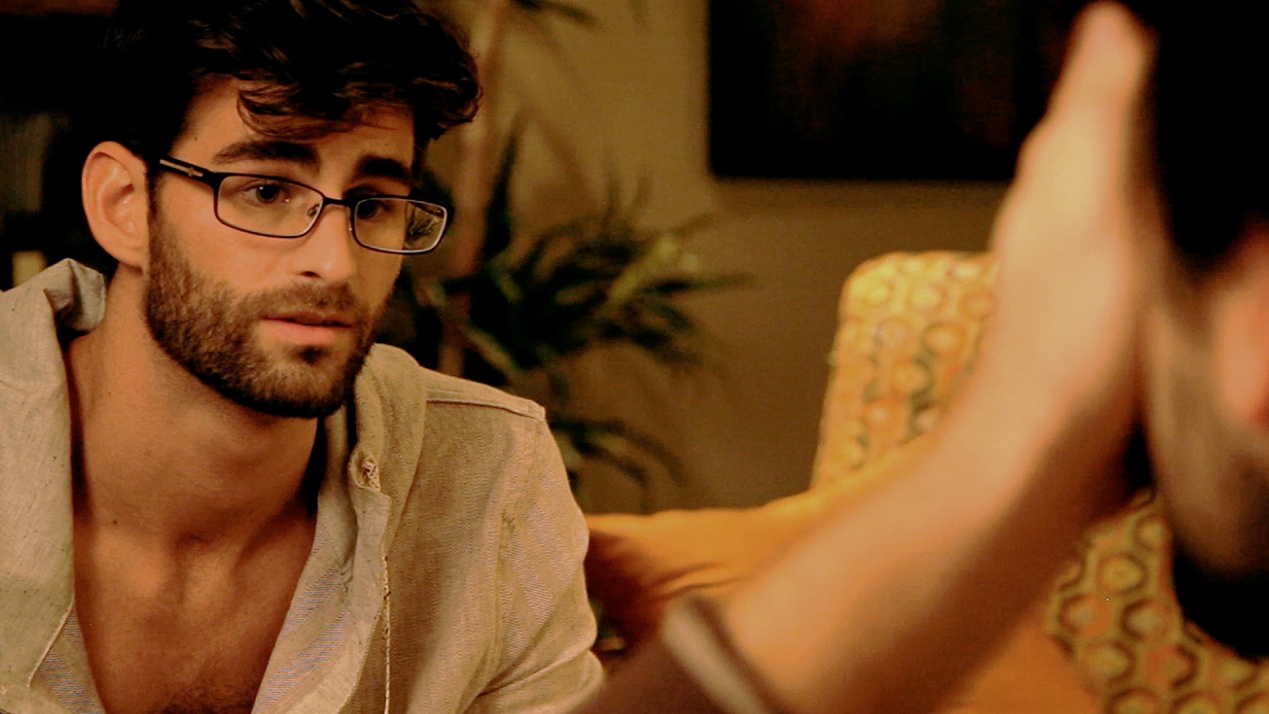 Although pregnancy makes Greg emotional, it also gives him the strength to freely express his feelings after many years being 'passive'. On the other hand, Ken becomes the accidental father cliché, scared by the unwanted pregnancy. The couple decides to get a therapist, and a very, very hot one, to save their relationship. It also gives Greg the opportunity to claim that he will remain a top!
Paternity Leave speaks for the LGBTQ people who wants to have a family, especially gay men. It also makes a clear statement that homosexuality is natural. However, the thing which aroused our sympathy was the reflection of our relationships. In a relationship, can we reach a certain balance? Or do we need to compromise? After Greg and Ken's crazy journey, when their child is born, all the issues do not matter anymore.