It is somewhat of a totally unexpected revelation when the explicit sex that lasts a full 20 minutes at the start of this extraordinarily wonderful new French queer movie and then surprisingly turns into this rather tender and delightful tale of love-at-first-sight between these two cute young guys.
The action is initially set in a dungeon-like atmosphere of a Sex Club in Paris in the early morning hours when there is a sea of writhing naked bodies in the full throes of their orgastic delights in an endless orgy. Across this crowded room of handsome hunks literally giving their all, curly haired 20 something-year-old Theo spots Hugo a dark-haired seemingly experienced guy about his own age that he feels instantly attracted too.  He maneuvers his way through the crowd until he is directly in Hugo's gaze and the two men instantly lock lips together before simply ignoring everyone else around them and make love with great deal of passion and urgency .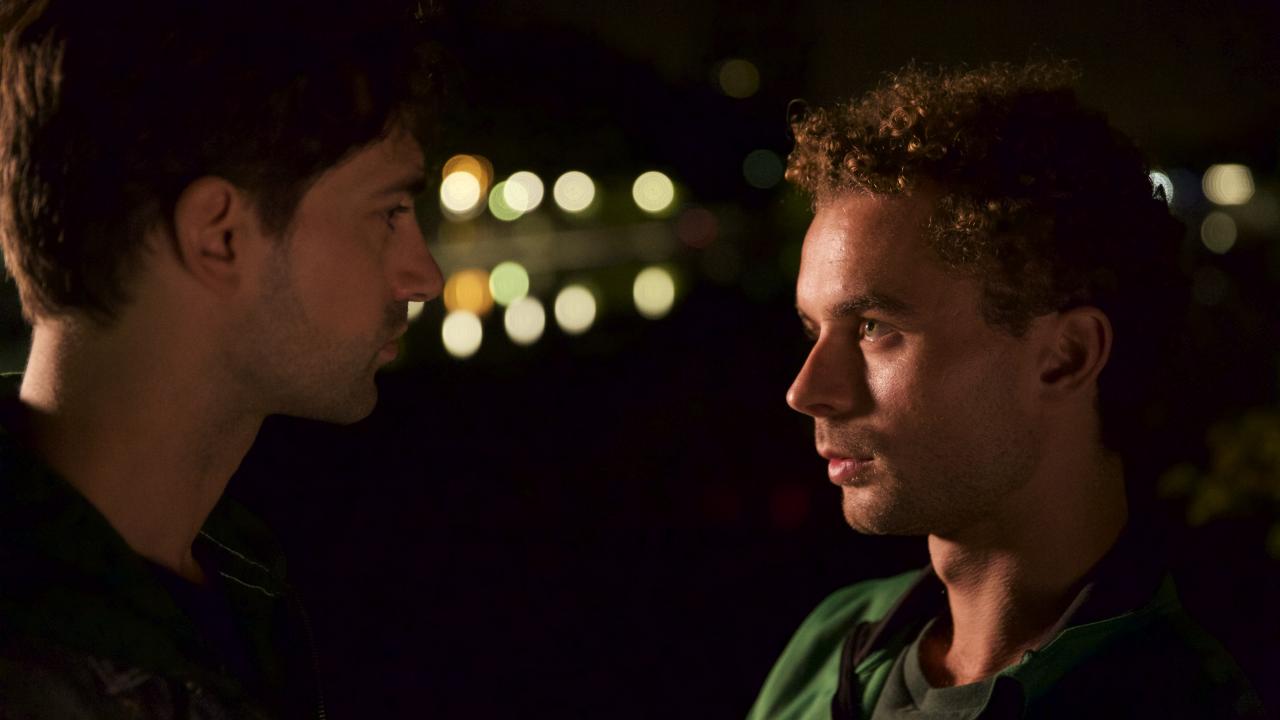 François Nambot and Geoffrey Couët
Afterwards as the boys dress and go out into the dimly lit empty streets it is obvious that they both felt more than just the usual  sexual connection and Hugo laughingly declares "I think we actually made love and contributed to world peace!" So they rent bikes from the street-stand and cycle off into the early morning intent on having some more fun together and start getting to know each other a little. However their good humor quickly dissipates when they realize that in the heat of their passion at the Club they actually had unprotected sex and then Hugo discloses that he is HIV+. 
In the Hospital Emergency Room their passion turns into anger and confusion as they grapple with the possible consequences of their lovemaking, but as much as they fight and squabble, there is also something that still keeps them at each other's side. As Theo calms down and realizes that the scenario probably isn't as potentially bad as he had first panicked about, the two of them set off to spend the rest of the time before daylight exploring the city streets together and discovering much more about each other at the same time.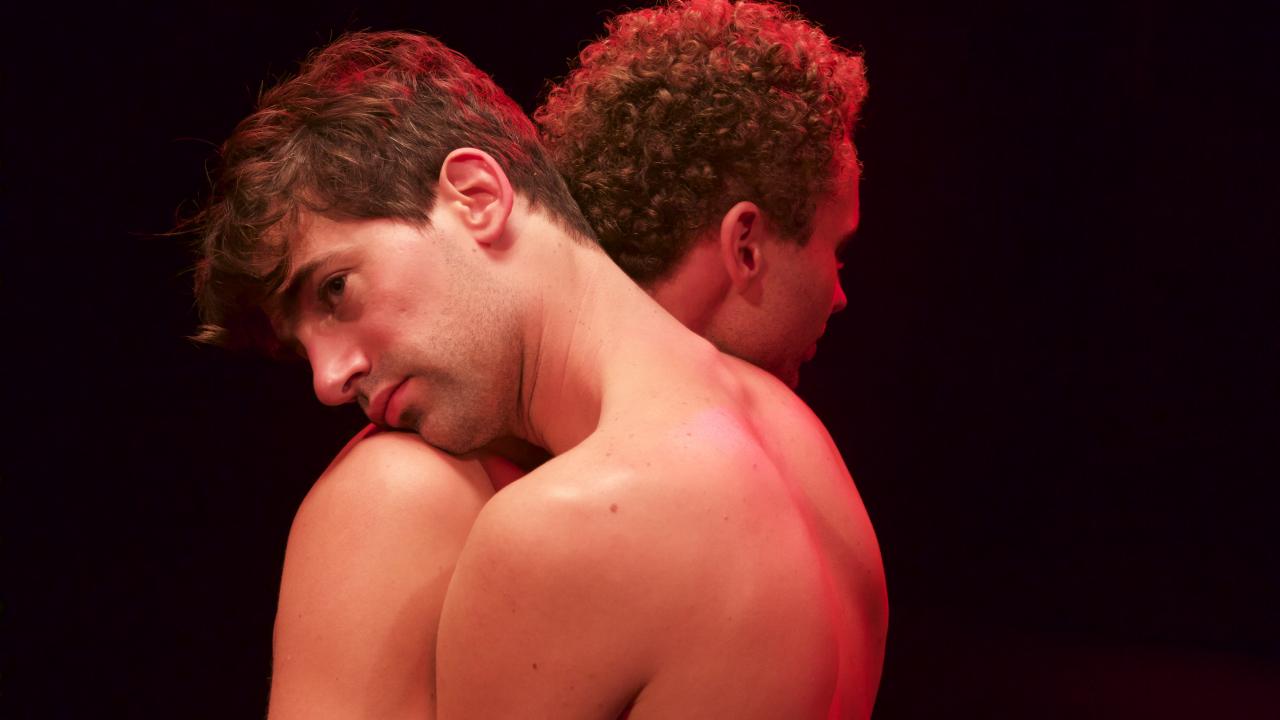 Theo & Hugo
This remarkably fresh and completely enchanting film deservedly picked an Audience Favorite Teddy Award at the Berlinale Film Festival when it premiered there last month, and will no doubt go on to become one of the most popular queer movies of 2016 when it plays in other Festivals around the world. Written and directed by gay partnered filmmakers Olivier Ducastel and Jacques Martineau whose body of work includes several other queer-positive movies, it so perfectly encapsulates a contemporary gay love story that shows sexual attraction as a major element, but not the defining one. Credit to the filmmakers for avoiding some of the usual sources of financing for this movie so as not to have compromise the very sensuous and insatiable sex that started the story rolling. Inevitably it will be that first chapter which probably become the main talking point of the movie which is a pity in a way as it distracts from the rather wonderful love story that is the movie's real heart. 
Kudos to the two newbie lead actors Geoffrey Couët and François Nambot who had just the right amount of chemistry together to be totally convincing that they could, and would, make Theo and Hugo's relationship really last.
Highly recommended.
Watch Paris 05:59 now on GagaOOLala!
This article originally appeared on queerguru.