Actor, director, producer and a true inspiration, Charlie David is all those things and many more. The mind behind some of the most populat gay titles on GagaOOLala has sit down with us to answer some of our burning questions.
1. How did you get on board to play Darren in the film-within-a-film in More Scenes from a Gay Marriage?
More Scenes from a Gay Marriage (2014) was written and directed by a good friend of mine, Matt Riddlehoover, who is a director from Nashville, Tennessee in the United States. And he had done a film called Scenes from a Gay Marriage (2012) and I thought it was really funny and you know, enjoyed his work. And he was talking about doing a sequel. In the sequel, the idea would be that it's kind of a spoof, it's kind of a movie is being made about the peoples' lives in the first movie. And people always joke that Matt Riddlehoover and I have similar looks, sometimes people would even confuse the two of us. Sometimes I have people message me on Twitter, or by email, on Facebook and say, "oh, I saw you in this film," and it turns out that it's Matt, or Matt will have the same. Because he acted in the first one, he thought it would be funny if in the sequel, More Scenes from a Gay Marriage, I was the actor who would be playing him because we get confused all the time.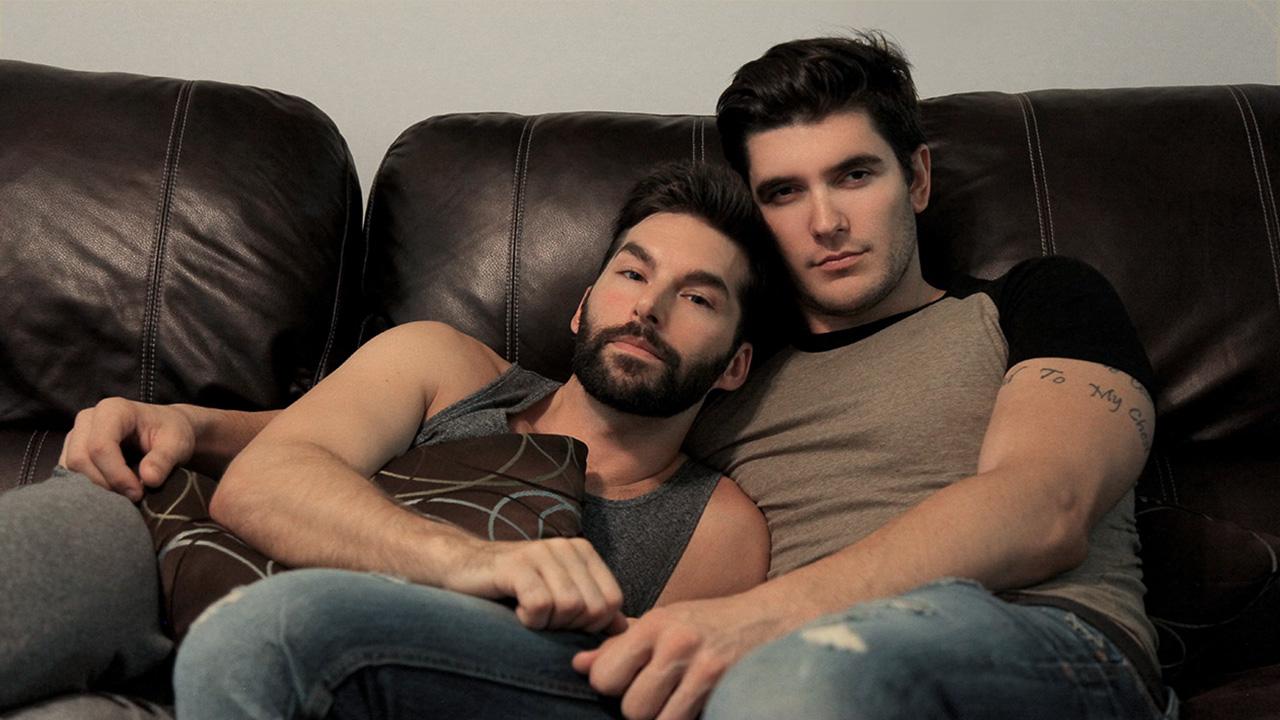 Charlie David in More Scenes from a Gay Marriage
2. How did you get cast in the leading role in Paternity Leave (2015)?
I was cast in Paternity Leave after having worked together with director Matt Riddlehoover on his film More Scenes from a Gay Marriage. And he told me that he was writing something about this gay couple where one of the guys gets pregnant and I thought that was hilarious, and I said absolutely sing me up. I would love to, number one, work with you again, and do a story that I think sounds amazing and totally hilarious. So, right away I started to eat a lot of ice cream because I figured I'm going to put on some weight, I'm going to be the pregnant one. So, then, of course, he sends me the script and he says: "uhm, you are going to be playing this guy, and Jacob York you are going to play your boyfriend who gets pregnant". Then, I was like "ohhh, damn, are you serious? Okay, now it's time to go to the gym." Anyway, we had a lot of fun on Paternity Leave. It's kind of a farce and out-there comedy.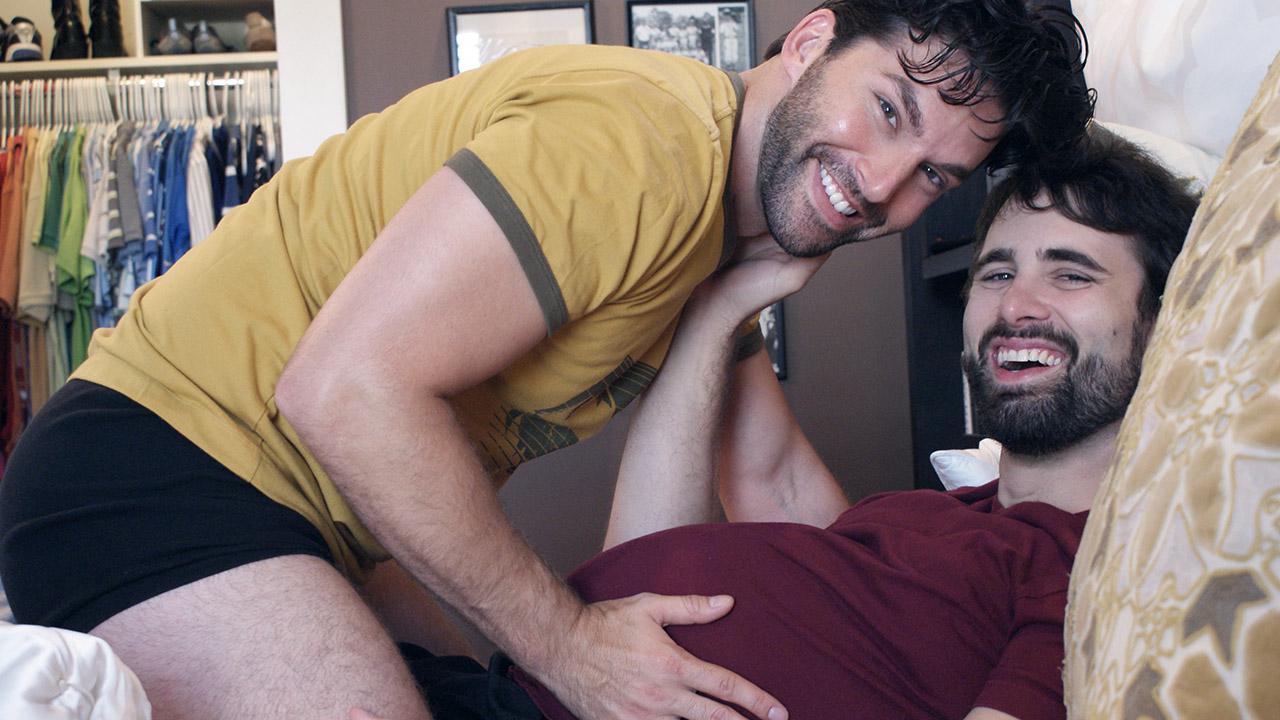 Charlie David (not the pregnant one) in Paternity Leave
3. What was it like for you, a film director, to be directed?
I get asked this question quite regularly actually, what's it like for me as a director to be directed by somebody else. The answer is it's totally fine. I, you know, I grew up doing acting, so I'm used to being directed on stage or on camera for television and film. So, it's absolutely, you know, I have no qualms about it. When I'm on somebody else's set, and they are the director, they are the boss. I do my job as best as I can as an actor to try and bring the story that they envision to life.  
4. Please describe a little about your future projects such as Drawn This Way and Project Drag Queen.
Right now, my production company Border2Border Entertainment is really busy with lots of new LGBT projects in development, as well as in production. We have a new gay dating show, we are getting ready to do a new gay cooking show, we just finished a five-episode miniseries called Drag School, which is all about guys who have never done drag but really want to. So, following them as they do that for the first time. We have a documentary called Drawn This Way which is all about queer representation in comic books and super hero movies and animation. We're also doing a second season of our comedy show, Pop Porn, which is going to be new ten episodes and it's hilarious, it's comedians making fun of gay porn scenes. We have a first season of six episodes that you can find if you search online. Maybe I'll leave it on GagaOOLala.
I think one of the most exciting projects that we have out right now is called Shadowlands. Shadowlands is a new scripted miniseries of three episodes that explores love in three different ways. The first episode is about a narcissist who doesn't understands love. The second one is called "Made in Season", and it's about a couple who go into the woods on a comping trip in the 1950s and meet a mysterious stranger who then have a threesome with. And the last episode is called "Pygmalion Revisited", and it's about an artist who is mourning the loss of his lover, and I acted in that one. So, Shadowlands was really fun to do because it was scripted, and we also did a lot of companion material like music videos, behind the scene interviews, and profiles on some of the artist involved, from the painters, to the costume designers and the musicians who help bring the story to life.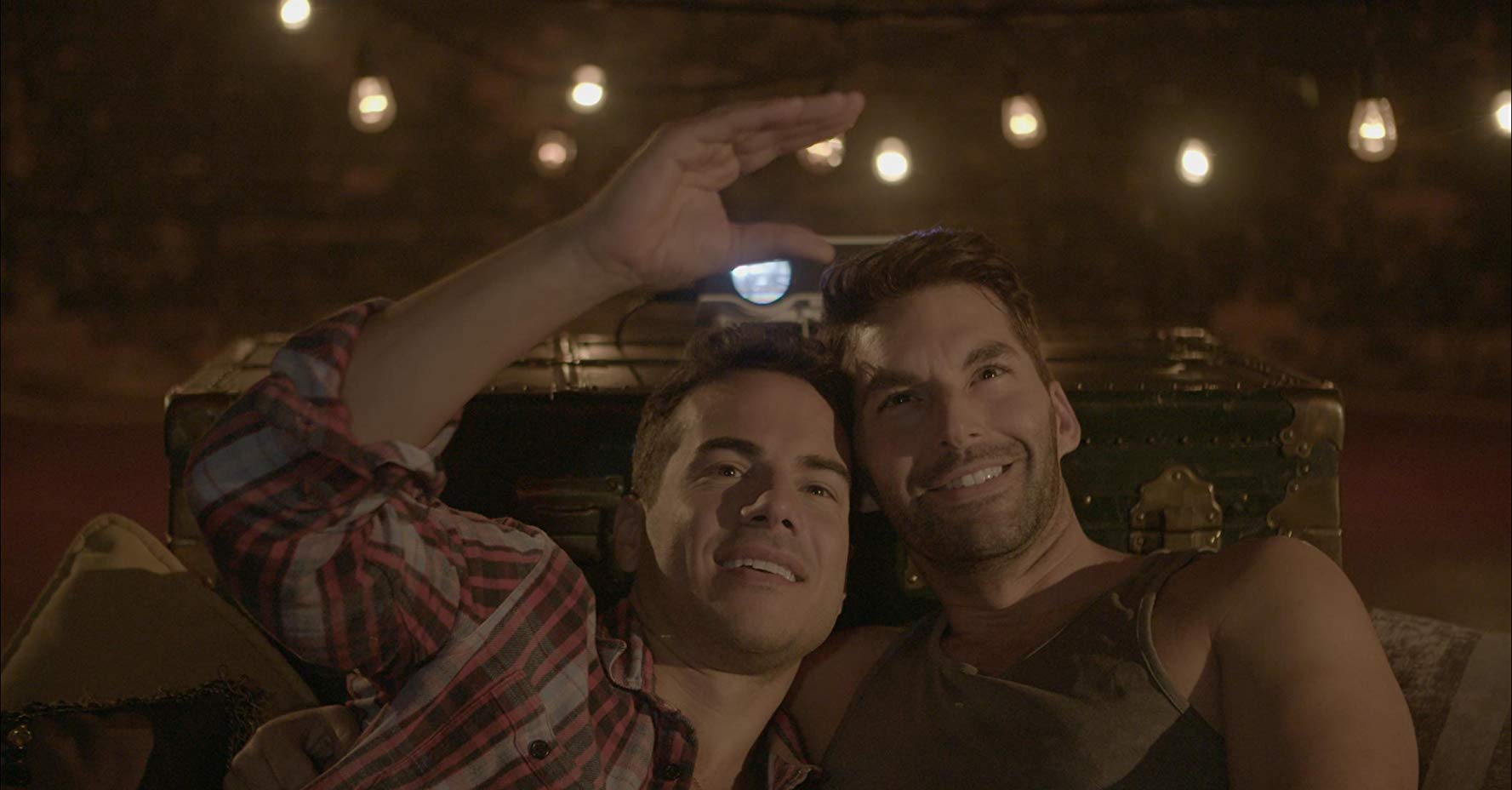 Shadowlands
5. I'm a Pornstar documentaries are very popular in Asia, will there be more?
It's cool to hear I'm a Pornstar (2013) and I'm a Pornstar: Gay for Pay (2016) are popular over there. I love to hear when my documentaries and films are being watched all around the world. So, please check them out. I would love to hear what you think. Please tweet me, Facebook me, or Instagram me with a rating or a review of the documentaries and any of my movies. I always love to hear what you think. We aren't planning necessarily a sequel to those two but I do have two other series that are very much in line with that. The first is called I'm a Stripper, and it's a five episodes miniseries following the life of male strippers, it's kind of like the real-life Magic Mike. So please search for and watch I'm a Stripper. And we are also going into production this fall on a show called I'm a Rent Boy which follows the life of men working in sex trades.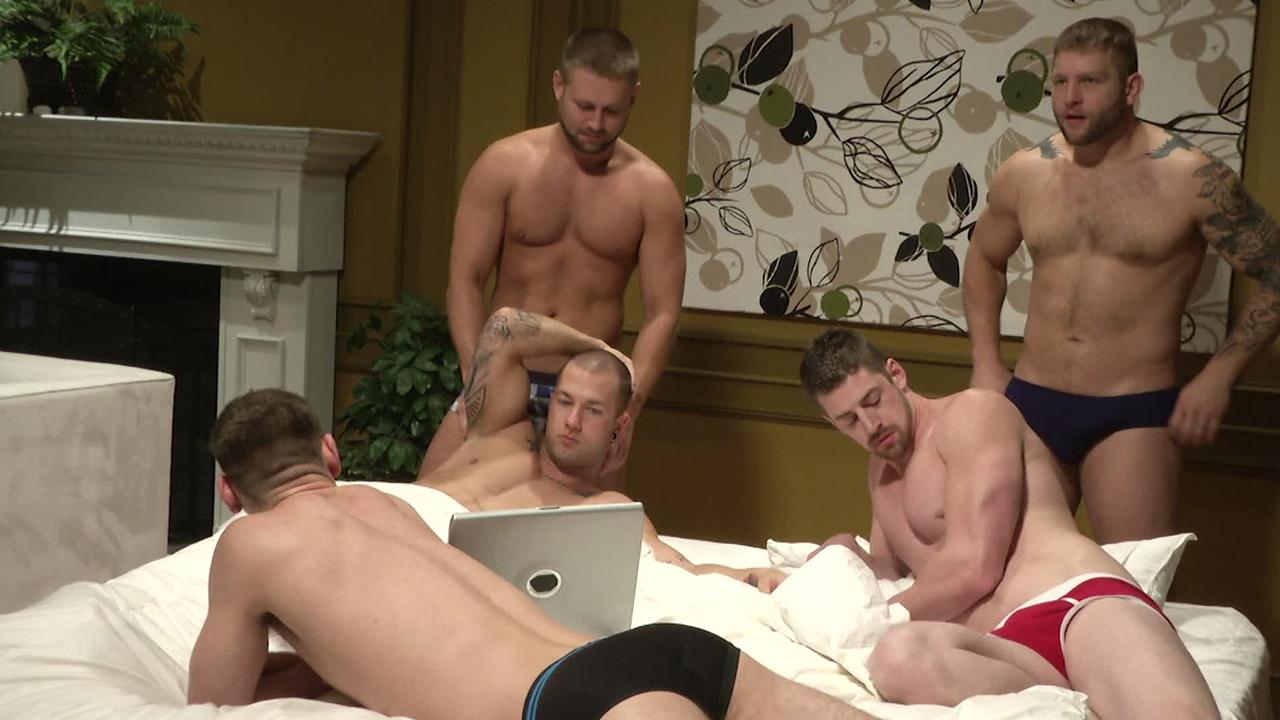 I'm a Pornstar
6. Have you considered to write and direct a narrative feature film?
The next question from GagaOOLala is have I ever considered to write or direct a narrative feature film, and the answer would be yes, I've actually done it before. I wrote and produced the first that my company did which is called Mulligans. Mulligans was a story about a family where the father has an affair with his college age's son's best friend. You can find Mulligans on our website border2border.ca if you are interested to check that one out. More recently for scripted material we've done Shadowlands, a scripted series, of course, and we are also working on a third season of our French series called Coming Out, which we've done two seasons so far. It's based around the lives and loves with a group of friends living in Montreal, Canada. 
7. Have you ever been to Asia and even Taiwan and considered to do film projects in different countries?
The next question from GagaOOLala is have I ever been to Asia or Taiwan and would I ever consider to do film projects in different countries. I have been to Asia, I have been to Japan several times, I've been to Thailand, and I have been to Taiwan as well. I visited the capital of Taipei and really enjoyed myself. I even went to the night market and tried stinky tofu. I could smell it from all the way across the market. I went up the Taipei 101, the huge building. I had a really wonderful time. I found that the people in Taiwan were extremely gracious, very generous, extremely friendly. So, I would love to visit again. It would certainly be a dream to come and shoot a series or a feature there one day. 
Wath our favorite Charlie David's titles on GagaOOLala: