Hello, Taiwan! Get ready for the exhilarating cycling experience as the highly anticipated Asia Rainbow Ride returns for its fourth year. Taking place from October 20th to 22nd, this three-day charity bike ride will once again bring together cycling enthusiasts from around the world to show their solidarity with the LGBT+ community. 
Covering a scenic 206 km route along the northwest coast of Taiwan, Asia Rainbow Ride is an unforgettable journey filled with love, inclusivity, and celebration. Joining us as a fourth-time rainbow-rider, Elle Bowe expresses her support for the event: "I am a rainbow-rider because I support love and equality. Taiwan has been great at supporting the community; together, we can do this and make things happen!" 
Rebecca Kintzley, who will also be joining the ride as her fourth-time, says "I'm honored to be part of a group that has so much love and acceptance for all people."
Following the resounding impact of the previous events, this year's Asia Rainbow Ride aims to build a strong and supportive community for LGBT+ individuals and their allies. Co-founder Olivia Wu reflects, "every year, our event grows in numbers, sponsors, and partners. We are excited to see people coming together and cycling for love."
The opening ceremony will be held at the iconic Red House in Ximen, and will mark the commencement of Asia Rainbow Ride. From there, participants will embark on a thrilling journey through Taoyuan, traversing some of Taiwan's most breathtaking bike routes. During the ride, Taiwan LGBT Family Rights Advocacy also co-organized a rainbow family day picnic, with rainbow family members to cheer on the riders. On the final day, cyclists will make their triumphant return to Ximen, where a grand closing celebration and a captivating drag show await.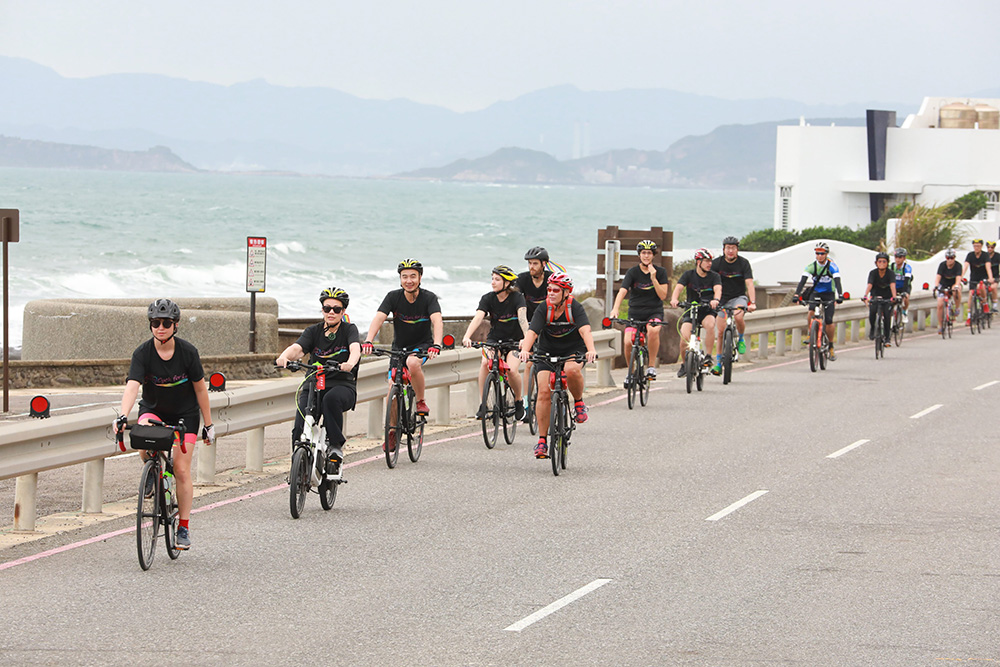 (Image Credit: ​Asia Rainbow Ride)
Asia Rainbow Ride proudly supports and raises funds for vital organizations including the Taiwan AIDS Foundation, Taiwan Equality Campaign, and the Taiwan Tongzhi (LGBTQ+) Hotline Association. Sponsors for this year's event include Gilead Sciences, AstraZeneca, Winkler Partners, and more, demonstrating their commitment to the cause. Pongo Peng, GM of Gilead Taiwan: "We are thrilled to once again support the Asia Rainbow Ride, and even more excited that Team Gilead has grown into a 13-people crew, almost tripling the participants from last year! This event is not only a celebration of diversity but also a powerful reminder of the importance of inclusivity and gender equality. At Gilead, we are committed to championing these values, and the Asia Rainbow Ride is a meaningful opportunity for us to demonstrate that commitment. We look forward to riding alongside our fellow participants with shared values, uniting in the spirit of equality!"
This year, Taiwan's AstraZeneca (AZ), led by President Claudio Longo, has called upon nearly 50 colleagues in the short span of less than a week to join together in a grand event, riding for rainbow equality, showcasing the corporate culture of Inclusion and Diversity. Participation in the Asia Rainbow Ride has expanded significantly, with the inclusion of several corporate teams eager to demonstrate their commitment to diversity and inclusion. Winkler Partners, a sponsor for Asia Rainbow Ride, shares that they feel the event allows LGBT+ community to be active, visible and proud — it is precisely how they want everyone to feel at the firm, so they are proud to proclaim their third consecutive year in supporting Asia Rainbow Ride. They would also like to give a big shout out to all the supporters, "there is a long way to go, but we are on this journey together! Look forward to seeing you in October!"
The official bicycle tour company for the Asia Rainbow Ride is Taiwan Bike Tour, which ensures a seamless and enjoyable experience for all participants.
For more information, please visit the official website. Join us as we pedal together, creating a rainbow of love, acceptance, and equality!
-
Source:  Asia Rainbow Ride