Would you like to watch Asian queer films but you don't know where to find them? GagaOOLala has released this month the 'Asian Queer Cinema Selection', which features the most noted queer films from Taiwan and other Asian countries in recent years, together with the hottest new films. Come enjoy the true Asian queer experience country by country!

 
Taiwan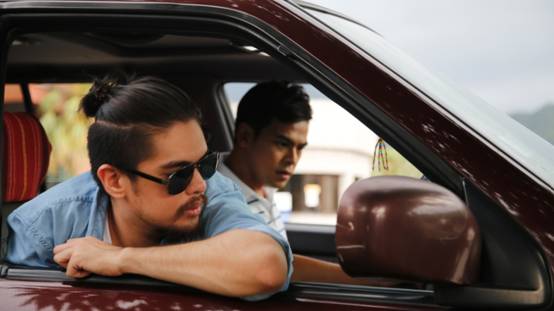 A young Filipino, Alex, was abandoned by his father after being born, and his mother eventually left him and came to when he was still a child. After several years, he accidentally finds out his mother's location. Alex follow her to Taiwan where he meets a boy, Jerry, a gay man with his own family struggle. Alex encourages him to go back to his hometown and reveal his feelings to his parents. He also sees himself Alex's longing for finding his mother.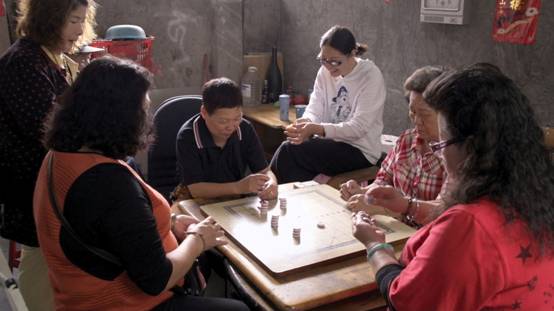 My mother and I live in the same house, yet we have been the closest strangers for decades. Our only channel of communication is the food she puts on the table. We don't think about each other's life nor express our feelings. We do not say "I love you." This is the secret and private story of director, Huang Hui-Chen, and her lesbian mother. It won best documentary at the Teddy Awards and it was the film chosen to represent Taiwan in the competition for the Best Foreign Film at the Academy Awards.
The queer masterpiece by director Yang Ya-che, who has been nominated to the Golden Horse Award for Best Director several times: In 1980s, 17-year-old girl Mabel rejects Aaron's enthusiastic approaches because she has feelings for another boy, Liam. However, Liam's stiff personality gradually wears out her feelings, and she slowly opens her heart to Aaron…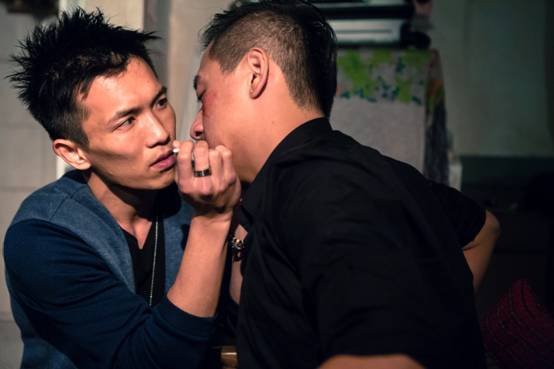 A single mother raises two sons by her own. The younger one sells vegetables in a traditional market for a living. He accidently falls in love with a dumb call girl, who is constantly being bullied by others. His brother, his mother's favorite, comes back to Taiwan disappointedly after breaking up with his partner and almost committing suicide… Another incredible piece from director Chang Tso-chi.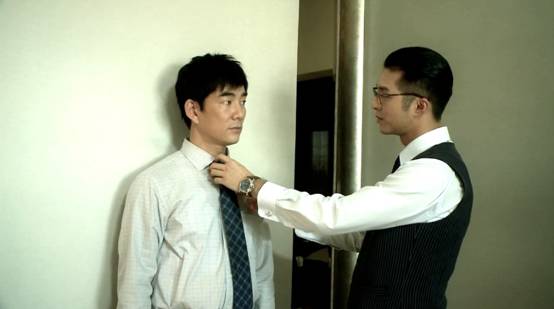 Feng and Weichung are a model couple for everyone else. Together with their son, Awan, these family of three seems happy and perfect. Until one day, Feng finds out about Weichung's abnormality. In addition, Weichung's sister, Mandy, starts causing big trouble: she decides to run away after her engagement ceremony…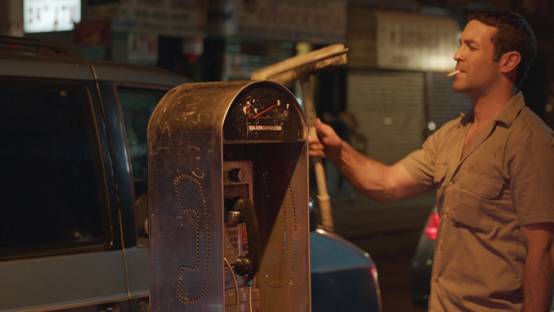 A Taiwanese boy works as a delivery guy in a Chinese restaurant; He always carries a photo. The woman in the photo is actually Marlene Dietrich, the German actress from the 1930s. He, unknowingly, keeps showing this picture to the strangers he meets and asking them: "Have you seen my mother?" Is he really looking for his mother? If not, then who does he look for?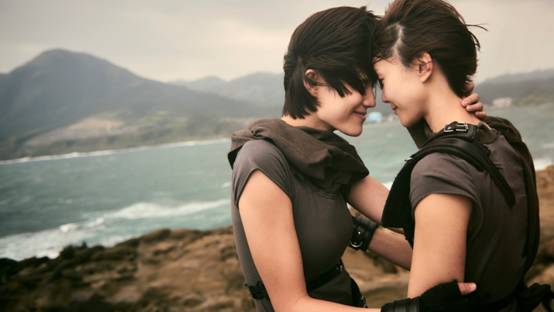 The Teddy Award winner director Zero Chou's newest smash hit: Lu is the captain of the school's judo team. In order to make up for her mother's loss of her brother, Lu has been trained and raised like a boy since she was a child. She seems to be tough and strong. Yet, under this disguise, she hides her secret feelings for Nicole, an internet celebrity girl.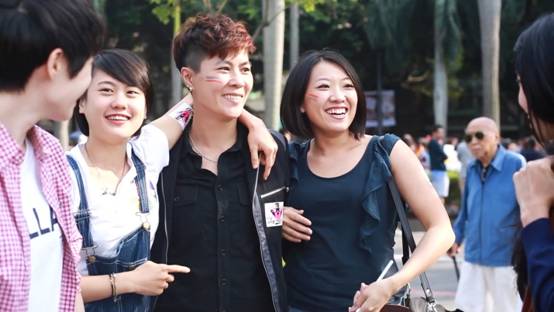 Kim, a recently graduated lawyer, meets through common friends a lesbian couple, Queen and Mang, that are trying to adopt a child, and decides to represent them. During the process he meets a gay guy, Allen, who is just like a 5yw*5w(Wkg4gLNq5qIuyyuW+yFVbQ5M2JtWEtpk2dQRWtba4brother to Queen and Mang. Kim becomes intrigued by their different lifestyles and attitudes towards life.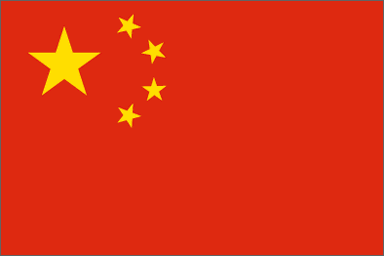 China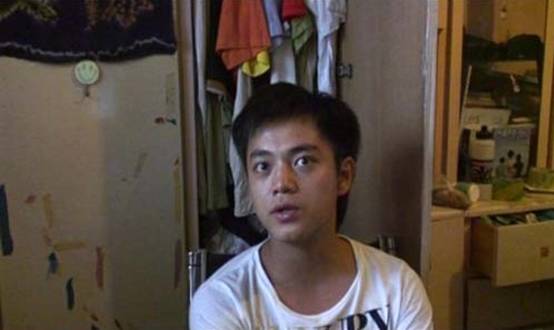 In China, most LGBT people still live in the closet. Due to the pressure from friends, family, society, etc., they still cannot reveal their true selves. This film is composed of interviews to several out queers. Many of them face discrimination, resistance, or even violence. However, some of them have also found understanding, love, and support.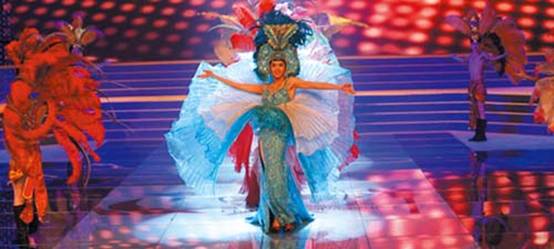 In the southwestern part of China, there is a city called Nanning. In this city, there is a bar called Pure Love. Every night, a glamourous cross-gender performance takes place on the stage. Behind the fancy costumes, glaring lighting, and charming dance, there are some life stories waiting to be discovered.
Do Chinese parents really not accept the fact that their children are homosexual? This film interviews 6 mothers from different parts of China with homosexual children, giving a brand-new definition to Chinese family ties.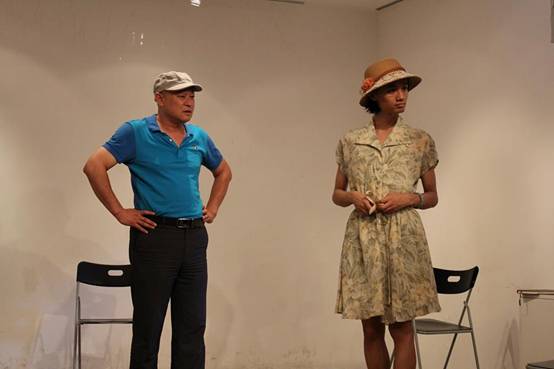 In China, most parents cannot accept the fact that their children are part of the LGBT community. Many Chinese parents treat their children as their own property, and it is usually the father usually plays the authoritarian role in a family. This film interviews 6 fathers that can prove all our prejudices wrong.


Hong Kong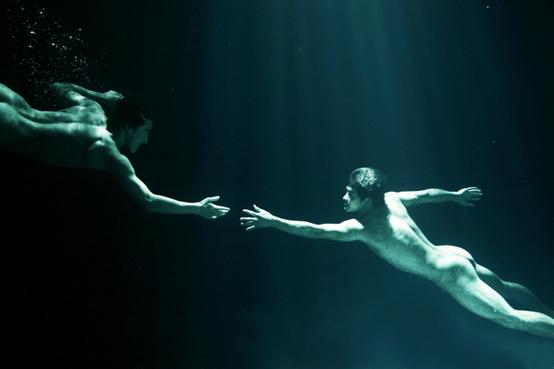 Famous Hong Kong director Scud's latest work, Thirty Years of Adonis, was a huge box office success in Taiwan. His other works are also worth watching. City without Baseball (2008) – boy's love in a baseball team. Permanent Residence (2009) – a rare relationship between a gay and a straight man. Amphetamine (2010) – the melody of unstoppable desire. Love Actually Sucks (2011) – six complex relationships between men and women. Voyage (2014) – a journey around the world with nudity. Utopians (2016) – a man struggles to choose between his girlfriend and his professor.


Japan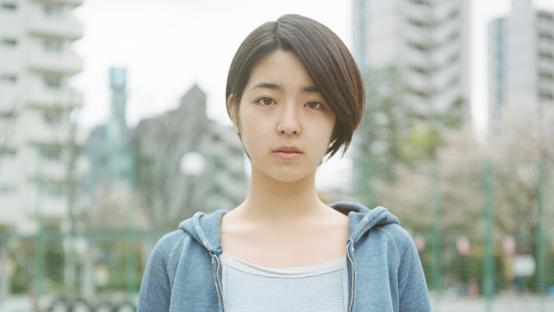 18 year old girl Nana lives in Tokyo. She only trusts two people: her mother, who suffers from depression, and her lover Marin. When her mother decides to marry another a man, Nana tries her best to avoid her new annoying stepfather. The only things that brings her happiness is Marin. Yet, this cruel world seems to want to undermine her right to love someone.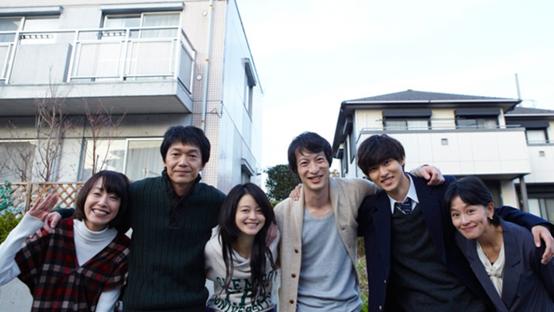 High school student Takumi lives with his two mothers. Across the street lives Sora and her two fathers. These two kids are raised in different families, and they reveal to each other their unspoken secrets: the issues and challenges of LGBT families against traditional values.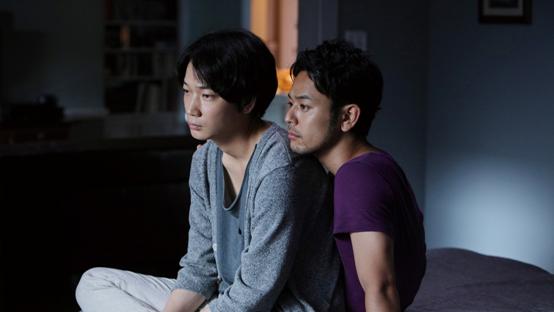 Three mysterious stories happening simultaneously originate complex relationships. Everyone has strange behaviors in private, which causes them to suspect from each other. The fear spreads everywhere. Among these seven people, who is the murderer that shocked a whole country?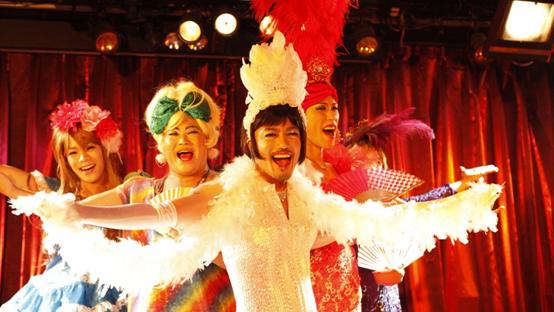 Among the drag queens, Miro is the most popular. He leads the team and puts on a fabulous show every night. However, he does not dare to go back to his hometown and show his true self. One of their regular customers, a transgender woman, Noripy, suddenly dies of a heart disease. Still, her family refuses to take back her body. Miro and her sisters decide to bring her back to her hometown despite everything.

South Korea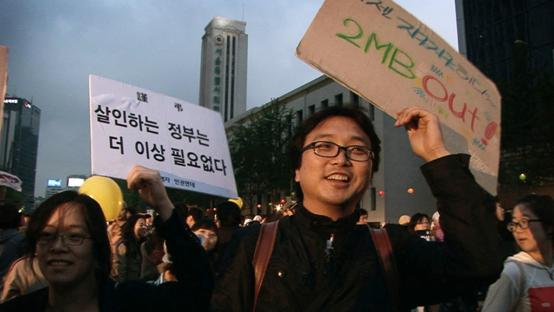 In Seoul, every night there is a group of special people gathering in Jongno street: men who like men come here looking for comfort, meeting their friends and finding new ones. This place has gradually become paradise for the Korean gay community.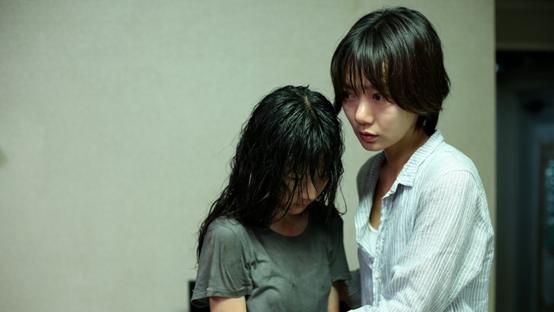 A beautiful cop had a bright future ahead of her. However, she is sent to a small town for some unknown reason. Her arrival draws local people's attention. One day a girl with many scars comes to her for help. This small town's secrets finally pop up when a death happens and a mysterious guest shows up.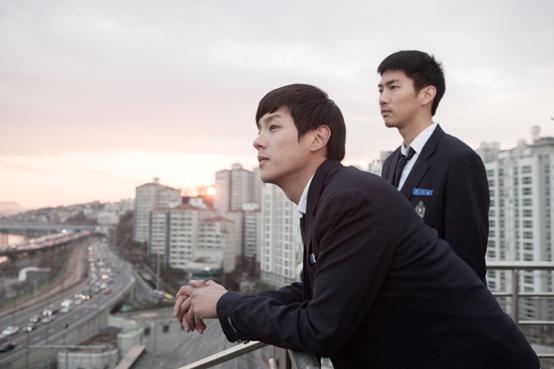 High school student Yong-Ju and his best friend Gi-Taek struggle with the pressure to get into a prestigious university. Moreover, the school bully, Gi-Wong, keeps picking on him. Even though it does not seem so, there is a story that connects these three…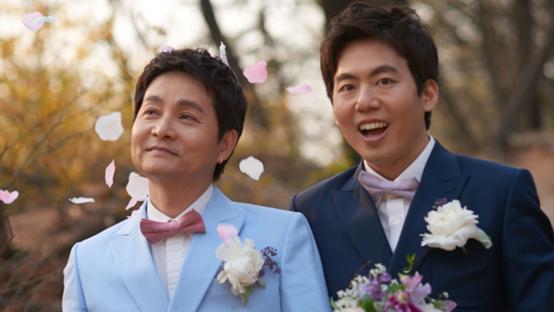 Kim Jho Kwang-soo and Kim Tae-yong are the first out gay couple to ever get married. The film documents the preparations of their wedding. Just like other couples, they have to settle the guest lists, choose their outfits, and pick up the songs and dances for the wedding.


Thailand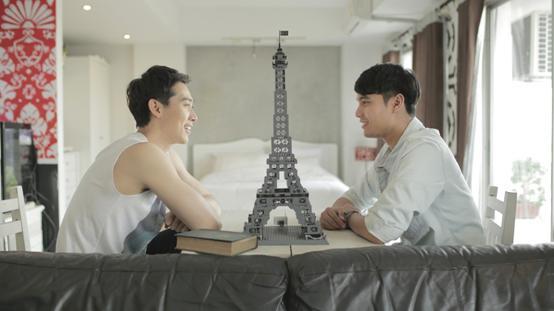 Kao comes to the big city and he is invited to stay at his friend's apartment. Next door lives a gay sex worker, Pete. Due to a series of misunderstandings, Pete's clients end up at Kao's door and he decides to… provide. Gradually, he falls in love with Pete but he has to decide: love or money? Will he and Pete have a happy ending?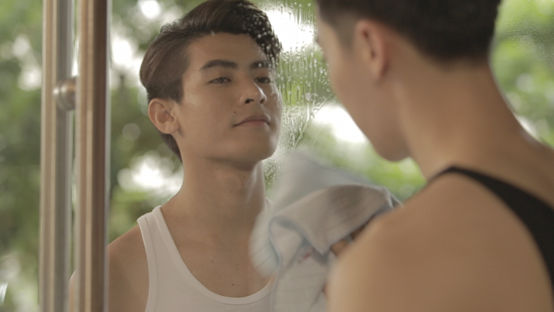 Kao follows a fortuneteller's advice not to have sex for 30 days. But, during those days, he meets a new breathtaking co-worker, Nut. In the restaurant where they work at, two transgender customers fight for Kao. Finally, Hanoi, the restaurant owner's brother comes to visit and meets the employee Game. Are all these stories going to have a beautiful ending?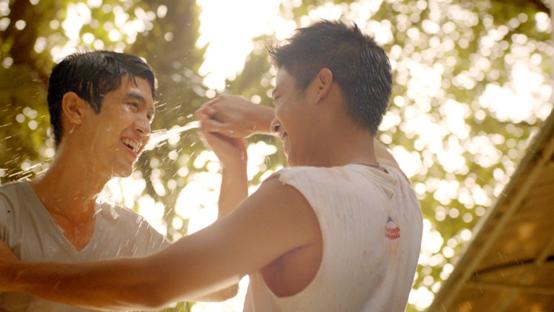 After the loss of both parents, 11 years old Oat faces an uncertain future when his older brother must submit to Thailand's annual military draft lottery. Unable to convince his brother to do whatever he can to change his fate, Oat takes matters into his own hands resulting in unexpected consequences. How to Win at Checkers (Every Time) is an excellent work that depicts the lives of people at the bottom of the Thai society.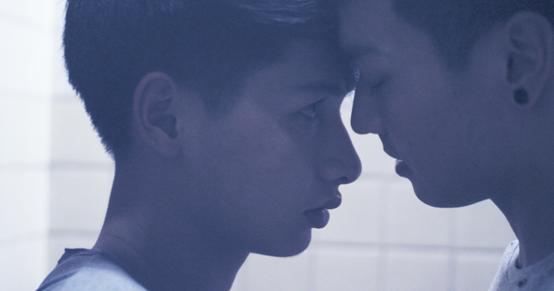 A lonely gay boy, Tam, is continuously being bullied by his classmates. Also, every day after school, his father, who is a solider, beats him up. He relies on the Internet where he desperately seeks for comfort. One day, he meets a mysterious boy, Phum, and falls in love with him. But Tam doesn't know that this relationship will cause him to commit the biggest crime of his life.
Based on Chiang Mai, this film tells 3 different stories about love. The first one is about the unspoken love between two same-sex peers. The second one is about the love and fear of a couple who decides to get married. And the final one is about a middle-age woman lonely life, with only the memories of her dead husband left.
Wine is an innocent boy who falls in love with his classmate. Yet, he just treats Wine as a sex toy. Wine, now heartbroken, accidently meets a handsome vampire and gradually falls in love with him. But this vampire needs human blood to survive. In order to save his life, Wine decides to kidnap the classmate…


The Philippines

A man works as a sex performer in an underground gay bar in Manila. When his mother becomes really sick and he gets tired of his work, he decides to break up with his boyfriend and go back to his hometown and find another job to survive. Before he leaves, he goes to the bar and gives his last performance. But when he is taking his salary, the police shows up. Will he be able to get away from this situation?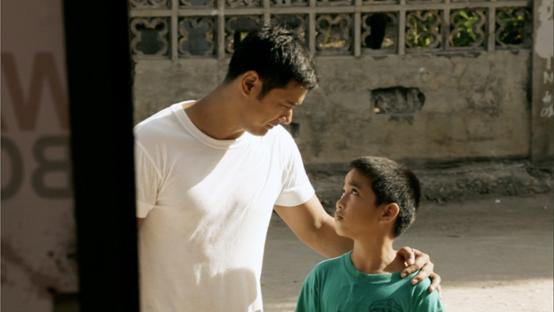 Like any other child, Natoy enjoys playing around and eating halo-halo with pink gelatin. Natoy's only worry is that his father serves in the army and he is currently away from home. Natoy's mother has to raise him by her own and, meanwhile, she has to prepare herself for the possibility of her husband not returning home.
A boy likes to mock at gay men, which causes him to get cursed. With only 15 years, he is already a gorgeous teenager, and he falls in love with his beautiful neighbor. Meanwhile, there are many gay men getting murdered in this neighborhood, and he is the next target. Suddenly, all the murdered gay raise from their tombs as zombies and start attacking the neighborhood.


Malaysia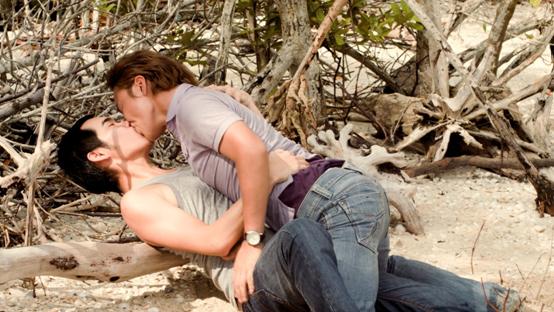 At a small fishing village in Malaysia, Mr. Tan finds out his wife is missing. Rumor has it that his best friend, Mr. Lai, is with her, which makes Tan more disturbed, because he has hidden his love for Mr. Lai for decades. So, he and Lai's daughter set on a journey looking for love.

Sri Lanka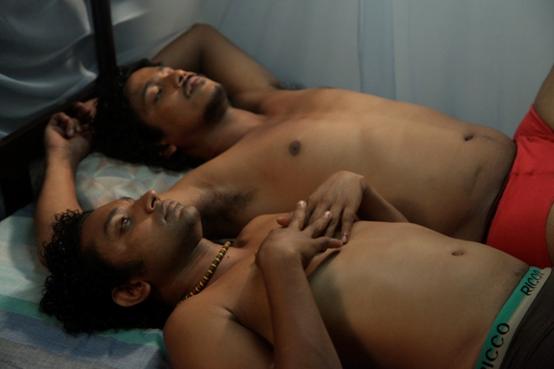 Sarasi and Chamath have been friends since childhood. But when Sarasi becomes a young woman, she realizes she is in love with Chamath. But everything changes, when an outlander Nalin comes to their village. After several years, the three meet each other again and their love and affection start to reappear. Frangipani is the first feature film from Sri Lanka about same-sex love.


India
Jai is a successful Wall Street dealmaker, he decides to have some fun and enjoy the weekend during his 48-hour business trip to Mumbai. A local friend he meets online, Sahil, decides to accompany him and together they go to hike to the hills of Maharashtra. During the journey Sahil tries to keep his feelings for Jai in secret, but before Jai leaves to New York, he confesses his love for Sahil…

Visit GagaOOLala and enjoy of a 7 day free trial to watch the whole Asian Queer Cinema Selection!
*Film only available in Taiwan.