GagaOOLala selects the best exclusive gay films from previous Taiwan, Hong Kong, and CNEX film festivals (including two Teddy Award winning films), that will deliver a heat wave straight to your screen. Take a look at these bodies!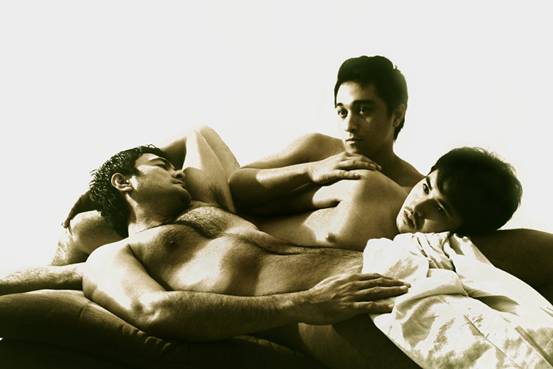 The Game of Juan's Life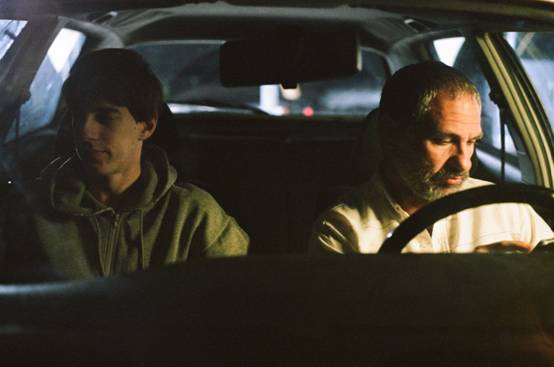 Everlasting Love
Everlasting Love (2014) swept over the queer film festival circuit in 2015. A young and virgin pretty boy falls in love with a romantic mature teacher. They walk alone into the forest to have secret dates, but which one of the two is setting up a trap? The Game of Juan's Life (2009) is another powerful work by famous Filipino director Joselito Altarejos. A 25-year-old male stripper has to make a big life decision in a world filled with desire.

Amphetamine

Love Actually Sucks
Have you heard about the famous Hong Kongese director Danny Cheng Wan-Cheung (Scud)? He is an expert in doing extremely erotic films, and we have them all: City Without Baseball (2008) – gay love inside a baseball team. Permanent Residence (2009) – a tough relationship between a gay and a straight man. Amphetamine (2010)– an affair filled with desire that cannot be split. Love Actually Sucks (2011) – six  men and women connected through love and lust. Voyage (2014) – an unforgettable international journey. Utopians (2016) – a young man struggles between his love for his professor and his girlfriend.
Tomorrow Comes Today (2013) – Taiwanese director Chen Ming Lang's first full-length film, which also got a nod from the Taipei Film Festival, tells the story of a Taiwanese boy romantic encounter with an American in New York City.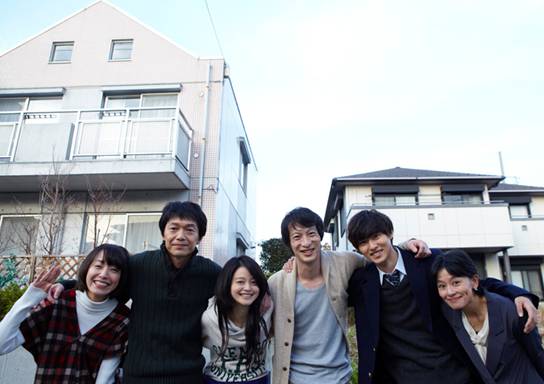 Breakfast and Dinner
An excellent Japanese film screened at the Taiwan International Queer Film Festival 2015: Breakfast and Dinner (2013) – two high school kids grow-up with LGBT parents. The New Man (2015) – Teddy Award winner for best documentary. An Uruguayan transgender recalls her life story and how she was taken away from home and forced to join the revolutionary army. After 30 years, she faces her long-lost beloved family again with a new identity. Hide and Seek (2013) – a glance at the unknown LGBT life in Pakistan. They are repressed yet they never give up.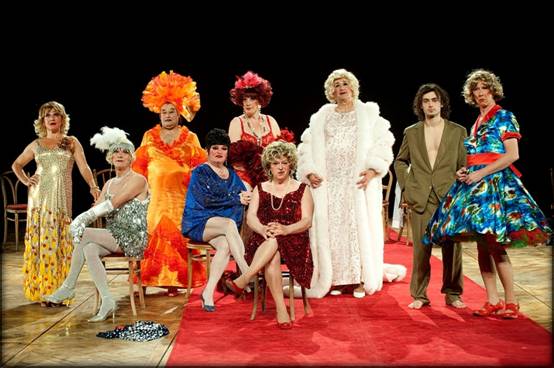 Before the Last Curtain Falls
Best films from previous editions of the CNEX Film Festival: Call Me Kuchu* (2012) – another Teddy Award winner for best documentary. Ugandan LGBT community faces the threat of death penalty. My Prairie Home* (2013) – Canadian transgender singer's poetic journey. Before the Last Curtain Falls* (2013) – mature drag queens present the best performance of their lives. Miracle on Jongno Street* (2010) – Korean gay men's lifelong dilemmas and aspirations.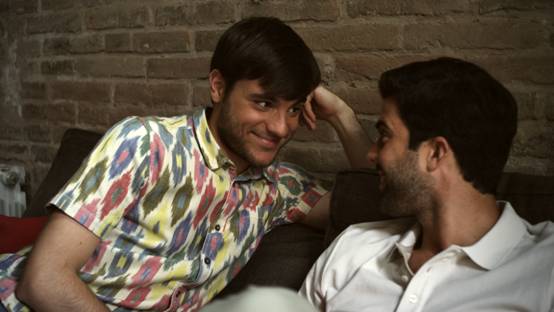 Open Relationship
Newest exclusive short films: Open Relationship (2014) – a Spanish darling featured in several queer film festivals in 2015. It explores a couple's open relationship with a dialogue loaded with laughs. Another work by the same director, My Reality (2013), shows a broken-hearted man dumped by his boyfriend but that starts imagining that they are still together. The Piece of Furniture (2009) – a gay man explains his struggle to get his family's acceptance through the family portraits on the table.
Watch all these films and many more, only on GagaOOLala!
*Film only available in Taiwan.