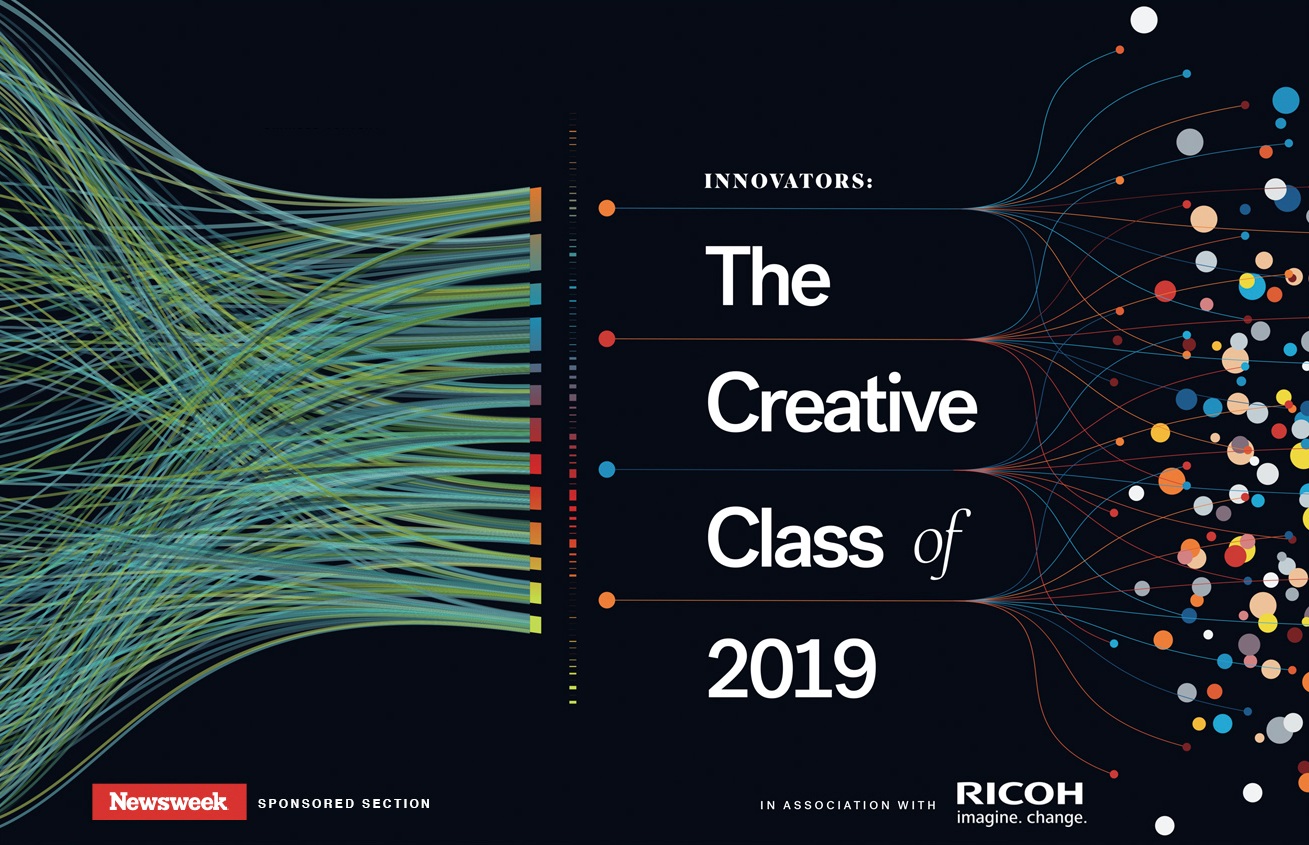 The 2019 World Economic Forum annual meeting was inaugurated last Tuesday, January 22nd, at Davos. In response to this year's focus, 'Globalization 4.0: Shaping a Global Architecture in the Age of the Fourth Industrial Revolution', Newsweek magazine announced "The Creative Class of 2019", praising fifteen figures who have contributed with new services and solutions in the fields of technology, economics and human rights. Among the listed innovators, there are four Asian personalities including 2015 Nobel Prize in Physics winner Takaaki Kajita. 2019 Nobel Peace Prize nominee Amanda Nguyen, and Jay Lin, a LGBT rights activist from Taiwan.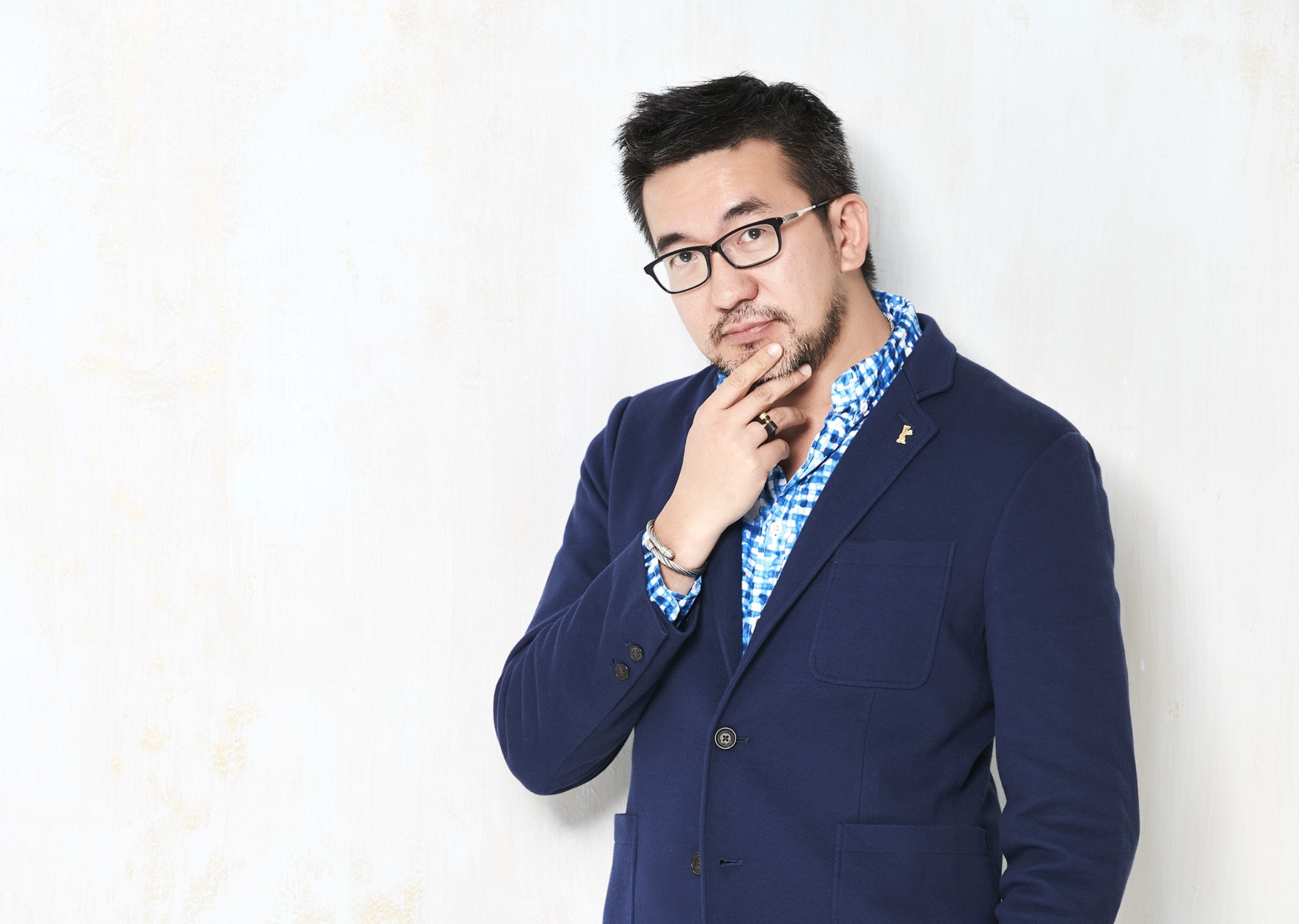 LGBT activist and founder of the Taiwan International Queer Film Festival and GagaOOLala, Jay Lin
Jay Lin is the co-founder of the Taiwan International Queer Film Festival and also of Asia's first LGBTQ film streaming platform in Taiwan —GagaOOLala. He has been promoting queer characters and diversity on the big screen for years, and his work has won him awards from the Golden Horse Awards and Taipei Film Festival, as well as film funds from Taiwan's Ministry of Culture. A well-known gay figure in Taiwan, Jay stated on Newsweek that, "the reason to start the Taiwan International Queer Film Festival and GagaOOLala is that I hope LGBTQ people can find stories and characters not available in traditional media platforms that can resonate with them."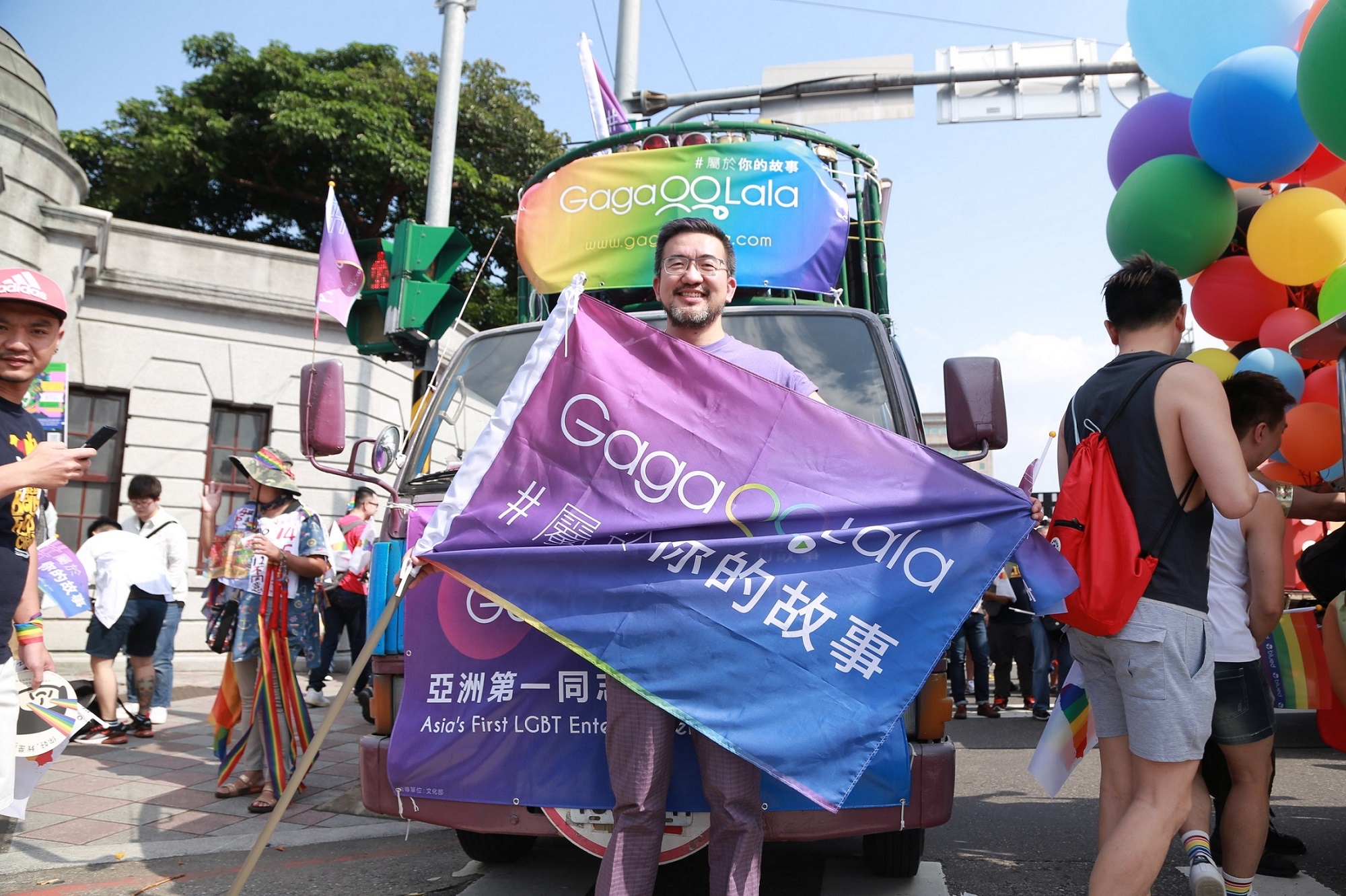 Jay promoting GagaOOLala during Taipei Pride 2018
GagaOOLala was launched already three years ago and has over a hundred fifty thousand registered users, including heterosexual people, "mostly, they come to be entertained by good movies, TV series and documentaries they can't see anywhere else. But many also watch to learn about the community, to learn that underneath the LGBTQ labels there is a group of people with diverse life roles beyond their sexuality, they are someone's son, partner or parent. Only when this idea is completely normalized, we can be seen as equal."
From offline to online, using digital film experiences and resources to promote equal rights, and for the public to see the diversity of LGBTQ community
Upon reviewing Jay Lin's milestones in the past five years, it is easy to see the parallelism between his career and the movement for LGBTQ equal rights in Taiwan. In 2014, he founded Taiwan International Queer Film Festival. Two years later, he held the first ever Queermosa Awards, a gala in celebration of those who vouched for LGBTQ rights in Taiwan. By the end of 2016, he poured all his efforts into building an online ecosystem, that included the news and lifestyle webs GagaTai and LalaTai, for gay men and lesbian women respectively, to share and promote LGBTQ events, news and stories, and GagaOOLala, the epicenter of queer cinema in Asia. In 2017, when the marriage equality movement had come to a turning point, Jay and his partners at the Marriage Equality Coalition Taiwan organized Light Up Taiwan where legislators in all districts could connect with the citizens who supported same-sex marriage and education on gender equality. That same year, Jay embarked on his ongoing journey of content localization. He produced the film Tale of the Lost Boys (Joselito Altarejos, 2017), a Taiwan-Philippines coproduction about a Taiwanese aborigine and a Filipino boy on the search of their identities; Sodom's Cat (Huang Ting-Chun, 2017) a groundbreaking short film on gay hook-up culture and dating apps filled with sharp commentary and explicit images; and Queer Taiwan (Gan Li Ling, 2017) a 4-episode documentary series focused on key issues related to the LGBT community of Taiwan: religion, drag queens, the disabled, and surrogacy. Looking forward to make a difference, Jay has advocated for LGBT rights these past years with all the previously accumulated experience and resources in the digital media field.

Jay at the 2015 edition of the Taiwan International Queer Film Festival
Unite LGBTQ people in Asia to promote queer films; "Gay Netflix" conveys Asian stories to the whole world
The New York Times once wrote, "For Asia's Gays, Taiwan Stands Out as Beacon." It might catch you by surprise to see that Indonesia, Malaysia, and Singapore, where homosexual acts are still considered illegal, are among the thirteen Asian countries where GagaOOLala's service is currently available. Jay confirmed that, "the existence of GagaOOLala is even more important in those forbidden countries. There's only so much we can do. Until the decriminalization of homosexuality is carried out throughout Asia, we should take on the responsibility to show that being LGBTQs is not wrong in these countries." Driven by the cause, Jay co-founded the Asia Pacific Queer Film Festival Alliance (APQFFA) which has a membership of over 30 films festivals where members share resources to bring more awareness on queer films.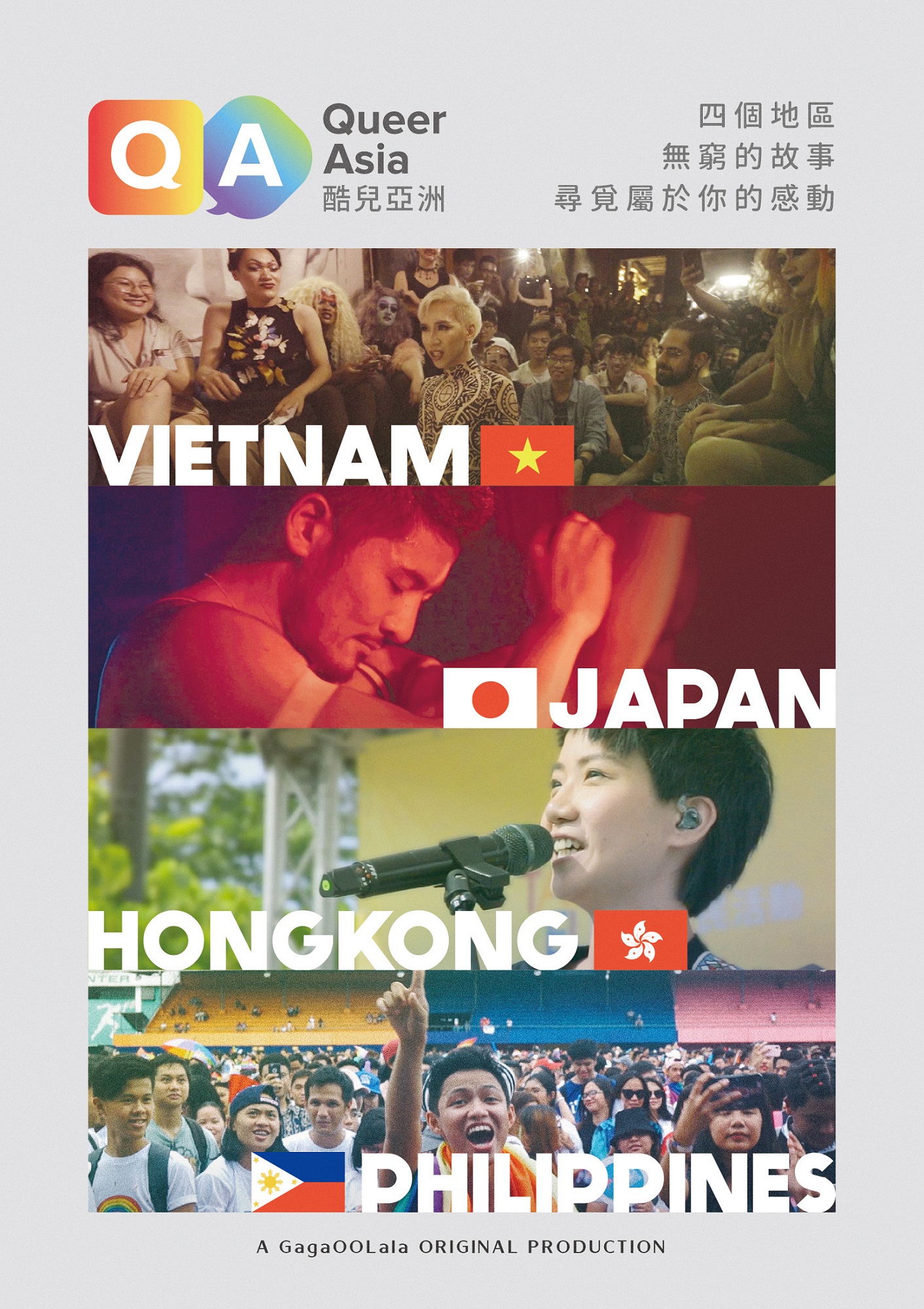 Queer Asia official poster
In 2018, GagaOOLala produced the first season of Queer Asia, a transnational docuseries which connects the LGBTQ communities and filmmakers of four nations to reflect on the difficulties gender queers in Asia are facing nowadays. Compared to other streaming platforms which are making tremendous effort in content localization, GagaOOLala, the "Gay Netflix", bears an extra social responsibility. Not only does GagaOOLala want to optimize users' experience and continue to bring LGBTQ into the mainstream, Jay also revealed his plan to expand the service to other countries. "On top of opening the service to a bigger audience, we also want to play the role of a storyteller. Along the uphill journey to equal rights, we hope to communicate with the majority through the stories on GagaOOLala. They must first witness and recognize our diversity in order to eliminate rooted prejudices formed by misunderstanding.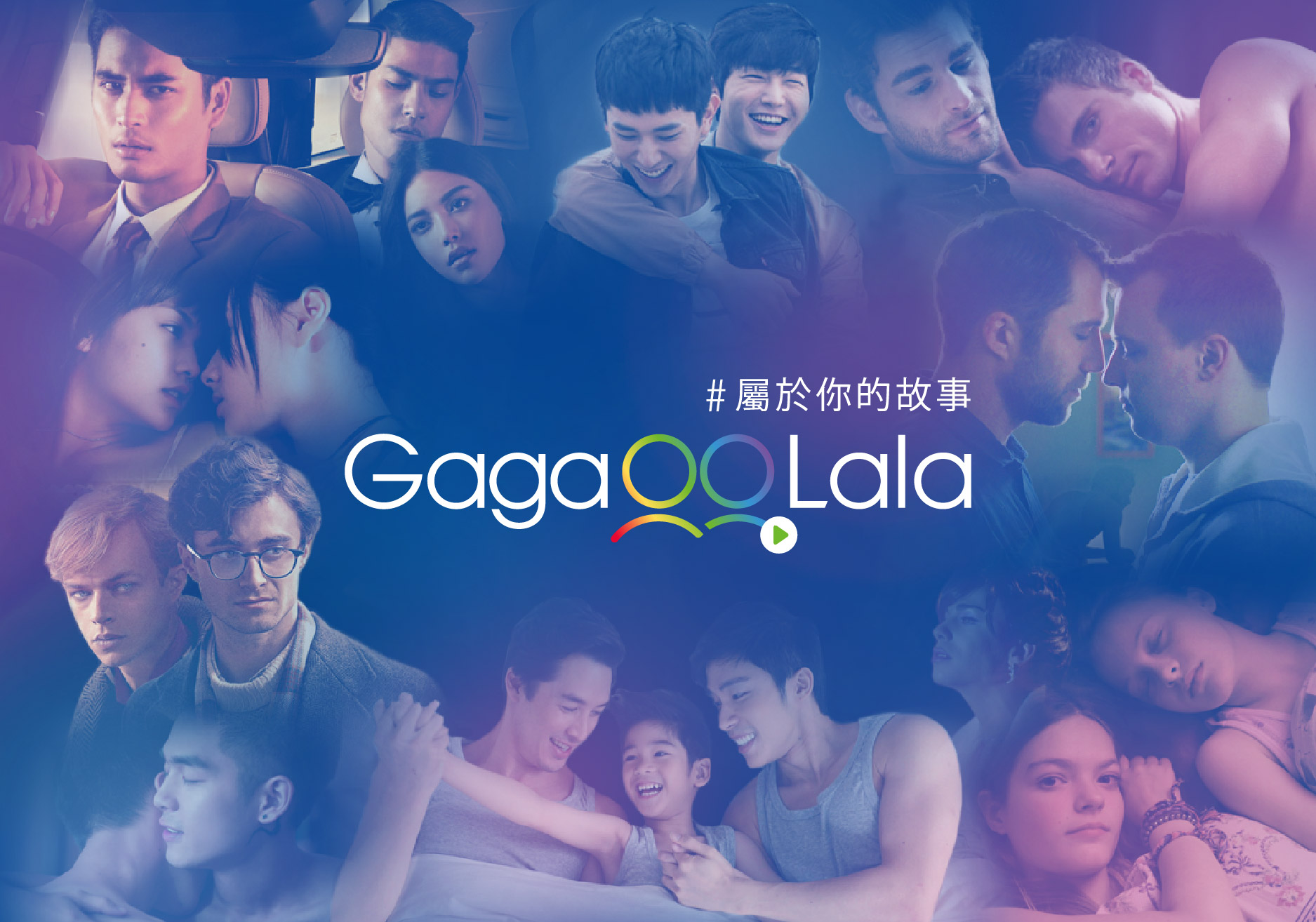 GagaOOLala, the "Gay Netflix" of Asia
Catching up with global trends, finding support in the international community and giving voice to the LGBTQ around the world
When discussing what is next for GagaOOLala, Jay said: "We kept considering how to import more foreign gay films for TIQFF in 2014; in 2016 GagaOOLala was born with the purpose of bringing LGBT stories to everywhere in Asia, even to some areas where homosexuality is still a crime. This year, we are announcing GOL Studios. It is a film production platform to support queer films. You can upload your project and we will help you find the necessary shooting resources, funds and connect with the right people to make that project come true. We are taking the concept of community to the next level: you can be set wherever in the world and find the right team and resources in other countries to finally release your film for a global audience. GOL Studios plans on launching in March, 2019.
With the rising numbers of streaming competitors in the market, Jay wants to follow the trend of Globalization 4.0 and find the right partnerships in Taiwan and the rest of Asia by taking a niche market to the global scale. What is the next step for the audiovisual industry in Asia? Is the pink economy going to play a key part? Perhaps the answer can be found in GOL Studios and GagaOOLala.