You might have seen him before. His name is Jakob Sebastian Björk, born in Sweden but a resident in Japan. His skill? He is an expert in traditional Japanese gardening. It is not common to have such a profession if you grew up outside of Japan. 
You might remember MurasameTatsu, because he is very, very macho. 
But now he is a master in something else... he is doing pushups on NHK without even blinking.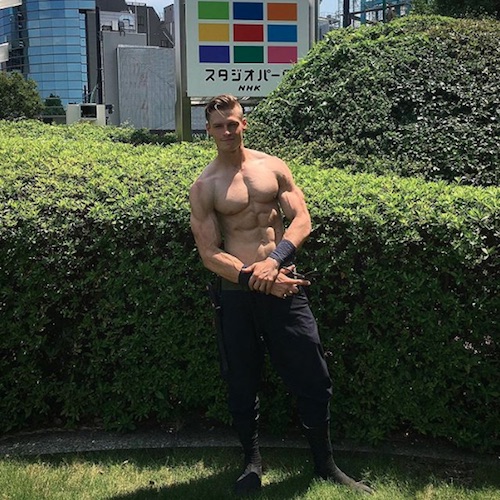 Source: tatsumasa.murasame, Instagram
On August 27th, a new show was released on NHK called Everyone's Gymnastics. As indicated on the title, the objective of this program is to make the audience work out while at home and grow stronger. There is no need for extra assistance or equipment.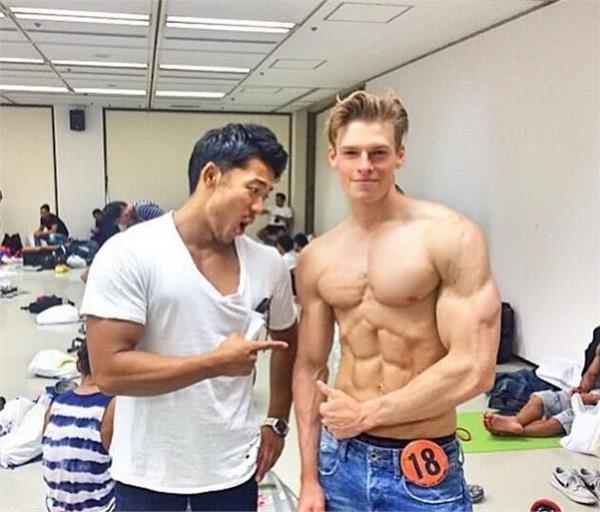 At the beginning of the program, there is a coach explaining the target muscle and the exercise. While the coach is explaining the movement, Murasame Tatsu (now signed with YMN agency) and the other gymnasts stay completely silent. 
The positive reviews they have been getting are inspiring. Audiences love the macho guys on TV, informative tips, and the reserved humor. 
"I completely fell in love with the macho coaches on Everyone's Gymnastics"
"To see Shinji Takeda (one of the instructors) working out with the lawyer and the gardener is unreal. I am laughing too hard and training my abs."
"The gardener has the perfect form." 
"Even though no one was talking, the gardener looks great on the camera."
It seems that the producer also realized the program design is a bit ridiculous. They decided to make one of the commercials match the vibe and made the macho coaches imitate the viral commercial "Wonder Core".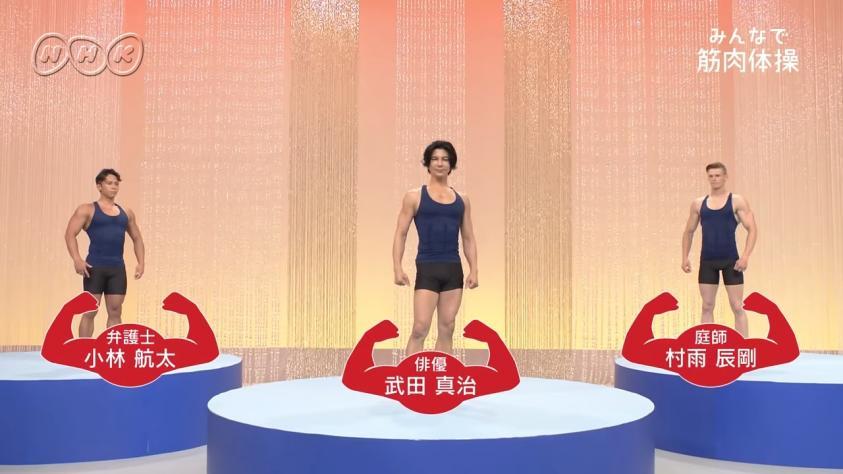 Everyone's Gymnastics is on NHK from 23:50 to 23:55. Such a short program is probably to make audiences exercise a little before bed. However, NHK cannot control if they spend the time working out or fantasizing with the coaches.