One from Macau, the other lives in Taiwan, a long-distance romance with the two big boys that decided to settle down in Taiwan and open a shop together.
This is the love story of A-Gu and Shin-Chi.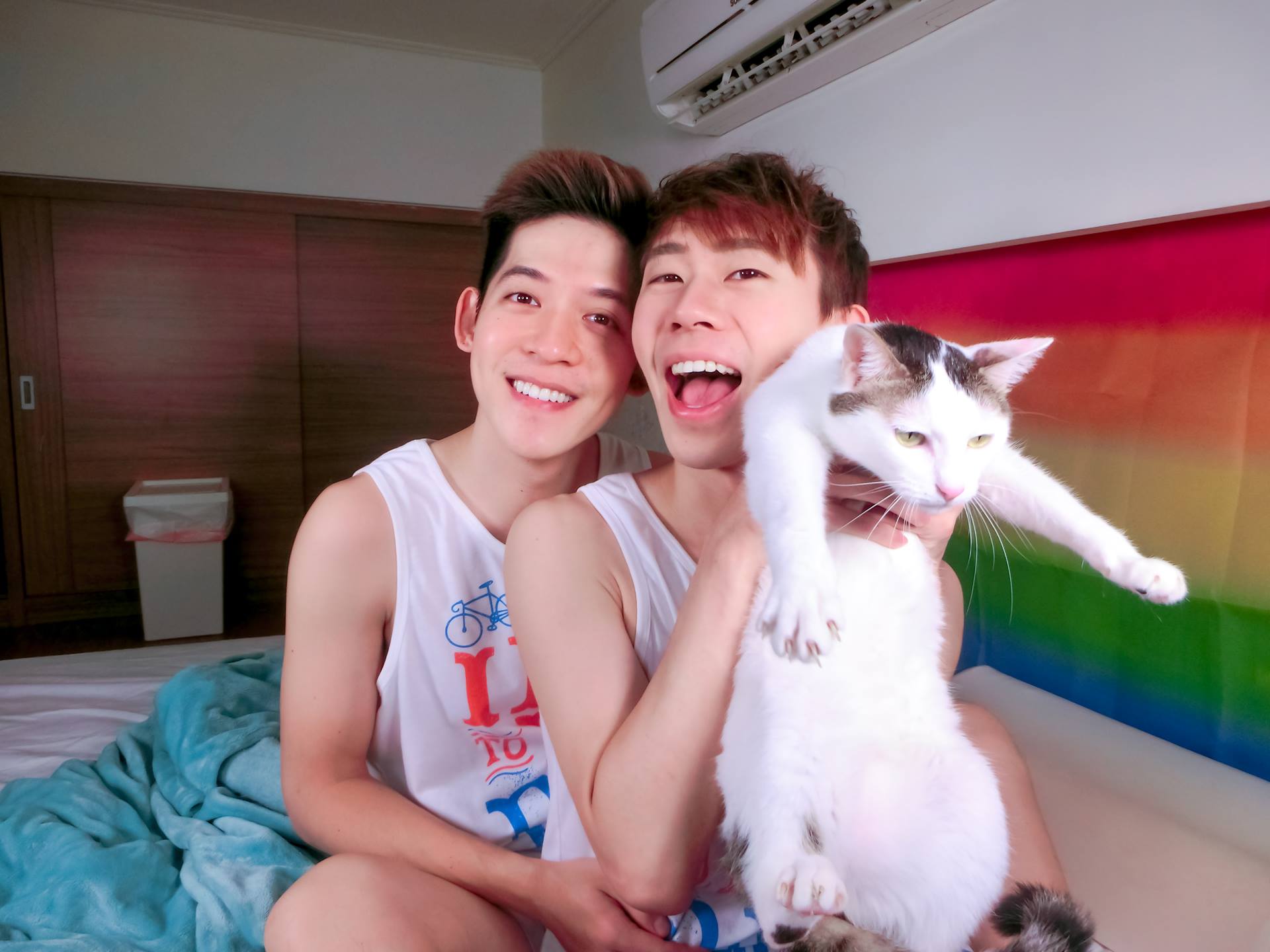 A-Gu(left) and Shin-Chi (right)
A-Gu and Shin-Chi met on a dating app. They started officially dating one year after they started exchanging messages. When A-Gu came to Taiwan, Shin-Chi was waiting at the arrival hall of the airport. A-Gu said: "I hugged him when I saw him, and I touched his hair. He held my hand and we went home together. We started from there."
Because of past dating experiences, both of them were kind of clingy. So, having a long-distance relationship was a big challenge. "I started to get anxious thinking if he is tired of it whenever he replied a few seconds late. We tried not to spend too much money, we saved enough to meet three times a month because we felt very insecure. We had so many boarding passed we could play card games with them. Our Skype said we called over 10,000 hours. Gradually, we got used to this." A-Gu said they both have s quite temper. Being separated was a good way to give each other more space and keep the spark alive.
A-Gu's family is very supportive of their relationship. A-Gu's father is hoping they can get married soon, he was even thinking about looking for a surrogate mother. "They love me, they also love Shin-Chi, because I love Shin-Chi. There was an understanding between us Shin-Chi and his family, they would book a room for us, and are supportive of us opening a shop together."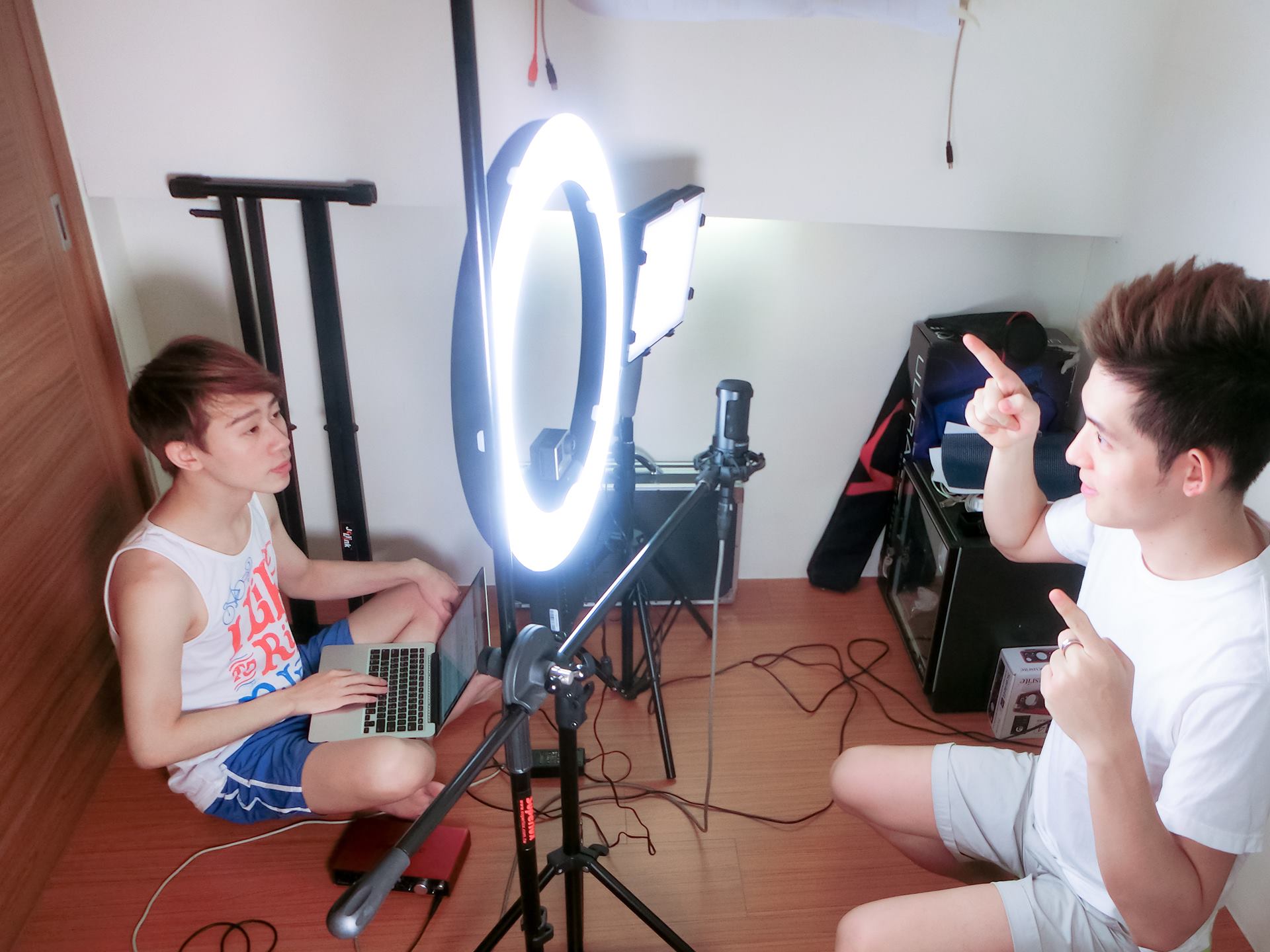 Working hard during the promotion shoot.
After living apart for a long time, A-Gu and Shin-Chi wanted to live together. A-Gu said, the job opportunities for immigrants in Macau are very limited, so Shin-Chi could not find a job in Macau. Moreover, it was also hard for him to find a job in Taiwan. Therefore, they decided to open up their own business with the mission of bringing people food that is made with love. In addition, they wanted their food to be nutritious (also to help Shin-Chi who does not eat vegetables). In the end, they named their shop, Shin-Chi Juice Bar.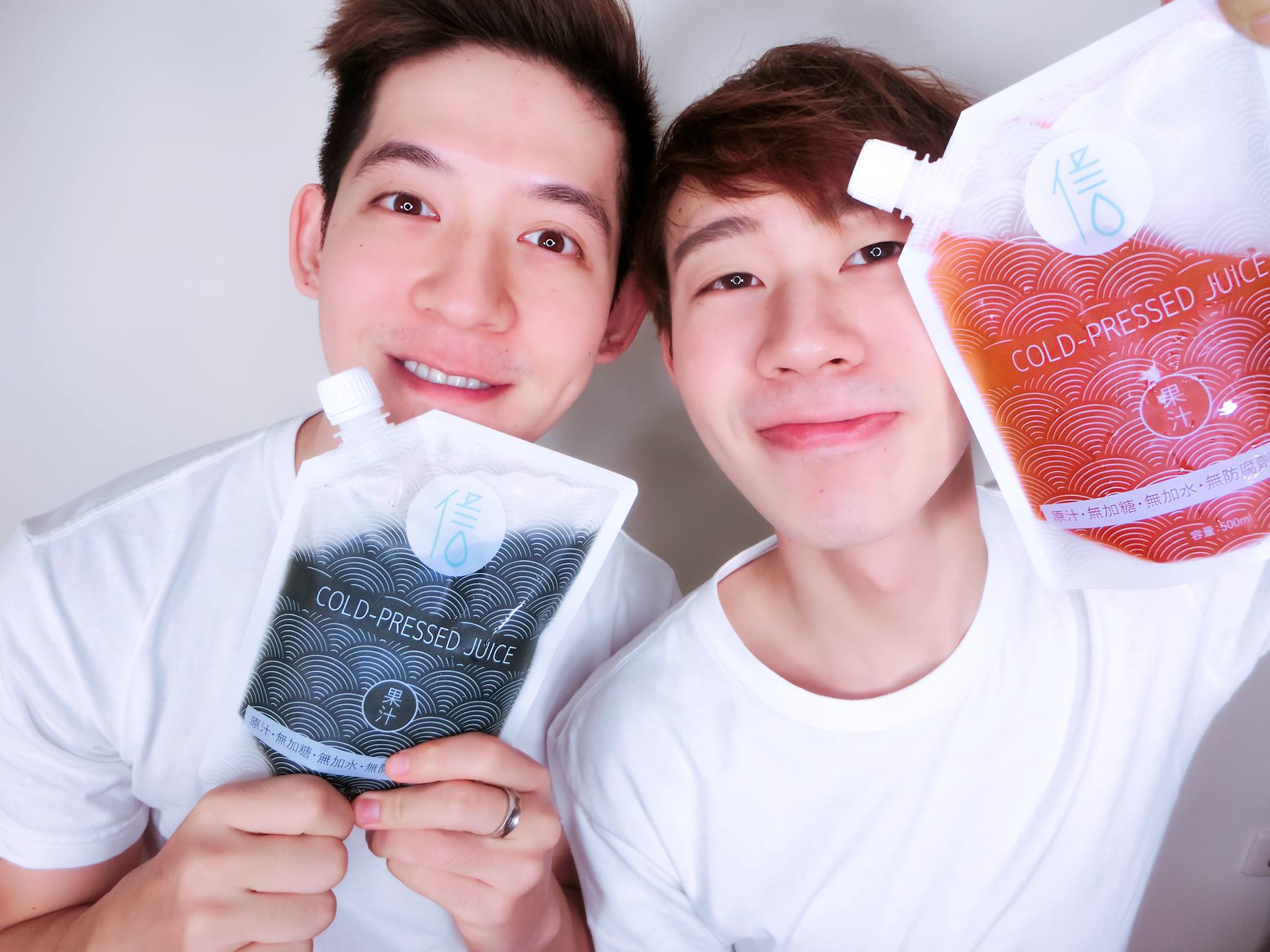 The two remained in love after opening the shop, but when we asked them if they started to have business fights after opening up the shop. A-Gu said they fought "SO MUCH." Both are good at designing, but have a very different taste, so they revised at least 10 times the logo, packaging and business cards. They fought nearly to every single picture on the webpage. In the end, Shin-Chin would listen to A-Gu's opinion of what would be a better fit, then, he compromised.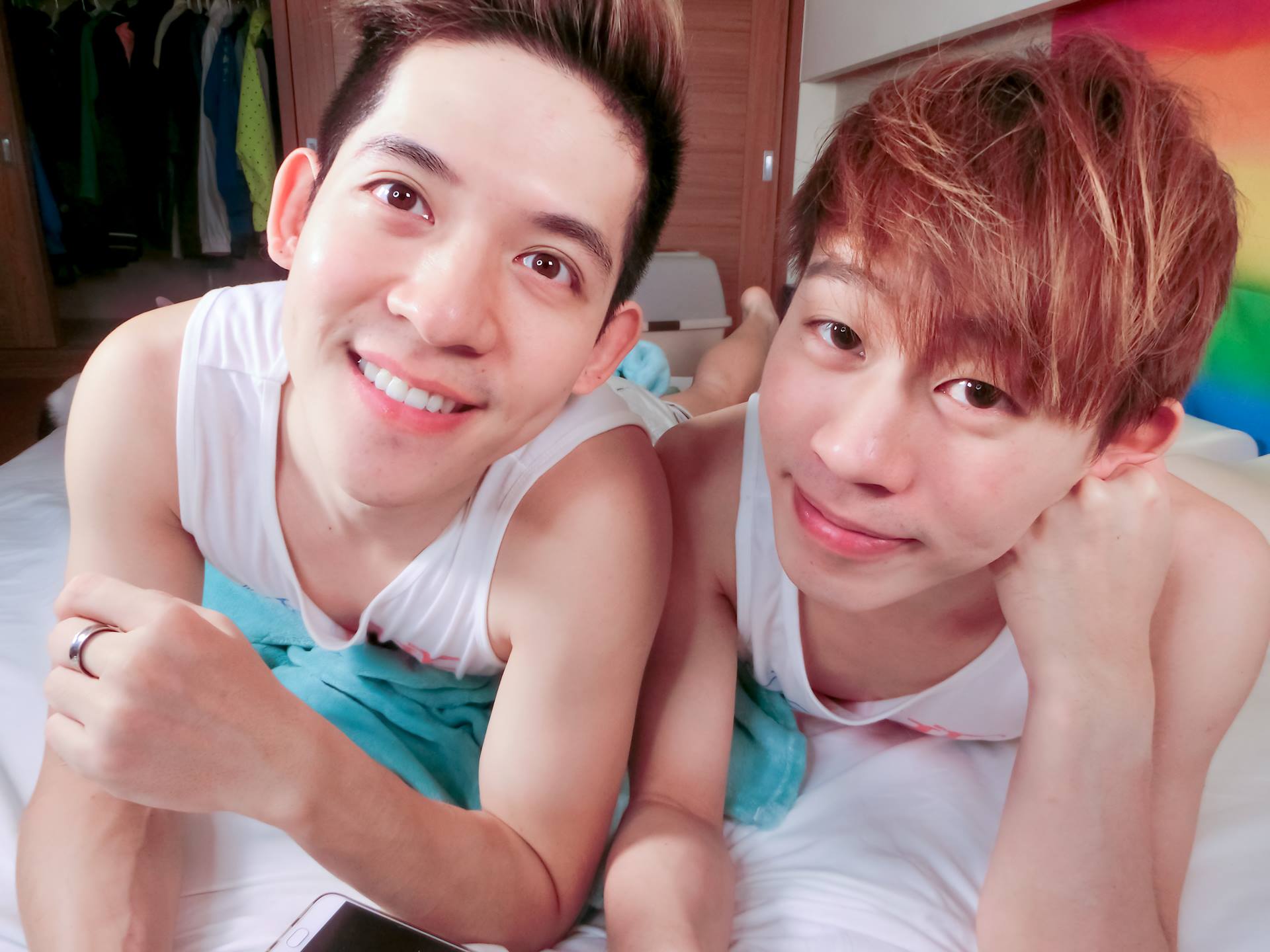 Do you see Shin-Chi's compromised helplessness in this picture? Just kidding, they are very much in love with each other.
The two were bickering when they could not find a taxi.
A-Gu and Ching-Chi, as gay men themselves, want to bring change to society. A-Gu used to be a psychologist and often worked with mentally challenged patients, LGBT groups or the hearing-impaired. He keeps reminding himself that if he becomes something else in the future, he wants to advocate for human rights and equality in society. Even though, Shin Juice bar has just started, A-Gu and Shin-Chi have thought quite far ahead. They hope Shin Juice Bar can become a business that accepts differences, a different language, race, sexuality, disability, or sound. A-Gu said "I've had enough of this 'die or compromise' working culture. I hope Shin Juice Bar can be a everyone's home." 

Shin Juice Bar is advocating for goodwill.
Lastly, they tell each other something from the bottom of their heart. Super sweet love alert!
A-Gu wants to tell Shin-Chi that "you are very charming. Even though I tell you things are not right, or that are not enough, I admire you from the bottom of my heart. Whenever you are playing piano, editing, or shooting, I think to myself, 'how can a person be so cute and amazing?' It does not matter how angry I am when we fight, I can never forget your face when you smile. I look forward to every single day we are going to have together. I love you."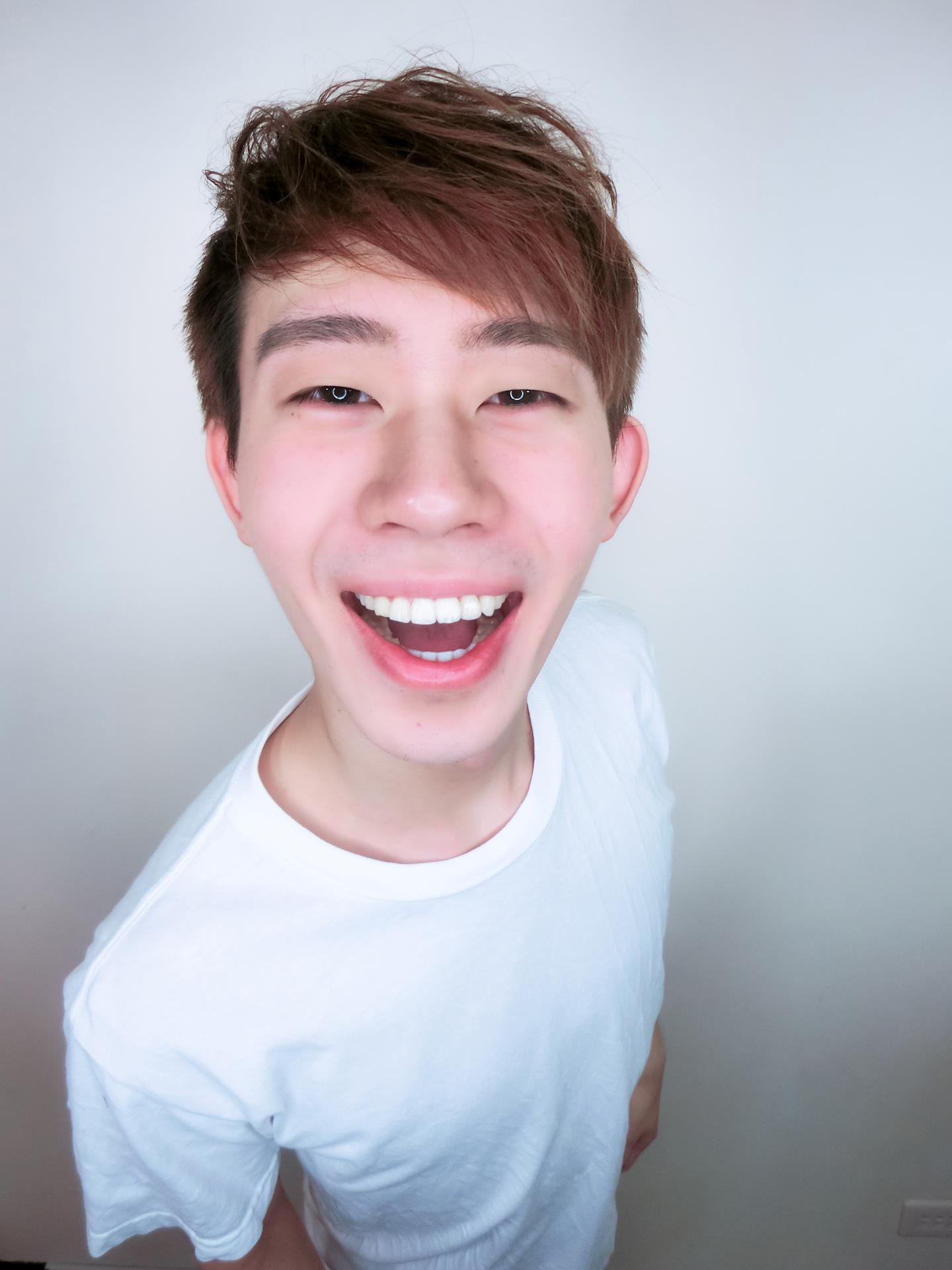 Charming Shin-Chi
Shin-Chi wants to tell A-Gu that "you are so noisy! You storm out because of meaningless things. I roll my eyes whenever you do that. What is it that can make you so angry? But, when you are not angry, you are 100% my perfect man. When I bump into an obstacle in life, work, etc. you are there to solve everything for me, giving me the biggest strength. Even when I the world is about to collapse, you will be there for me. I am such a lucky brat to have you as my boyfriend. I am going to continue to be naughty and noisy next to you in the future. I am going hold your hand and go to the places that are far, far away. Love you."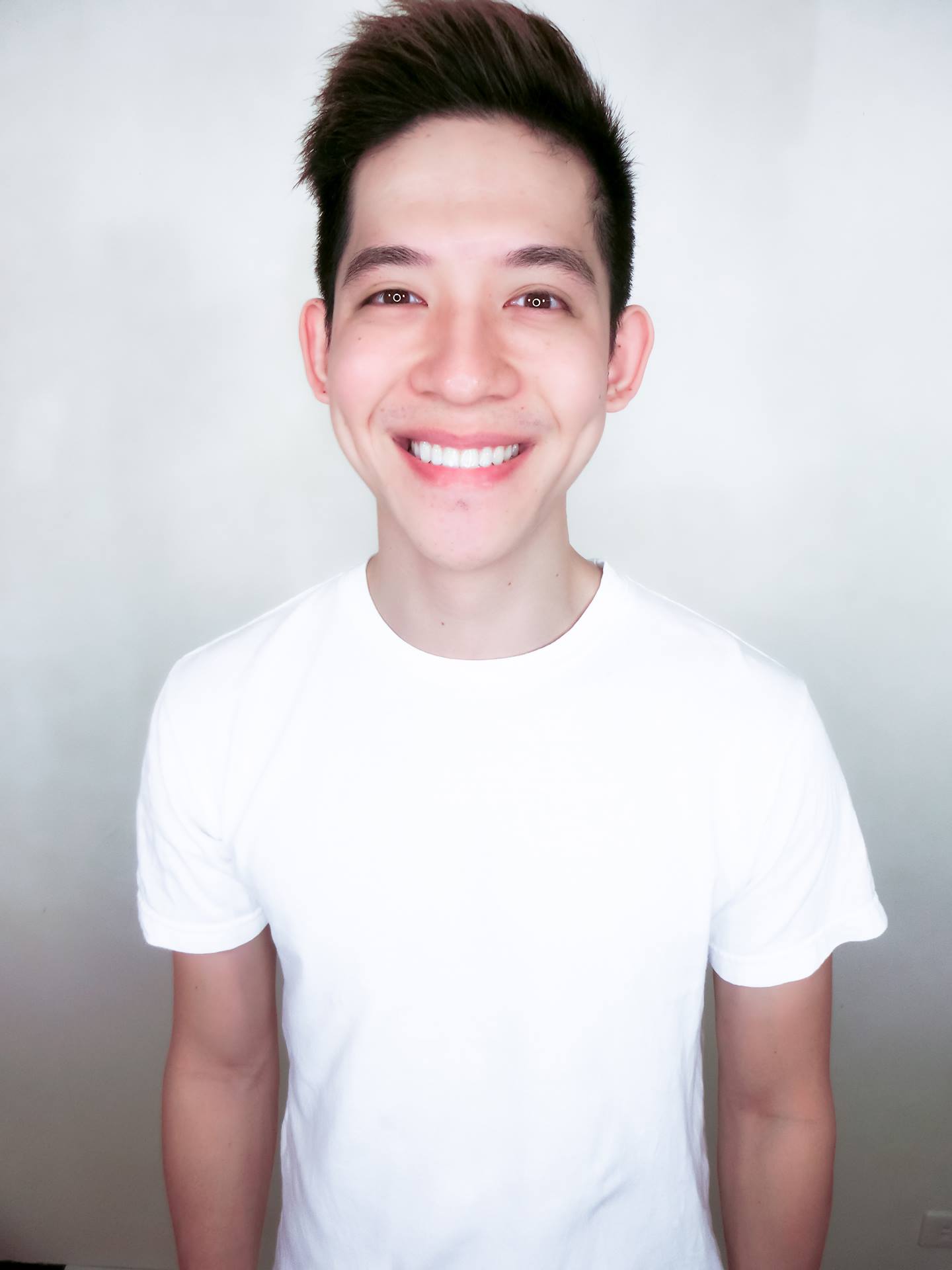 The noisy A-Gu
Their story is so sweet.
They just opened Shin Juice Bar, please, give them some support!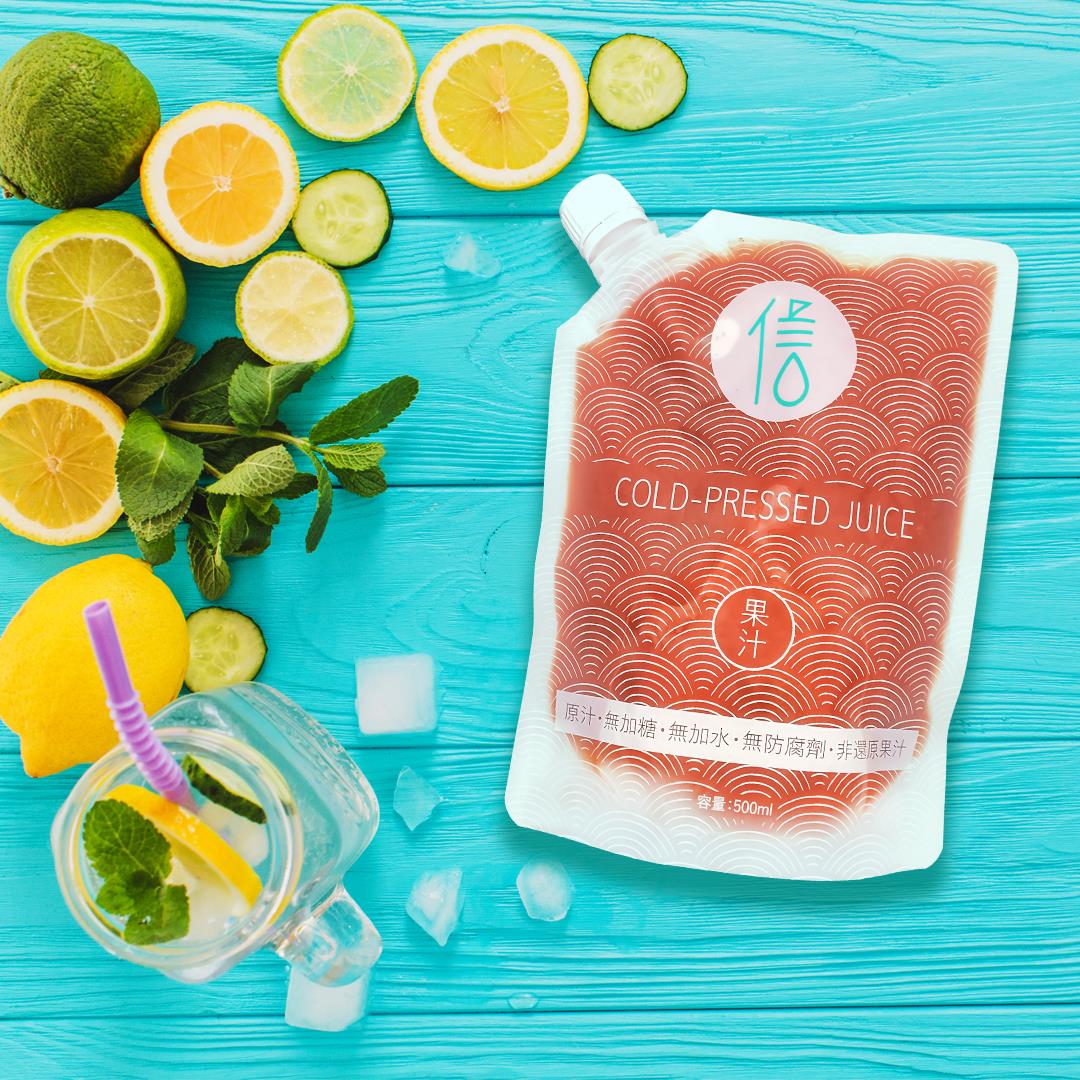 Shin Juice Bar - Mojito Version 2.0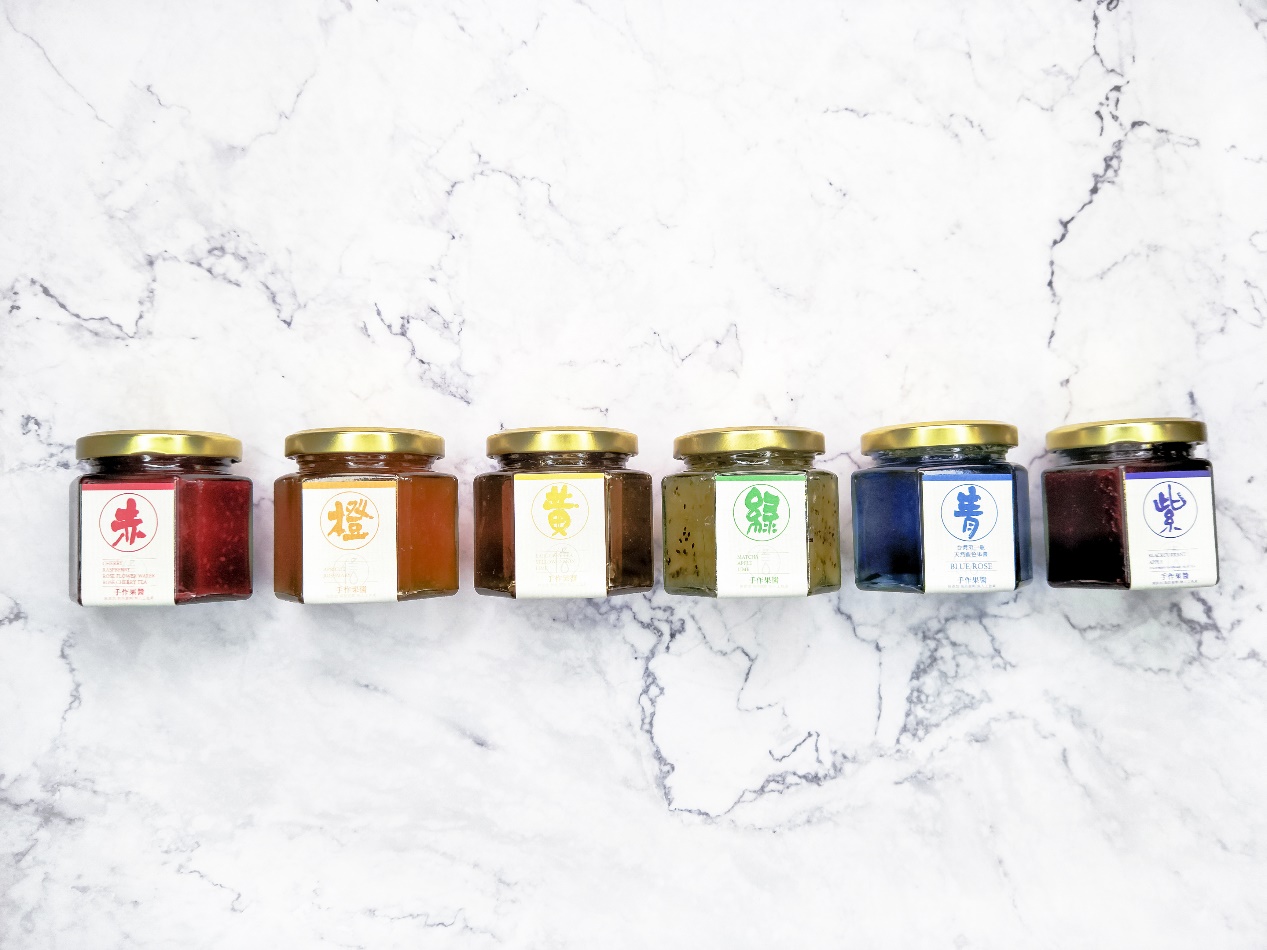 They also have rainbow jam!