I am an optimist, and so I will stay. Despite the disappointing results of last Saturday's referendum, the ruling from the Constitutional Court allowing same-sex couples to marry is here to stay. Whether gays will receive the same marriage certificate as everyone else or not will be a hot topic until May 24, 2019.
In the meantime, the results of the referendum have shown that 3,380,000 people (30% of those who voted) support marriage equality. This is something we should feel proud of as a country. We have come so far: elections were only institutionalized in 1996, and this was the first time the government called for a referendum voting. My parents, born in 1937, were living under Japanese colonial rule and, subsequently, martial law. They were finally able to vote for the first time at the age of 59. The legal voting age is now 20, and for referendums it was 18. I challenge the idea whether referendums should be used to decide on issues such as human rights, global trade or which name Taiwan should use to compete in the Olympics, but I hope that we can all learn from this process and move forward. Still, sometimes we need to remind ourselves just how far we have come.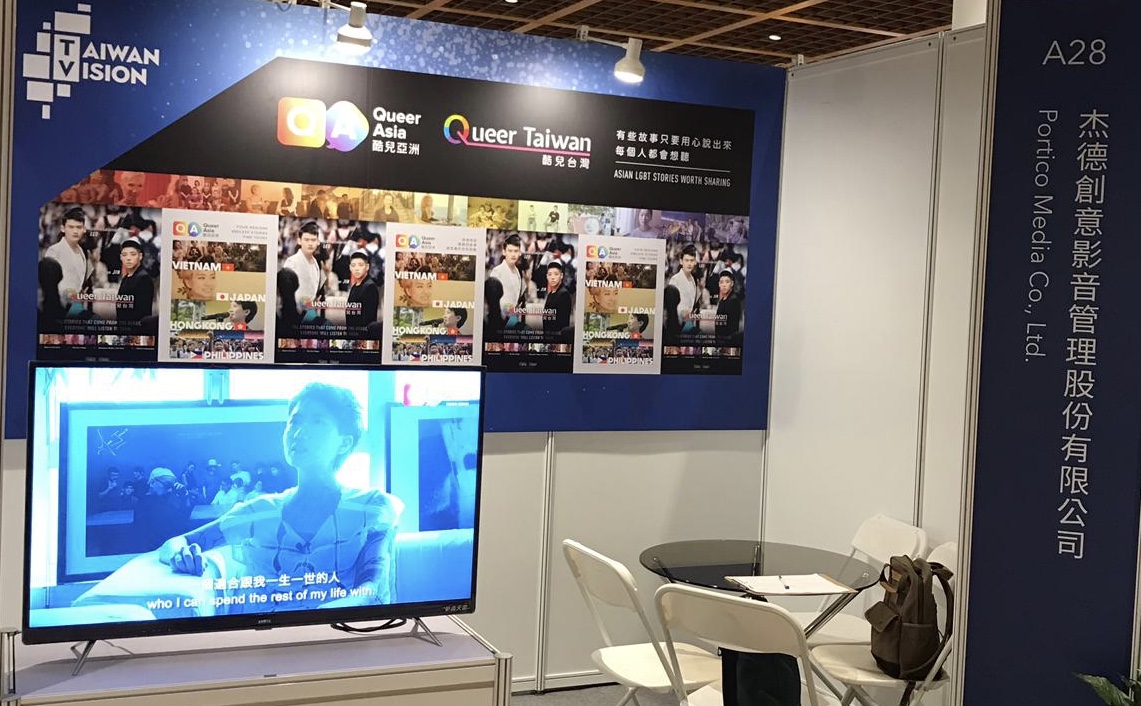 Portico Media's booth at Taipei Television Market.
With the results on the table, we are able to know where the support or, more importantly, where the denial of support came from. Yes, the anti-gay campaigners inundated social media, messaging apps and the streets with distorted, malignant propaganda trying to poison people's minds, a truly brutal, hurtful and vicious attempt to deny a group of people of basic human rights. What I did not expect was that so many people would fall prey to these falsehoods, not only accepting the lies, but also becoming active disseminators. What this tells me is that there are many people who have very limited exposure and knowledge about human rights, human biology, human diversity, and, sadly, humanity itself. Still, with the data collected from this election results, we hope to find ways to more effectively raise awareness among voters, community or business leaders, influential figures and elected officials. Only with everyone's support, we can leave behind the shadow these "anti-human rights" groups are trying to cast over our country. As for the insidious spread of fake news, this is a challenge currently plaguing all democracies, and I can only hope concerted efforts will be made domestically and internationally to contain their influence.
Furthermore, for all the bitterness and intolerance haters feed from, there is much more love and acceptance coming from the LGBT communities, organizations, companies and allies, that will bring together more solid, effective and long-lasting partnerships. From this day onward, I promise you support will only grow. There are thousands of LGBT-friendly multi-corporations throughout the world and in Taiwan, from Apple, Google and Microsoft to Pegatron and our own company, Portico Media. In addition, we will continue cultivating our existing relationships with international trade offices (de facto embassies) in Taiwan to get their support and endorsement.  Together we will bring on board more companies and organizations, large and small, foreign and domestic, to create a coalition that promotes and celebrates diversity. On the media front, we will definitely continue to support, program and, of course, produce LGBT-friendly content; we are counting on you to actively participate, to get the word out, to tell us what stories you would like to watch.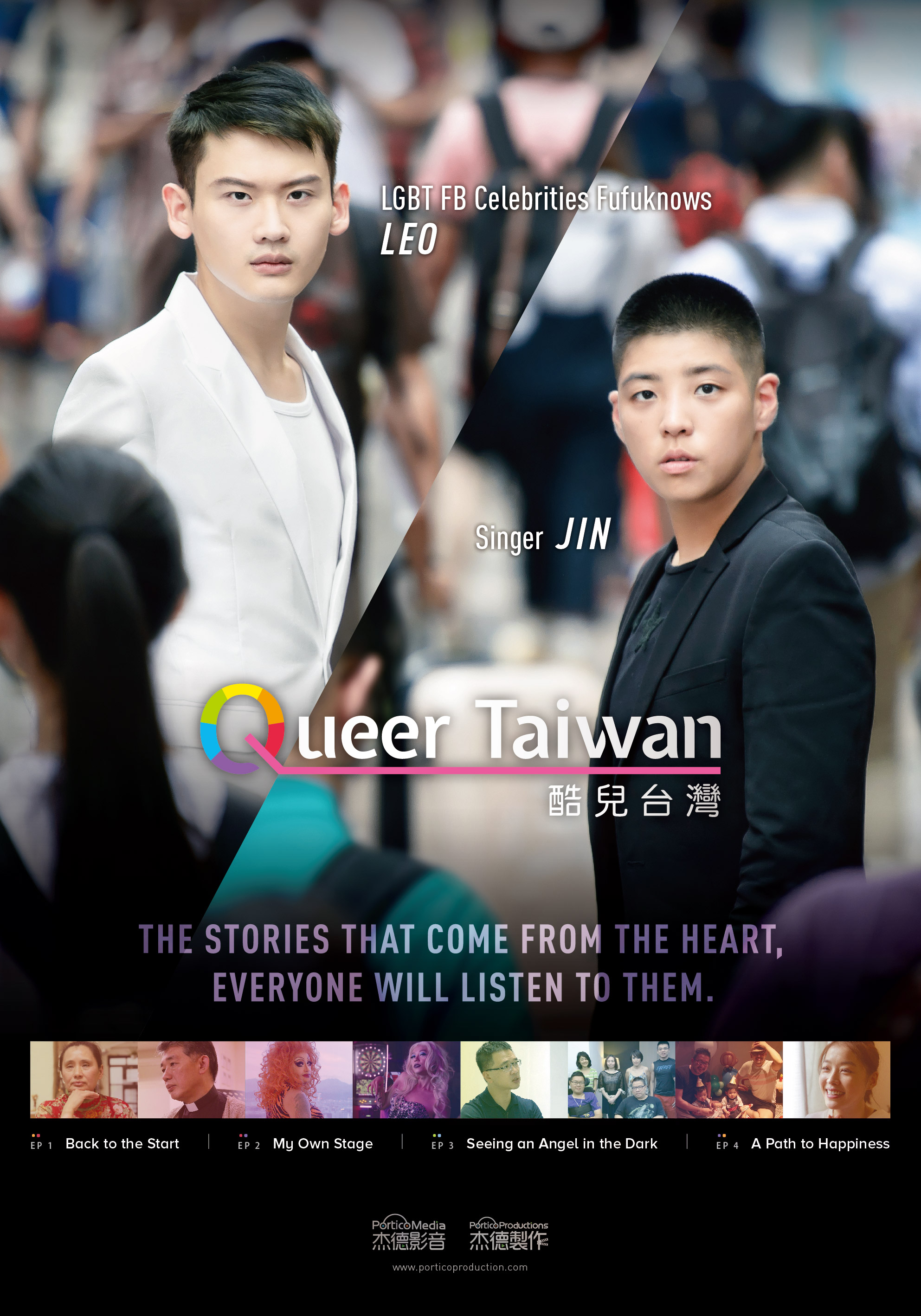 GagaOOLala's original Queer Taiwan.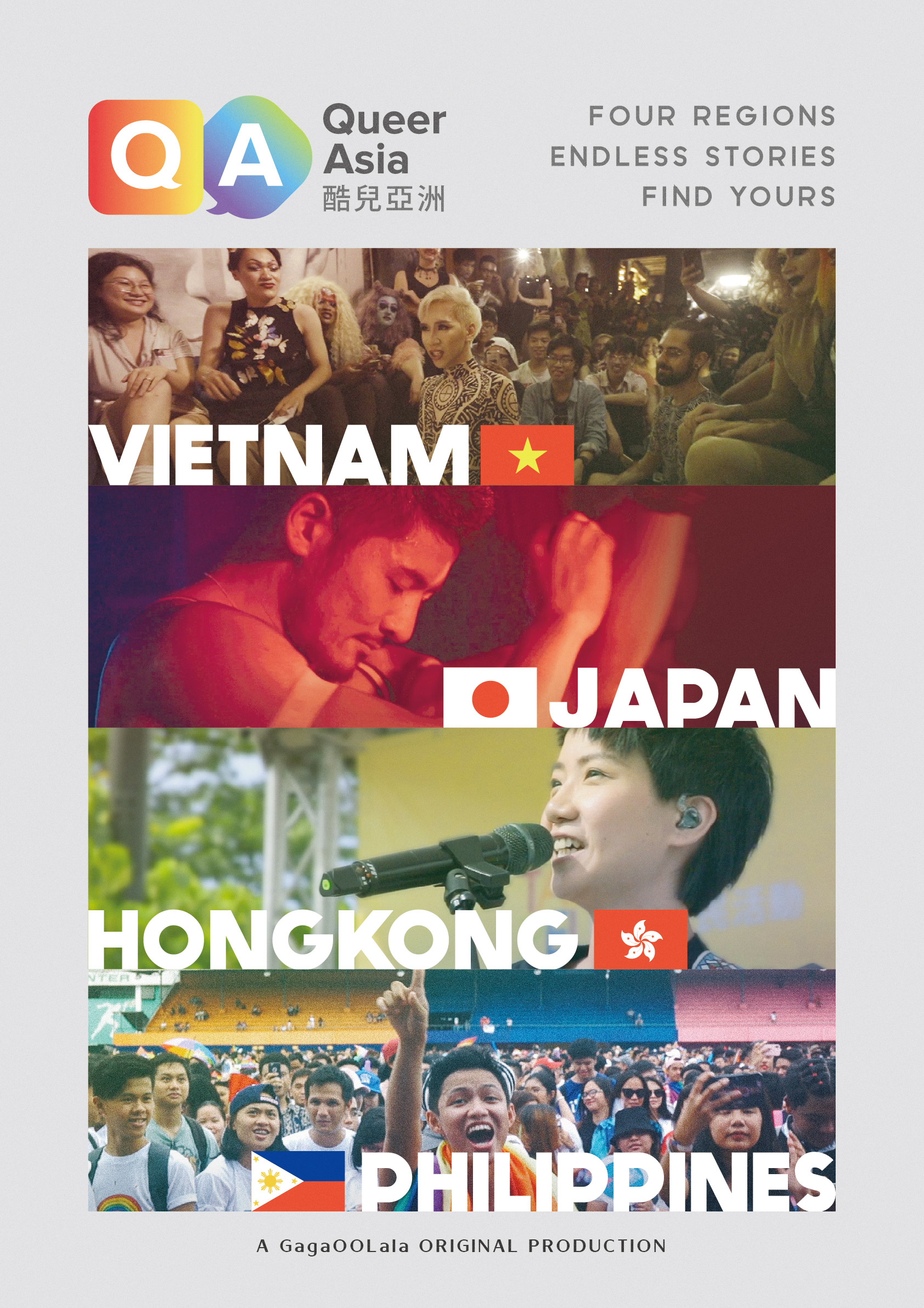 GagaOOLala's original Queer Asia.
Over the past few decades, Taiwan has built its reputation and soft power around its tolerance and acceptance of LGBT issues. After the referendum, this aura is tarnished but still exists. We, here in Taiwan, must work harder to not only preserve but further enhance this reputation. There are many Asian countries and beyond looking at us, are we going to lead by example and continue to be that positive light in this growing darker world? As a time where populism and conservatism are on the rise, we must hold down the fort and show the world that Taiwan is not just a beacon of LGBT rights, but also a treasure island of vibrant democracy and progressive social values.
There is still so much to do, but I truly believe there will be even more people doing it together now, more than ever. Every cloud has a silver lining, and ours, thanks to the referendum, is a growing community.   
As for me, I will continue to do what I do: run a company that is based on profits as well as social values, connect Taiwan with the rest of the world with our stories, stories that I believe can travel near and far to touch hearts and change minds and, of course, be the best dad, partner, brother, colleague, friend and citizen to those around me.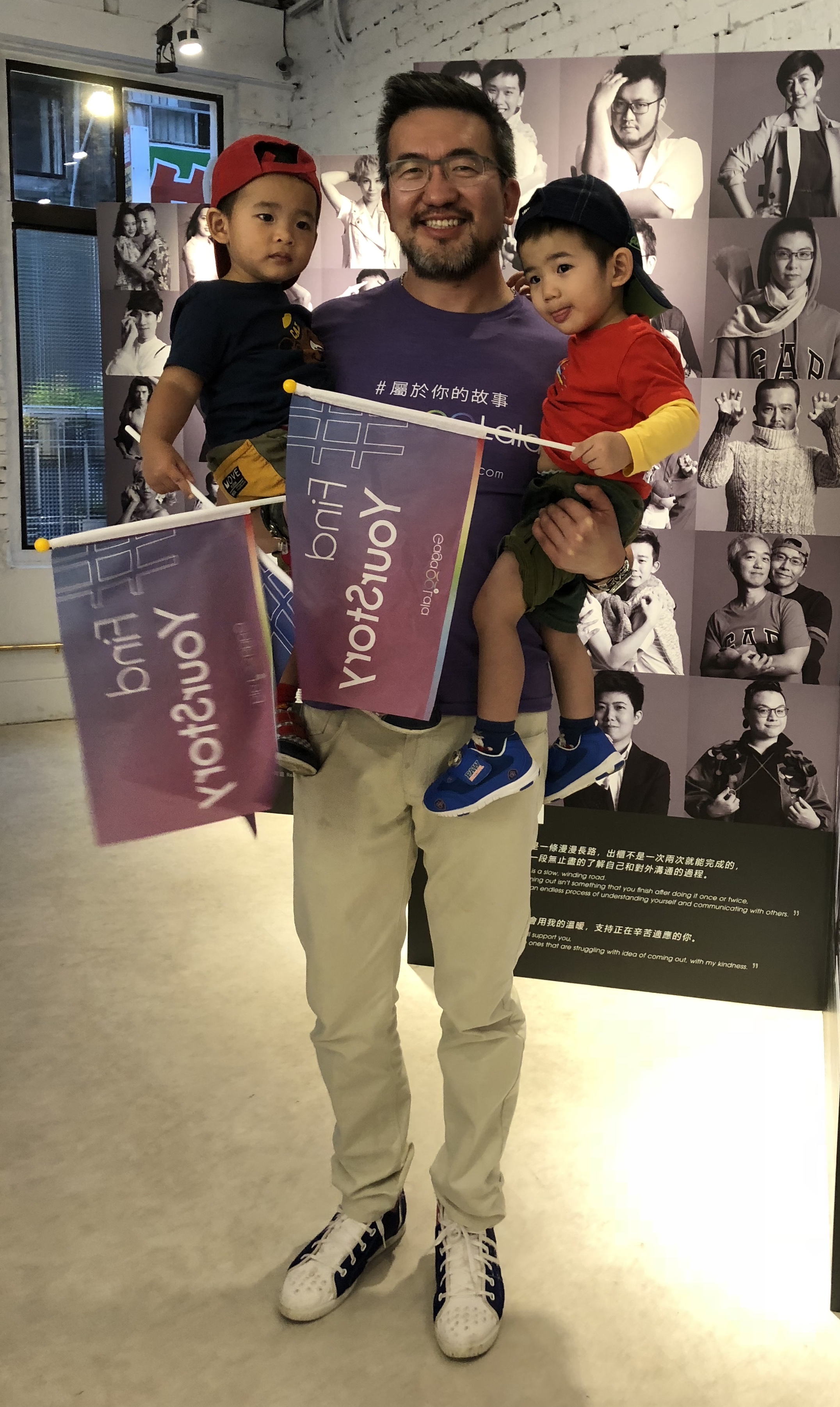 Jay Lin with his twins.
Friends have written to tell me not to be sad. Not at all, I feel energized.
Oscar Wilde once said,
"We are all in the gutter but some of us are looking at the stars." 
This quote helped me get through my high school angst. 
I am older now, and while Mr. Wilde lived in 19th Century Victorian Era, we are now in a 21st Century democracy and the progress we have made together is outstanding.
I have taken some liberties to update his quote to better fit the times. 
"We are all in the gutter, but more of us than ever are looking at the stars and cleaning up the mess."
This quote is helping me get through this turbulence.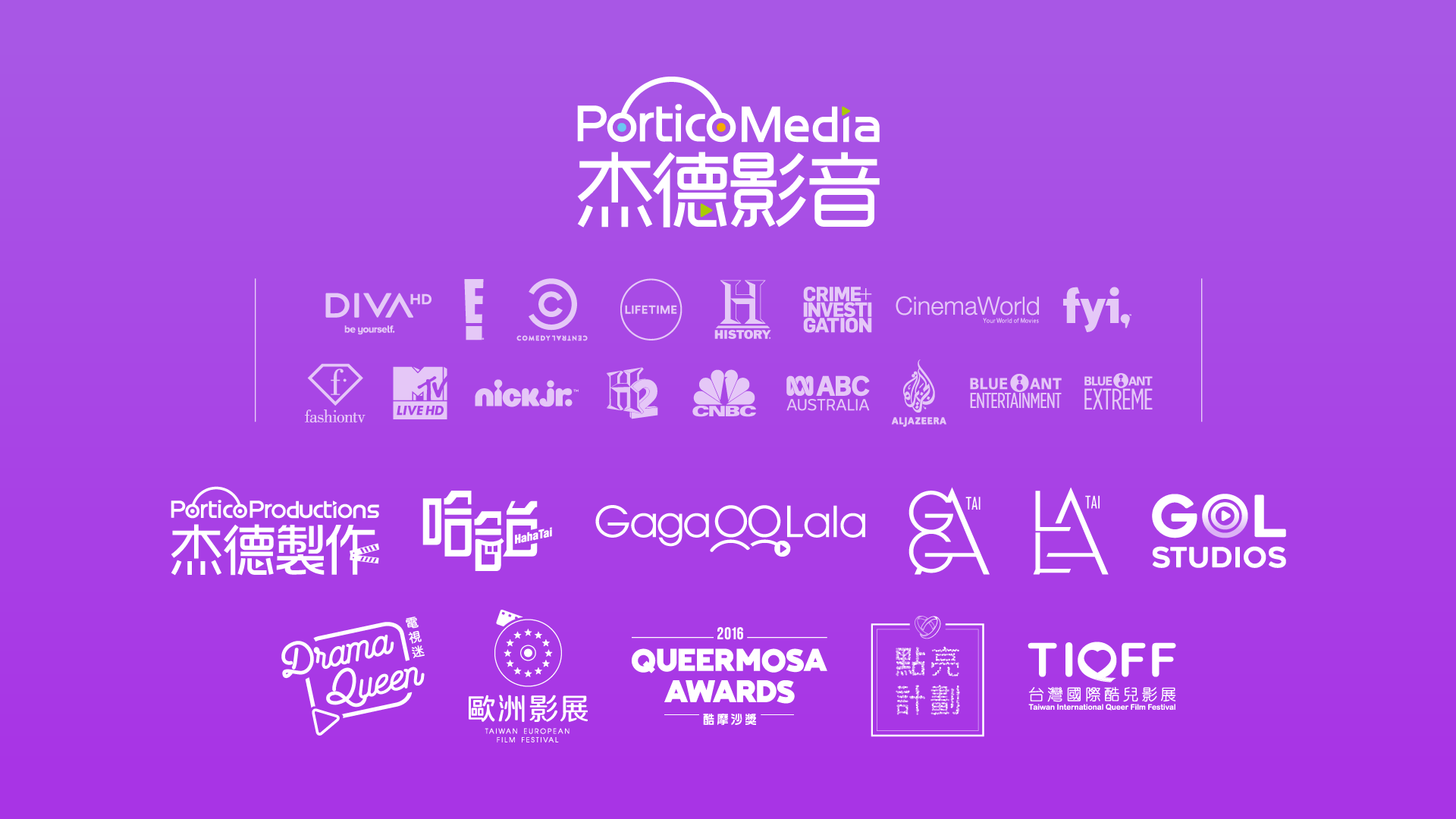 Portico Media brands supporting LGBT rights.
Jay Lin is the Founder of Portico Media, the company behind GagaTai, LalaTai, HahaTai, and GagaOOlala, Asia's first and the world's largest LGBT online movie platform.  He is also the Co-Founder of the Taiwan International Queer Film Festival (TIQFF), and father of a couple of 2 year old twins.