GagaOOLala's 2021 original project Queer Up The Volume's latest short BL film Light will be available online worldwide as of August 13, 2021. The story follows a male prostitute called Light (Jed Chung) who meets his savior Shuo (Max Liu) at the darkest hour of his life. This forever changes both of the men's fate.
The eponymous theme song Light was produced by Tsai Cheng-Hsun (蔡政勳), a producer known for his work for JJ Lin (林俊傑) including a best-selling single called River South (江南), written and composed by Xian En Zeng (曾獻恩), the vocalist of a band called Nora Says, and performed by famous aboriginal singer Afalian Lufic (盧學叡) and YouTuber Derek Lin.
Listen to theme song 👉 Light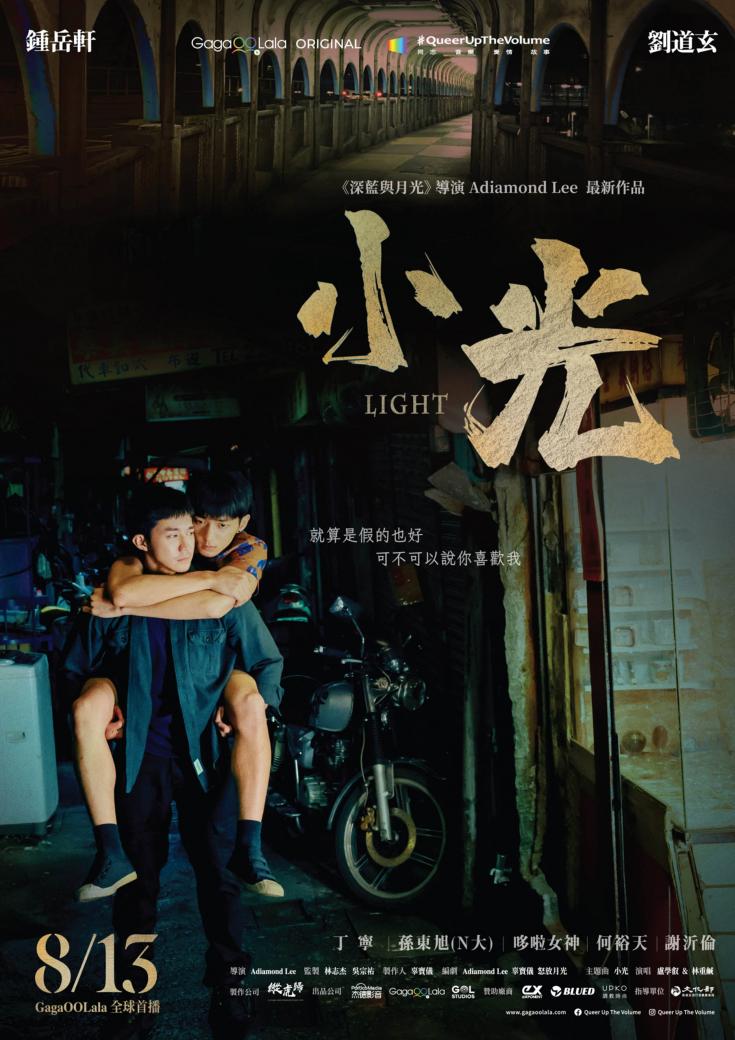 Light is available worldwide as of 8/13 (Image/GagaOOLala)
---
Afalian Lufic knew he had to sing the song upon hearing it for the first time

YouTuber Derek Lin is thrilled to sing with his childhood idol Afalian Lufic (Image / @derektsl / Instagram)
Afalian Lufic started his career in a talent show called Top Idol at the age of 17 and ended up winning first place in the Taiwan region and third place in the worldwide category of the show. In 2007, he hit the spotlight with his performance in the singing show Million Star and released his first album later that year and another mini-album after that. As for the song Light, Lufic commented that "I sing all kinds of songs, most of which are small-time love songs or something lighter. But Light was completely different and something I wanted to try for ages. The second I heard this song, I cried 'Imma sing it!'"  

Lufic's performance had Jed Chung in uncontrollable tears on set(Image/GagaOOLala)
When asked about his singing mate, Derek Lin, Lufic laughed wryly and said, "I suppose I'm something of a veteran to him. The first day we met, he called me 'sir' and said that he grew up listening to my songs." There was a tone of reluctance in his voice as he admitted that he felt old. But he might as well be a worthy veteran. "I considered quite a few different ways to render the song; as I tried to interpret the melody and lyrics, I felt like I was the protagonist. When I was in the studio, though, I had to remind myself to sing the song as how the character would, and I struggled a little to strike a balance." As to the difference between his and Lin's voice, he said, "I have a relatively softer voice, whereas Derek's is much more solid and masculine. It coincides with the two protagonists of the film. I am Light, the one being protected. And Derek is Shuo, the protector." Lin, on the other hand, praised Lufic's voice as "Beautiful, resilient, and legendary". 

The song left Jed Chung left in tears and Max Liu mesmerized by the mad world it projected

Chung and Liu were both spellbound by the beauty of song Light (Image/GagaOOLala)
Xian En Zeng, aka Samuel, is the composer, lyricist, and co-producer of the song. He explained that, "The character Light is not a professional singer. He is a sex worker. So I wanted Afalian to ease off on his skills and focus on the raw outpouring of emotions." Zeng could be quite the perfectionist, it seems, for as experienced as Lufic is, he confessed that he felt a huge amount of stress during the recording. When it finally ended, Lufic burst out in joyful exclamations, "I can finally breathe! Wow!" Nevertheless, he agreed that it was necessary to deliver the song as it is, so that it wouldn't fall short for the remarkably emotional film. 
Upon the completion of the song and before the production of the film began, director Adiamond Lee had the two leads, Jed Chung and Max Liu listen to the song, so as to ramp up their emotions. Her plan proved successful, and Chung was left in tears––– which did him a favor, for it was his first time doing a scene that involved crying. Months later, Chung recalled that, "As hard as the process was, it was worth every minute. The song and its film counterpart complement each other incredibly well." When he went on a TV show to promote the film, he was able to sing the entire song without missing a single word. And when the show was over, he had Max Liu stay and play the guitar for him so that they could sing the song for an additional three times. Liu was likewise touched by the song, saying that, "The song is very catchy, especially the line, 'If only I could run away from it all and fly towards the light. How do you mend a broken heart……' We all have the right to love or to be loved. I was mesmerized by the mad world that the song projected."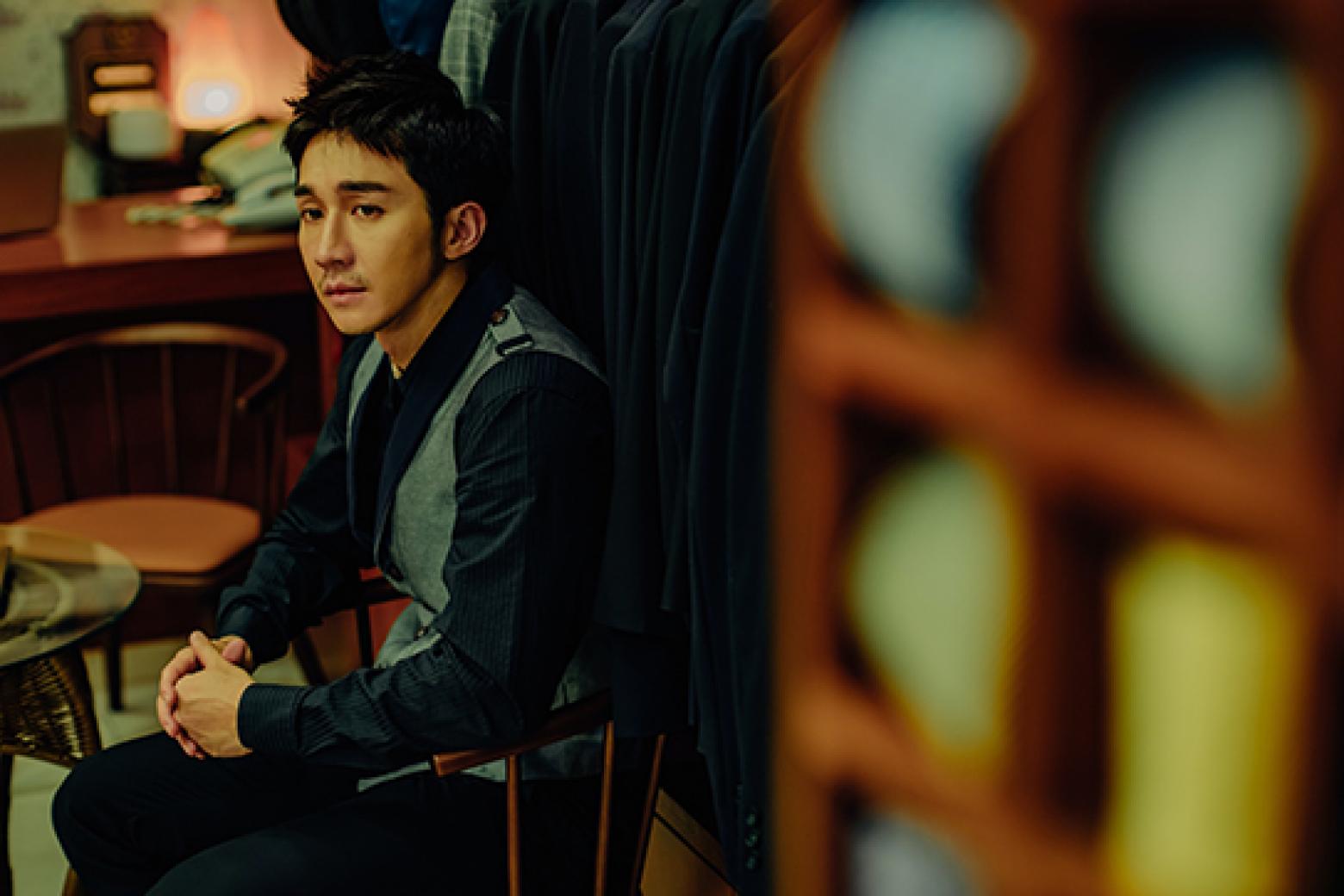 Max Liu believes that all is entitled to love or to be loved (Image/GagaOOLala)
GagaOOLala's 2021 original project Queer Up The Volume's latest, one and only sexually explicit short BL film Light is available online worldwide as of August 13, 2021
Light tells a story of a man named Light (Jed Chung), who was sexually abused by his stepfather as a kid and grew up in an environment without love. After his mom passed away, he had no choice but to run away from home and start making a living by working as a male prostitute. One night, Light gets brutally beaten up by one of his new clients. Dragging his injured body and scared heart, he meets Shuo (Max Liu), a clerk at a suit shop and an undercover cop, who brings him some desperately-needed warmth.
The eponymous song, Light, is now available on all major music streaming platforms in Taiwan.
Listen to 👉 Light