Who doesn't enjoy summer trips? During this season, Thailand becomes one of the biggest gay tourist destinations in the world. Thousands flock from every country to Bangkok, where many gay clubs and bars are located. There, they can meet some of the most gorgeous and hunky boys on Earth: sexy abs, and sweaty wet bodies can easily turn you on, right? If you still haven't had a chance to go to Bangkok, that's okay. We have heard your prayers, and we have decided to introduce you 7 Thailand-based movies starring super-hot guys, which will give you an unforgettable warm wet fun by just watching them.
Remember that you can find some of these Thai films and more on GagaOOLala.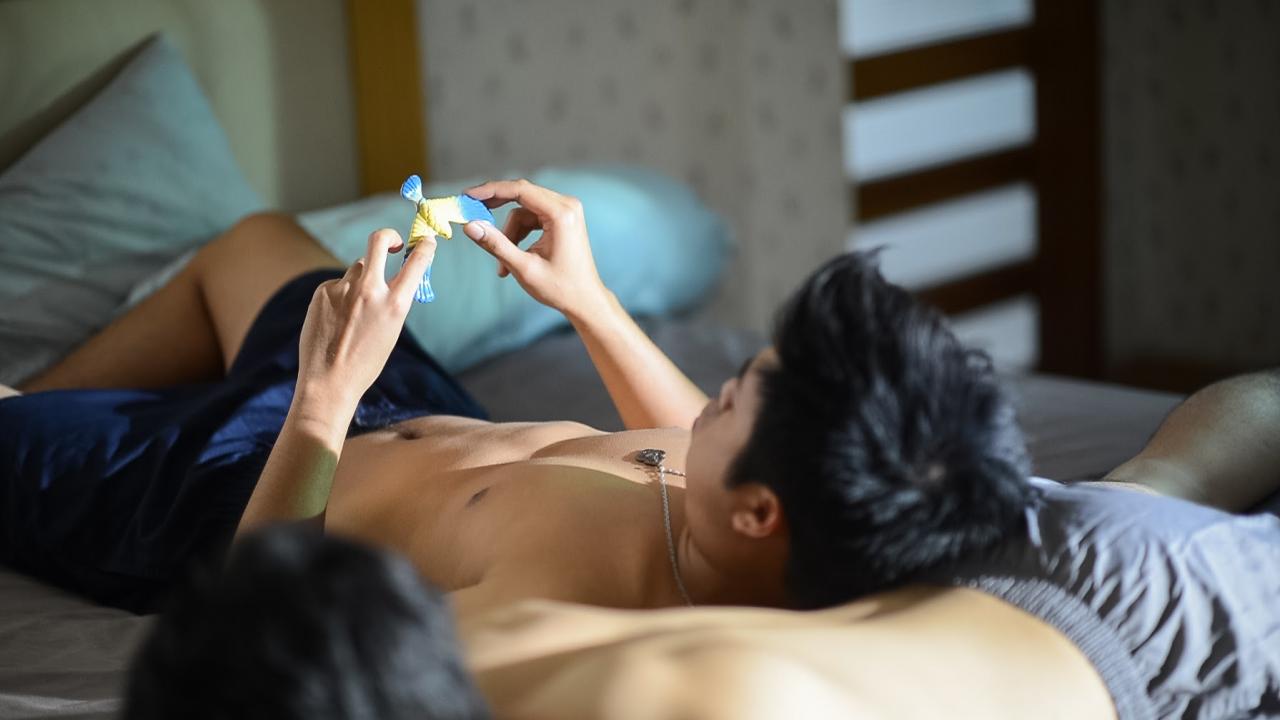 "Money is power, and success is for sale."
In Thailand, a grown-up man has to submit his candidacy to the military draft lottery. For this young and handsome boy, Ek, serving in the army is a terrifying idea since he has a younger brother needs to tend to. Plus, Ek is the only one who can support his family. When trying to overcome the many obstacles life presents him with, he gets dragged into a spiral of horrible decisions. His younger brother, however, learns a valuable lesson from these events, and now he knows that: "Every life seems to be fair, yet essentially, it is not." Even though this movie features some gorgeous Thai boys, the heartwarming interaction between Ek and his brother is, without a doubt, its emotional core.
2. Bangkok Love Story (2007)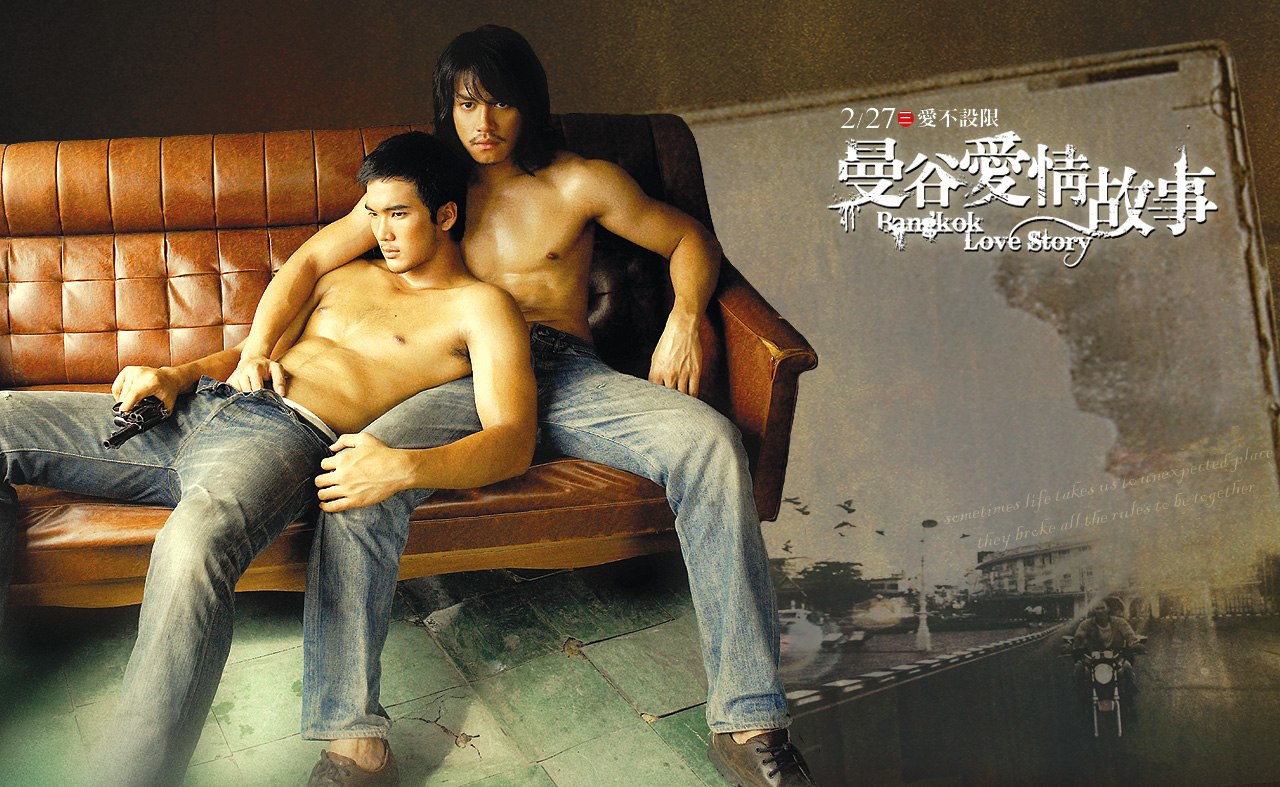 Source: Blogger
"If love can beat loneliness, why will someone choose to refuse it?"
When the wild and ice-blooded professional killer Maek meets the handsome and righteous cop Iht, how can they start this forbidden relationship? In order to avoid being caught, these 2 hunks flee from home together. During their journey, both of become more and more attracted to each other and their sturdy bodies. Their eyes fill with desire, sending the message that they are longing for love and… something else. These 2 guys are from the completely different worlds, will their spark really last?
3. Love of Siam (2007)

Source: Alchetron
"If it weren't for Ton1y+ukNmLMEvwP3a*IYpg1BCAB9+mKKZxsmjrnlIC_8O%b6dD7!g, this song wouldn't exist."
Mew and Tong are more than neighbors, they grew up together as close friends. Unfortunately, one day, Tong has no choice but to leave the neighborhood due to his father's problems with alcohol and the disappearance of his sister. Years later, they accidently run into each other and Mew turns his own feelings into a song that he sings to Tong. Two young and innocent boys sit in the backyard side by side, and then give each other a gentle kiss. The scene transforms the impulse of teenage love and passion into a purely touching moment.
"Have you heard about people being hidden by spirits?"
Is this a dream or real life? Tam is a boy that suffered domestic violence. He is vulnerable and hopeless. The only way to let his bad emotions out is to search online for some comfort. He meets a net friend called Phum. Yet Phum's abnormal personality gradually affects Tam, and slowly lures him into another abusive relationship. The chemistry and desire between these two young boys become more and more intoxicating. They go for a swim, feel each other's touch and make out by the pool. The whole scene is contained within a weird and sexual atmosphere. Thai director Anucha Boonyawatana uses an unusual ghostly way to shoot, and delivers a shocking same-sex love story that is worth to remember.
5. Present Perfect: Thai Film (2017)
"When you try something in a different new way, it can be much better than you expect."
Present Perfect: Thai Film is a beautiful, soft and incredibly romantic gay love story. Two cute Thais boys, Toey and Oat, meet in Japan by accident, and fate does the rest. During this trip, Toey slowly lets his guard down, opens his mind, and tells Oat about his true self. Moreover, one night, both of them get drunk and have sex together. Later on, Toey hears the news that Oat is about to get married. Their relationship becomes a complex puzzle that ends up breaking Toey's heart. Though these two boys are from the same country, yet their lives are totally different. Is there a happy ending waiting in the near future for them? Watch it and find out.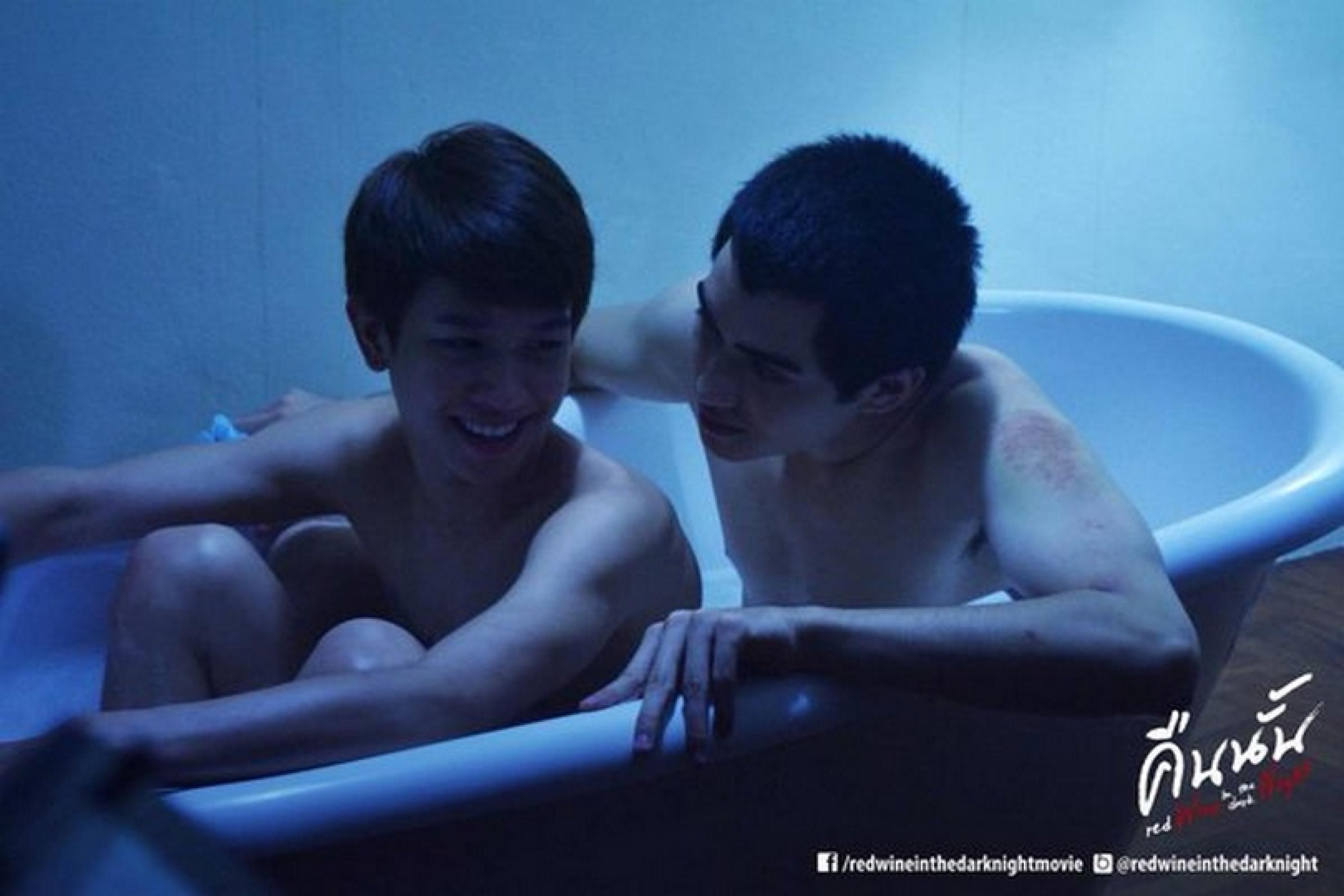 "As long as you are happy, I will do anything."
Twilight now lands in Thailand! A boy called Wine is treated as some kind of sex toy by his classmate. What's worse, he is lured into going to an abandoned building and then left behind. When Wine is completely alone, he accidently meets a vampire suffering from memory loss. Wine seduced by the vampire is willing to bait other young boys for the vampire to feed in order to extend his life.
"Don't be afraid to open the door because sometimeopP([email protected]%W-k%M)aB41g%feVdDoCzMw9*syiRZK8zWX8es love is knocking!"
A hilarious romantic-erotic comedy. A forbidden affair between two sex-crazed neighbors: Kai, an innocent newcomer to the building who is constantly receiving (un)wanted attention, and Pete, another innocent looking boy who, believe me, ends up being not so innocent at all. This crazy comedy was so popular that a sequel was made to years later. The plot this time? A fortuneteller advises Kao not to have sex for 30 days, will he be able to resist all the temptations in front of him?