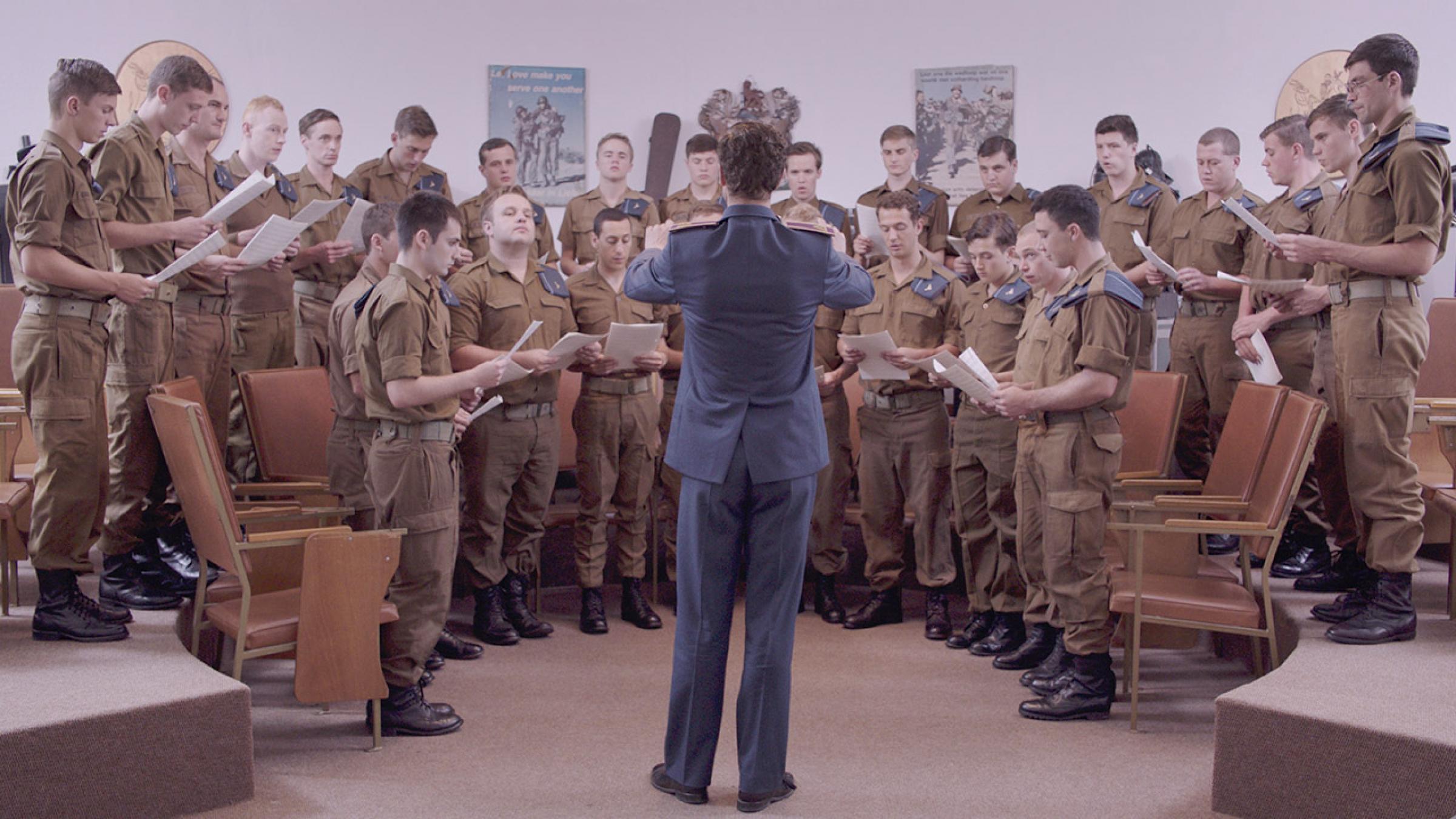 Canary/still
(Image/GagaOOLala)
One of the reasons why military gay films are irresistible to people is that the audience, gay or not, can relate to the struggles of the protagonists. On GagaOOLala, we have specifically hand-picked 5 military gay movies for you, transporting you to oppressive contexts where the most beautiful love stories blossom with these gorgeous characters. 
Winter, 2013, Yong-Joon and Jae-Sung are North Korean soldiers. They are having sex at an outpost near the DMZ line. A senior soldier catches them in the act. Yong-Joon decides to flee to South Korea, leaving Jae-Sung behind. 
Two years later in South Korea, Yong-Joon dates Tae-Kyu, but he misses his country of North Korea. One day, Jae-Sung flees to South Korea. Yong-Joon is conflicted between his former boyfriend Jae-Sung and his current boyfriend Tae-Kyu.
---
★ 7.9 IMDb score, Rotten Tomatoes 100% score! ★
★ "This surprisingly fun musical examines the effects of nationalism on a tender soul, and the bond of brotherhood among misfits."- Jude Dry, IndieWire​ ★
When Johan Niemand gets called up for military service at the age of 18 in South Africa in 1985, he is auditioned and accepted for the SADF Choir called the "Canaries". Against a country where law and religion oppress individuality, Johan and the Canaries are to survive military training and go on a nationwide tour. During the tour, Johan falls in love with a fellow choir mate Wolfgang. As Johan starts questioning his religion, patriotism, and sexuality, his emerging creativity and passion for music leads to direct conflicts with his commanding officers.
---
★ "An earnest experiment in don't-ask-don't-tell drama as indebted to shirtlessness as to iambic pentameter."-Jeannette Catsoulis, New York Times ★​
When eight cadets are left behind at an isolated military high school, the greatest romantic drama ever written seeps out of the classroom and permeates their lives. Incorporating the original text of 'Romeo and Juliet, and lip-synced Indie rock music, Private Romeo takes us to a mysterious and tender place that only Shakespeare could have inspired.
---
While his parents slave away in an animal food factory in the Guro district of Seoul (once the cradle of the Korean economic wonder), Shon Sun, a half-blood, starts his military service in the army. There, Sun does not far much better – he is raped in his sleep by a superior and finds out he has been infected with HIV. Desperate, he takes revenge, kills the officer and flees the army. In Seoul, it becomes apparent that his father has disappeared. Sun goes looking for him and finds him in his birthplace, on a polluted tropical beach… Inspired by Robert Bresson and Apichatpong Weerasethakul, this is a pitch-black and pessimistic social fairytale with a cathartic experimental ending.
---
New to BDSM, young military officer Lee Jun-Zhong meets DT, master of human dogs. One late night in the military camp, Jun-Zhong can hardly resist the yearning to be dominated and sneaks into the toilet to call DT. Given a task to prove his loyalty to the master, can Jun-zhong honestly face the inner desires by overcoming his doubts and fear?