Threesomes are a common sexual fantasy, and these five hot gay films are here to teach you the basics... and then some. In these films, you will find two daddies going at it with a twink, a study in pre-threesome anxiety issues, people that threesome every day of the week, and the private life of a gay porn star. Watch them and finally decide if you are the ready for a menage a trois!
---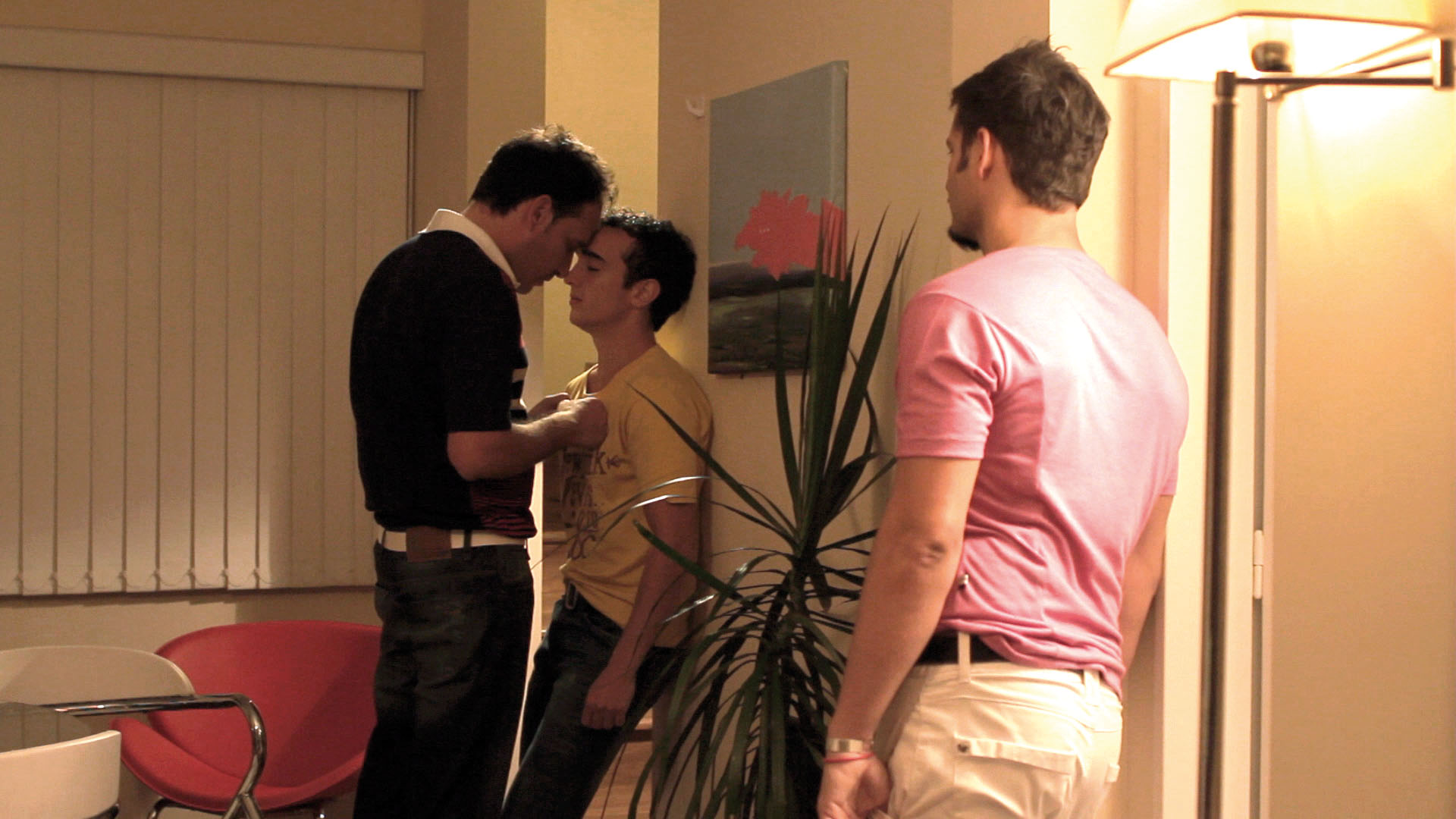 After meeting in a chat room, Fede arrives at a downtown building to have an intimate encounter with a gay couple older than him. As the night unfolds, Fede has an intense and telling experience. The next morning finds him different, as if suddenly he had found a new possible way to love. (Available on GagaOOLala except in the US, Canada, UK, Ireland, Germany, Poland, New Zealand and Argentina)
---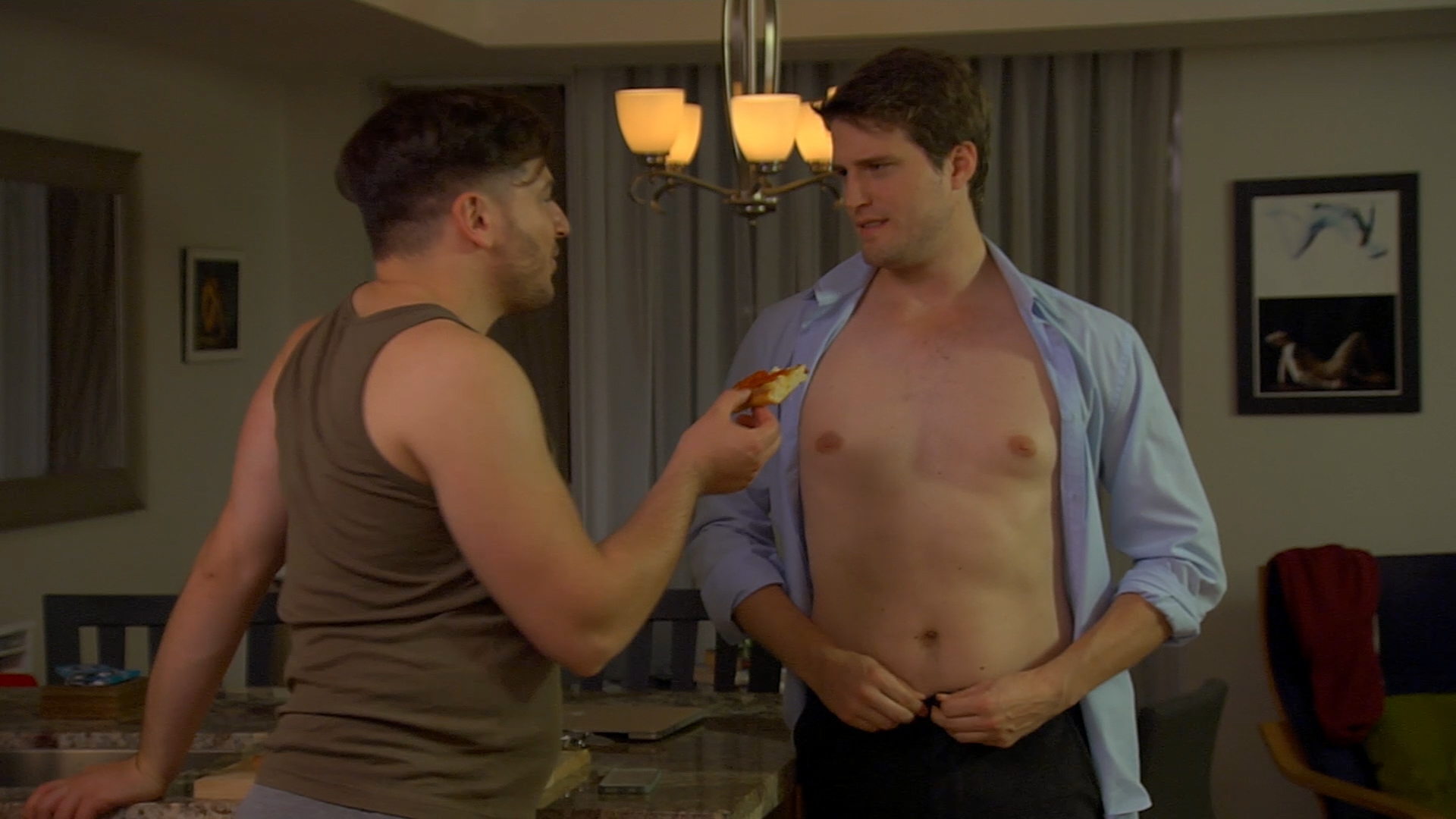 As a young couple prepares for their first threesome together, the more conservative half of the pair suffers an anxiety attack and wants to cancel. Trouble is, it's 20 minutes until the "guest" is set to arrive at their apartment.
---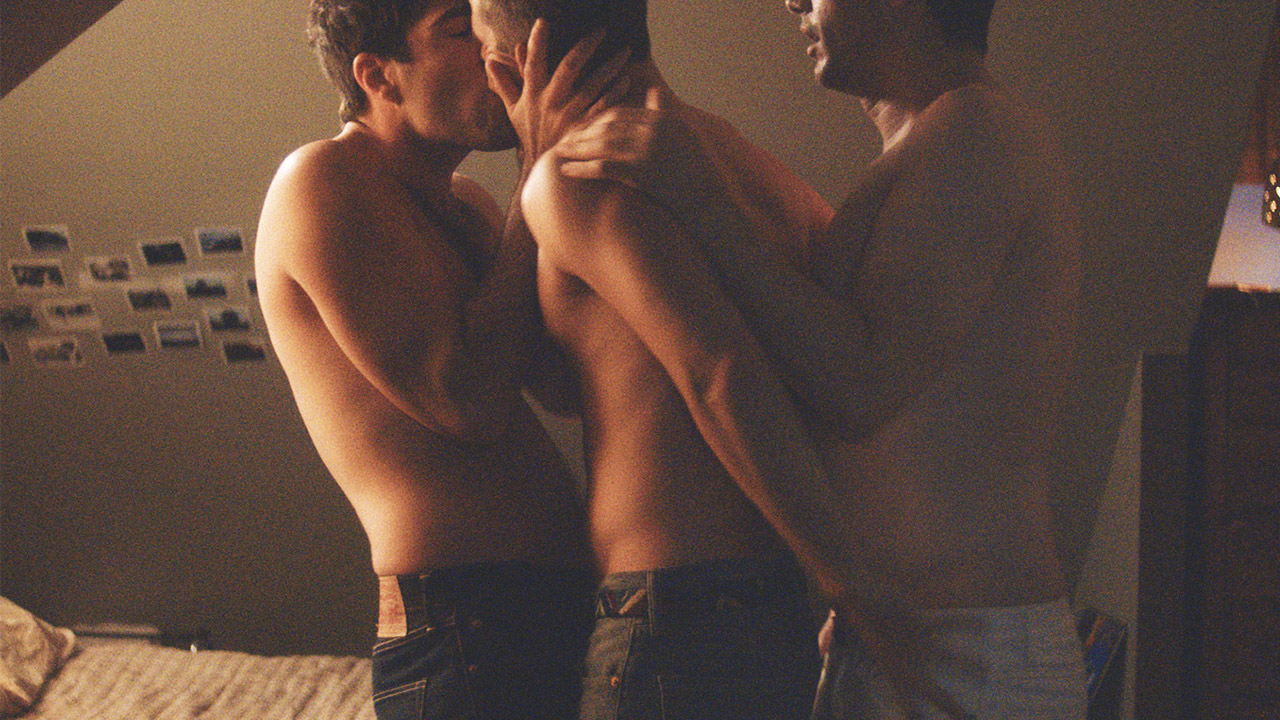 I Am Michael is the incredible true-life story of Michael Glatze, a high profile gay youth activist who created a national controversy when he claimed to no longer be gay and became a straight Christian pastor. James Franco stars in the title role with a hot threesome sex scene. 
---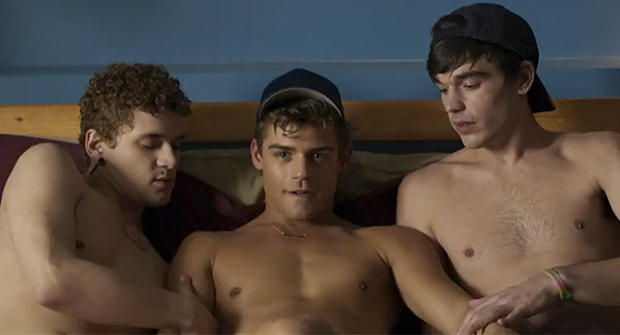 King Cobra (USA)
This ripped-from-the-headlines drama covers the early rise of gay porn headliner Sean Paul Lockhart (a.k.a. Brent Corrigan) before his falling out with the producer who made him famous. (Available on Netflix)
---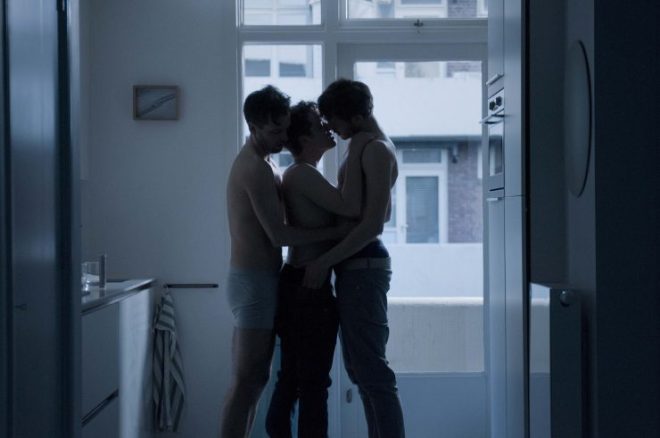 Cas (Netherlands)
The seven-year relationship between Pepijn and Sjors is put in jeopardy when they invite Cas, a young and sexy student, to sleep on their couch until he finds a place of his own. As Pepijn and Sjors both fall head over heels in love with Cas' laconic charms, they are forced to reconsider all of their shared future plans.
---
Extra point!

The last episode of the anthology series Unlocked follows Ryan and Quinn, a gay couple living in an open relationship with Pancho who is suddenly confronted by a reality during the pandemic: that they are all unhappy with the set-up. The 'threesome' tries to reconcile their feelings for each other. What ensues conveys the intricacies of the men's complicated relationship abound with love, pain, secrets and lies.