The two shorts Suddenly, Last Summer & Going South are both part of the "One Night and Two Days" trilogy; like the 2012 White Night, these are stories of just two characters, exploring the desire of gay men and unrequited love.
Suddenly, Last Summer follows high schooler Sang-Woo who, on a weekend, stalks the teacher he loves and blackmails him with a photo he took of him at a gay bar. The two go on a ferry ride and enjoy the sunny weather. The initially reluctant teacher starts to grow fond of Sang-Woo face. Fearful of crossing moral redlines, however, the teacher scares Sang-Woo off with mean words. After the two part away, the teacher finds Sang-Woo at his home yet again, insisting to hear the teacher admit that he has feelings for him.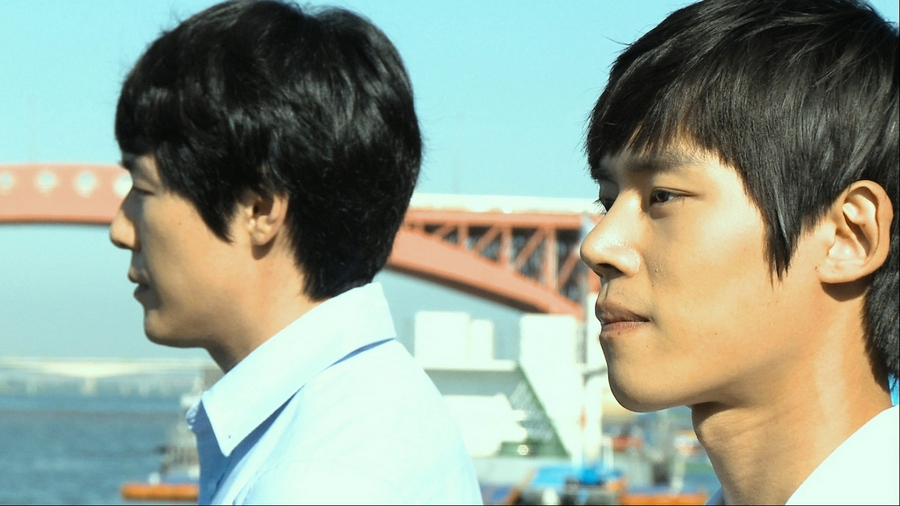 Suddenly, Last Summer (Image from GagaOOLala)
Going South is the story of Gi-Tae, a soldier who seeks out his army boyfriend who has completed the military service. But the boyfriend does not want to continue the relationship. On their way back to the base, Gi-Tae presents his boyfriend with a cup of coffee spiked with sleeping pills and drives away from the base. When they arrive at a river down south, the boyfriend wakes up and scolds him, demands him to hand over the keys, and reveals his homophobia. Gi-Tae confronts him with their past, and seeks some final tenderness with him. Irresistibly, the two make out in the car in the woods. Gi-Tae takes advantage and photographs his boyfriend's climaxing, but a quarrel then breaks out and the two find themselves struggling with pain.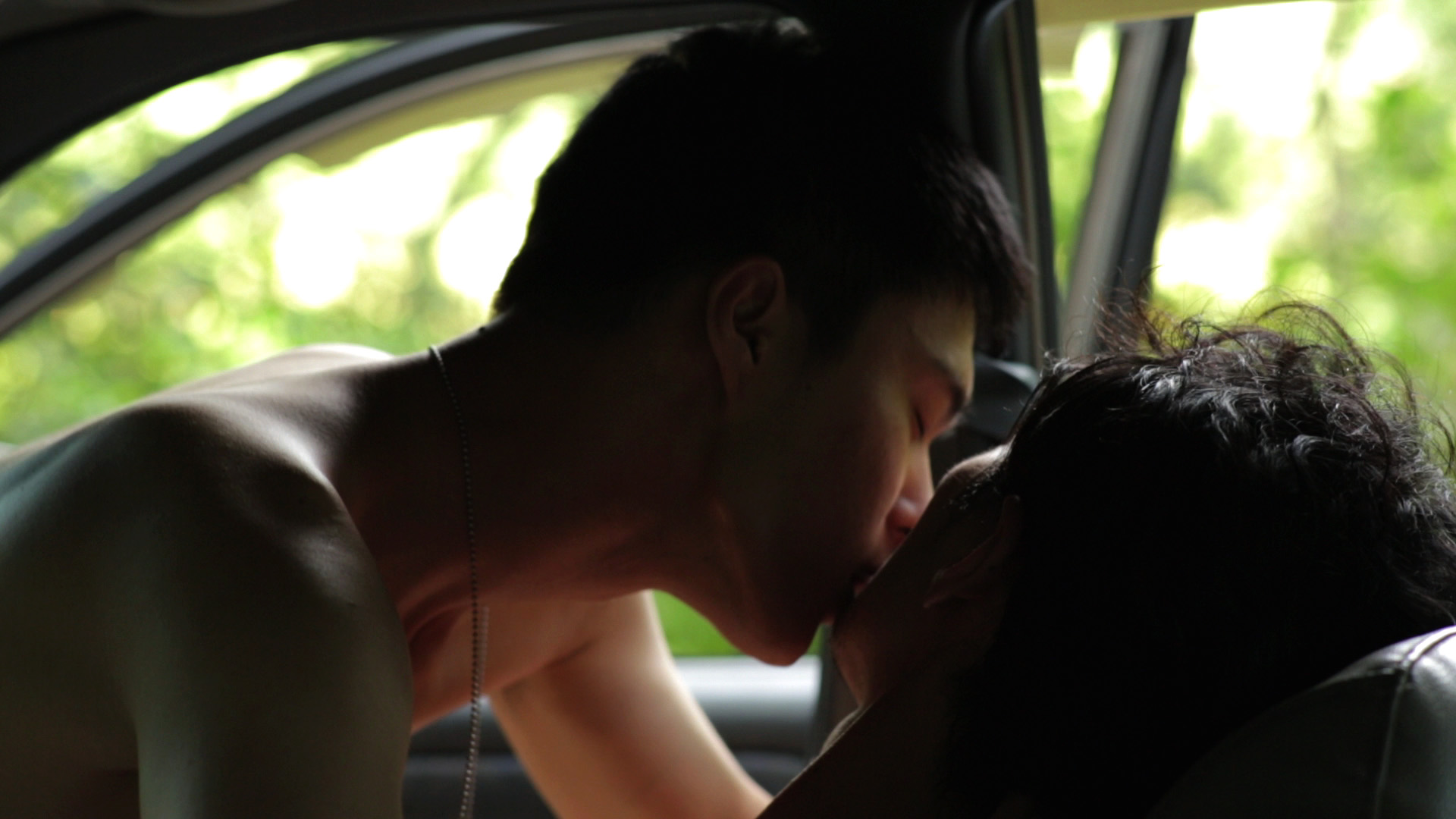 Going South (Image from GagaOOLala) 
Leesong Hee-il showed in these two shorts, yet again, what it is like to find yourself in a maze of loneliness and desire. The student-teacher relationship in Suddenly, Last Summer and the military romance in Going South are no revolutionary, but the homophobic desperation of the closeted characters still strike a chord in our minds. 
Watch the complete "One Night and Two Days" trilogy on GagaOOLala.
By George Bond