Editor: Director Tsai Ming-liang's classic works Rebels of the Neon God, Vive L'Amour, and The River are on GagaOOLala. We invited film critic Das Kino (波昂刺刺) to write an article introducing to the audience the politics of the above-mentioned works.
Preface: Gay film (or not?)
I have to say in the first place that writing this article is a bit antithetical.
Director Tsai Ming-liang does not like his film to be labeled as gay films. As an ardent researcher of queer cinema, however, I queer-read every movie.  Writing an article on a gay platform feels like a betrayal to the will of the director. But I don't care anymore. This is for you. Whether this is a fair introduction depends on you. 
Tsai Ming-liang said in an interview that he was not afraid to admit that there were homosexual elements in his films. What concerned him, however, was that whether the elements in his film would be taken as a selling point or merely playing to the gallery.  He once said that "it is not my intention if the audience watches this movie simply because it is a gay film."
The question of homosexuality also haunted the director in real life. In interviews and media reports, interviewers and reporters were always trying to pry into the relationship between Tsai Ming-liang and Lee Kang-sheng. The labeling nature of Taiwanese media thought that Lee Kang-sheng, who had been collaborating with a "gay" director for a very long time, must be gay as well. It is as if there were neither friendship nor "kinship" between homosexuals and heterosexuals. Both of them had been troubled by this question for over a decade, clarifying it numerous times on the media. And finally, everyone's interest in the topic began to fade.
Being asked for more than a decade, Tsai Ming-liang did not officially come out until the midnight two days prior to the 2018 Gay Referendum. At the end of the Golden Horse Film Festival closing film Your Face, Tsai Ming-liang first confessed to the world the story of his first love. He said sheepishly that "perhaps he [Tsai's first love] is not gay. Nevertheless, I still wish him a peaceful life." Tsai Ming-liang hoped that the confession would have an impact on the referendum.  
Unfortunately, the results of the referendum were as imperfect as first love.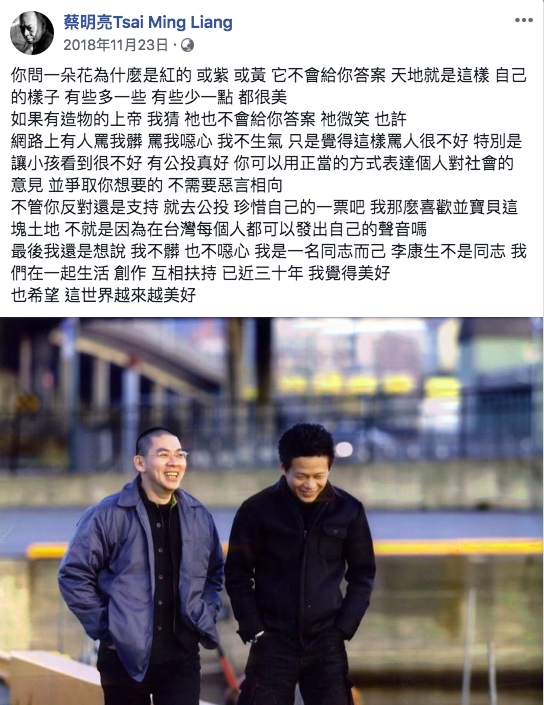 (Source: Tsai Ming-liang's Facebook)
Gay Trilogy: From Ambiguity to Eroticism
Back to the three films chosen by GagaOOLala: Rebels of the Neon God, Vive L'Amour, and The River. The three feature films prove that director Tsai has always been exploring homoeroticism very carefully and understandingly.
Even there is no homoeroticism nor coming out in Rebels of the Neon God, Hsiao-Kang's gaze on Ah-Tze, for me, seems slightly and vaguely erotic. It is as if the straight guy would never fall in love with the gay guy; consequently, the gay guy was infuriated and he sprayed "AIDS" on the straight guy's motorbike. On the other hand, it is a possibility that the act was driven by the fear or denial of his latent homosexuality.

Hsiao-Kang gazing Ah-Tze in Rebels of the Neon God.
(Source: GagaOOLala)

Trailer of Rebels of the Neon God
(Source: Film at Lincoln Center)
It is even more evident that Tsai Ming-liang was consciously putting gay characters in Vive L'Amour. In the film, Tsai arranged Chen Chao-jung to be a desirable object for Lee Kang-sheng, making Lee turn somersaults in the one-piece dress he bought from Chen. Although transvestism does not necessarily link to homosexuality, Tsai Ming-liang did loosen the gender and sexual stereotypes present in Taiwan back then. Lee Kang-sheng helping Chen Chao-jung did laundry, enjoying hot pot together, etc. were evidence of the "more than friends" that Lee Kang-sheng had been craving for. Tsai Ming-liang admitted that he made the character homosexual on purpose.

Trailer of Vive L'Amour
(Source: AsianCrush)
The River is the explosion of homoeroticism. Tsai Ming-liang not only showed the audience the place where gay people in Taiwan cruised (sauna), but also attempted to dismantle morality by making the father and the son caressed each other in the dark chambre. Tsai Ming-liang made a rupture in the history of Taiwan cinema, where the performance of affection had always been heterosexual. More crucially, he used different camera shot types and lighting to make manifest the beauty of male skin. Tsai Ming-liang attempted to film the "beauty of male homoeroticism" and to make the audience completely immersed in it. 

Trailer of The River
(Source: ciwciwdotcom)
Criticism from Gay Communities
Even though Tsai Ming-liang produced brilliant works in the early days of the gay movements in Taiwan, there were activists holding an attitude rather hostile to him. Edward Lam, the organizer of the Hong Kong Lesbian & Gay Film Festival, questioned that "is it really necessary to depict homosexuality as such? or is it just another attempt to become famous?" He accused Tsai Ming-liang of putting the gay people in dark saunas and dirty public toilets rather than showing their bright side. Upon hearing the accusation, Tsai Ming-liang criticized the Golden Horse Film Festival for introducing the gay-themed film series organized by Edward Lam, saying that "turning it into a trend or a taste, as for me, is a bit like playing to the gallery."
Moreover, Tsai Ming-liang's denial of his works being gay films had also infuriated gay activists. But there were other voices, too. For example, Chang Hsiao-hung (張小虹), distinguished professor of Foreign Languages and Literature at National Taiwan University, wrote an article called "A Queer Family Romance: The Mise-en-scène of Desire in The River" (怪胎家庭羅曼史:《河流》中的慾望場景) as a queer approach to The River.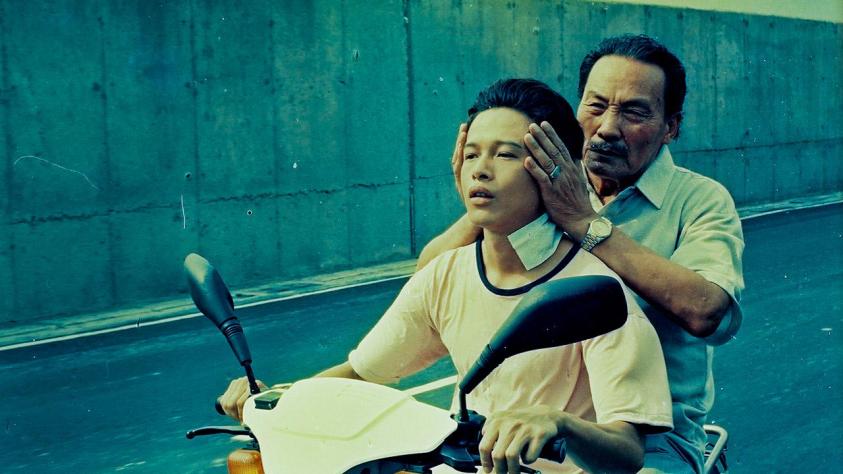 The father-son incest in The River had been criticized by a number of gay activists.
(Source: GagaOOLala)
Conclusion
Considering Tsai Ming-liang's works mere "gay films" would be an understanding too limited. A lot of discussions about his works are from perspectives rather diverse and unique, such as "a cinema of slowness" (緩慢電影) and "transart cinema" (影像藝術).
As for me, however, the solitude and the father-son relationship can be identified with/as homosexuality.  Although the director refuses to be labeled, it remains a question whether his movies are gay or not. After all, it is why watching movies is fun, isn't it?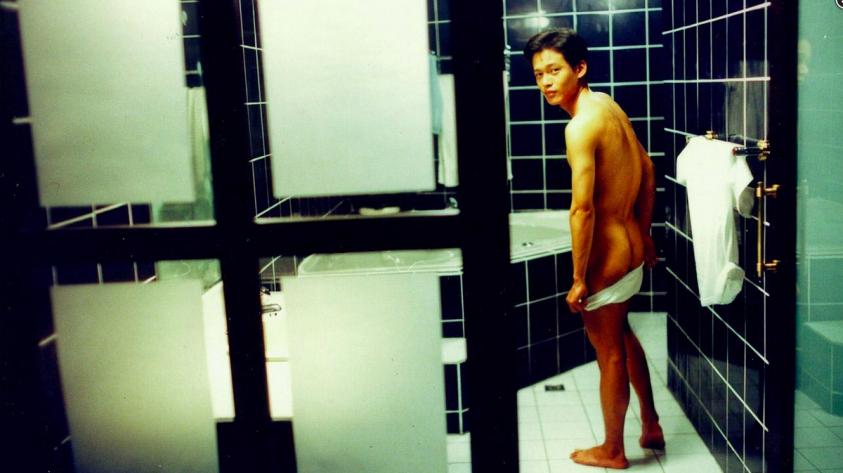 Movie still from Vive L'Amour.
(Source: GagaOOLala)