Break (2019) is Korean director Lee Yu-hwan's first feature. The film follows a high school boy who accidentally steppes into his biker classmate's world as he tries to film them. During the school years, he ends up falling for the bikers' leader.
Loner high-school student Siwoo is one day caught secret-recording his biker classmates, who decide to let him go. The next day, the police shows up at school to see if they have been up to any trouble. Siwoo's serves as evidence that helps them, which in turn earns him Ha-joon's trust. Ha-joon then offers Siwoo to join them. 
Siwoo starts to learn how to ride motorbikes and how to smoke cigarettes like Ha-joon does. As they get closer, the two learn that they are come from similar backgrounds. We learn that Siwoo is insecure due to being abandoned by his mother when he was young. He trusts no one and keeps things to himself. But Ha-joon's appearance sheds a new light on him, showing Siwoo that it is possible to build relationships with others; the two boys then start to bond.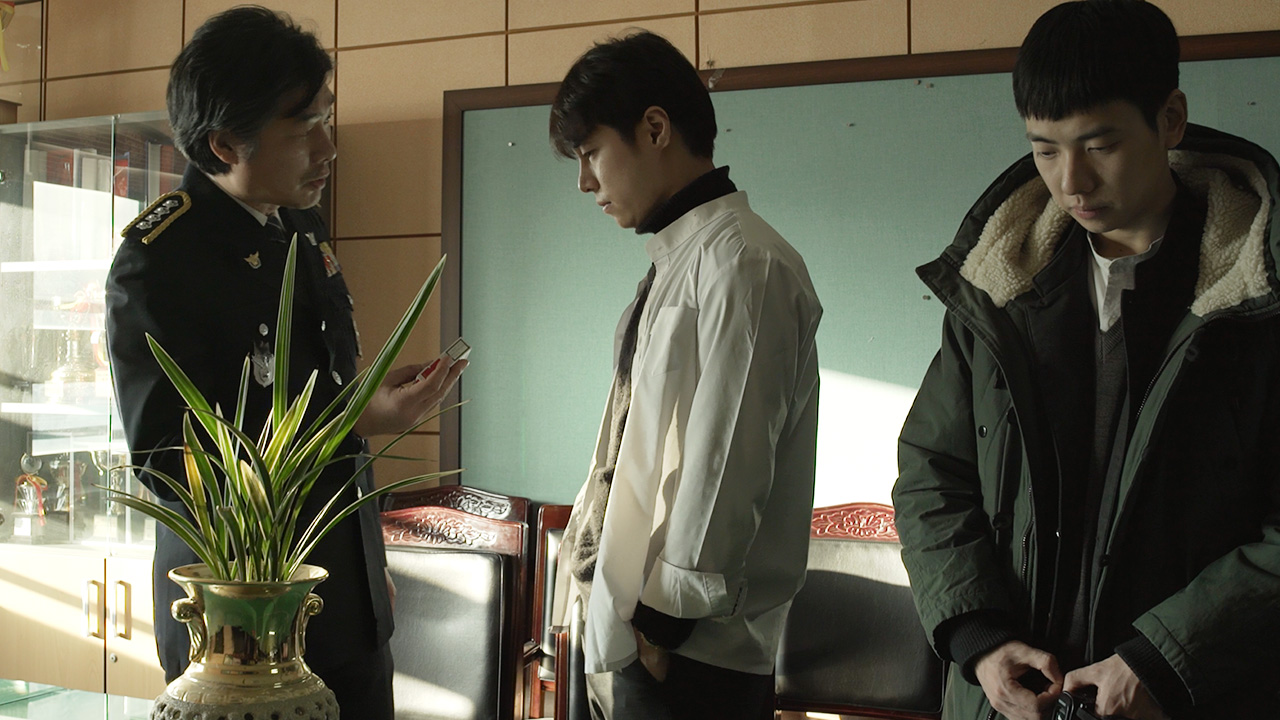 Siwoo, in fact, had followed the bikers because he has a crush on Ha-joon, and learning to ride is but an excuse to get closer to him. However, because of this new-formed bond, the other bikers start to cause trouble for him, and when the pictures from his camera are leaked, he finally breaks down. But what comes out along with his anger is his secret crush for Ha-joon, which he can hide no more.
Break sensitively depicts the life of a young boy who is lost in a world where he finds no belonging; a world of patriarchy, where coming out is not an option, and is left doomed to wander endlessly in a bleak life that sees no tomorrow. When Siwoo, forlorn and bullied since he could remember, feels once again abandoned by Ha-joon, his long over-due resentment is then vented in the most extreme of ways, which echoes a verse of sorrowful youth that was just never meant to be.