By George Po Chun Huang
Both Aliens and Stephen King's It were released in 1986. It is also the year the story of Cola de Mono (2018) is set in. Based on the director Alberto Fuguet's formative years, the film the pop culture of the time as its main stylistic references.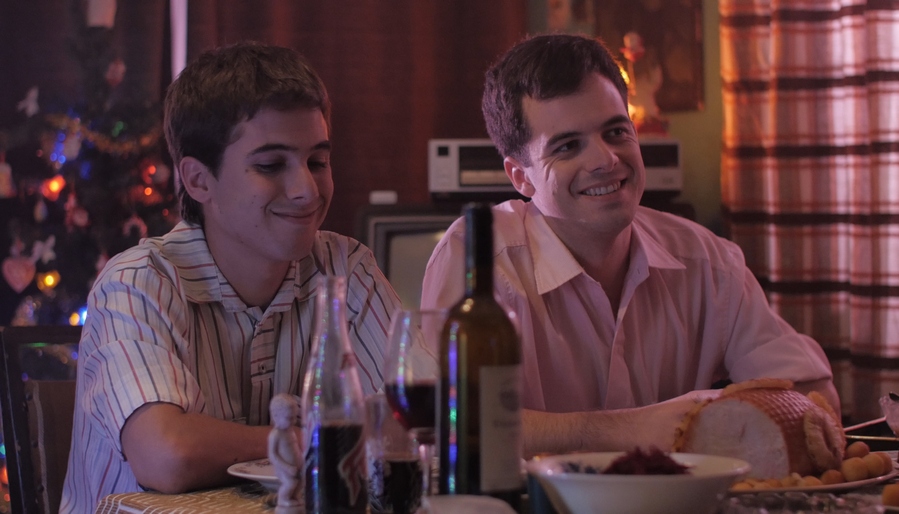 Still from Cola de Mono / Source: GagaOOLala
The films kicks off with a teenager, Borja (Cristóbal Rodríguez Costabal), reading a Stephen King's novel on his bed. It is Christmas Eve, the middle of the summer in Chile. Borja is going to spend the night with his mom (Carmina Riego) and brother Vicente (Santiago Rodríguez Costabal), a night that will change everything forever.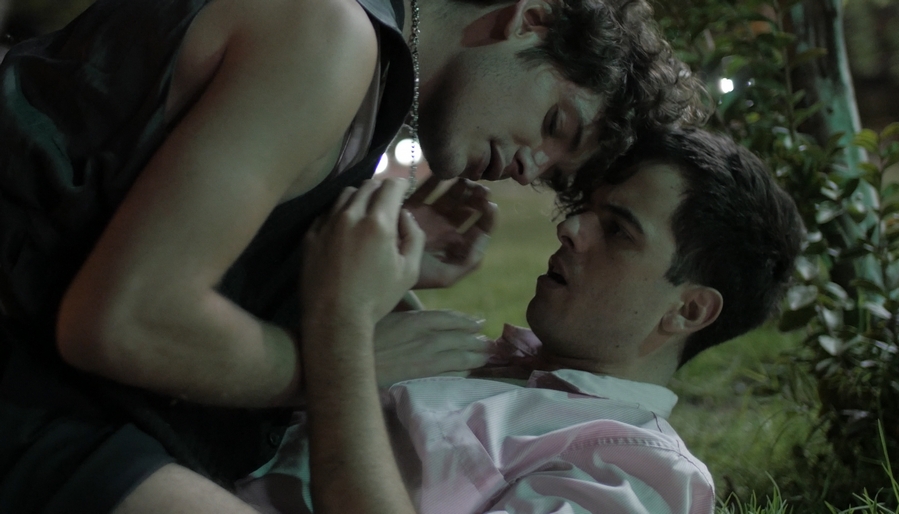 Still from Cola de Mono / Source: GagaOOLala
After an awkward conversation with his mom and with Borja at dinner, Vicente says that he is going to go out and meet his friend. However, what he really is doing is to look for a stranger in the park to have sex with. Unfortunately, Vicente is attacked and robbed by the man. Borja, on the other hand, is having cola de mono, a traditional Chilean Christmas drink, at home. Bored and having nothing to do, he sneaks into Vicente's room, where he discovers tons of gay books and magazines. His desire, young and wild as his body, is aroused. After returning home, Vicente is triggered when he sees his brother watching his gay magazines. And Borja has just decides to come out to Vicente, whose sexuality has been discovered.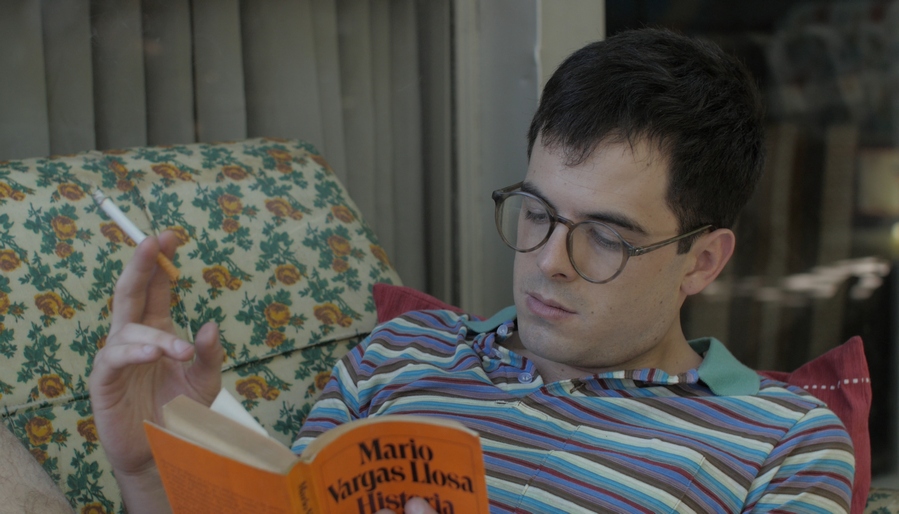 Still from Cola de Mono / Source: GagaOOLala
A quote from Stephen King at the beginning of the film points out the plot development: "We are the people to whom we lie most." The first time Vicente appears on screen he is reading Mario Vargas Llosa's Historia de Mayta(Real Life of Alejandro Mayta, 1984), a famous piece of work from the Chilean author who receives the Nobel Prize for Literature. This deploys two storylines in the film, vacillating between the real and the fiction. Vicente mentions that Christmas is when Aliens is released in Chile. It is worth noticing that in the film title, Aliens, there is more than one alien, which implicates that both of them are aliens.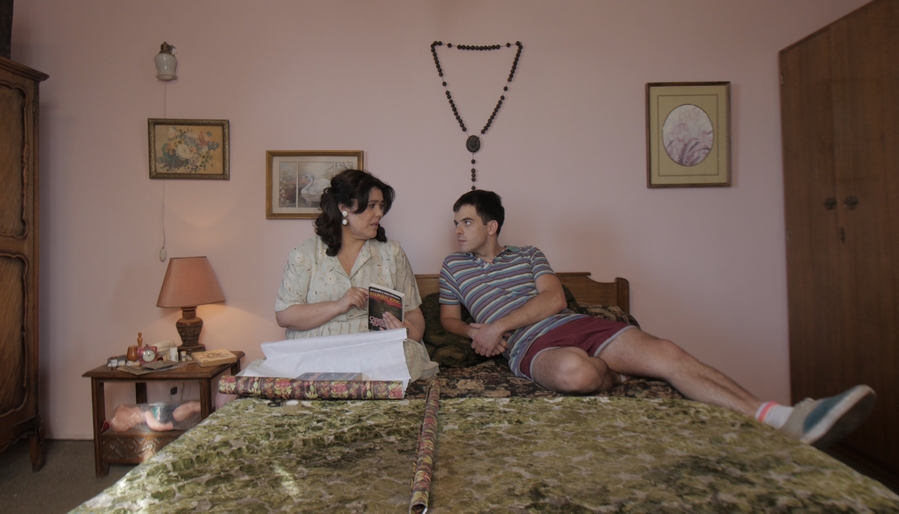 Still from Cola de Mono / Source: GagaOOLala
Borja's homosexuality has never been a secret. The fact that he wears his tank top inside-out, or that his mom says that a boy like him will never be happy, shows that he is different. After discovering that Vicente is gay as well, Borja (perhaps) realizes that he is not the only alien of this household, and becomes excited about having company. Borja complains to Vicente that their mom does not understand the Stephen King's books he like. She is really into the old, comedic, Chilean film The Big Chamorro Circus (1955), her husband's favorite, indicating a a nostalgic sentiment for an idealized past. Unfortunately, in the end, the wonderful and the fantastic are fake.

Still from Cola de Mono / Source: GagaOOLala

Still from Cola de Mono / Source: GagaOOLala
Fuguet uses dramatic lighting and uncanny tones--especially red and green, Christmas colors--to formulate his ideal horror genre film. Furthermore, it is obvious that Fuguet, being a homosexual, wants to pay homage to Brian De Palma's Carrie (1976), Dressed to Kill (1980), and William Friedkin's Cruising (1980), with this autobiographical coming-of-age story.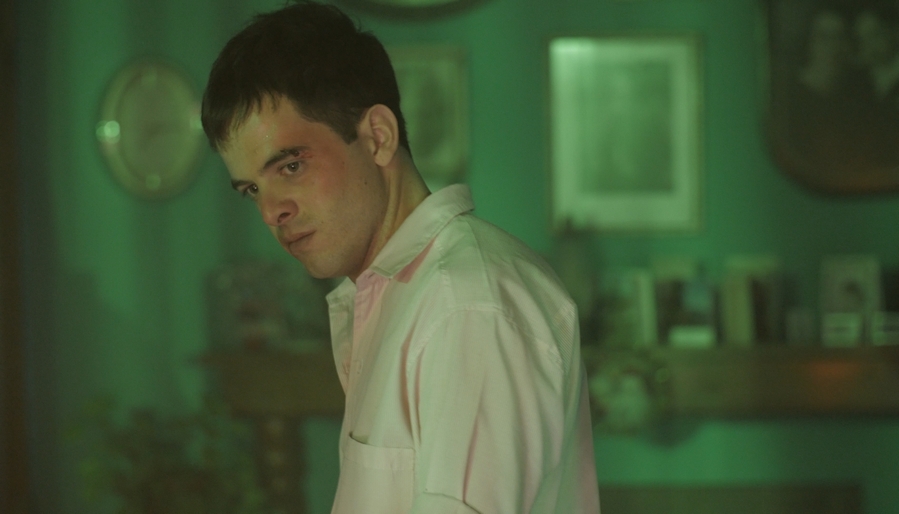 Still from Cola de Mono / Source: GagaOOLala
The popular 1980 song "Creo que voy a morir" ("I Think I Will Die") by Chilean band Upa!,  builds an 80's atmosphere and unveils the characters's helpless, pessimistic sense towards life. When the title appears on the screen like "Cola de Mono" (monkey's tail), Vicente's cruising (William Friedkin's Cruising) and wearing jockstraps. The term "cola" (tail, used in Chile as a derogatory term for homosexuals, insinuating that sex between men is like a tail in the monkey's ass), reveals that even the film title is homophobic. The term still disgusts many Chilean gay people, and this rejection is probably still deeply implanted in Fuguet and other gay people of his age.