BY GEORGE PO CHUN HUANG
After 13 years, director Simon Chung returned to the West and back to Hong Kong for his new feature. I Miss You When I See You (2018) starts with two friends meeting each other in Australia after several years apart. An unfinished love story once again rekindled.

(Source: GagaOOLala)
Jamie (Bryant Ji-Lok Mak, 麥子樂) decides to meet his school friend Kevin (Jun Li, 李駿碩) while he is in Australia. But Kevin is in a nursing home suffering from depression. After Jamie invits him to Hong Kong, Kevin travels back and starts teaching English at a tutoring center run by Jamie and his classmate. Before Kevin moved to Australia, Jamie had kissed him but was still afraid of his sexuality. Kevin thought that Jamie had already accepted the fact that he is gay but soon finds out that Jamie has a girlfriend.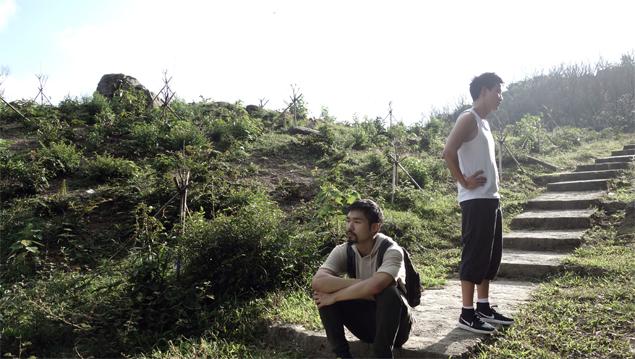 (Source: GagaOOLala)
Although the films follows the director's trend in his last three films of depecting homophobia in Hong Kong, there is an openly gay character this time. Jamie, however, still suffers from Hong Kong's conservationism, believing that he still needs to have a girlfriend and raise a family, just like everyone else. Kevin, on the other hand, is a thoroughly non-normative character—homosexual, depressed, unemployed and without a "normal" life.

(Source: GagaOOLala)
Kevin starts to get closer and closer to his students in the tutoring center, which makes Jamie scared of losing Kevin again. But he still cannot face his own feelings. Rather, he proposes to his girlfriend. But Kevin just wants to make up for the loss and emptiness caused by Jamie's unresponsiveness. After his students realize how much he loves Jamie, he surrenders to casual unprotected sex in order to numb down his feelings.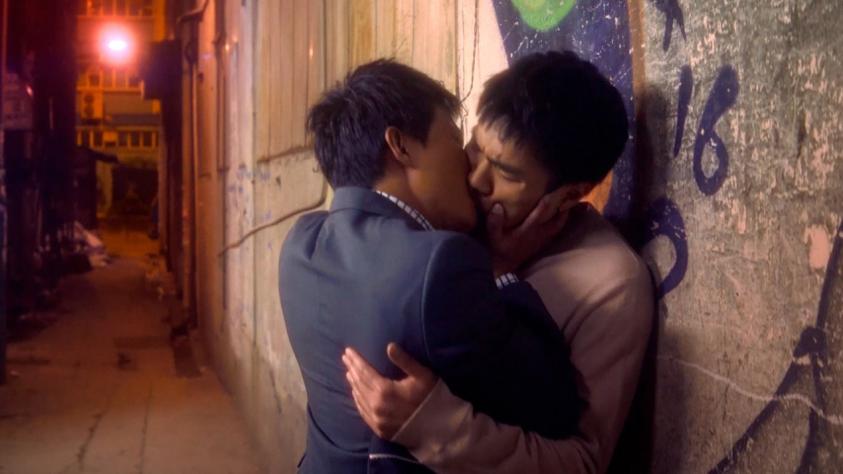 (Source: GagaOOLala)
Kevin finally speaks up during a class reunion and breaks the ice showing his appreciation for Jamie instead of complaining. But there are still a lot of obstacles ahead of them. It takes a lot of courage to put yourself in front of everyone to be judged. It is still a problem among the LGBT community in Hong Kong, and in the rest of Asia.