Indonesian film Lovely Man (2011) reveals the life of a transvestite sex worker in one of Asia's most homophobic places, Jakarta. A country girl looking for the father that left her and her mother when she was young starts searching for him. However, she finds a "sissy" wearing a sequin dress, rambling around. The film very carefully depicts the relationship between father and daughter; at first, they treat each other as strangers, and later, with sincerity. However, due to the conservative and homophobic atmosphere that permeates society, the film did not do so well in Indonesia. On the contrary, it was a success in several film festivals around Asia earning a Special Mention Award from Osaka Asian Film Festival and Best Actor, Best Director, People's Choice Award for Favorite Actor from Asian Film Awards.
Indonesia is the largest Islamic country in the world, where homosexuality is still a crime. Recently a poll showed that almost 93% Indonesians are against homosexuality, considering it unacceptable. Indonesian director Teddy Soeriaatmadja said that "nowadays, Islamic beliefs are making Indonesia more and more conservative. They think that it is dangerous to deal with issues such as sex and female characters. But I don't want to be restricted." In fact, Lovely Man is a work that challenges this conservative atmosphere.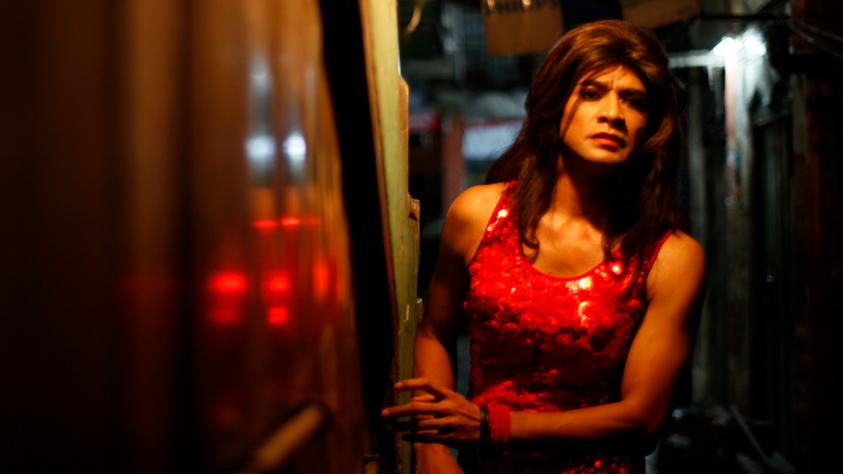 Transvestite sex worker Ipuy importuning on a footbridge.
Lovely Man is a story about a country girl named Cahaya, raised by a traditional Muslim family, who goes to Jakarta to look for her father. After asking a few locals, she realizes that her father is a transvestite sex worker whom people call "sissy." Her father usually wears a sequin dress and works near a bridge. The girl runs away because she is too scared to meet her father. Her father, Ipuy, has just finished a "job" in a car, he grabs Cahaya and asks who she is. Ipuy frightens Cahaya so much that she vomits and he later panics after realizing that Cahaya is his daughter that he abandoned long ago. Tonight, both of them have to make some compromises if they want to get to know each other once again.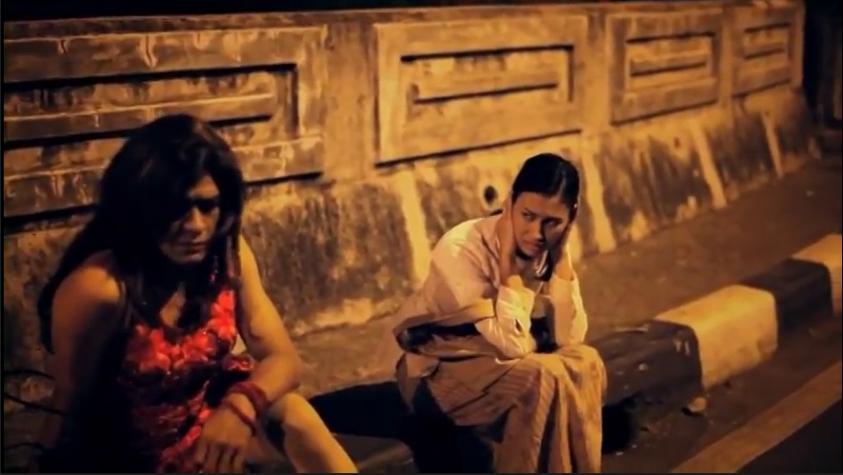 Young Muslim daughter scared by her father.
Teddy Soeriaatmadja is an Indonesian film director born in Japan. Recently, he has finished the film Trilogy of Humanity, which focuses on characters that are ignored in the conservative Indonesian society. The first one of the trilogy, Lovely Man, delicately portrays a bittersweet father-daughter story. Teddy says that the film has tackled various sensitive issues, and a lot of violent scenes were censored because they were "too real." He confessed that "I sent the film to the censorship board together with The Raid (2011), whose theme focuses on hyper-realistic violence. But The Raid did not have any problems." He realized that censorship was bit about laws but how the censorship values the film. "As a result, I don't release movies in Indonesia very often," concluded Teddy Soeriaatmadja.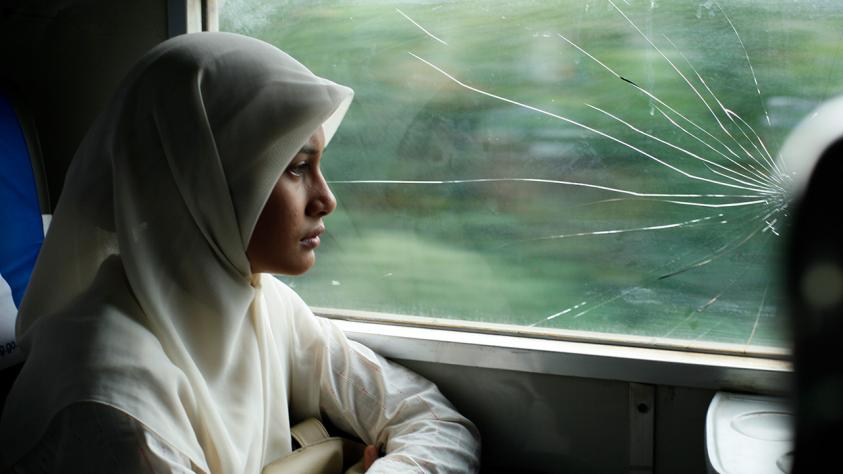 Muslim girl goes to Jakarta for her father.
After releasing it has received many awards and nominations, including Best Actor from Asian Film Awards, Special Mention Award from Osaka Asian Film Festival; the Busan International Film Festival and Palm Springs International Film Festival have also played the film. The Hollywood Reporter defined the script as "astute" and "sensitive." Los Angeles Times described it as a story of "love and forgiveness."