By 腐魯同影劇 (Fujoshi film review)
Always having a crush on someone and tired of the clichés in the typical love stories? Check out Marco Berger's works NOW. Director Marco Berger treats every crush very carefully in with a slow pace. The characters meet each other's glance, touch each other's body, and even the speech flow is electrifying, bending the straight, paying attention to the details, and looking under the rock.

(Source: Wolfe)
Bruno finds out that his ex-girlfriend is going out with someone else. Although they broke up, he still wants to take her back, hence Plan A. However, his ex-girlfriend only wants to be friends with benefits. Thus born Plan B: bending Pablo, the new boyfriend, and making him break up with Bruno's ex-girlfriend. Unexpectedly, the plan goes so well that they fall in love before Pablo even breaks up with Bruno's ex-girlfriend. Is it all real or just part of the plan?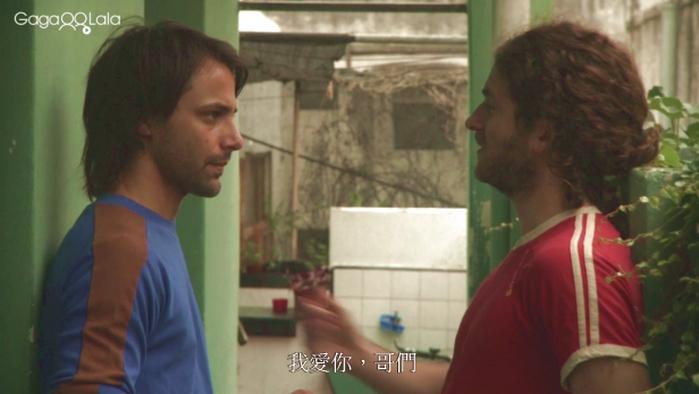 (Source: GagaOOLala)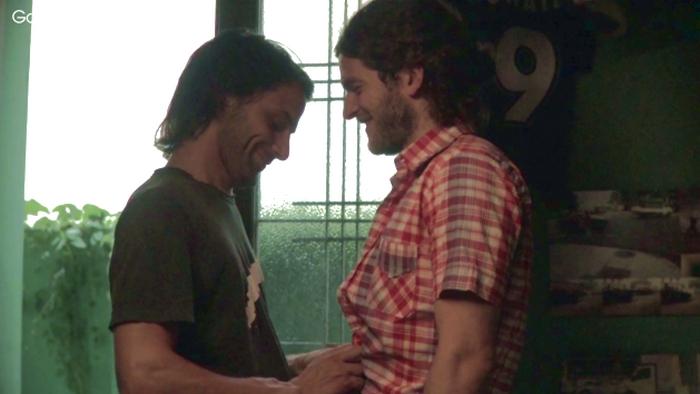 (Source: GagaOOLala)
The plot moves on at a slow pace, taking its time depicting the process of love: a joke that makes him laugh for no specific reasons, lying in the corner of a room, taking photos at sunset, and a TV series that brings the temperature up between them, are all part of the trivia that builds up their "friendship." The rather empty scenes without an elaborated soundtrack are just like the sex in Plan B: what is done is done. But the way they are together is different. The awkward feeling that comes after a coy confession becomes the most affectionate kiss with an affirmative "I love you," making the end of the story more passionate than we could expect.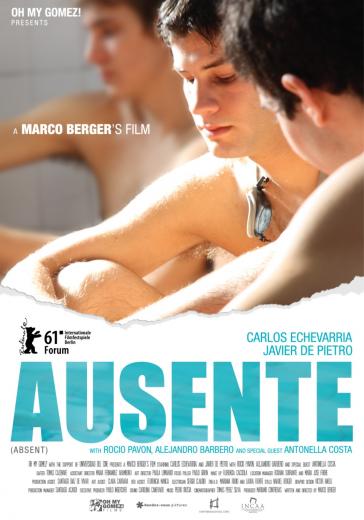 (Source: IMBD)
Martin's eyes hurt so his P.E. teacher, Sebastian, takes him home and then to the hospital. However, Martin's family is not at home. Sebastian has no choice but to bring him to his home. Little does he know that this is all part of Martin's plan: a well-planned seduction and the "unintentional" nudity gradually awakes Sebastian's desire. Beyond the taboo of a student-teacher romance, Martin and Sebastian "relationship" is surrounded with an awkward love and affection. They play hard to get, which eventually turns into regret and multilayered emotions.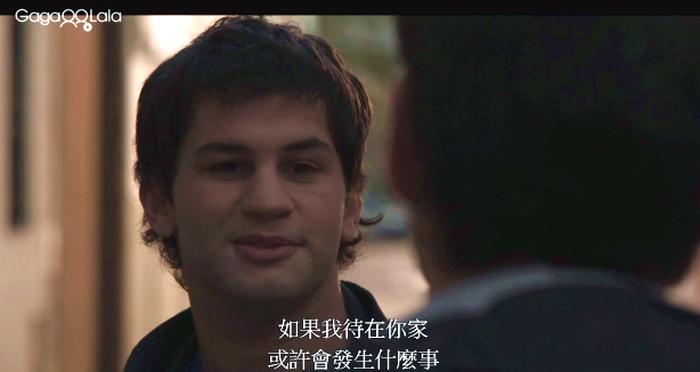 (Source: GagaOOLala)

(Source: GagaOOLala)
The sense of absence in the end is unexpectedly heavy: when Martin realizes about his feeling for Sebastian, the camera follows his thoughtful eyes, slowly and deeply. He is thinking about taking it a step further, which he does not dare to confess but he seizes the opportunity: he puts on his teacher's clothes tonight, put on cologne, and starts caressing him. However, what he gets for asking the last question—"something might happen if I stay in your place"—is a beating. After the boy's death, alone in the gym, drunk, Sebastian looks at Martin's wet hair, kissing him with tears, with an apology, with regret, and with an endless craving. 

(Source: uchladen-erlkoenig.de)
Hawaii is a story about two former childhood friends, Martin and Eugenio, who reunite during a hot summer. In order to help with Martin's personal financial crisis, Eugenio hires him to help him with his house's upkeep while giving him a place to stay. They start remembering their time together while carefully not stepping out of line, wandering around the boundaries between them.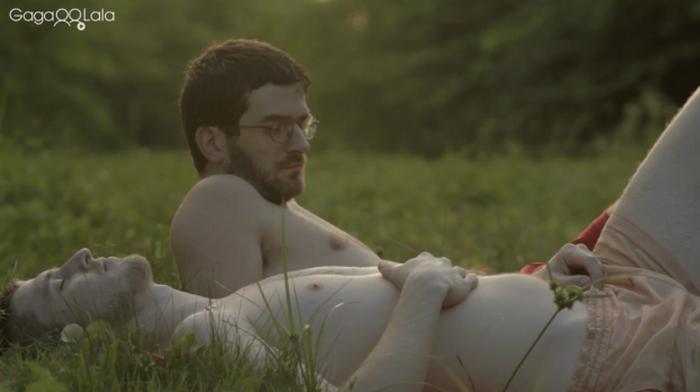 (Source: GagaOOLala)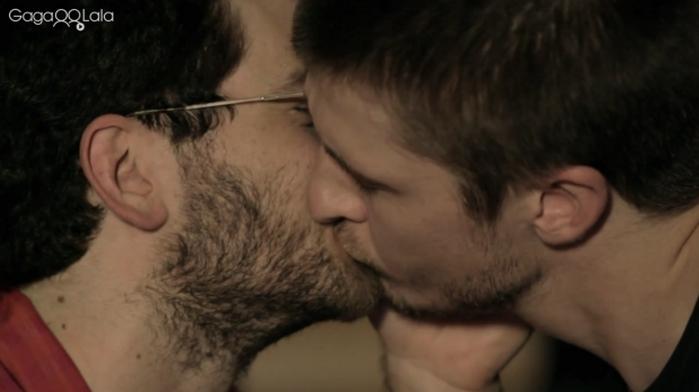 (Source: GagaOOLala)
The plot moves slowly and comfortably, and when the childhood friendship turns into an employer-employee relationship, the affection between them grows stronger. Natural landscapes such as forests, fields, and swimming pools and backyards serve as an analogy of their affection, calm and natural. The difference in social status makes the love originated from each other's kindness difficult. Still, the love between them keeps growing, but always wilts when it is about to blossom, filling the film with anxiety. Finally, when they find a childhood toy, they are finally able to speak up their mind. We have been waiting for a kiss, and finally, we got what we wanted.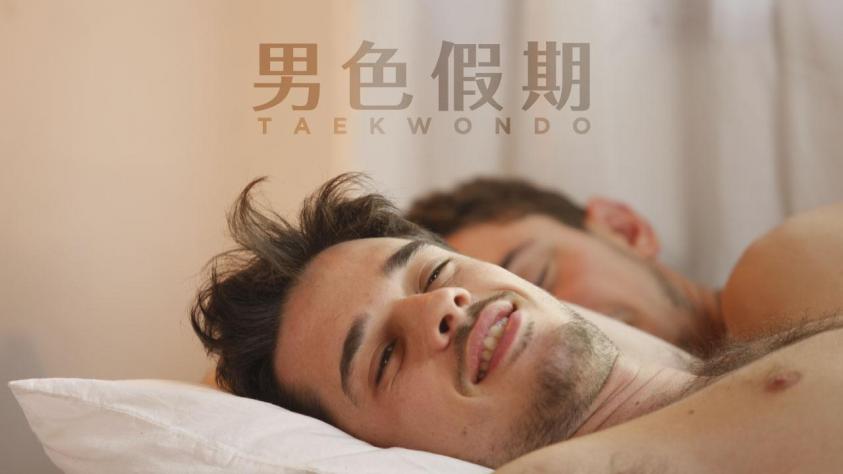 (Source: GagaOOLala)
Fernando and other taekwondo friends are on a vacation. They go to a splendid mansion in suburban Buenos Aires, men-only. They are naked all the time, lying on the bed, getting tanned, bathing in the swimming pool, playing soccer, chatting, smoking pot, and partying. Fernando even invites German, his friend from taekwondo class. German is gay but he has not comes out. Now, he has been brought to this male paradise and being kissed by Fernando and getting away with it pretending to be straight. Let us enjoy the timid atmosphere for a while.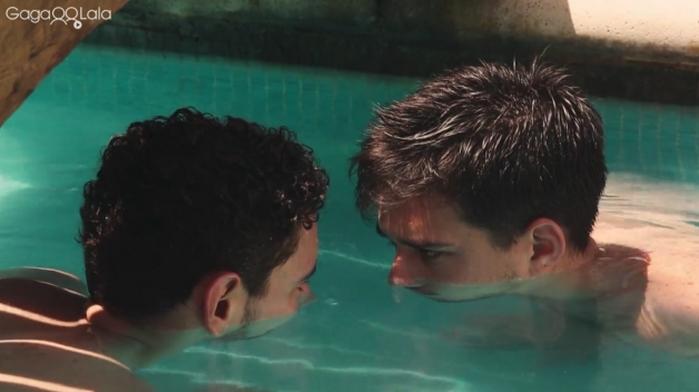 (Source: GagaOOLala)


(Source: GagaOOLala)
The flowing emotions between the characters, the anodyne rhythm, and the extraordinary masculinity of the protagonists are all captured under the camera. Of course, there is a lot of physical contact and the bodies (and private parts) detail shots are al wel want to see. It is ambiguous whether these boys are straight or gay. And it remains ambiguous that the boys, connected by their friendship, unconsciously explore homosexuality: some try without even noticicing, and some try hard to oppress their desire. The mood is twisted yet natural.