The most seductive gay film director, Marco Berger, released his first feature film, Plan B, back in 2009, starting his now famous theme of "straight guys turning gay". 
The film focuses on Bruno, who has decided to dump his ex-girlfriend for a while. Yet, when he finds out that she has a new boyfriend, Pablo, he tries to seduce her in order to get her back. However, she completely rejects him, making 'Plan A' a complete failure. By chance, Bruno heard that Pablo might have dated a guy and comes up with a 'Plan B.' He becomes Pablo's friend and tries to seduce him with the idea of eroding the relationship between him and his ex-girlfriend. Pablo seems to take the bait and starts an ambiguous 'bromance' with Bruno. To Bruno's surprise, he seems to be attracted to Pablo as well. But does Bruno really fall for Pablo? Or is it just a brilliant act to fool him?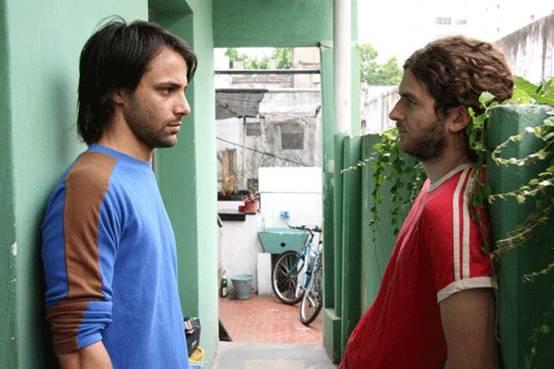 Source: GagaOOLala
Bruno is the typical striaght guy who only wears sportswaear and has long hair. Pablo, a photographer, is more artsy, adventorous and open. Still, could a completely straight man come up with this 'Plan B? When Bruno sees his ex making out with Pablo, the closeup shot exposes his desire for Pablo from the beginning. 
Bruno lies to his friends telling them that he is dating Pablo. He even maakes out with him when his friends beg him to. This might be a trick on Pablo, the alcohol, or his own subconscious, we never find out. Soon after, Bruno takes advantage of acting rehearsal and asks Pablo to practice a kissing scene with him. The ego of a straight man versus the romantic interactions between two guys gives an ambiguous dimension to the film.   

Source: GagaOOLala
Marco Berger is a master when building up sexual tensions: eye contact, sharing a bed, inadvertently touching each other, endless flirting, and even looking directly into the other's croch... Surely, Marco has set up several eye-drooling scenes. However, this time, it is only a sneak peak. Marco wants the audience to share the same journey with Pablo and Bruno. Is Bruno fakin it or is he actually in love with Pablo?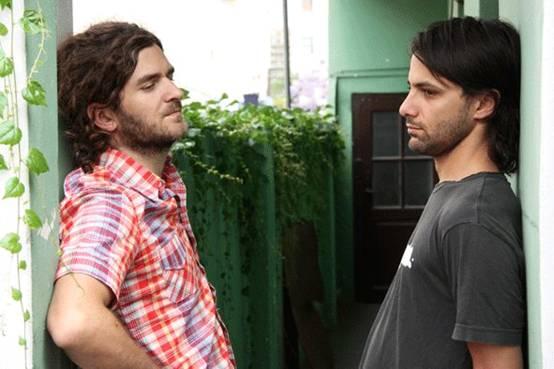 Source: GagaOOLala
There is something special about the film. This film was released in 2009, a time before smartphones were common. It feels extra romantic and old-school when Bruno sneaks in a love letter inside a gift for Pablo.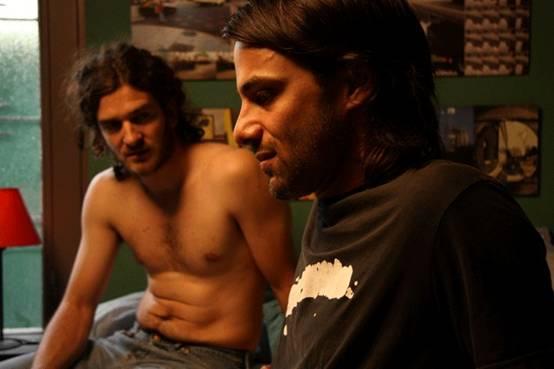 Source: GagaOOLala
Eventually, the situation becomes unbearbale. Pablo finds out that his girlfriend is Bruno's ex-girlfriend and Bruno has set everything up between. This devastates Pablo and he starts to keep a distance with Bruno. But, at the same time, Bruno's love letter is making Pablo doubt his feeling. As they finally meet up again, Pablo suggests they have sex. It seems as he wants to test out Bruno's feelings for him. Surprisingly, Pablo bails out at the last minute as iff trying to make Bruno want him more, or maybe punishing him for playing with his feelings. Itt is hard to wonder if they can live happily ever after.
Trailer: