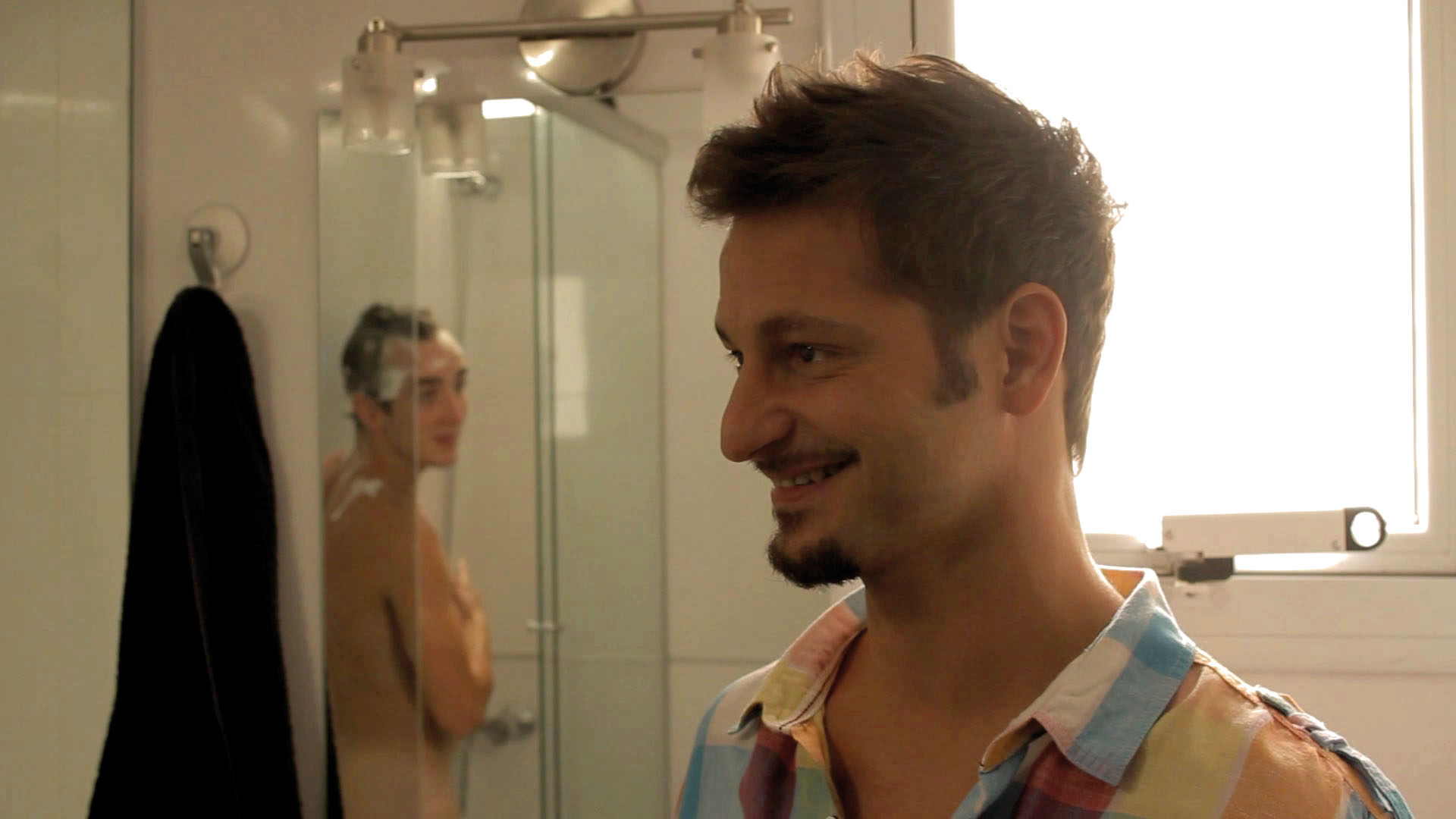 The Third One (Image from GagaOOLala)
The Third One (2014) is the second feature by Argentinian director and writer Rodrigo Guerrero, starring Carlos Echevarría from Absent (2011). The film is only 70 minutes and features just three characters, but you will never forget it.
Opening with a video chatroom, we see a boy undressing and touching himself as he strips to his underwear. The boy flirts with the man and reveals his face after the man's request. The man is satisfied, and tells his boyfriend to come "approve". A couple of sentences later, the couple invites the boy home, and everything's all set for a hot threesome.

The Third One (Image from GagaOOLala)
The film simulates a real hook up with an intricately designed first 16 minutes of text chatting with glimpses of gay porn that show us the gradually aroused lust of the three characters. A quick cut then brings us to the arrival of the boy to the couple's home. They do not cut straight to the chase. Instead, the three men take their time and start with greetings and chitchat.  
Awkward at first, the three relax only after having dinner and a few rounds of drinks. The couple tells the boy that they do not go to parties as often as before. They have been together for 8 years and lived together for 6. As they tell the story of how they met, the boy gradually lowers his guard and slowly grows fond of the two men. He then shares his story with the couple.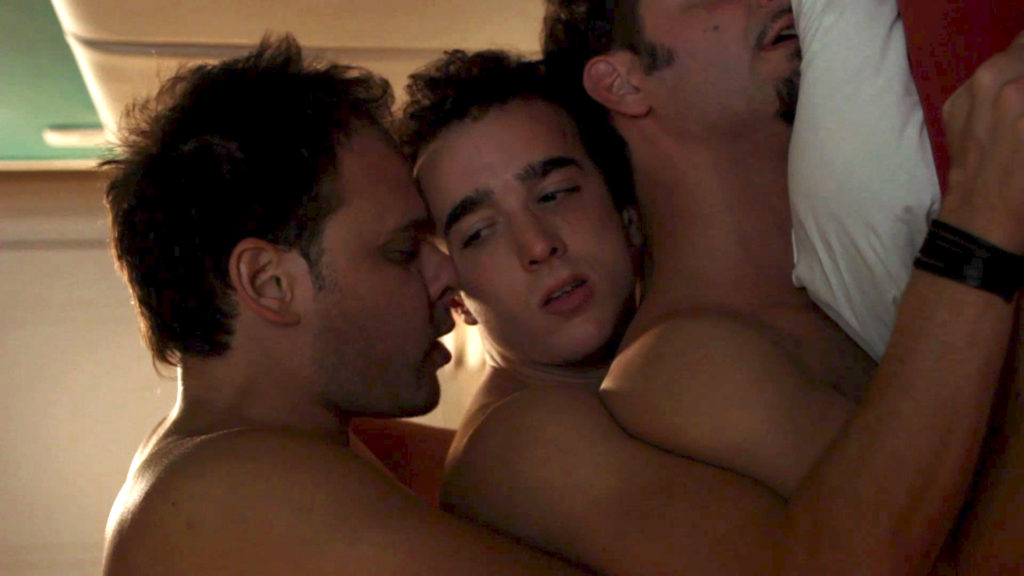 The Third One (Image from GagaOOLala)
Like many films about hook-ups, sex is one of the most intriguing parts of the story. But what is special about this one is that it successfully depicts that mood of unsettlement and thrill. One would easily be able to reflect upon the experiences shared by the characters. The characters show a surprising number of hidden layers, especially as the boy reveals one of his deepest secrets.
And yet, the long dialogue doesn't slow the story down, but builds upon the imaginative thrill of sexual tension. The highlight, however, is of course the "climax" which lasts a full 15 minutes. From kissing, fondling, entering-the-room, the sex, and the orgasm; everything is in real-time, which invites the audience to join in on a magnificent and incredibly satisfying threesome. On the other hand, what's most unbelievably desirable and dreamlike is probably the following morning when the three men wake up in each other's arms and leave the house together. A short but truly wonderful experience. In class, as the boy revisits the night before, a trace of a smile is seen on the young man's face.
By/ George Bond