The Game of Juan's Life, Pink Halo-Halo, Kasal: The Commitment, Tale of the Lost Boys... Joselito Altarejo's filmorgaphy is the living history of queer cinema in the Philippines. To commemorate such an amazing artist, we gave him a call from GagaTai to discuss his inspirations and creative process while shooting a film.
1. How did you get interested in filmmaking?
I started in television. I rose from the ranks. I was a production assistant, a producer and an assistant director before I became a director.  After directing for television, I decided that I wanted to try filmmaking.
2. How would you describe your body of work so far?
My body of work is very personal, almost confessional. Most stories of my films have come from personal experiences.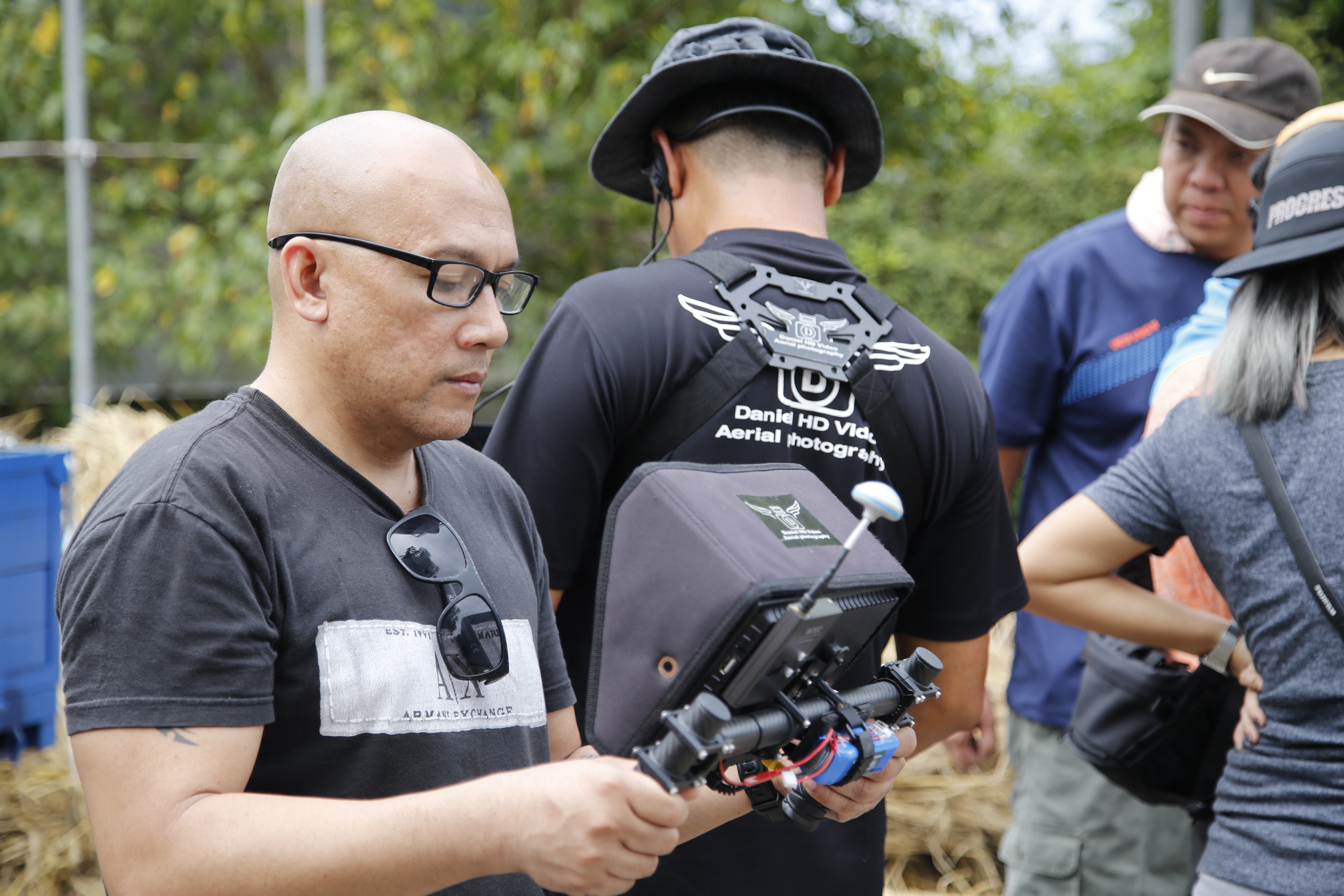 3. You've said that your films are not limited to the LGBTQ+ genre, but why does it have such a prominent role in your filmography?
I think, my journey in trying to have an identity as a filmmaker is parallel to my acceptance of my gender identity. And my being gay, and the denial of it in my youth, has resulted to some deep personal conflicts. Thus, most of my films deal with LGBTQ subjects.  My films are my expression, my catharsis.
4. Now that you've stepped outside the Philippines and made Tale of the Lost Boys, what is (are) the possible next place(s) you would like explore in your future films?
I hope to do another film in Taiwan. But, at the same time, I am yearning to do another film in my hometown. The place where I shot Pink Halo-Halo, in Ticao Island, Masbate.
5. Pink Halo-Halo is a very personal story. Was it more difficult for you to make?
Pink Halo-Halo was personal only because it is a story of a boy whose father was a soldier who died in the southern part of the Philippines and my father was a soldier, too. It was based on a recent event and on the ongoing war in Mindanao. It just gave me a pause and made me re-evaluate my feelings towards my father who died when I was six years old. At the same time, the film relived some memories from my childhood. It was not difficult. It actually started my passion in writing my own scripts for my films.
6. Does The Game of Juan's Life reflect the actual situation in the Philippines? Have you encountered any of the dancers in real life?
Juan is a very common name in the Philippines. To refer to an ordinary Filipino, we say Juan dela Cruz. The Juan in my film represents the poor Filipinos and their failure to get out from the cycle of poverty because of the corruption and anti-poor policies of the government and other institutions in Philippine society. And though, the film was made in 2009, the situation has remained the same, or has turned even worse, for the poor.
Yes, I met and talked to not just dancers, but live sex show performers while doing the research for the film. The film is based on a real incident.
7. Kasal: The Commitment is another personal story. Does it still represent your perspective of a relationship now?
I still believe that for a relationship to succeed, parties involved should be committed. Not just to love one another but to accept each other completely. But now, my sense of commitment has become stronger and has now included the ability to forgive the person you're with and yourself no matter what happens. And, every day, I have to affirm that commitment.
8. Tale of the Lost Boys is about finding your own origins and your self-identity. What does it mean for a person like you?
I never cease to ask myself the question: "Who am I?" For me, the search for identity is an ever evolving and a life-long process.  The things I learn about myself every time I ask that question surprise me and help me re-evaluate myself and my place in the universe.
9. You've mentioned that your next film will also take place in Taiwan. Is it still in the works?
I have an offer, which still is confidential. And, maybe, part of it will be shot in Taiwan.
10. You've mentioned that among your favorite filmmakers are Fellini, von Trier, Hou Hsiao Hsien and Wong Kar-Wai. What about your favorite films or the ones that have inspired you to become a filmmaker? And are there any recent LGBTQ+ films that you've watched and would like us to recommend?
Live Flesh by Almodóvar has been a source of inspiration. I share its characters' temperament and passion, which, I think, are also present in most of my films.
The most recent LGBTQ+ film I have watched and liked is Call me by Your Name. I just loved the delicate handling of the material. It was both honest and bittersweet.