Have you watched GagaOOLala's latest hit Absent (Marco Berger, 2011)? Many of our viewers have asked us about the actor playing the role of the young swimmer obsessed with his coach. So, after a through research, we were able to contact Javier de Pietro and ask him about his film career and what is ahead for him!
1. What was it like to be chosen for "Ausente"? Was it a goal in your life to have an acting career? How did this affect you as an actor?
Regarding the selection process, it was quite normal. I applied for a job offer I found on the Internet where they were looking for actors aged 17 to 20. I was 22 then, but sent my material anyway. I looked younger than what I was at that moment. And, as to the feeling of being chosen, it was amazing. Not only was it the first part I got as a professional actor, it was also a leading role. I just couldn't believe it. It was a dream and a goal in my life to have a career as an actor, the same way as today it is my goal and my dream to keep it up, and to make more and better movies. This movie changed my life forever, it made me see myself as an actor for the first time. And I have never stopped working since then.
2. What was it like to work with Marco Berger?
It was a beautiful experience. I consider him one of the best film directors in Argentina, and one of the great representatives of a new generation of filmmakers that sees the world just as it is today. Marco is a director with a very clear vision from start and, even though he is open to suggestions, he has a way of conveying to actors the tranquility of knowing that everything in the movie is thoroughly thought over, and that the shots that make up the final cut will be just right and the best each actor could give. Besides, he is very clear when providing directions, paving the way for the actor to take risks and play with the emotions in the script.

Javier de Pietro in Absent / Source: GagaOOLala
3. What was it like to work with Carlos Echevarría, especially in the intimate scenes? Did you work on them before shooting?
Working with Carlos was very nice, he is one of the most generous actors I got the opportunity to work with in this craft. Intimate scenes were prepared with the dedication and professionalism Marco always deems so necessary, something you can see in all his work. His methodology is based on respect and making you feel comfortable.
4. Do you feel identified with the roles you played in Marco's films?
I feel identified with all the characters I've come across in my career, both in Marco's films and others. Obviously not in all aspects, but I believe there is something about the ease, the deep and intense vision of Marco's characters that might be similar to some traits of my personality.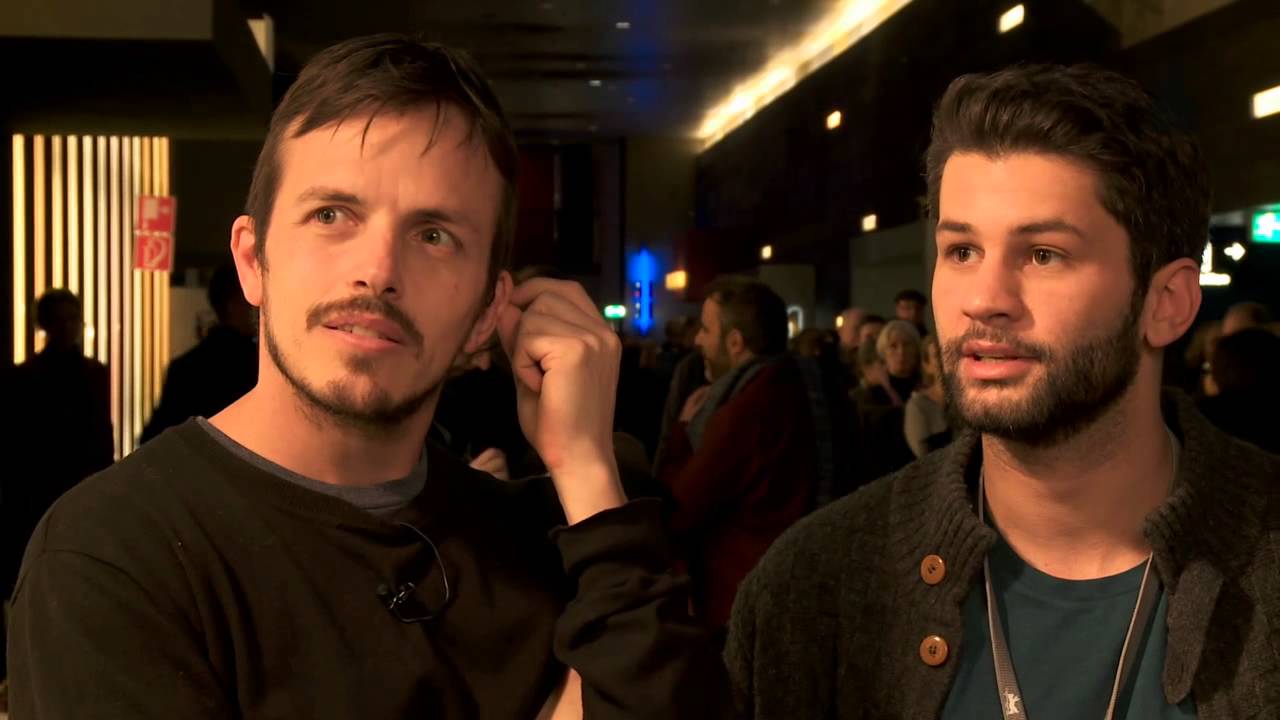 Marco Berger and Javier de Pietro / Source: YouTube
5. How did it make you feel to kiss a man for the first time on-camera?
Nothing special, the same as with a girl. What matters is that the scene have what is needed: if it's love, it will be love; if it's desire, it will be desire, and so on. Kissing scenes feel just like any other.
6. There were no sex scenes in Ausente, but how far would you go as an actor with explicit sexual content?
It all depends on the film, the director, and whether it is necessary to include such explicit content or not. As with all subjects I should be presented with the occasion to provide an answer, but I have no preconceptions beforehand.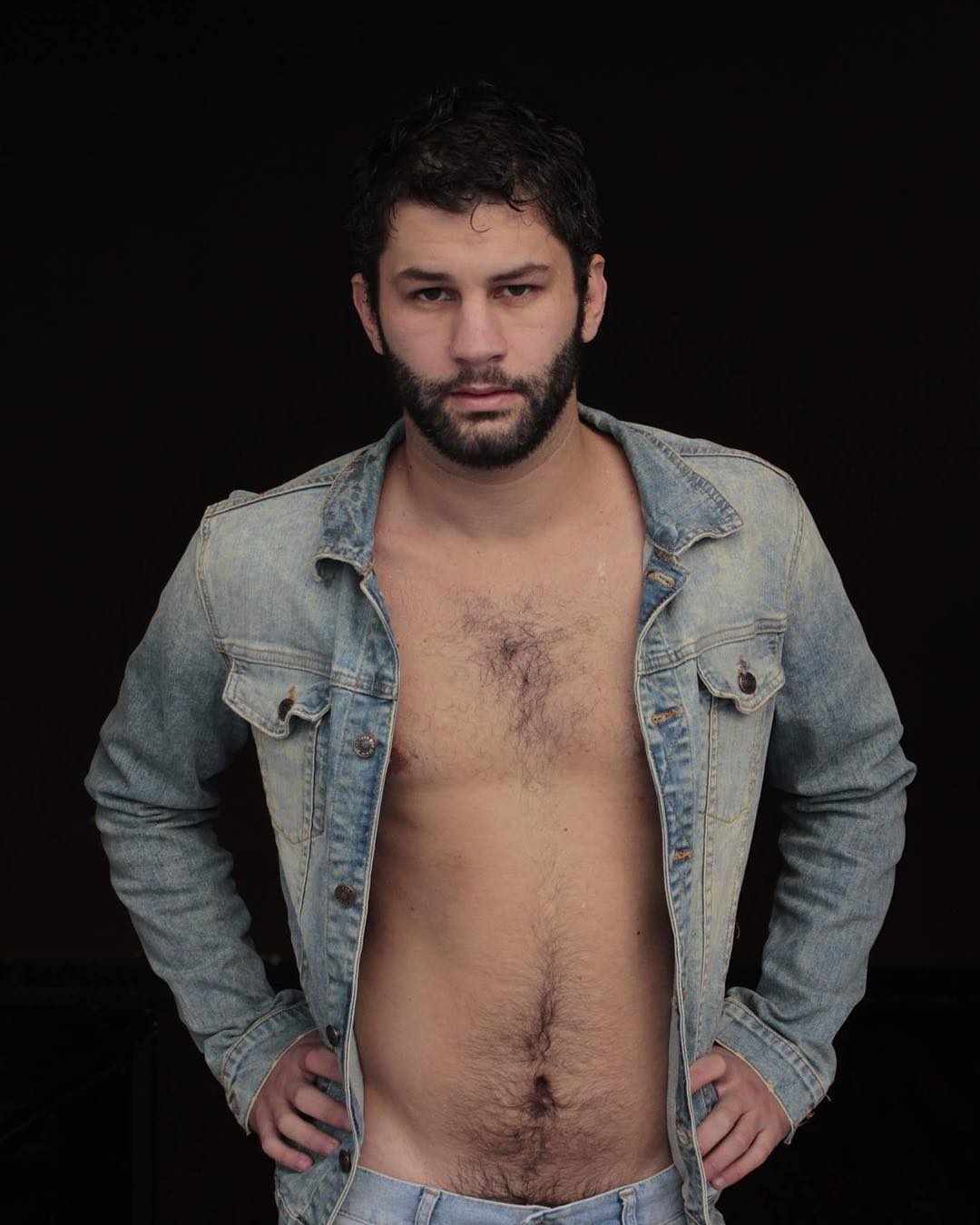 Source: Instagram
7. What do you enjoy doing in your free time?
I am a jigsaw puzzle enthusiast, I watch many films, do sports, and love teaching acting lessons.
8. Have you been to Asia or at least Taiwan? What did you think of it?
I haven't been to Asia. I would love to go one day and, of course, to work there.
9. Please share with us what are your future projects.
Invisible, a film of Francisco Bendomir will premiere soon. I played one of the leading roles in this movie together with Andrea Carballo, Pablo Grecco and Lola Ahumada. I will also be shooting soon Como Hermanas, directed by Camila Addaro Liloff, and am currently rehearsing for a theatre play.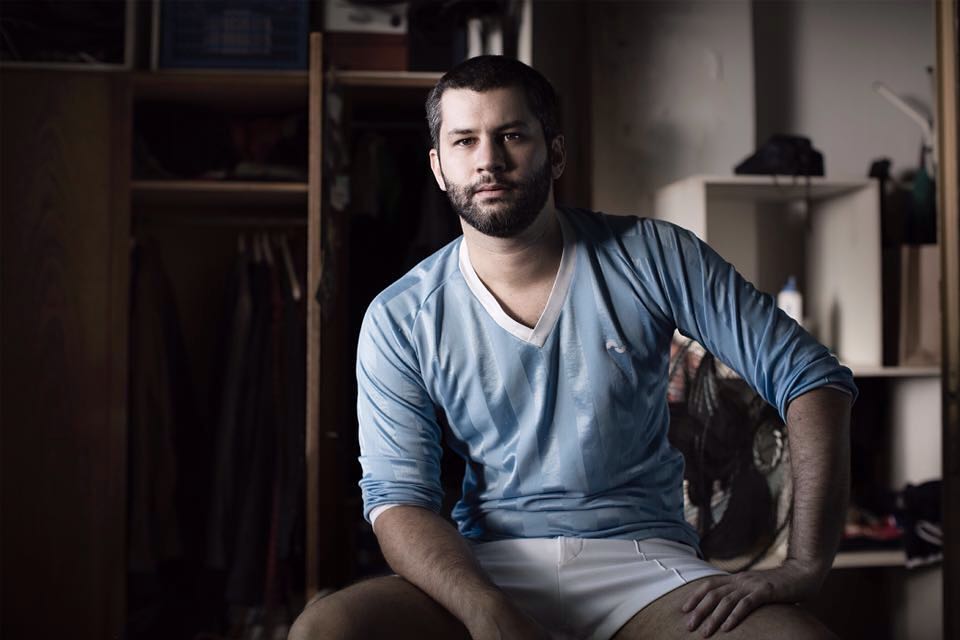 Source: Instagram