Same-sex marriage was finally legalized last May in Taiwan. The Teacher, the first LGBTQ+ movie after this historical moment, includes actual footage of the marriage equality demonstrations that happened during 2019, serving as a sort of documentary for the equality movement. Today, GagaTai chats with one of the lead actors, Sam Chang, about his role in the film and how his religion and the marriage equality movement affect his approach to the role. Let's hear it!

(Source: Sam Chang fan page)
1. Is this your first gay role?
Not really. I played a gay men in student productions before, but the roles were just simply "gay" and not as complicated and elaborate as this one.
2. How do you portray a person who is HIV+?
Because I have a burn scar since I was a kid, the older boy at junior high school used to drag me to the bathroom give me a few punches during recesses. I decided to join a gang in high school so nobody would mess with me anymore. Thank goodness something happened, and got me to reconsider what I was doing. Since then, I had come to like myself and accept who I was. This experience helps me relate with the discrimination against HIV+ people. As an actor, I have to dig into similar experiences in my past and try to relive them. It was not easy for me to go back to those unhappy times in my childhood. I had to seek professional help in order to get out of this character when I finished shooting.
3. Did you go to a real gay sauna as a preparation to this film?
I went to a hot spring with Oscar and the director three or four days before we began shooting. We got naked in front of each other, and I noticed something "special" about Oscar—he's got a nice body.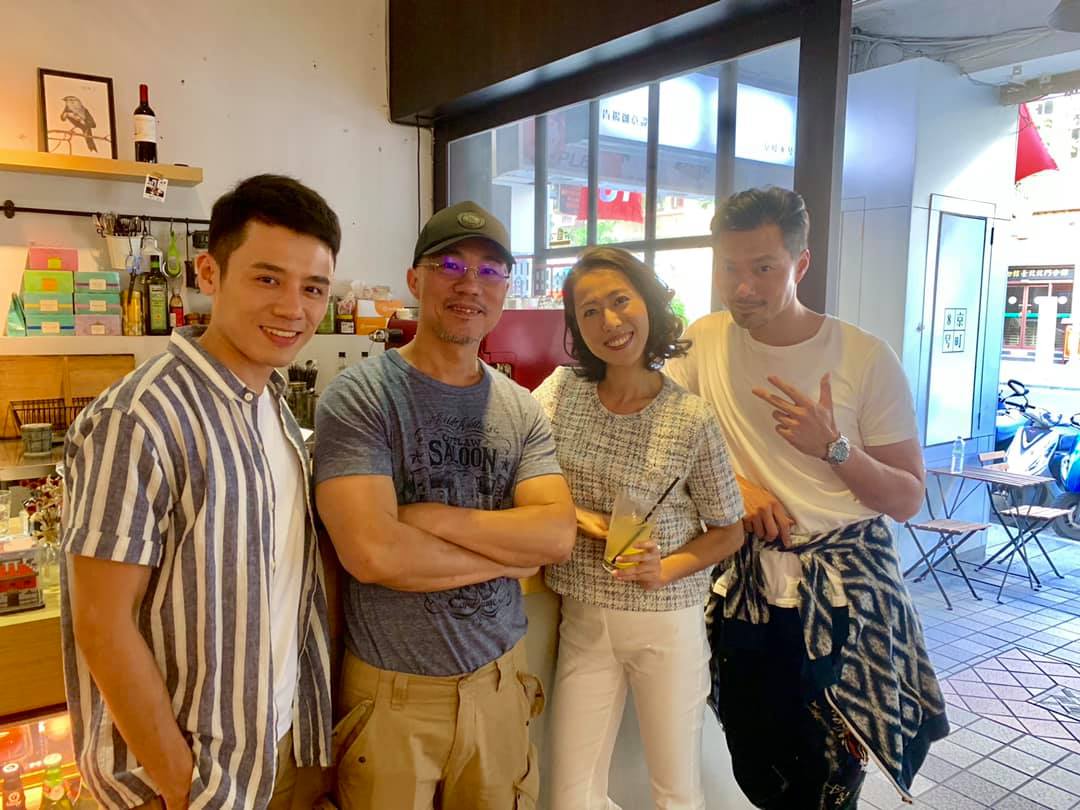 (Source: Sam Chang fan page)
4. What's the difference between gay saunas and the ones that mobsters usually go?
When I was still in a gang, I used to go to saunas with someone else. I would tag along when the "big brothers" had to talk about things. Their massive and colorful tattoos made quite a scene in the water.
5. Has any guy ever come on to you? How do you feel about it?
When I was a kid, I used to sleep with my good friends. We were like lovers and buddies at the same time. But we were too young to know whether it was love or something else. Come to think of it now, there might have been some intimate feelings between us.
6. How did you prepare yourself before The Teacher?
I've watched many LGBTQ+ films. I once asked myself if I would accept the job if someone asked me to play a homosexual, so I was well-prepared when I got this part. When the director told me to get completely naked for the scene, I just took off all my cloths, jumped onto the bed and said, "Let's do this!"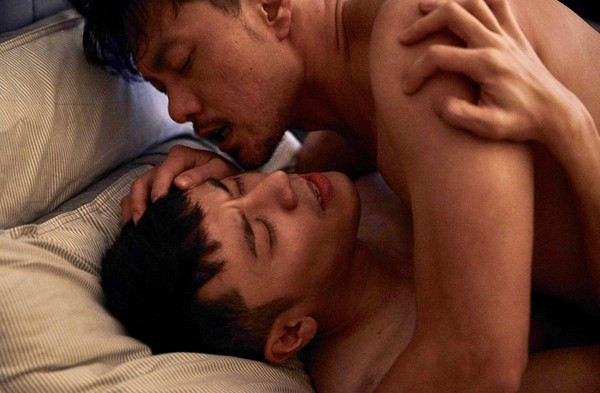 (Source: GagaOOLala)
7. You're a Christian, did you have any inner conflicts while playing this role?
I consulted with the brothers and sisters at my church before doing this role. At first, they thought it was inappropriate playing a gay character. I thought their responses were weird and tried to convince them otherwise. After many conversations, they were happy that I got the opportunity.
8. What would you say to those who are struggling between their identities and religious believes?
Love has no boundaries or any other obstacles. Love is love. Maybe they're unable to accept their identities now, but thuIt4)=5J56(W*O)&k8&+lusJE0YRhIbwP_&&s)ZlI6kDc8(%V8ey have to be aware of who they are. That's the most important.
9. Anything you would like to say to the LGBTQ+ community?
Love is the same for you and YM(vbOgBM3i4&4M7Pd)AixyM3KgWFNhhbcFddMVX7u79SKv2Skus. Although some people see it differently, love is love after all. We all deserve to be respected and cherished.
Official trailer: