Thai BL renowned actor Singto returns with another BL drama as a wedding planner in the latest GagaOOLala series Paint with Love.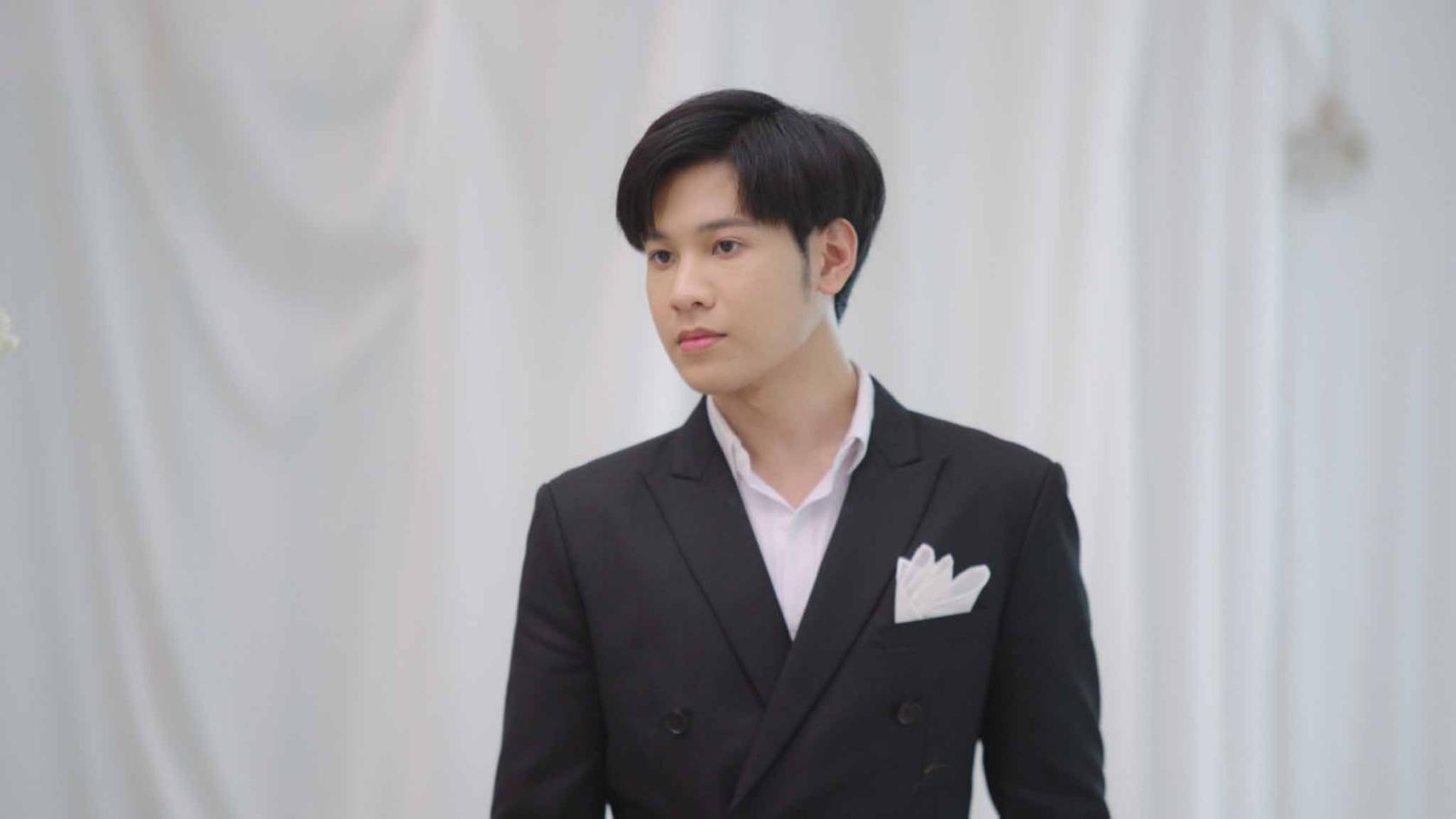 (Image/GagaOOLala)
Singto, who just terminated his collaboration with GMM TV, a leading BL production company in Thailand, jumps into the production of Paint With Love almost immediately with the Thai biggest TV media company TV Thunder. This time, Singto says goodbye to his old fellows from GMM TV like Krist and works hand in hand with actor Tae, who is recently famous for his role in the popular show 2Moon: The Series. Together, the two of them will form a love story between a wedding planner who only cares about money and an illustrator who has a huge debt behind his back. The series invites many familiar faces to the BL productions circle. GagaOOLala acquires the only broadcasting right of the series in Taiwan. Make sure to follow the platform for the premiere of Paint With Love on 11/26, and every Friday afterward!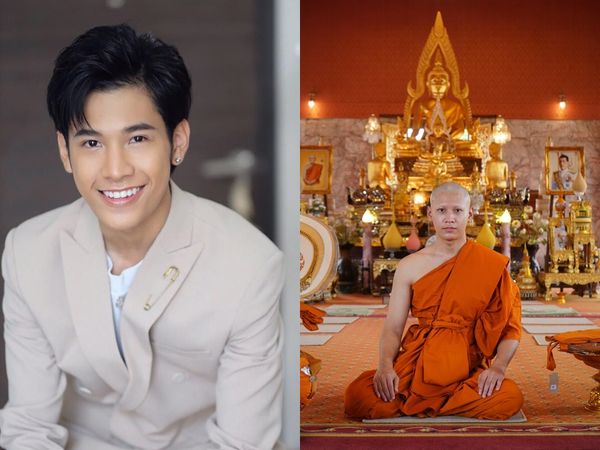 (Image/GagaOOLala)
Singto was first known for his memorable role in SOTUS The Series and his following productions in SOTUS The Series S2 and Our Skyy, both of which he got paired up with actor Krist, these two shows are both being considered great successes in the BL circle. And his other impressive works include Friend Zone, Friend Zone 2: Dangerous Area, etc all of which were highly recommended at the time. He even came to Taiwan to promote these shows several times before.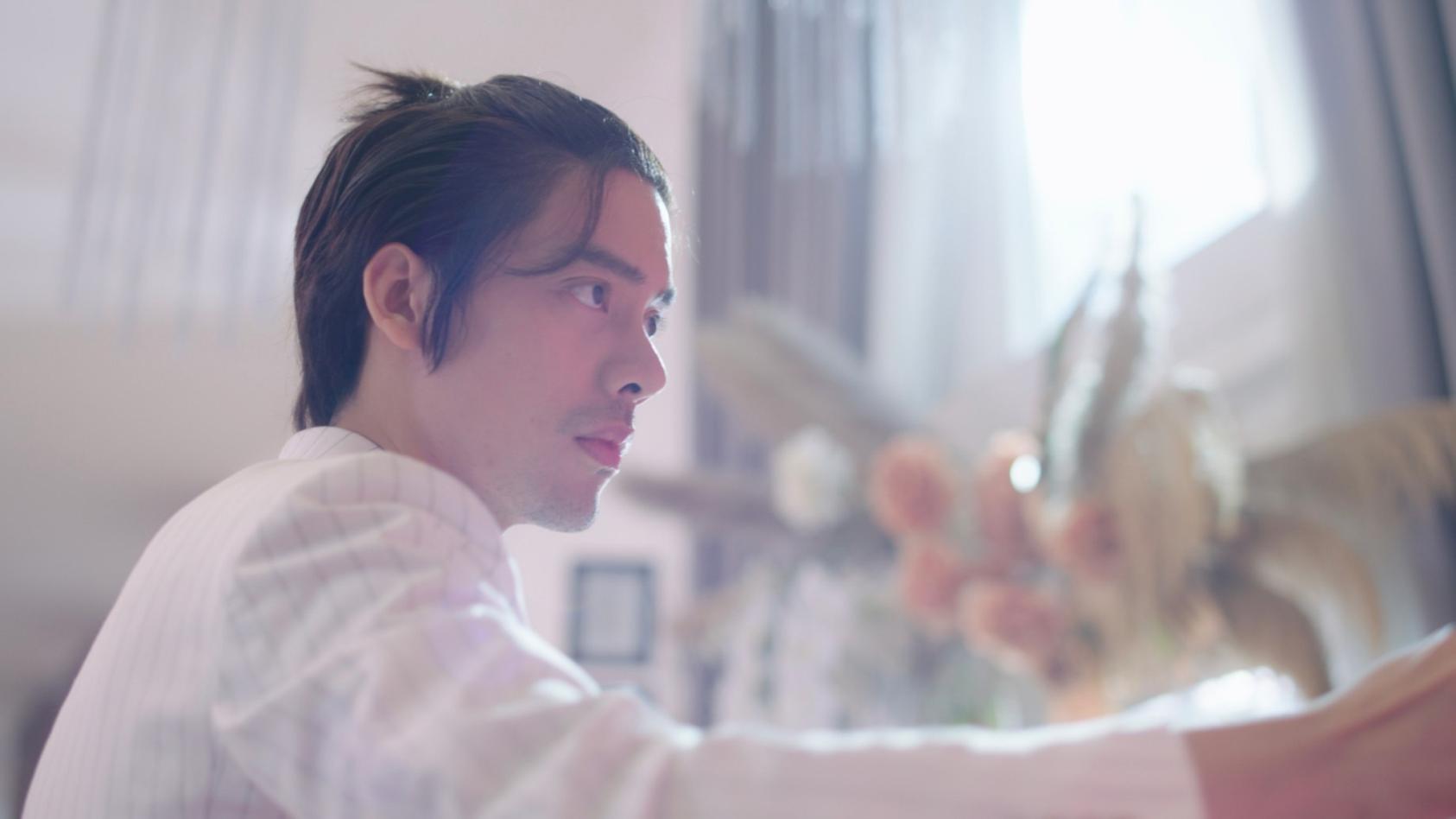 (Image/GagaOOLala)
This April, after finishing his contract with GMM TV, Singto chose to work for TV Thunder, the largest TV production company in Thailand. His first role for the company is this time in Paint with Love and plays an ambitious media owner Maze. In the series, his on-screen partner is another popular BL star Tae, previously well-known for 2Moon: The Series. The internet went wild once the confirmation of the two of them working together was out!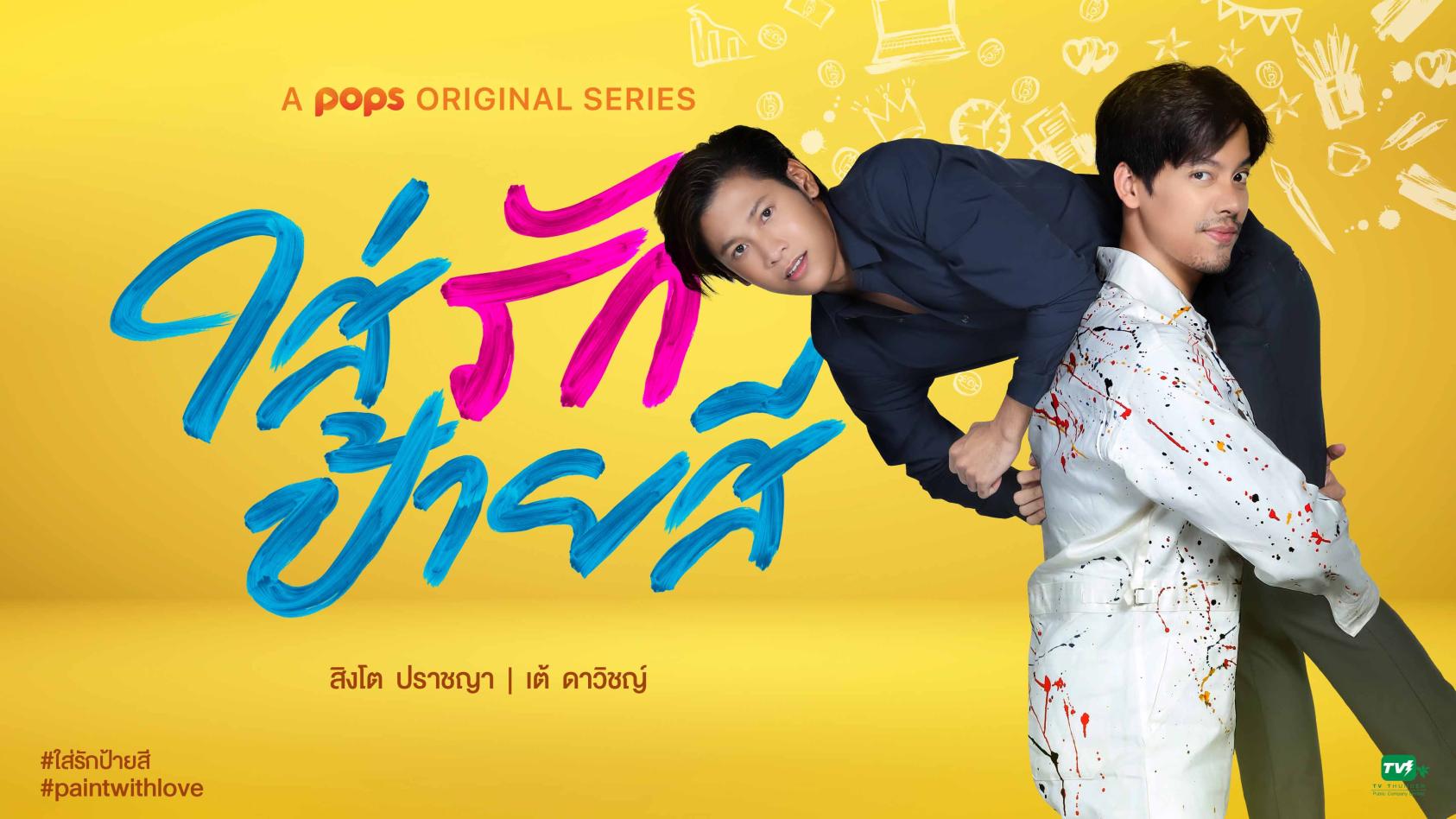 (Image/GagaOOLala)
Singto reveals this to the press on the first day of shooting, "I haven't been acting for a while, so I must choose something great to take part in to return with. I am glad to be a part of Paint with Love." He also talks about how challenging it is for him to take part in an adaptation production. "It's hard to portray a wedding planning company owner because the character itself is very different from who I am in real life. So I am very nervous, to be honest. I try my best to work things out. As for the collaboration with my partner actor Tae, we did, in fact, build up a good rapport and foundation way back our acting class together before the production got started." On the other hand, Tae tells us that he thinks his character in the series, the painter, shares some similarities with himself. They both choose to live a low-profile lifestyle. Tae reveals "Although me and Singto studied at the same university around the same time, we have never run into each other. I did see his works though, he's a great actor, a prolific, well-trained, fast-learning one."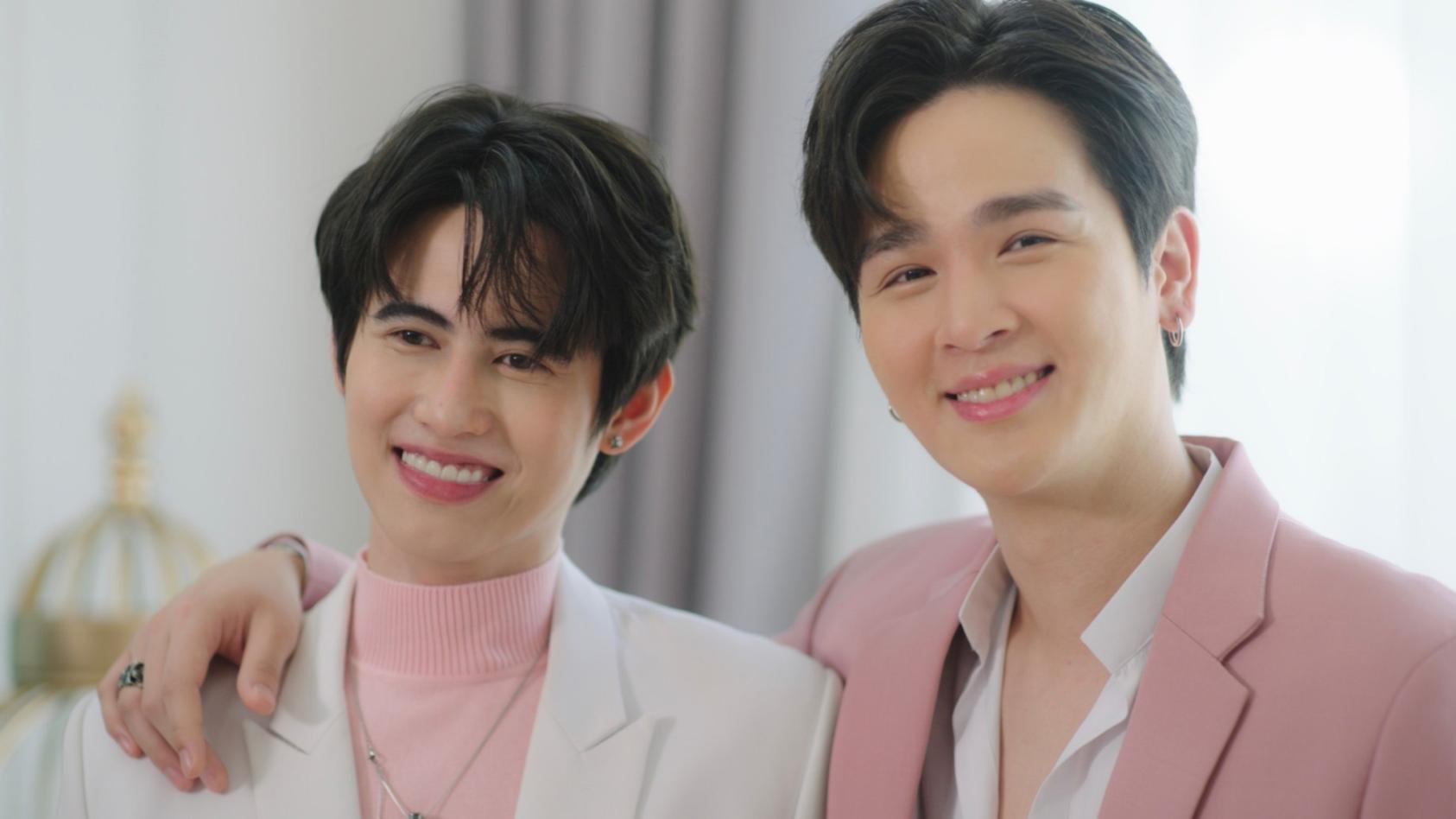 (Image/GagaOOLala)
Once the news of Singto and Tae are working hand in hand as a couple in the new production, the online reactions went crazy for this announcement. Moreover, actor Yacht (Patsit Permpoonsavat), who made his name through his role Pond in Love By Chance also join the production. Since he first stepped foot in the industry in 2017, Yacht has already been in more than 10 drama productions. Being an experienced and well-performed actor, Yacht soon became a fan's favorite effortlessly. After playing numerous straight man characters in BL productions, Yacht finally takes on his first BL role this time in Paint with Love, partnering up with another BL-frequent actor Yoon (Phusanu Wongsavanischakorn) as a lovely supporting couple.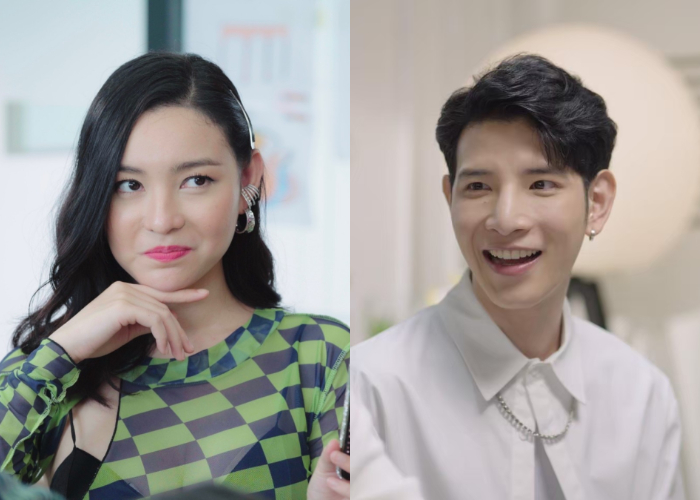 (Image/GagaOOLala)
Aside from the two main couples, the series, TV Thunder Network also invites famous A-list stars Maengmum (Tanshi Bumrungki), Gunto(Korawit Boonsri), Bruce(Sirikorn Kananurak), Mild(Jinna Pichit-o-Pakun), and so on, to participate in the show. The series Paint With Love will be premiere on the 26th of this month in Thailand. And now GagaOOLala, the biggest queer streaming platform in Asia went through difficulties to purchase the broadcasting right of with show, just for the benefits of our members. We even provide subtitles in Chinese, English, Spanish, Portuguese, Indonesian, etc, just to name a few. The series will be premiere on GagaOOLala at the same time in Thailand.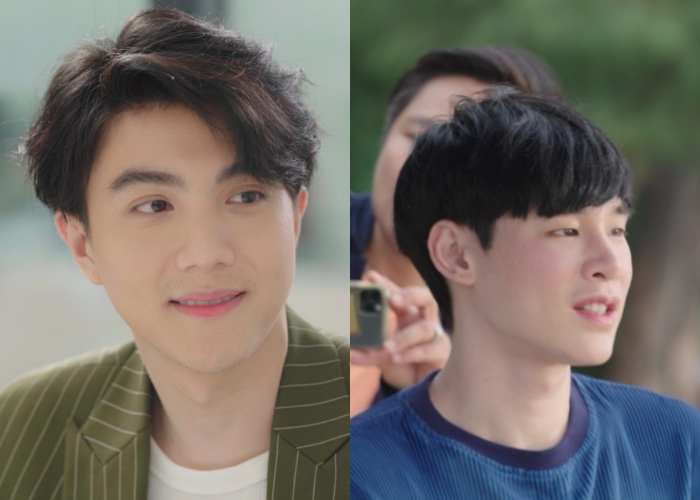 (Image/GagaOOLala)
Watch Paint with Love on GagaOOLala.
A POPS original series Paint With Love tells the story of an abstract artist Phab(played by Tae) is hired by a media owner Maze(played by Singto) to paint a picture for a celebrity's wedding. After a catastrophic incident took place, Phab has no choice but works under Maze to pay off his debts. The seemingly tense relationship between the two has soon turned into a spark of love. Paint With Love, the series with being premiered internationally on the 26th of November on GagaOOLala, a new episode every Friday! Make sure you don't miss out!!