The 54th TV Golden Bell Awards,celebrated past October, crowned with the acclaimed HBO show The World Between Us as Taiwan's TV winner with a total of 6 awards. The reasons why The World Between Us was so loved upon release is not just due to its jaw-dropping cast, but also for how the show portrays important issues such as the chaotic Taiwanese media, online bullying, public pressure and even the democratic rule of law. Striking some sensitive nerves, the show criticizes current affairs in a direct manner. There is one character that connects all brings all these different plots together: Li Hsiao-Ming. This cold-blooded and cruel character shocked the viewers around Taiwan. The actor who plays this murderer is none other but the newcomer model and actor Wang Ko-Yuan.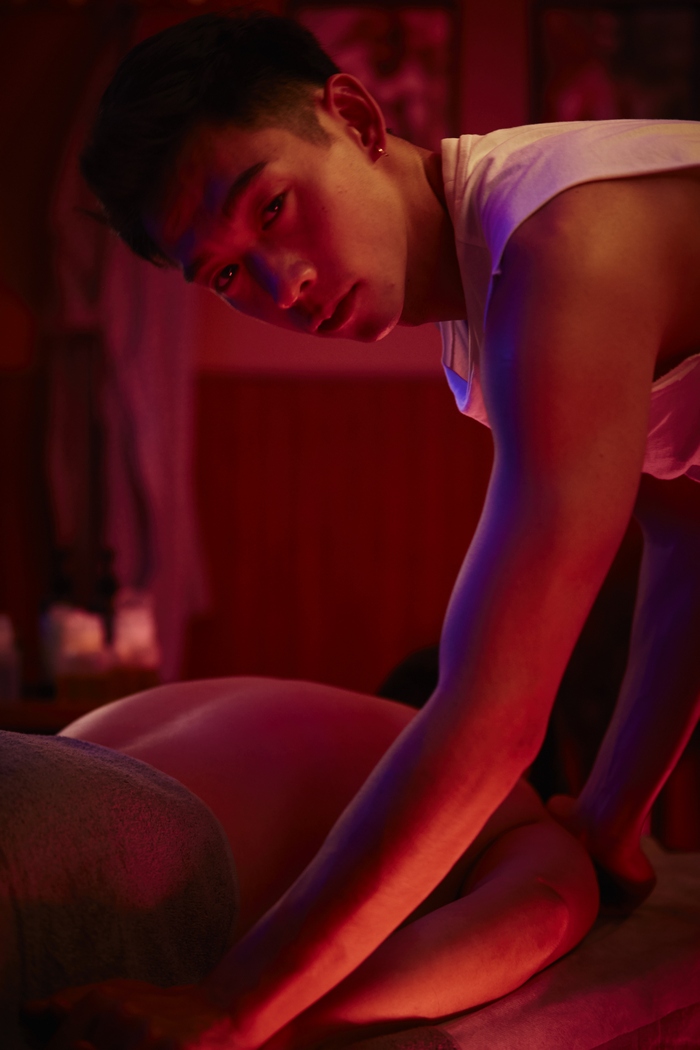 Wang Ko-Yuan on "Gentlemen Spa", playing a gay masseur. (Photo from GagaOOLala)
The 30-year-old actor is also a feast for the eyes with his 180 cm height, a cute face, and defined body. His Instagram page is full of his workout posts, along with stories of him playing the piano! It is indeed hard to imagine such a sunny, vibrant a man as a murderer. 
In addition to The World Between Us, Wang-Ko-Yuan has also participated in many popular films such as The Teenage Psychic, Erotica, Dark Blue and Moonlight, and Gentlemen Spa. The actor can even be seen in last year's hit Detention. In both Erotica and Gentlemen Spa, he offers a completely different (and sexy) side of him. In the former, he plays a talented writer who suffers cerebral palsy. He is asked to ghost write for a has-been female-writer... as he asks her to satisfy his sexual needs in return. The film has no shortage of full naked and S&M scenes. Wang-Ko-Yuan even lost a great amount of weight for the role. His efforts paid off, though, as he was nominated for Best New Actor Award at the Taipei Film Festival; and the film itself was nominated in the Wide-Angle section at the Korean Busan International Film Festival this year. The latter, Gentlemen Spa, features Wang-Ko-Yuan as a star masseur in a gay spa. His lean figure and dashing looks along with his skilled techniques has customers returning day after day. His massaging scenes have left us all gasping! 
And that is not all. Besides his looks, Wang-Ko-Yuan is also rather inspiring. In his interviews after shooting The World Between Us, he mentioned that "This is a world where people tend to bully those who are different from themselves." He used an umbrella as a metaphor and said that the so-called "normal people" are people who stand under the shade, whereas the people who stand outside of it are often neglected or even condemned to burn under the scorching sun. Wang-Ko-Yuan thinks that we should treat the world with a bit more tenderness, and allow those who are not under the umbrella, in. On the other hand, last year Wang-Ko-Yuan wore a t-shirt from BEAMS and the Taiwanese brand "Plain-me select shop", showing his support for the LGBT community. Such kind and thoughtful a man, talented and charming, how could one not fall for him!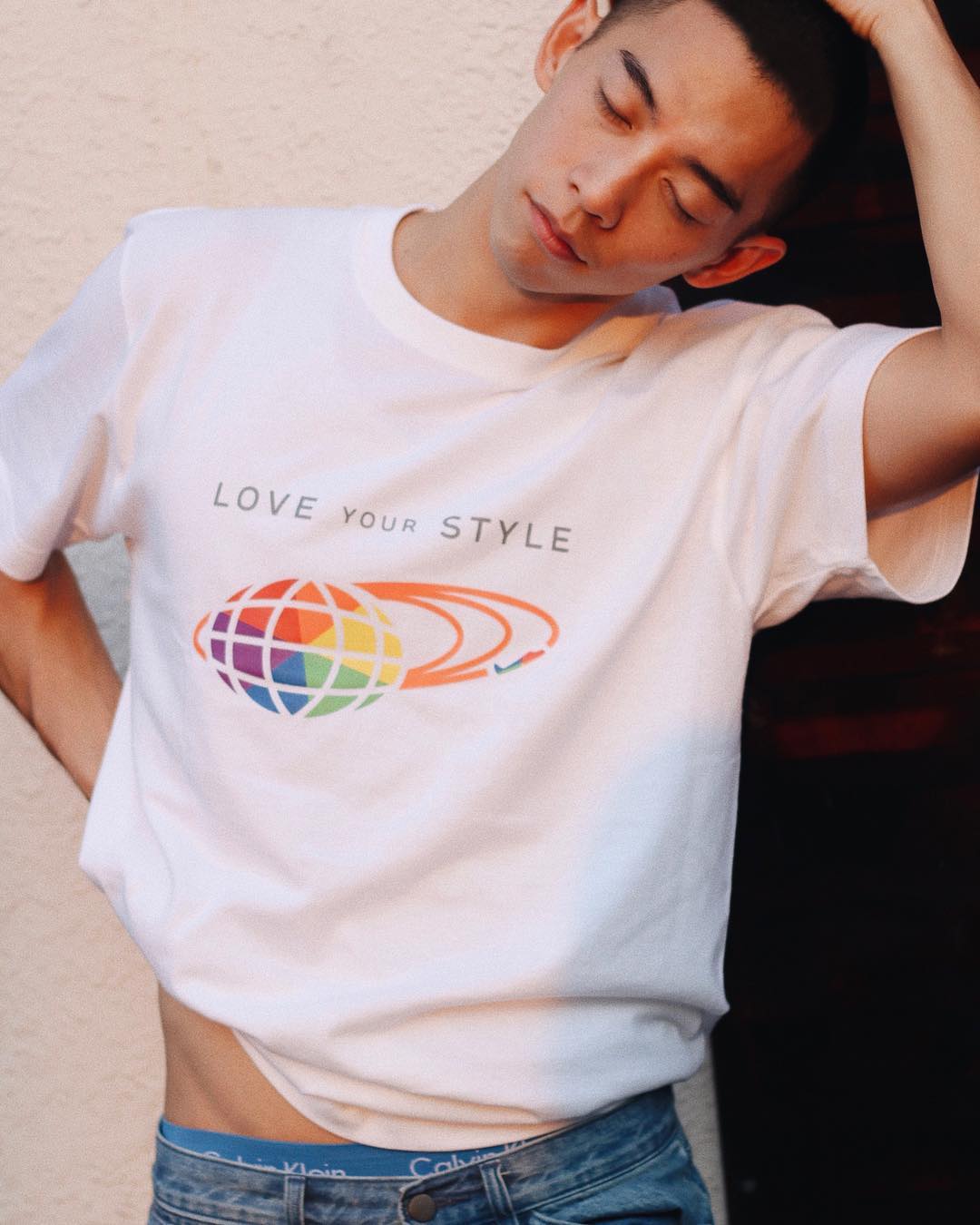 Wang-Ko-Yuan in a BEAMS t-tshirt (Photo from_wang._ko/Instagram)