28-year-old Adam Lin is an upcoming actor in Taiwanese cinema. He has participated in titles such as The Story of the Stone, Sweet Dreams 2 and Lang Hua Nan Shen. In 2019, his fitness book became a viral sensation. His masculine features and generous muscles have made him the talk of the (gay)town.
Watch Adam Lin in Little Man on GagaOOLala.

(Photo Credit: Adam Lin's Instagram)
Besides acting, Adam Lin is also a professional fitness coach. Although he is now pretty buffed, he was once a skinny kid who would get thrown around while playing basketball during gym class. He also went through a difficult phase gaining more than 20 kg after a car crash.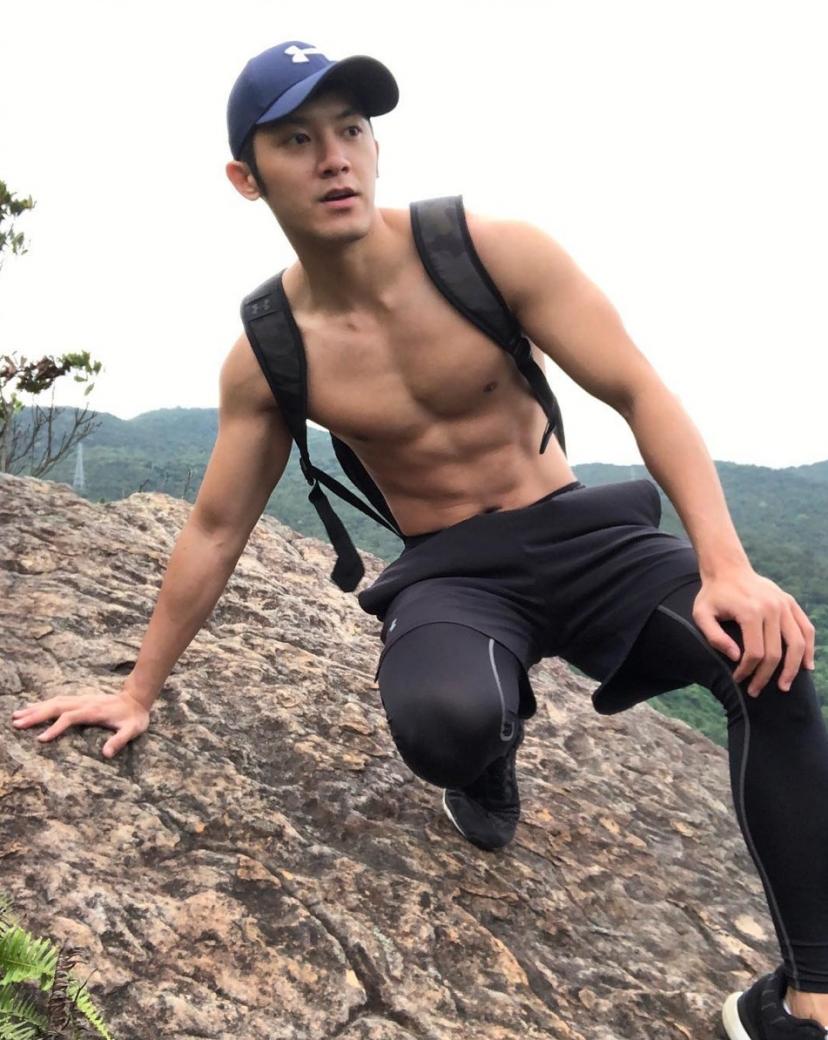 (Photo Credit: Adam Lin's Instagram)
3 years ago he moved to Taipei from his hometown in Chiayi. He quit his job as a fitness instructor to follow his dream of becoming an actor, but the path to stardom is not an easy one. He was jobless for 3 month and after spending all his savings, he had to borrow money from friends to make rent. His misfortunes did not just ended here: one time in the shower, he pulled the towel hanger down and this accident cost him 5 stitches on his eyelid. After this, he had to cancel his contract with his agent, and started a "friendly society" with several young sport-loving actors, wrote his own resume and asked his buddy Carry to send jobs his way.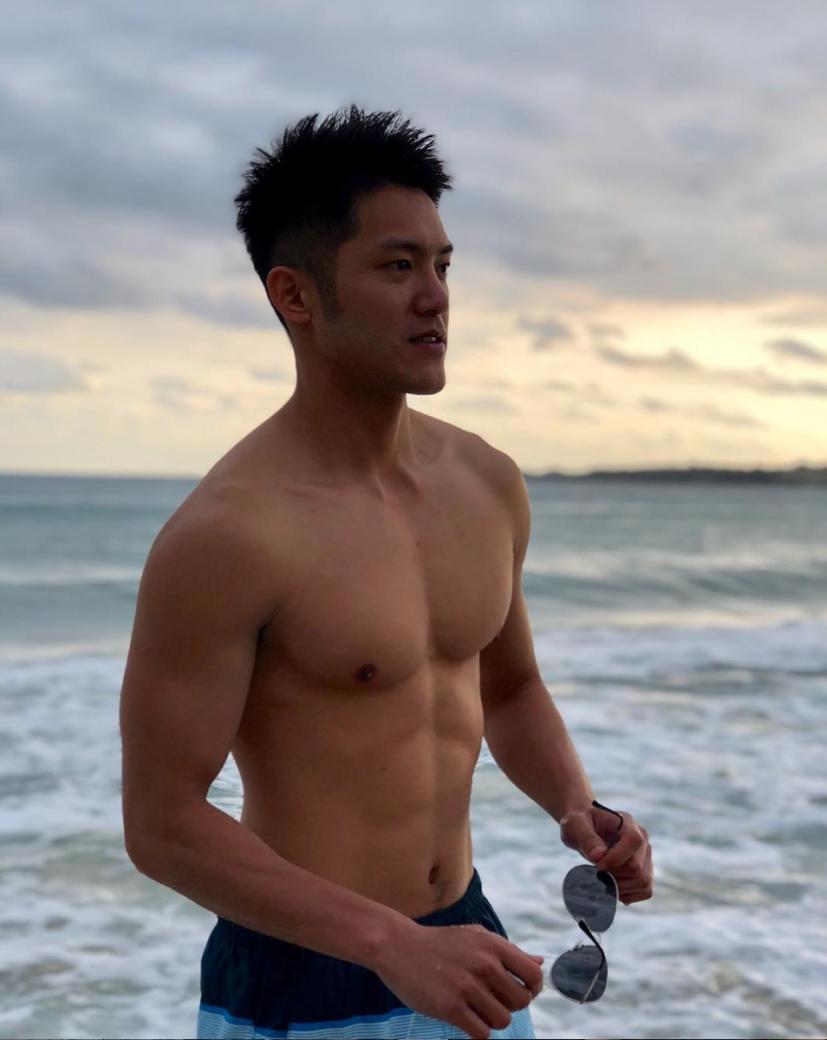 (Photo Credit: Adam Lin's Instagram)
Despite all the hardships, Adam Lin came on top. Not only did he gained popularity from a photography session with the "hot guy producer" Timothy's Photos, but he also published his own fitness book. In his book, he teaches everyone how to exercise with only two dumbbells at home. The book, of course, also included his photos allowing readers to stay in shape, stay healthy, and enjoy some eye-candy.

(Photo Credit: Adam Lin's Instagram)
Adam Lin recently participated in a new short, Little Man, from the "5 Lessons in Happiness" film collection. When asked about if his role had caused him any... problems, his answer was not really. When he returned home for the new year, everyone jokingly refer to him as "little man", and he also clarified that he is not that little during the film's press conference. However, there were still some comments on social media, saying that "we will love you no matter what size you are". This made Adam Lin feel relieved.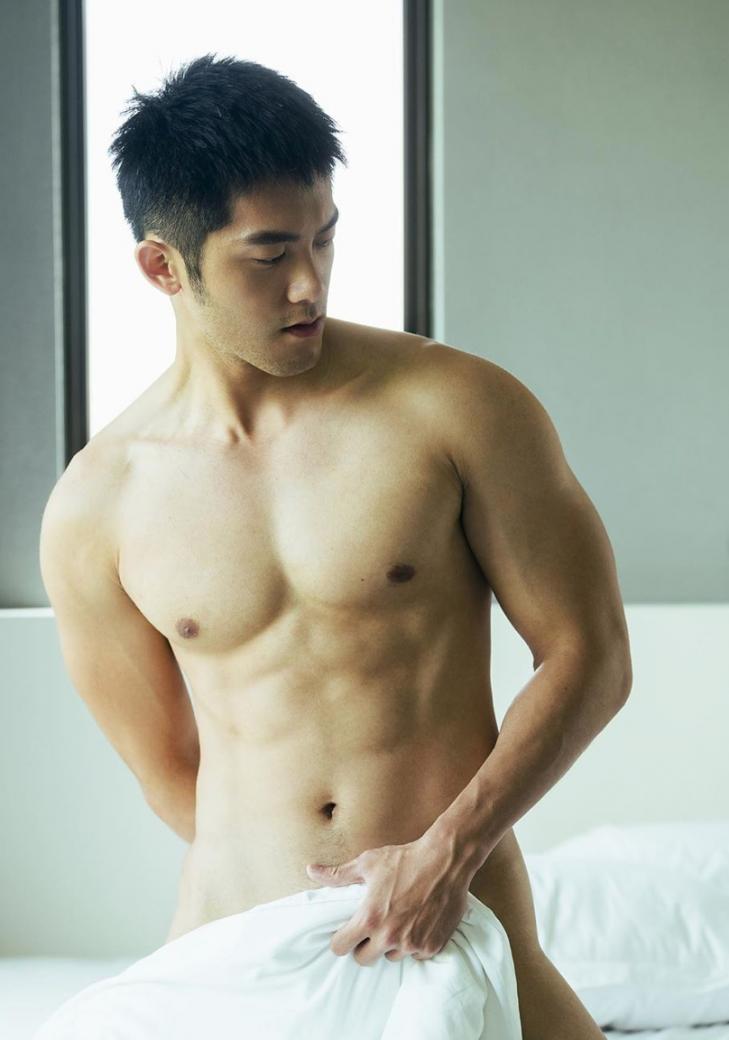 (Photo Credit: Adam Lin's Instagram)
The short gay film Mini Men was directed by Ting Chun Huang (Fox), director of Sodom's Cat. In the film, Adam Lin plays a gay swimmer named He-Xuan Zeng. He is hot, he is fit, he is a winner. However, behind this success cover, he is deeply troubled by his size. In an international competition, Zeng's Speedo falls off accidently and his "little man" is exposed to everyone in the stadium. The rising star instantly becomes a laughing stock. His life changes overnight. 
5 Lessons in Happiness was exclusively launched on Valentine's Day on GagaOOLala, register before 3/14 to watch for free. Also, you have the chance to vote for your favorite ending before March 14 and tell the directors how you would like the story to continue. The ending with the most votes will be the ending of the feature film script! Voters have also the chance to win several prizes. Hurry up and click the "Review" link or "Copy URL" under each video to vote!