As the original pioneers of the Yaoi and BL genre, Japan has been consistently releasing more and more explicit BL content in recent years with 2020's live-action film adaptation of Yuki Mizuta's Dangerous Drugs of Sex becoming the first-ever BL film in the world to receive an R18 rating. In continuing with this trend of producing sensual, boy-to-boy body of literary, animated, and visual works, Japan saw the release of its first R rated live-action series with Pornographer, the on-screen adaptation of Maki Marukido's erotic BL manga by director Koichiro Miki and Japan's Fuji TV network in 2018. Given the immense popularity of Pornographer's TV series adaptation, director Koichiro Miki most recently went to direct and release a live-action film adaptation of the beloved BL manga titled Pornographer: Playback on 26 February 2021 with the original cast and crew for the TV series reprising their roles for the film. With this, GagaTai would like to introduce you to Pornographer, the original TV series adaptation of the erotic BL manga Maki Marukido that is now available for streaming over at GagaOOLala.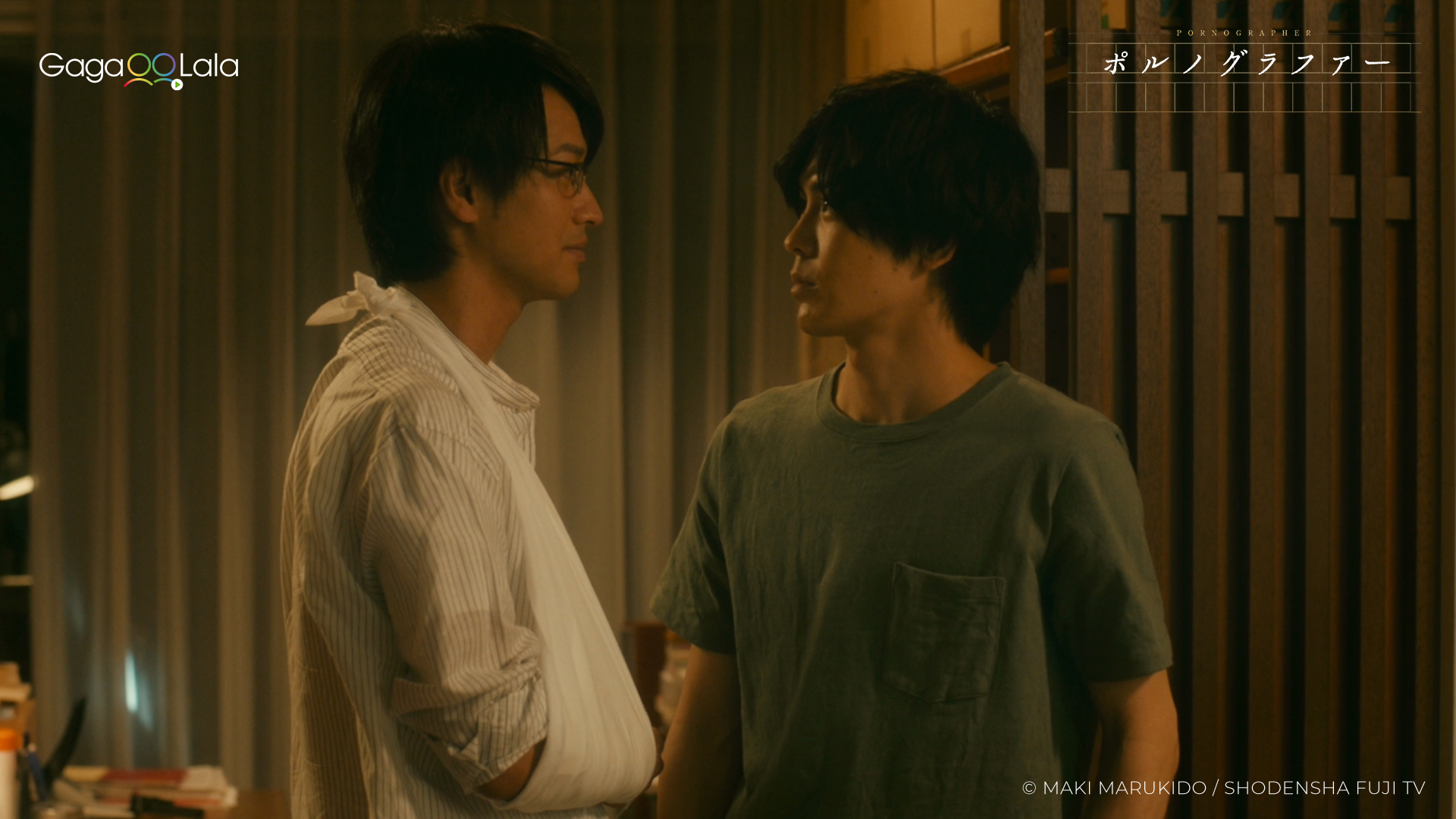 Izuka Kenta (Right) plays Kuzumi Haruhiko, a high school student in Pornographer. (Source: GagaOOLala)
The original mini TV series Pornographer centers on the erotic novelist, Kizima Rio who one day, fractures his hand because of an accident caused by a university student by the name of Kuzumi Haruhiko. With his arm broken and Haruhiko unable to pay for the injury, Rio asks Haruhiko to be "his helping hand", to assist him with the transcription of an erotic story he is developing. Unable to say no, Haruhiko helps Rio pin his story and in the course of doing so, Rio and Haruhiko eventually fall for each other with the two starting a relationship at the end of the series.
?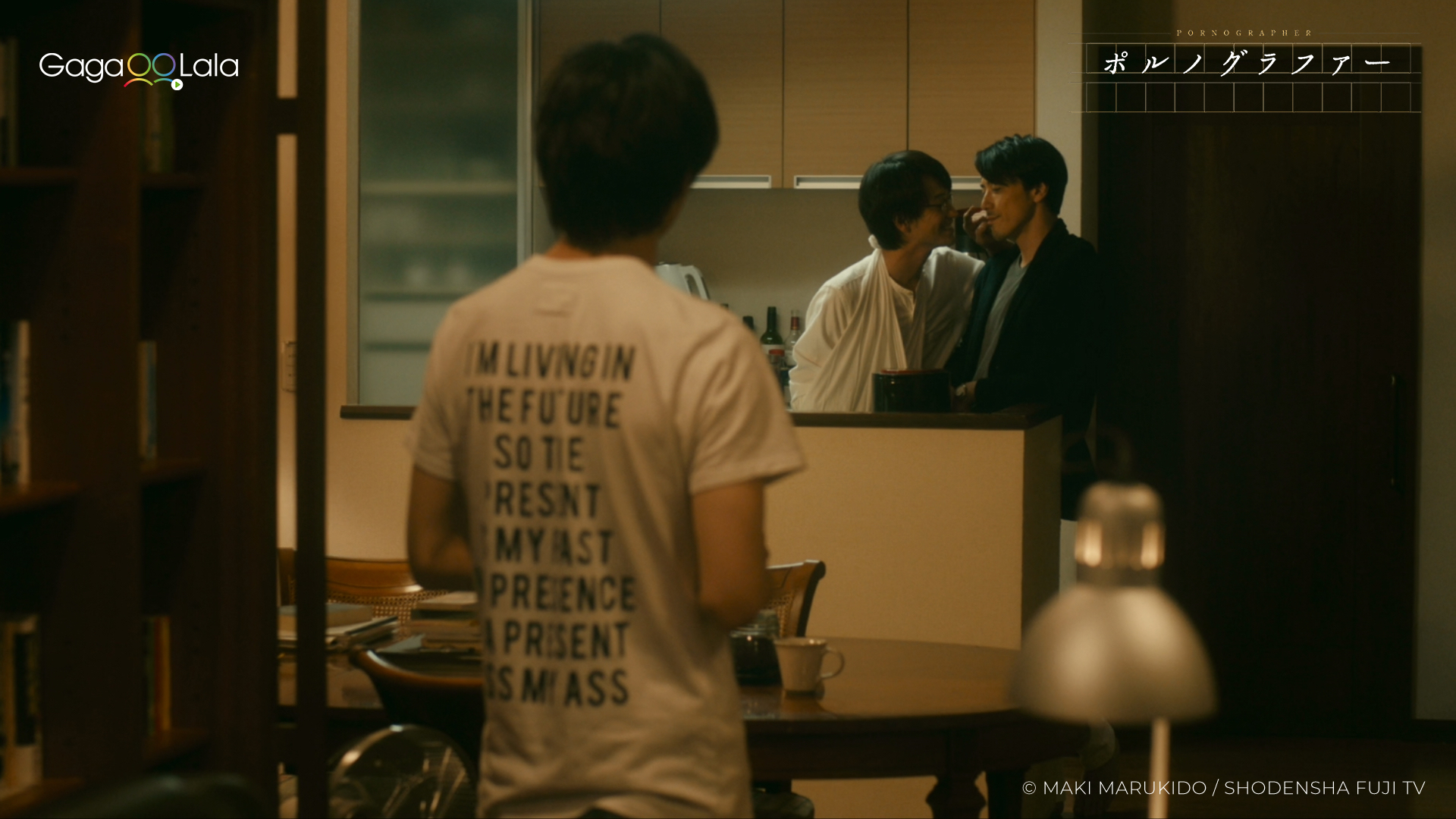 (Source: GagaOOLala)
Pornographer by the yaoi author Maki Marukido was first adapted into a live-action TV series by Fuji Television network in 2018, making it not only the world's very-first BL manga to be adapted into a TV series, but also the fastest series to ever reach the one million views milestone on the FOD, Fuji TV's online streaming service. Directed by Koichiro Miki, both the TV series and movie adaptation of the manga see actors Terunosuke Takezai and Kenta Izuka take on the roles of Kizima Rio and Kuzumi Haruhiko as the lead protagonists of the story. Having gained instant fame and recognition for his steamy, intimate scene with actor Matsuzaka Tori in the film Call Boy. the audience is curious about how the wonder boy Kenta Izuka will interpret the romantic relationship between a college boy and an erotic novelist in Pornographer.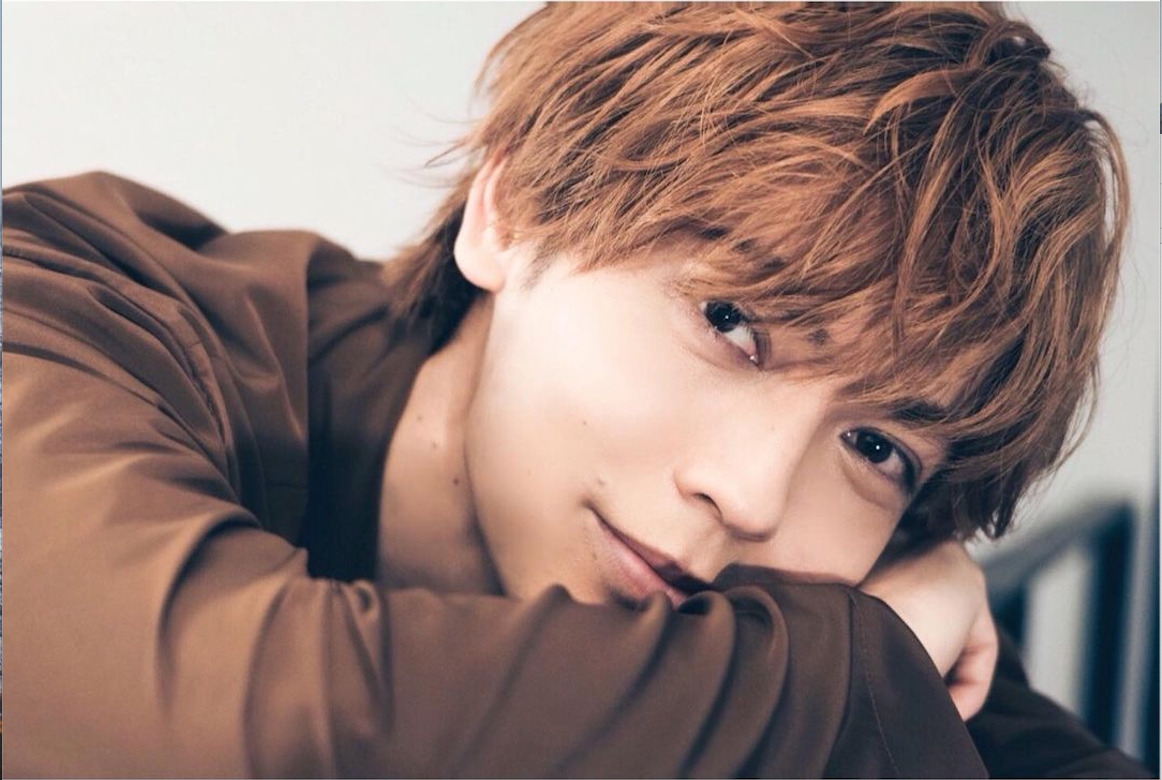 (Source: GagaOOLala)
A former student of Sociology at the prestigious Komazawa University, Kenta Izuka, who is originally from Seto, Aichi prefecture of Japan, has had no formal background nor training in acting but instead got himself into it through the different roles and performances he took part in during his time as a student. Soon enough, he made his acting debut in the 2006 drama series Body Healing Salon and by 2008, he hit stardom with his role as Todoroki Hikaru/R1 in the hit drama series Tomica Hero: Rescue Force. Besides the previously mentioned titles, Izuka's most notable works include the musical adaptation of the hit manga The Prince of Tennis, The After-Dinner Mysteries, From Today, and It's My Turn! After one and a half-decade in the Japanese acting industry, coupled with his acclaimed performance in 2018's Call Boy, it is believed that Kenta Izuka will provide for a much more detailed and profound interpretation of a queer character in Pornographer with its original live-action TV mini-series, Pornographer now available for streaming on GagaOOLala.