Watch I'm a Pornstar: Gay4Pay now on GagaOOlala.
Following the success of I'm a Pornstar (2013) in film festivals around the world, director Charlie David decided to launch the sequel I'm a Pornstar: Gay4Pay (2016) to expose, once again, the secrets of the gay porn industry. This time, he turned focus to the large number of "straight men" currently working in this field, and asked them about their reasons and motivations to become a gay pornstar. The public also seems to have a special interest towards the sexuality and private lives of pornstars, as well as, the inexplicably attraction of this "gay 4 pay" straight male actors for gay men. These straight actors, however, may also hide dangerous homophobic tendencies within the industry, where actors that look "too gay" are not considered attractive. Straight and gay actors answer all these questions and reveal some of the deepest secrets of the gay porn industry.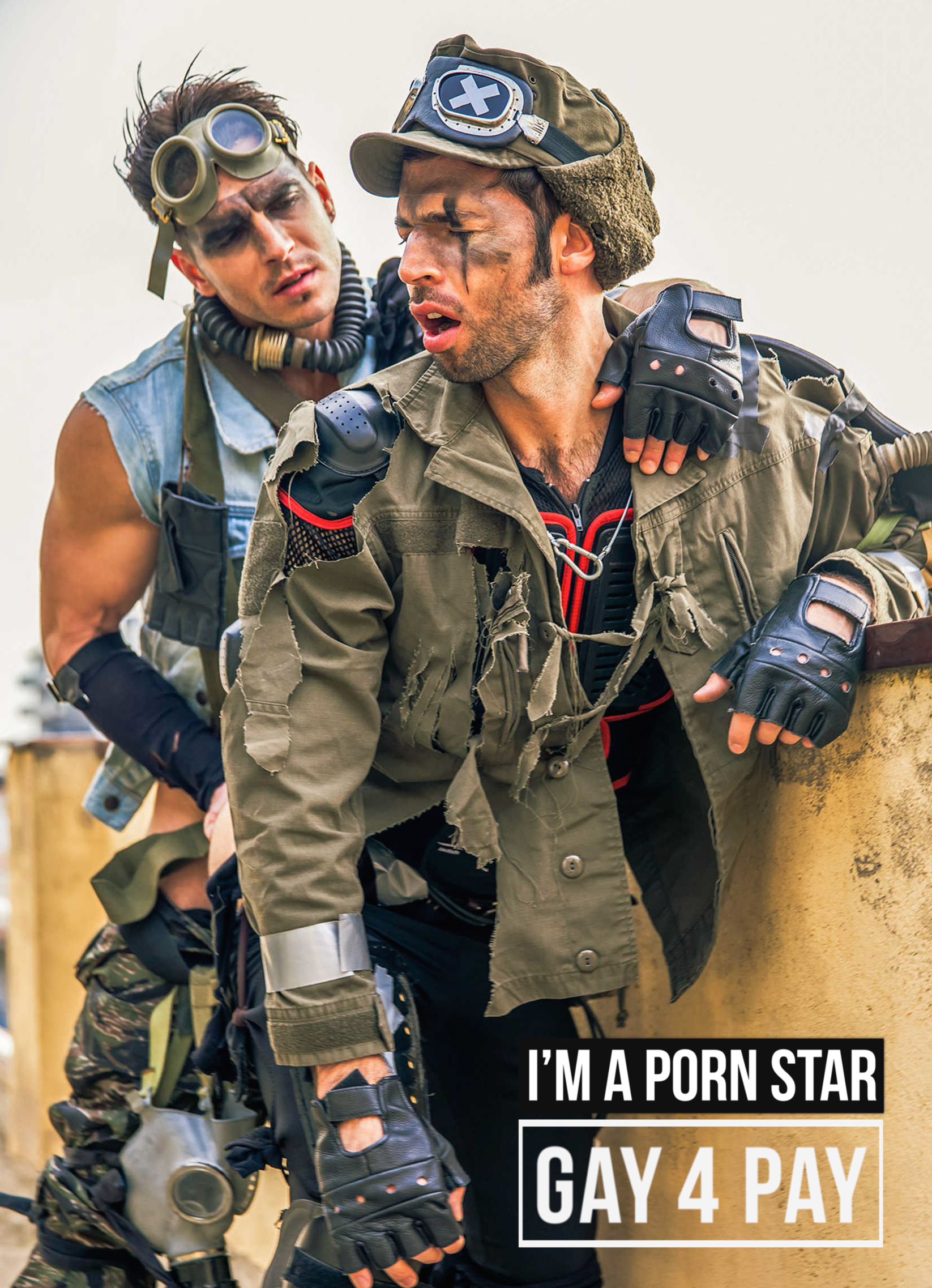 Gay porn star Edie Stone said that his experiences shooting scenes with straight actors has always been very good. In his private life, he has also had secret affairs with married and straight men, "I think that is ridiculous to say that straight men guys can have sex with other men just for money. It doesn't matter how much you pay you cannot convince a 100% straight man. In other words, I think money is just a smoke bomb."
The director also interviewed passersby on the street and asked them about their opinion on the question "if a man has sex with another man, can he still say that he is straight?" Some passers-by think it is not possible since "they had sex with another man, and not a woman". However, others simply stated the obvious "I think that sexual orientation is our own business. Who do you think you are?". Also, there was some supportive remarks, people that grew more curious about the topics when they heard about straight gay-pornstars.
To answer these questions, the film features the opinions of several straight gay-pornstars. They said that "except from when I am shooting, I am straight most of the time", "I never had a boyfriend, I only did it for the money", "I prefer to have sex with women than doing gay porn", "I do not enjoy sex with men", "I have sex with men, it's just a job, and men to me are not as attractive as women. " All of them defended their heterosexual identity.
One of the actors, Dean, who has a girlfriend, said: "I know I do not like men even though I have been part of gay porn films, I am very sure about my sexuality and shooting gay porn does not trouble me." He directly confessed he had never had sex with a man in private nor he had been aroused while having sex with men.  He further expressed: "People believe I enjoy, believe I am gay, because I played these roles, but it is only because of the money. If I do not seem to enjoy it, no one will want to see these films, and if no one is willing to pay to watch them then the film companies would not make money. So, I will continue acting out, pretending I am enjoying myself. "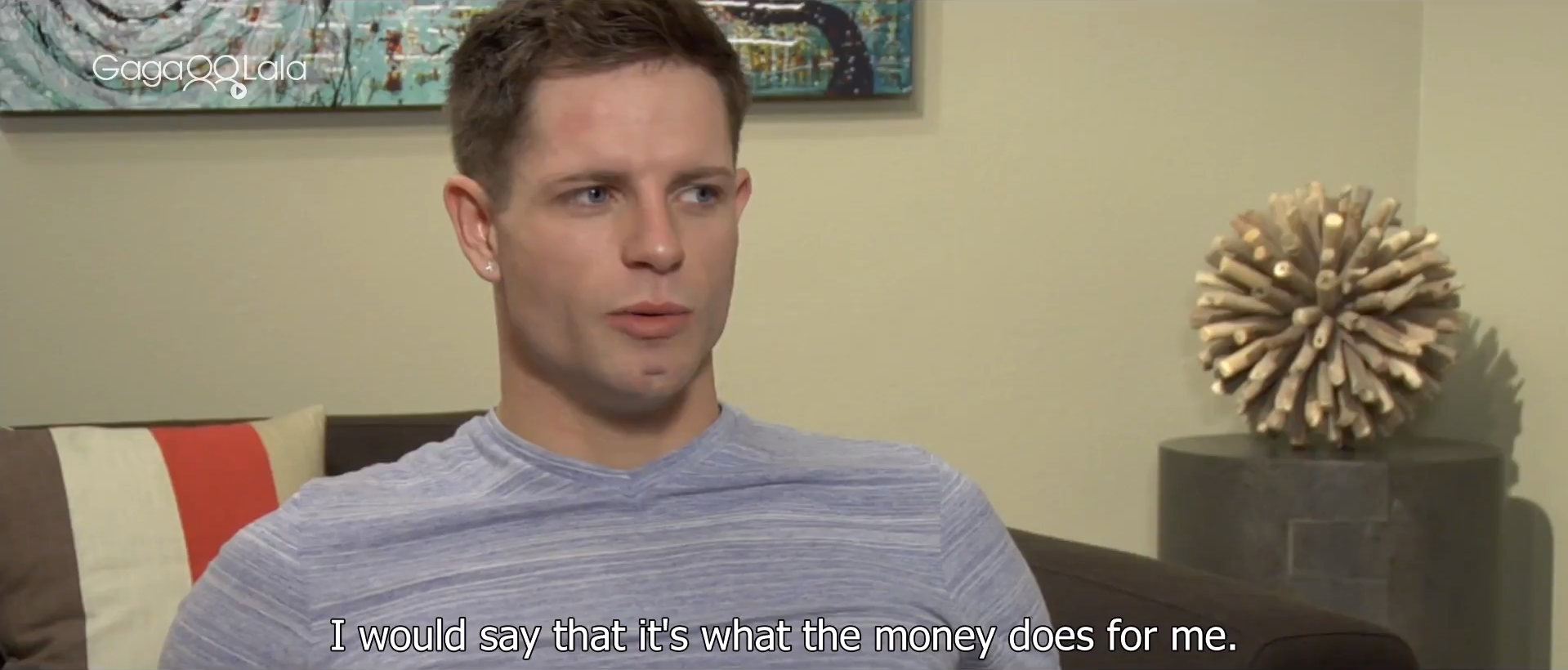 This documentary does not offer a definite answer on whether these straight gay-porn actors are really straight or not. If you want to watch I'm a Pornstar: Gay4Pay and find out all the pornstar's secrets (as well as some very hot behind-the-scenes takes) go to GagaOOlala now and enjoy our 7-day free trial!