Another story of homosexuals being forced into a heterosexual marriage? Nah. This is a story of how lesbians and gays conspire together to get married! Korean gay rom-com Two Weddings and a Funeral tells the story of a gay couple and a lesbian couple that fake two marriages in order to escape from a heterosexual life. The film not only highlights the oppression against sexual minorities in the very traditional Korean society, but also the isse of "marriage of convenience" prevailing in Asia.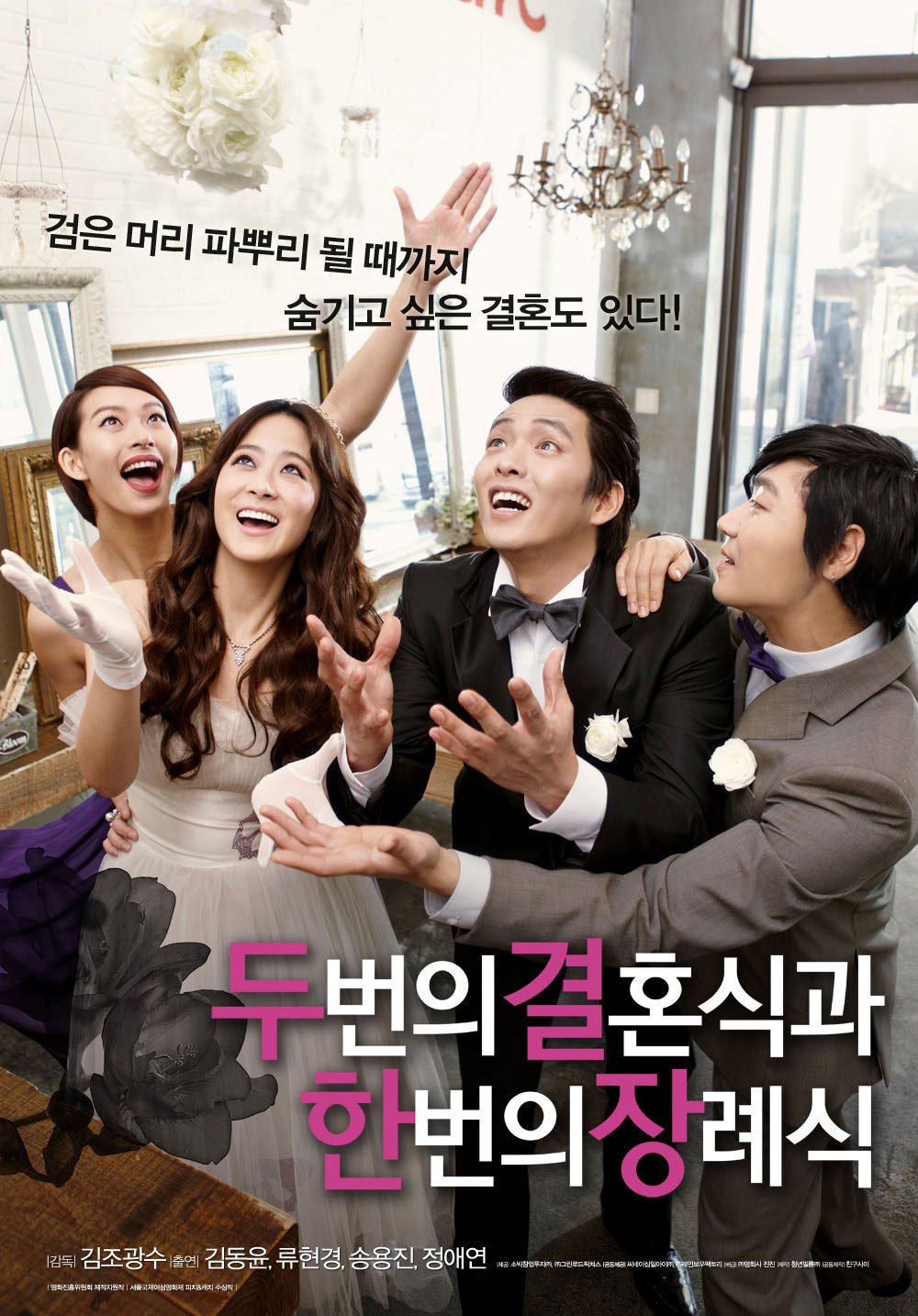 Marriage of convenience is a marriage without any kind of romantic relationship between the parties; instead, marriage of convenience is driven by specific reasons. Many gay people who cannot bear the stress from their families choose this path as a solution. Although based on a severe topic, Two Weddings and a Funeral tells this story in rather light and bright tone, unveiling a unique kind of sweetness hidden in these marriages of convenience. Such an entertaining in-depth exploration into this topic earned the film the praise of the audience when it was screened at the 2014 Taiwan International Queer Film Festival.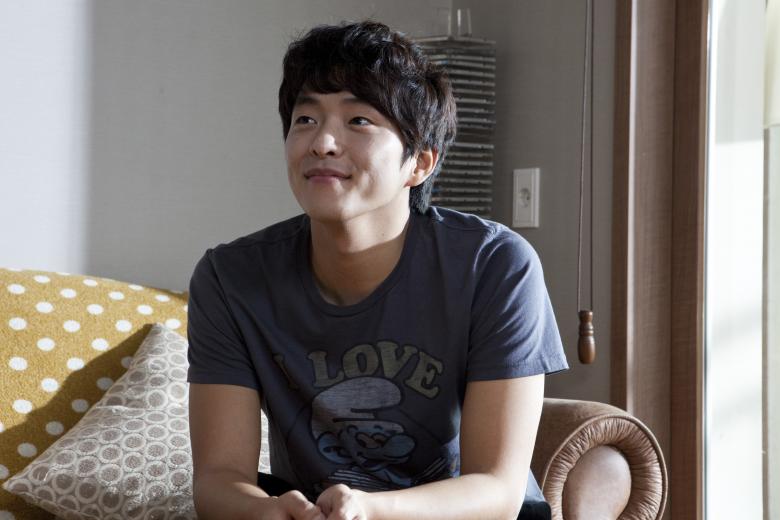 Two Weddings and a Funeral
The film follows a young doctor, Min-Soo, who is afraid of his parents finding out about him being gay and so he decides to fake a marriage with his charming colleague, Hyo-Jin. But Hyo-Jin is in fact a lesbian living with her partner in an apartment right across the hall. Hyo-Jin and Min-Soo therefore start their life of pseudo-cohabitation. Everything seems to be going well until Ming-Soo's parents start to doubt about their relationship and finally realize that this is a lie. Min-Soo learns that living a life in order to please others is actually harmful and hurtful.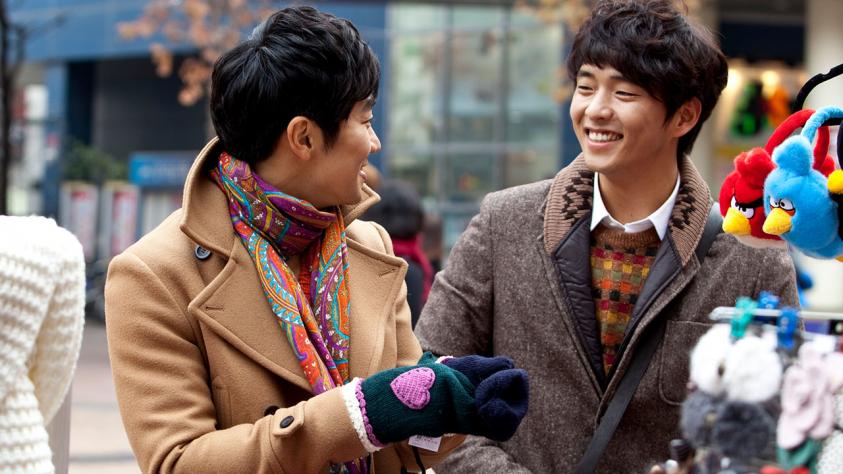 Source: GagaOOLala
Min-Soo, played by K-pop star Kim Dong-yoon, originally thuoght that this fake marriage could allow him to escape from their families, but it turns out the preassure is still there; moreover, his "wife" Hyo-Jin is also under constant attack, with people gossiping about her real sexuality. The comedy elements and the fresh, twinky look of Kim Dong-yoon will make everyone crack up!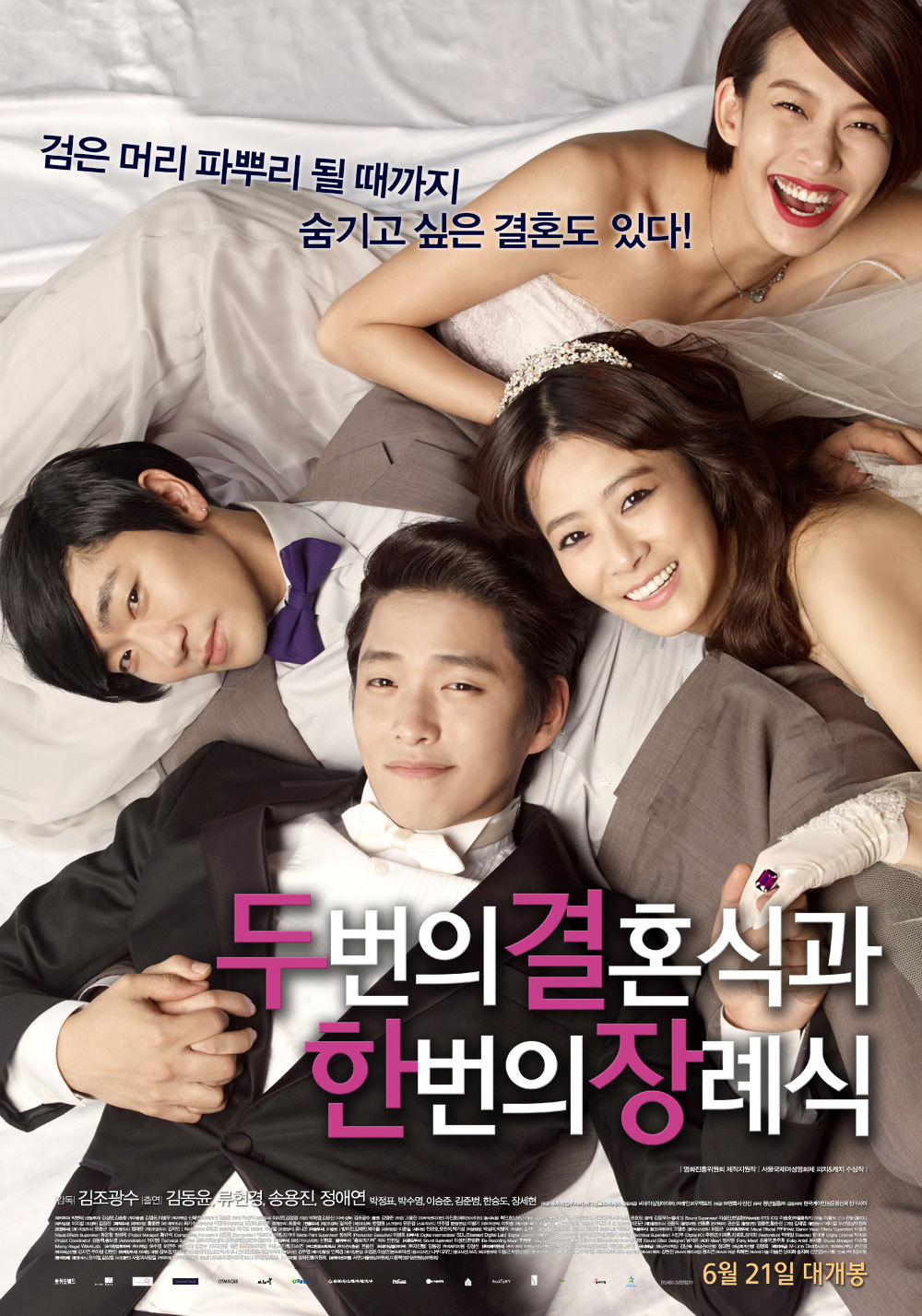 Source: GagaOOLala
Kim Jho Gwang-soo, director of Two Weddings and a Funeral, is one of the few openly gay Korean directors. Since the director understands gay cultures and has produced many gay films, Two Weddings and a Funeral is able to leave behind he sad narratives the plague queer cinema and lead the audience to explore the LGBT culture in Korean society at a lighter pace.  The gay characters that appear in the film are feel fresh and mundane (in a good way), making the plot lively and relatable.