"Femme queen on the streets, dom top in the sheets" - Dan Ni's once self-description on Facebook best captures how he beholds and desires femininity. One could always argue how difficult it is to be applauded for femininity in the masculine-worshipping gay culture. But Dan Ni did it. The second episode of Queer Asia – Vietnam, Dating with Dan Ni, delves into his personal life and goes through issues in contemporary Vietnamese gay culture from his perspective, issues such as online dating, open relationship and femininity.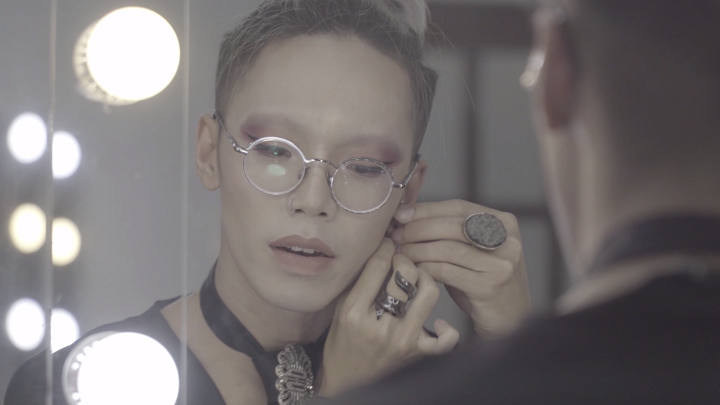 Dan Ni wears makeup on a daily basis.
Having graduated from the London College for Design & Fashion (LCDF Hanoi), Dan Ni is currently a 24-year-old graphic designer, a part-time model/drag performer and a fulltime queen. Tear apart different gender and cultural codes and reconstruct them on his body is what he does best. Knowing Dan Ni for 30seconds, you'd be inured to all the lace, sequins, fishnet and rhinestones he packs in his wardrobe. As he'd say, "My existence is a story to be told about gender politics, about defying what society says is masculine, feminine, what's accepted and what is not." Dan Ni is not just another non-believer in gender norms, he seems born ready to battle it out. Even the long-existing femme-shaming and masculine ideals within gay community had to bend the rules for Dan Ni. Whoever assumes that tops should look buff and act straight, they've never been in contact with Dan Ni and his self-proclaimed big "gun" that'd (probably) shoot out pink mists and rainbows.

Every piece of Dan Ni's drag debut look comes from his every-day wardrobe.
Dan Ni and his Israeli boyfriend, Shay, have been together for 5 years. They're currently in an open relationship where they are both at liberty to meet, date or roll in the sheets with new people. Dan Ni explained, "the premise of having an open relationship is not because we want to sleep with other people, but about trust." On the night Dan Ni debuted his drag performance, both Shay and Phil, the person Dan Ni was seeing, showed up to support him. No harm, no foul. Rest assured that "No mammals were harmed in the making of Dating with Dan Ni." As a matter of fact, they seem to get along well with each other according to Dan Ni.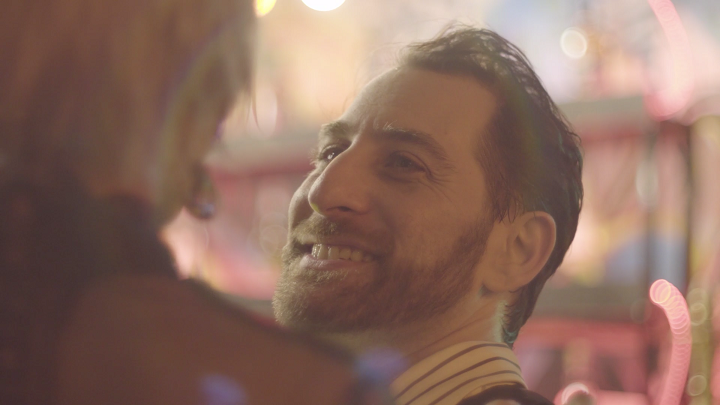 Having been together with his boyfriend Shay for 5 years, they're currently in an open relationship.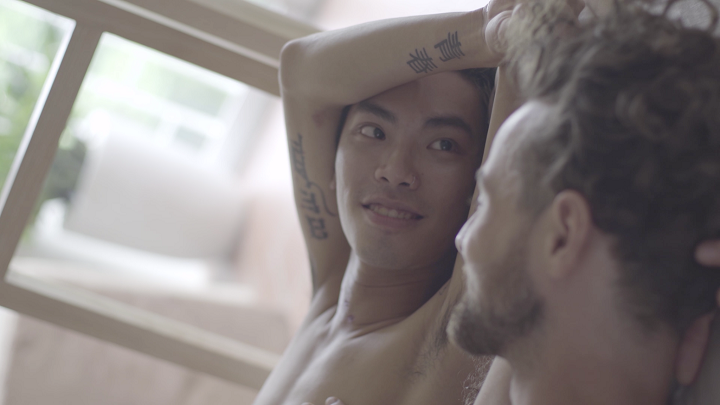 Dan Ni was also seeing Phil at the time of Queer Asia - Vietnam's shooting.
Going through Dan Ni's Facebook page, it's hard NOT to see all the screenshots of texts he'd received on gay dating app Grindr. You may call him femme, raunchy, slutty or a potato queen but none of those words matters to Dan Ni until he flips the narratives and tells his own story. When we asked Dan Ni to talk about his relationship with Shay on Dating with Dan Ni he said, "I want to give this person this amount of trust and respect, thereby I'm going to get the same in return." This is Dan Ni, the unapologetic queen. So, what is it like going on a date with Dan Ni? Find out for FREE on GagaOOLala this Friday (Jan. 11th).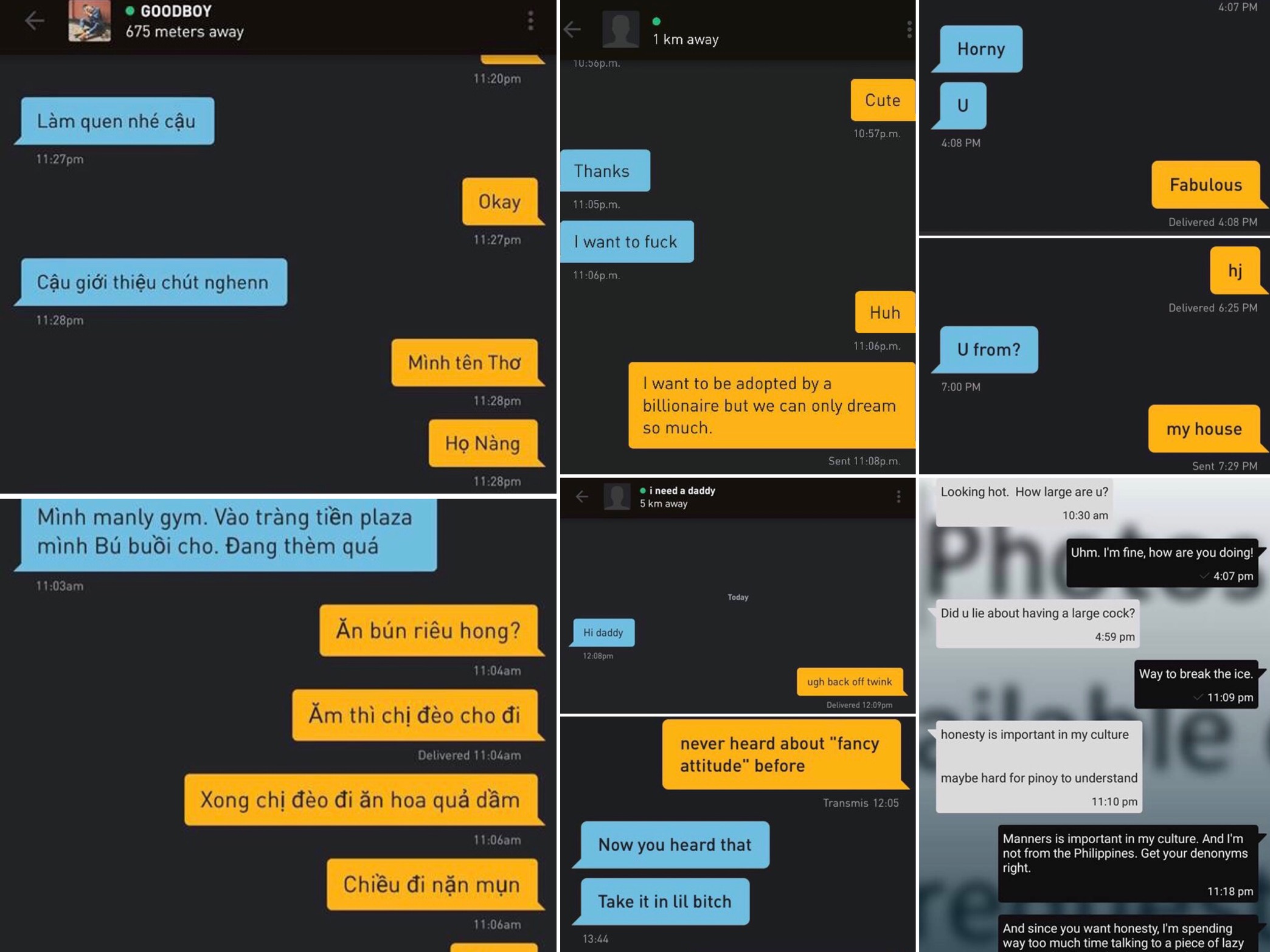 **Hint** it's "mothertucking" fun.
Watch the trailer below: