"I cannot fly to the top. I cannot stay on the ground. My soul is growing, yet it explodes by a stab. I am red, and I am a balloon. I am the first spectrum of the rainbow" – To my eighteen-year-old self.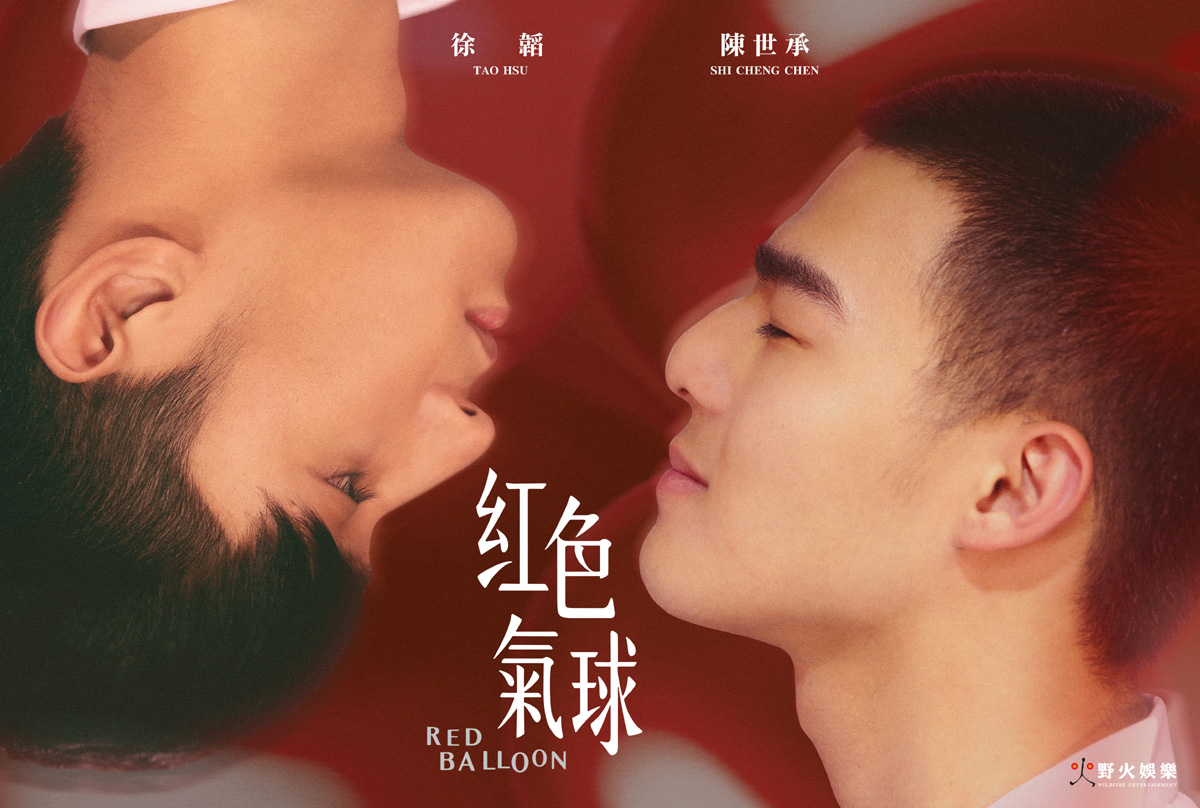 Taiwanese gay love drama Red Balloon.
Taiwanese romantic gay web series Red Balloon explores the LGBT community experiences in school. It uses the first color of the rainbow, red, to represent everyone's the first time: "first time facing his sexual orientation, first time coming out to people, and first time falling in love with a man." Red Balloon features 2 gorgeous actors, Chen Shi Cheng and Hsu Tao, in the main roles of high school kids Zi Chen and Hsiang Wan. Two young teens in a pure and innocent relationship that will remind you of those good old days back in school.
"If first love is so hard, then falling in love with someone of your same sex is a start and also an [email protected]*Oq23V2yF$BJUFFqxJ2cs1aTFm(b8WDP4ZLrend."

Zi Chen (left) and Hsiang Wan (right) play the gay couple in the show.
The story of Red Balloon develops on the summer of 2003. Zi Chen is a clever and responsible student with many good qualities. He is also the captain of his school's basketball team. If nothing interferes, he's destined for greatness. But then, he meets Hsiang Wan…
Hsiang Wan has a passion for photography, and he wishes to become a professional photographer one day. He curls his hair, like an artist, he hates the stiff uniform, so he makes some upgrades, he's a rebel. For Zi Chen, Hsiang Wan is the kind of crooked student that he hates the most. But no one would expect that after a series of incidents, Zi Chen's loathe for Hsiang Wan would gradually turn into affection…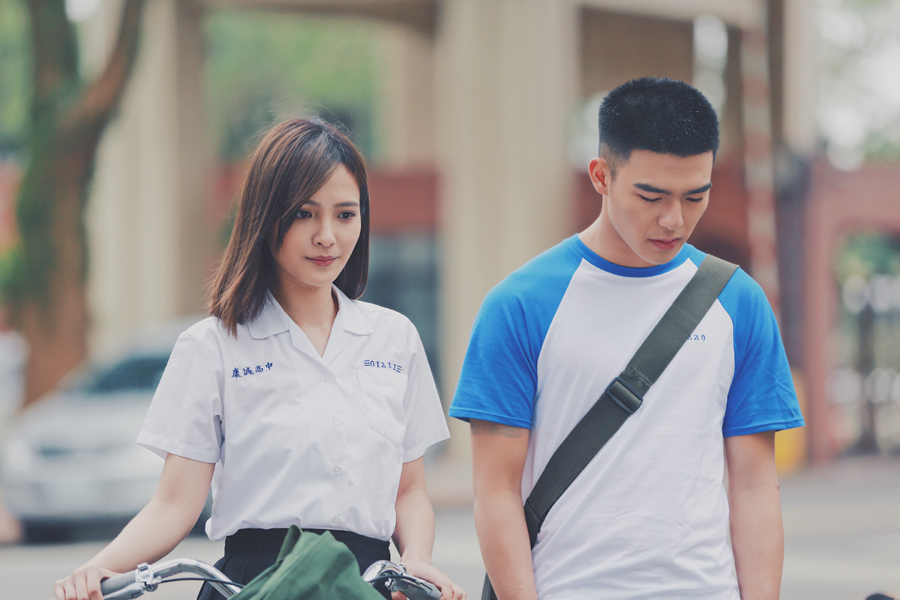 Zi Chen (right) and his childhood sweetheart (left).
Up to the point that, eventually, Zi Chen is forced to face his feelings. Finally, he and Hsiang Wan become a couple. Unfortunately, Zi Chen's crooked father, a gangster boss, finds out what's going on with his son and forbids their relationship. In 2003, the LGBT community was much more mistreated than today. These two boys have to face rejection from their families, friends and classmates. Their relationship turns into a continuous struggle. Will they overcome everything and fearlessly love each other?
The sparkles between these two heartthrobs are worth watching.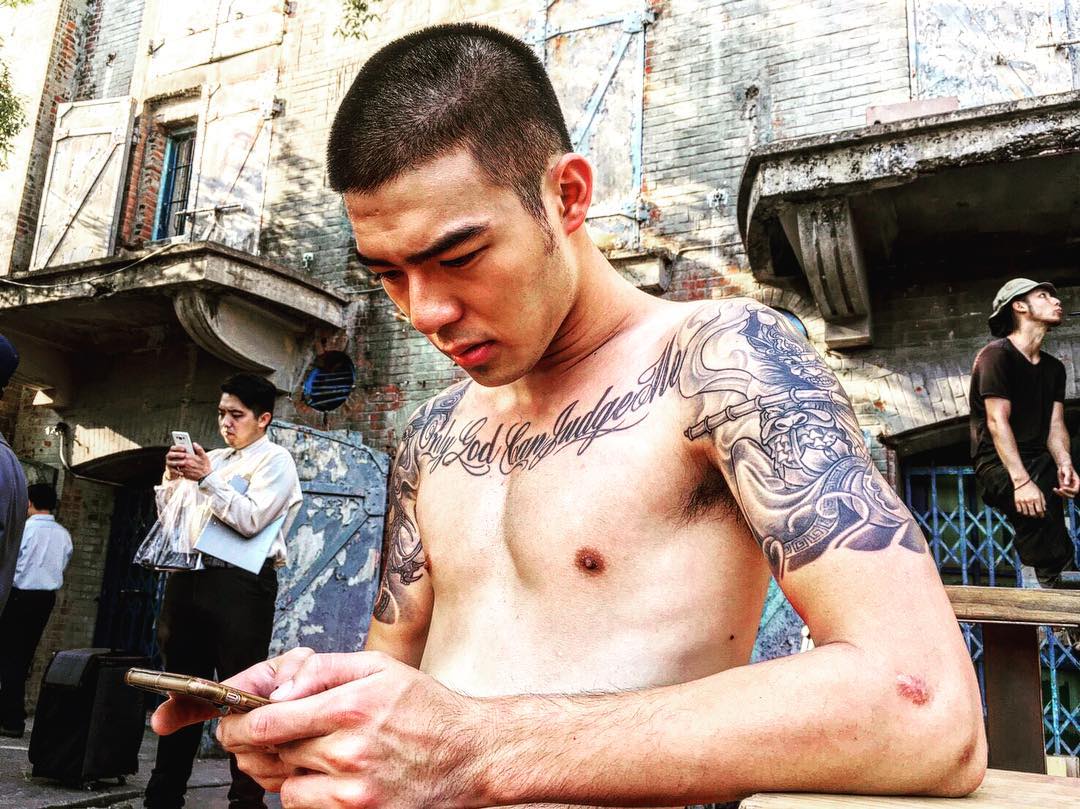 Chen Shi Cheng has very cool tattoos all over his chest and arms. / Source: Instagram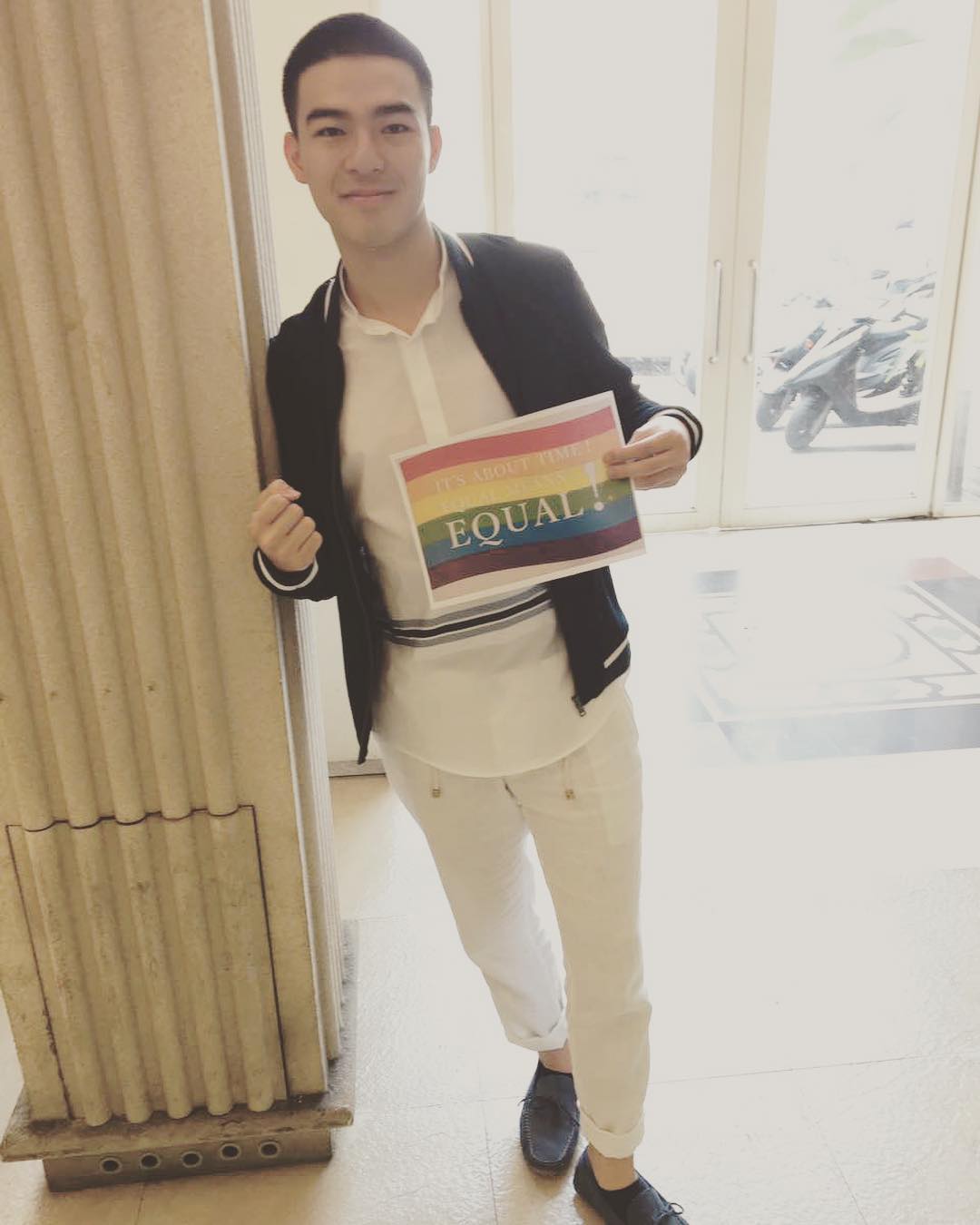 He also supports marriage equality! / Source: Instagram
The other lead actor, Hsu Tao, is also a very handsome young man.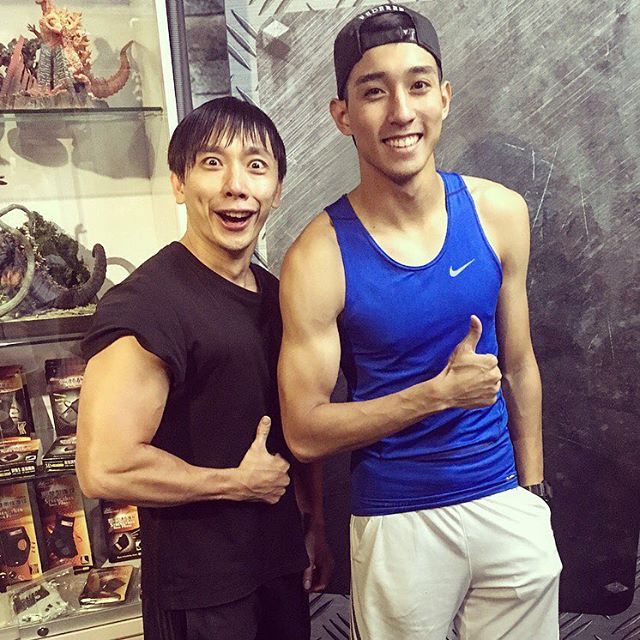 Hsu Tao (right) and his personal trainer. / Source: Instagram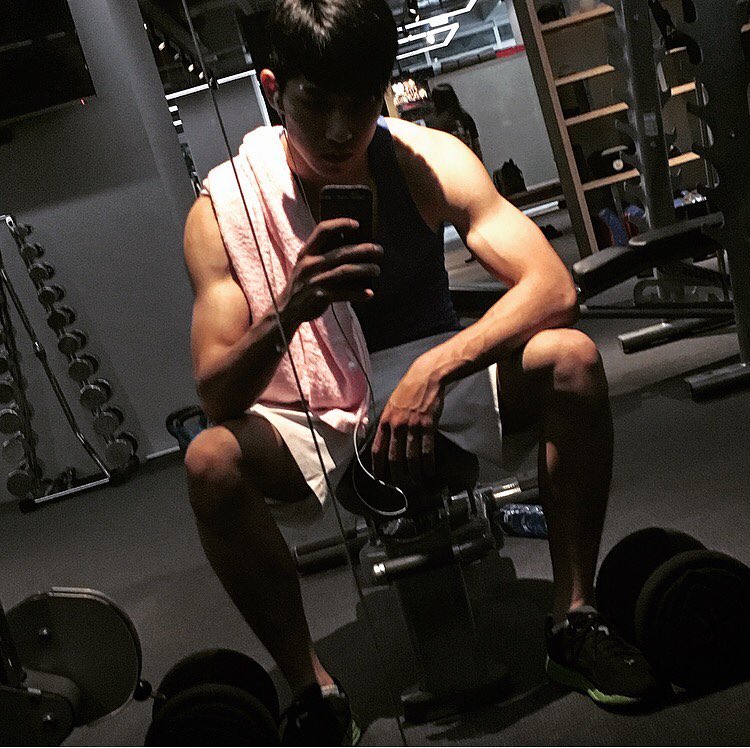 Hsu Tao goes to the gym a lot, his muscles give him away! / Source: Instagram
15 years pass by, the connection between the two now adults is still strong. Zi Chen becomes a lawyer, and he has no choice but follow his father's instructions to marry a woman. One day Zi Chen, his wife and daughter come to Hsiang Wan's studio to shoot some family photos. Will Zi Chen listen to the voice inside his heart again?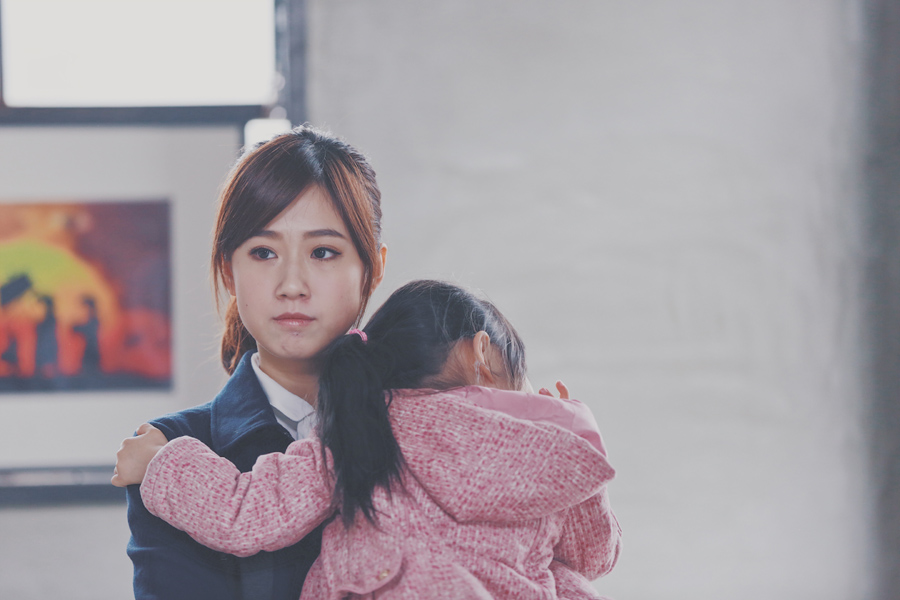 Zi Chen's wife and daughter.
Will these two men hold each other's hand again? Liang Zhe and Kun Da play the adult versions of Zi Chen and Hsian Wang, and their chemistry is exhilarating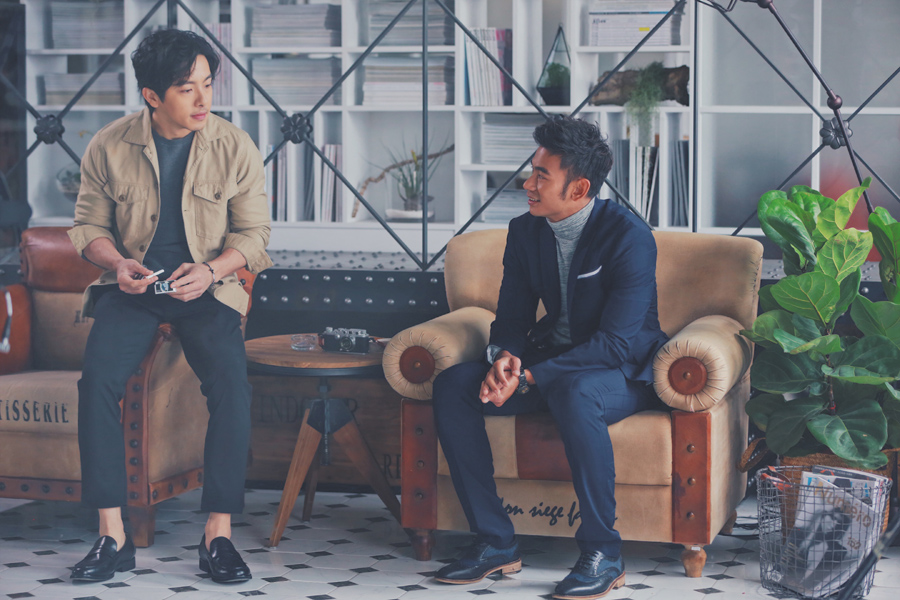 Kun Da (left) and Liang Zhe (right) reigniting their spark.
The theme song for Red Balloon was created by newcomer Ape. His voice is exquisite, which makes the song even more touching.
Besides, the crew of Red Balloon also invited Malaysian singer Evangeline to write a song for the show.
Red Balloon is now available on GagaOOLala, do not miss it!