Throuple? is one of the episodes from the gay comedy mini-series 5 Lessons in Happiness. Featuring a hot bisexual love triangle as the main storyline, this film tells the story of a romance author that writes about her own affair in her novel.She is extremely worried about this affair breaking her marriage, until one day she finds her husband and her lover in bed. The sexy and passionate lesbian kissing clips have gone viral on the web, and the actress Lynn Chin admitted that she had had a girlfriend before. The actors did their research on lesbian sex-terms in Taiwan, and said that "grinding tofu" was a favorite of theirs. 5 Lessons in Happiness is a GagaOOLala Original mini-series composed of five queer short films.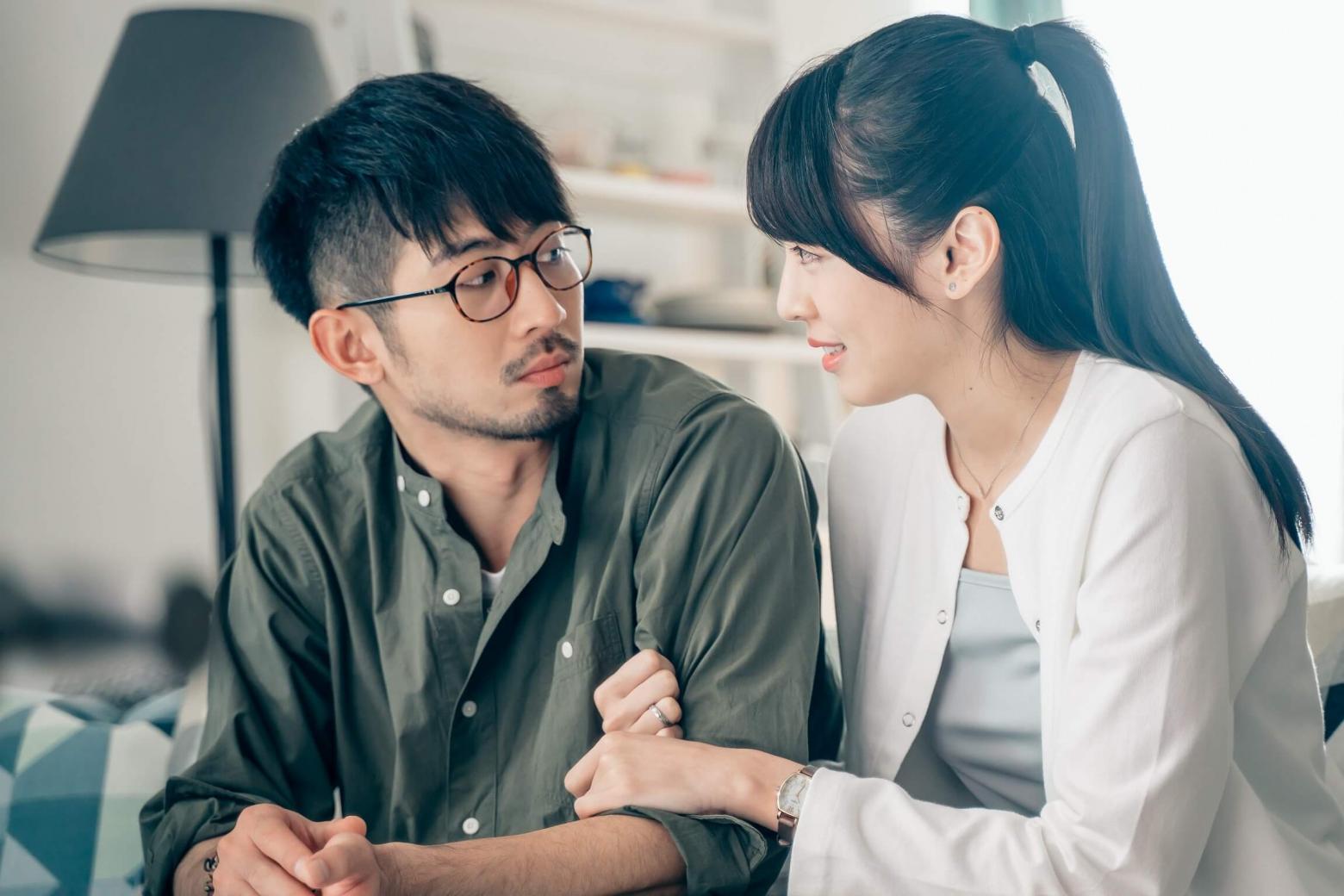 Eliza Peng (right) publishes a romantic novel about her affair, Jolin Chian(left), her husband, has no idea about it / (Photo Credit: GagaOOlala)
Throuple? was directed by Nancy Chen, director behind Big Three Dragons. The cast include the newcomer Jolin Chien from Let's go Crazy on Live, model Eliza Peng who has starred in many music videos, and the lead singer in the girl band Jade Eyes, Lynn Chin. In this film, the throuple is trapr in the bisexual love triangle. When asked about which actor or actress do they feel most comfortable with during the steamy scenes. Eliza said that she felt more safe and comfortable shooting a steamy scene with a girl, Jolin Chien commented he was very jealous of the two actresses since they felt very close to each other, and even lean on each other when they were on their phones in the lounge. He definitely was the third wheel! 
The less-experienced actress Lynn Chin starred as the publisher who likes to spot and help new writers. The steamy girl-on-girl kissing scenes made all the crew really uncomfortable! She said she is in real life quite similar to her character, always being the brave and active one in the relationship. She also revealed that she has dated girls before, and everyone jokingly said that no wonder she is such a great kisser. The three of them kept going on and giggling about the sex-terms they have learned, and said they all know what "grinding tofu" and "scissoring" mean, but avoid talking about the term "pillow princess."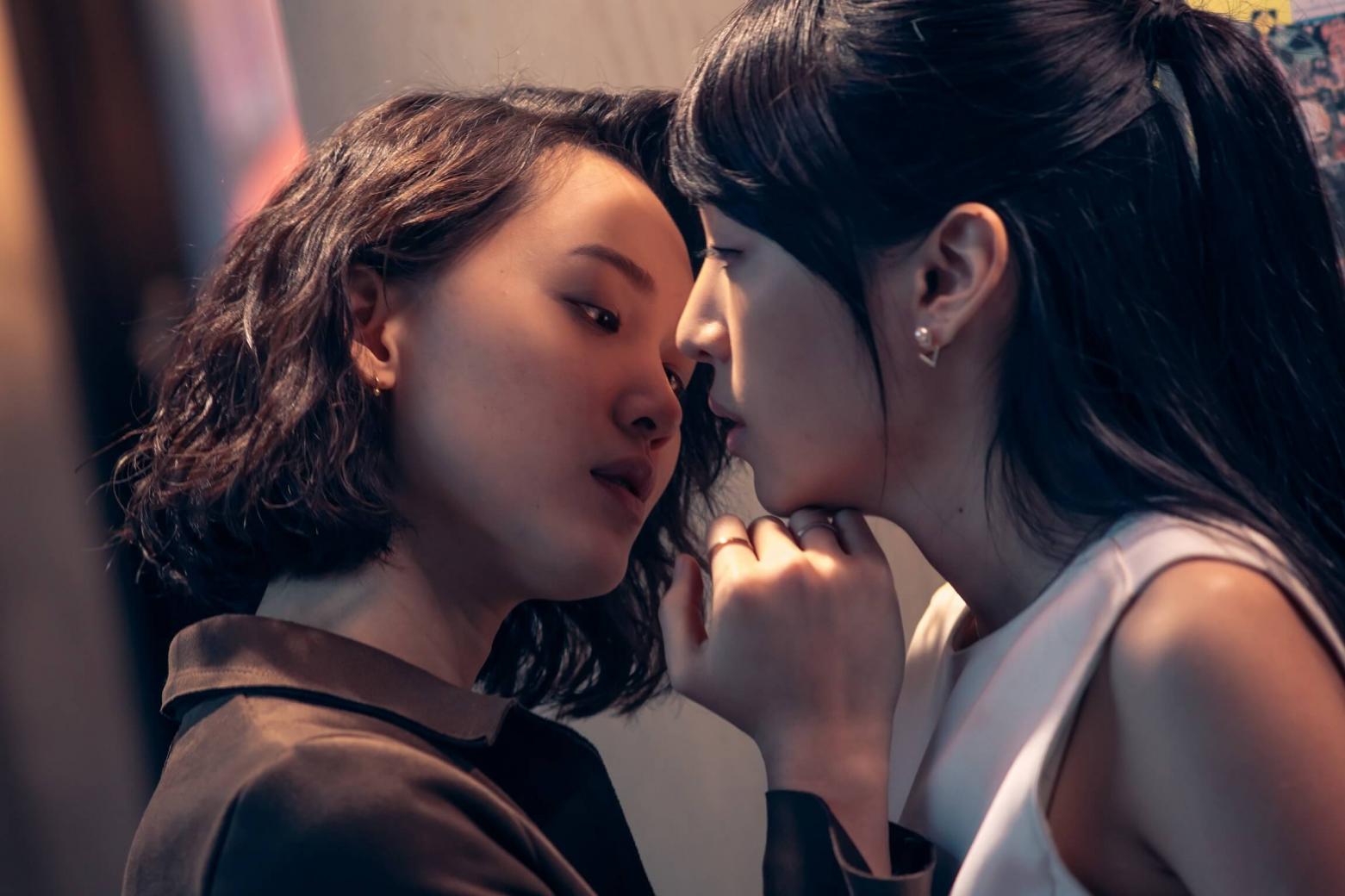 Lynn Chin (left) revealed that she once dated a girl before, and everyone told her no wonder she's an amazing kisser.
(Photo Credit: GagaOOlala)
Throuple? tells the story of a married writer, Feifei, who becomes an award-winning author with her novel Don't Go Deeper, I Surrender, inspired by the lesbian affair she has with her publish director, Aiki. Feifei is worried about her husband but she decides to confess her love and sexuality to Aiki. In the meantime, Aiki decides to leave this toxi relationship and visit Feifei's husband to talk about Feifei's feeling. Feifei sees her husband and her girlfriend  lying in the same bed... The throuple is on the same boat, what is goning to happen with their relationship?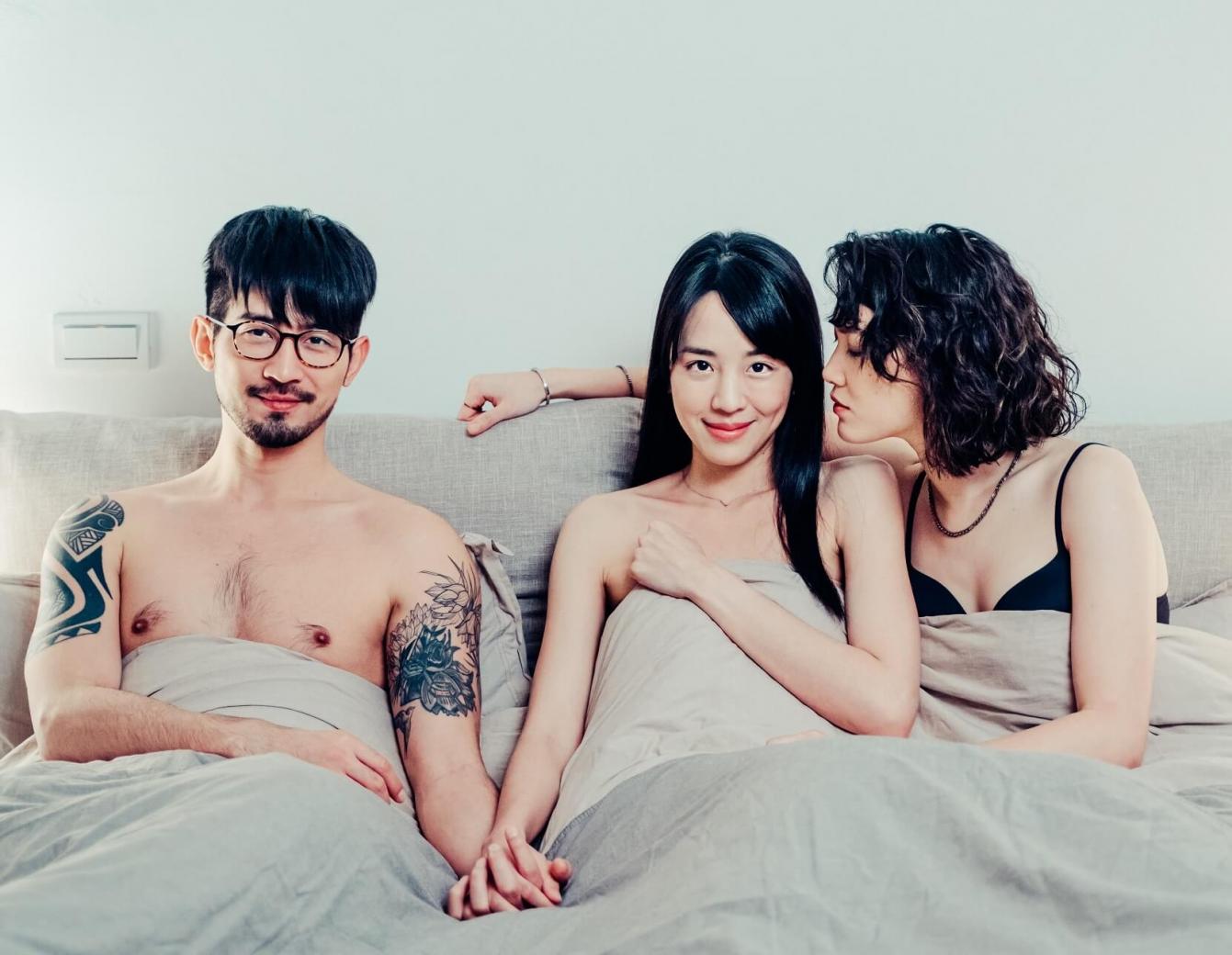 Trouple surrounds the hot topic of a bisexual love triangle, the trouple talks about sex-term to gain mutual understanding with each other.
(Photo Credit: GagaOOlala)