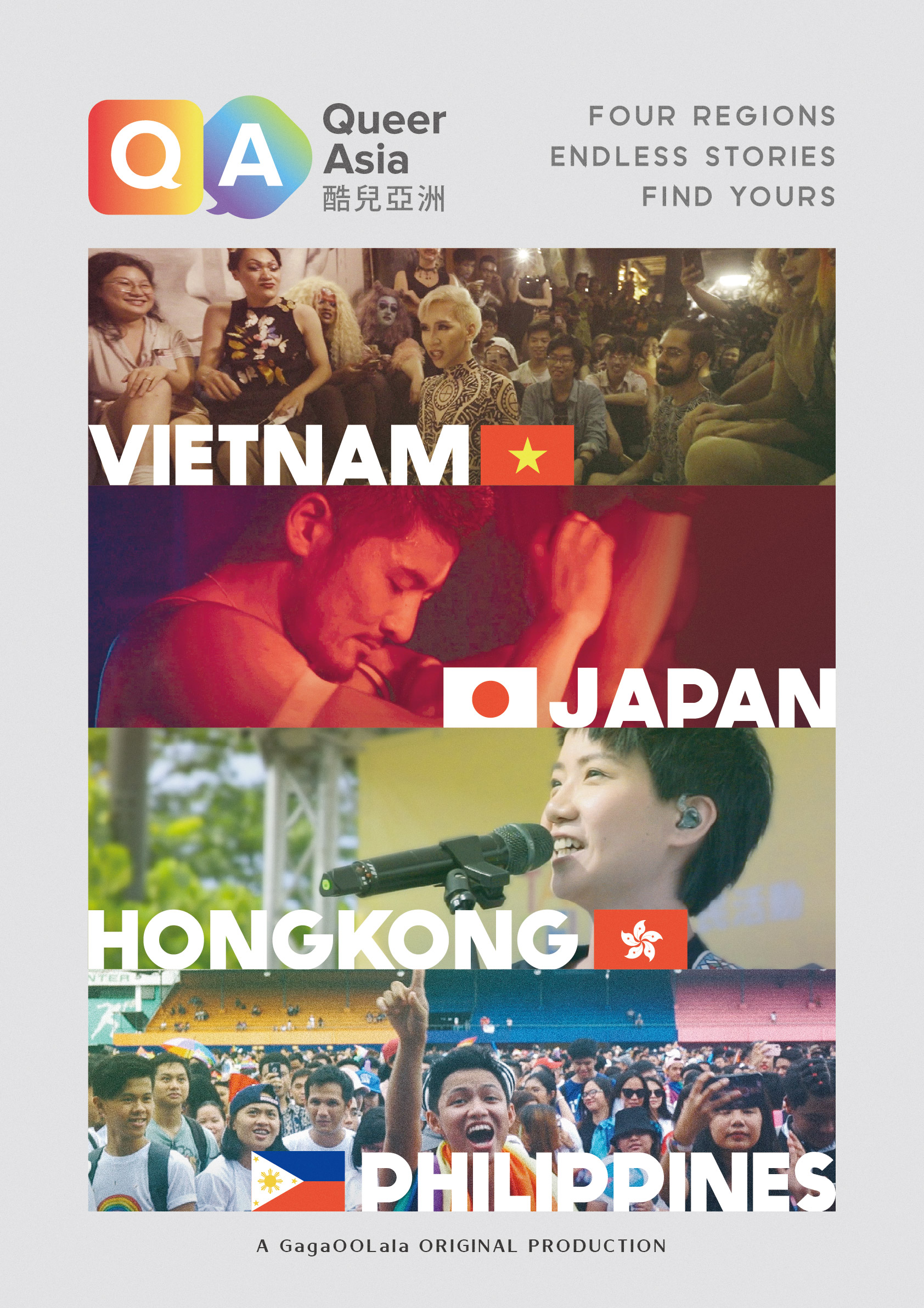 Queer Asia official poster.
Multiple Asian LGBTQ stories have been featured in the media the past few months: from Taiwan's Marriage Equality Law and India's repeal of the colonialist Section 377A, to the more unfortunate public canings of gays and lesbians in Malaysia and Indonesia. Asia is quickly becoming the next battleground for gay rights and a new docuseries, Queer Asia, intends to capture these convoluted times.
GagaOOLala, Asia's first and largest LGBTQ streaming platform, is behind the project. Its vision to amplify the voices of the LGBT people and generate awareness across the region is in perfect alignment with that of Queer Asia. For the first time, a documentary will travel across the region exploring the powerful personal stories behind the big headlines. Queer Asia aims to shed light and unify the different LGBT communities, while showcasing the richness and uniqueness of the queer culture from each territory. For its first season, the series will focus on four territories: Hong Kong, Philippines, Japan and Vietnam.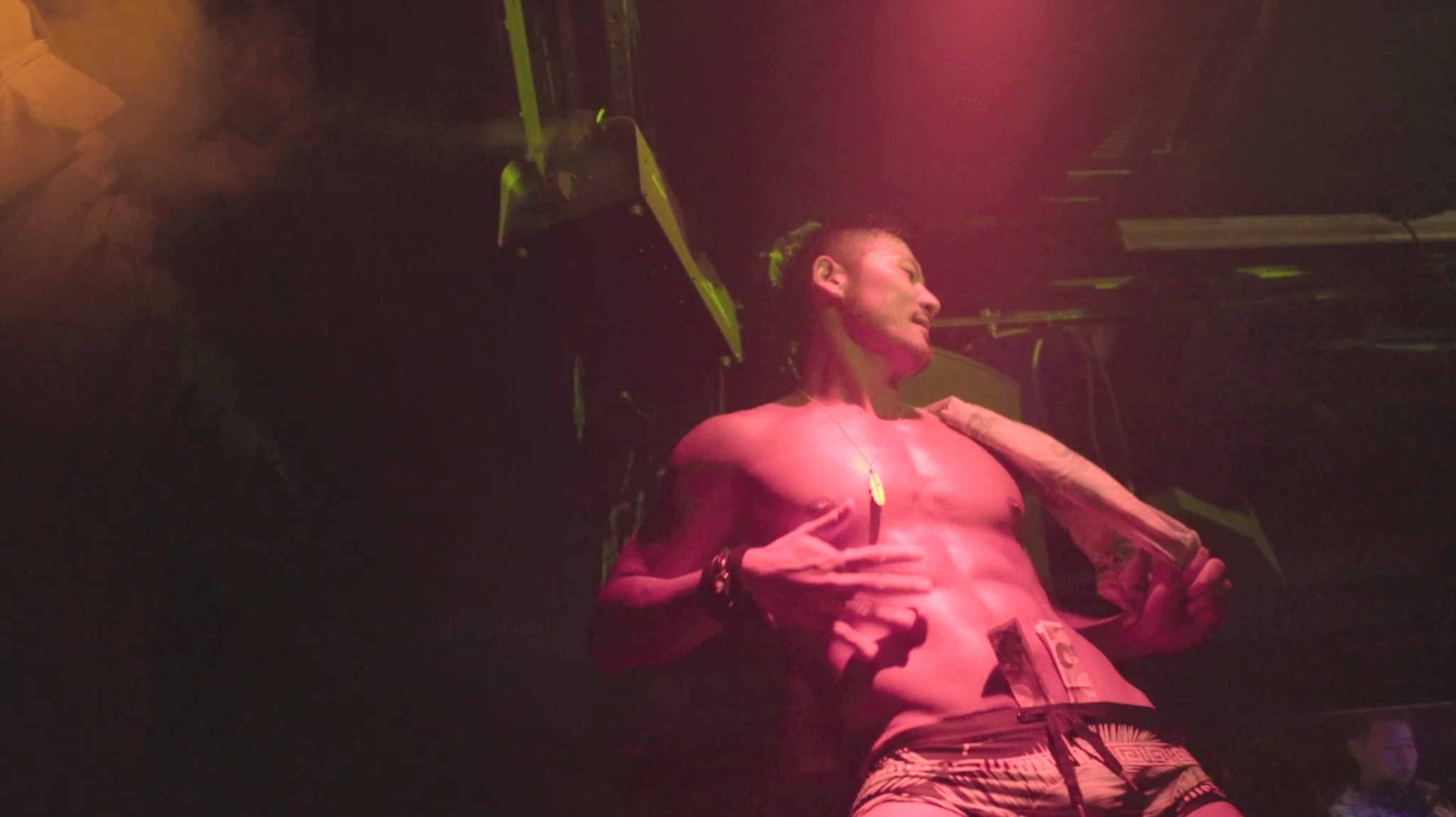 Queer Japan will follow the lives of gay and lesbian go-go dancers.
The biggest struggle behind this project is that LGBTQ content creation and distribution is still forbidden or highly restricted in many Asian countries, either through theater release, television or the internet. There are currently over 30 queer film festivals all throughout Asia, but their films play to a very limited audience and, more often than not, these festivals need to take place in diplomatic compounds such as European and US embassies.
Taiwan, home of GagaOOLala, is the exception to the rule, where gay films are distributed on all windows, and also houses one of the most well-known queer film festivals as well as the biggest pride celebration in Asia. Jay Lin, founder of GagaOOLala and co-founder of the Taiwan International Queer Film Festival (TIQFF), expressed that "after 5 years involved with TIQFF and 15 years working in the media business in Asia, I am convinced that online streaming is the way to connect up the disparate and sometimes isolated communities and individuals throughout Asia. By focusing our original productions on authentic stories of the lives of Asian LGBTQ people, we are telling our viewers that we are just as concerned about what is happening in our region as to bring relevant and engaging content from around the world to everyone's TVs, computers and mobile devices."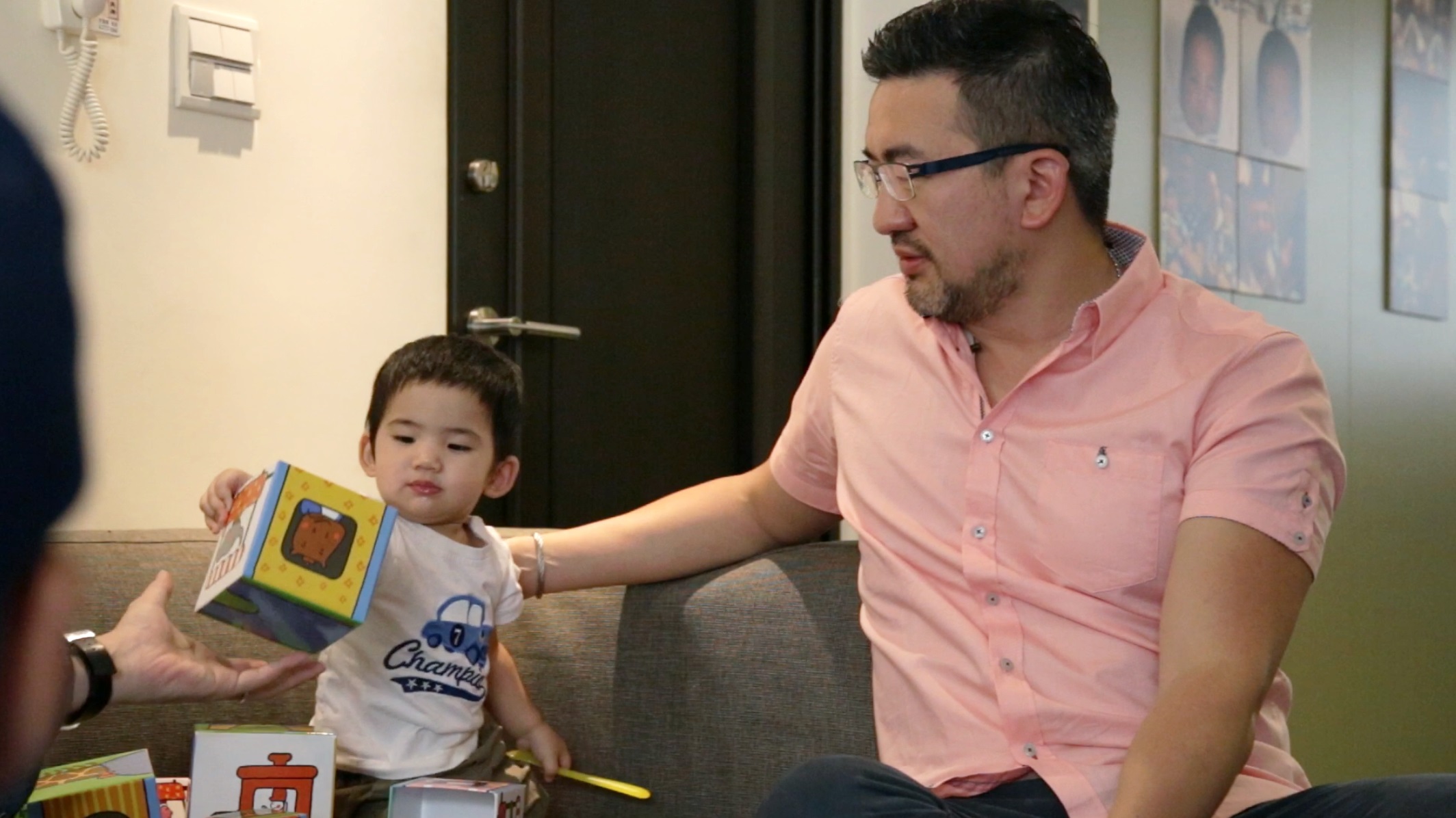 Jay Lin, producer of Queer Asia, with one of his sons
This project took off in 2017 with a pilot season titled Queer Taiwan with four episodes focused in controversial topics in the island: religion, drag culture, disabilities & sex services and surrogacy. The new series will expand its scope to four new different territories, inspiring new characters and timely topics. The Hong Kong episodes will explore the relationship between fame, social class and being part of the LGBT community. In Philippines, the fastest growing HIV epidemic in the world is in the eye of the storm. Interviews with some of the most prominent gay manga artists and go-go dancers will show a different side of the Japanese stereotypes. Finally, Vietnam will focus on its unique queer history while following the preparations one of the most colorful pride celebrations in the world.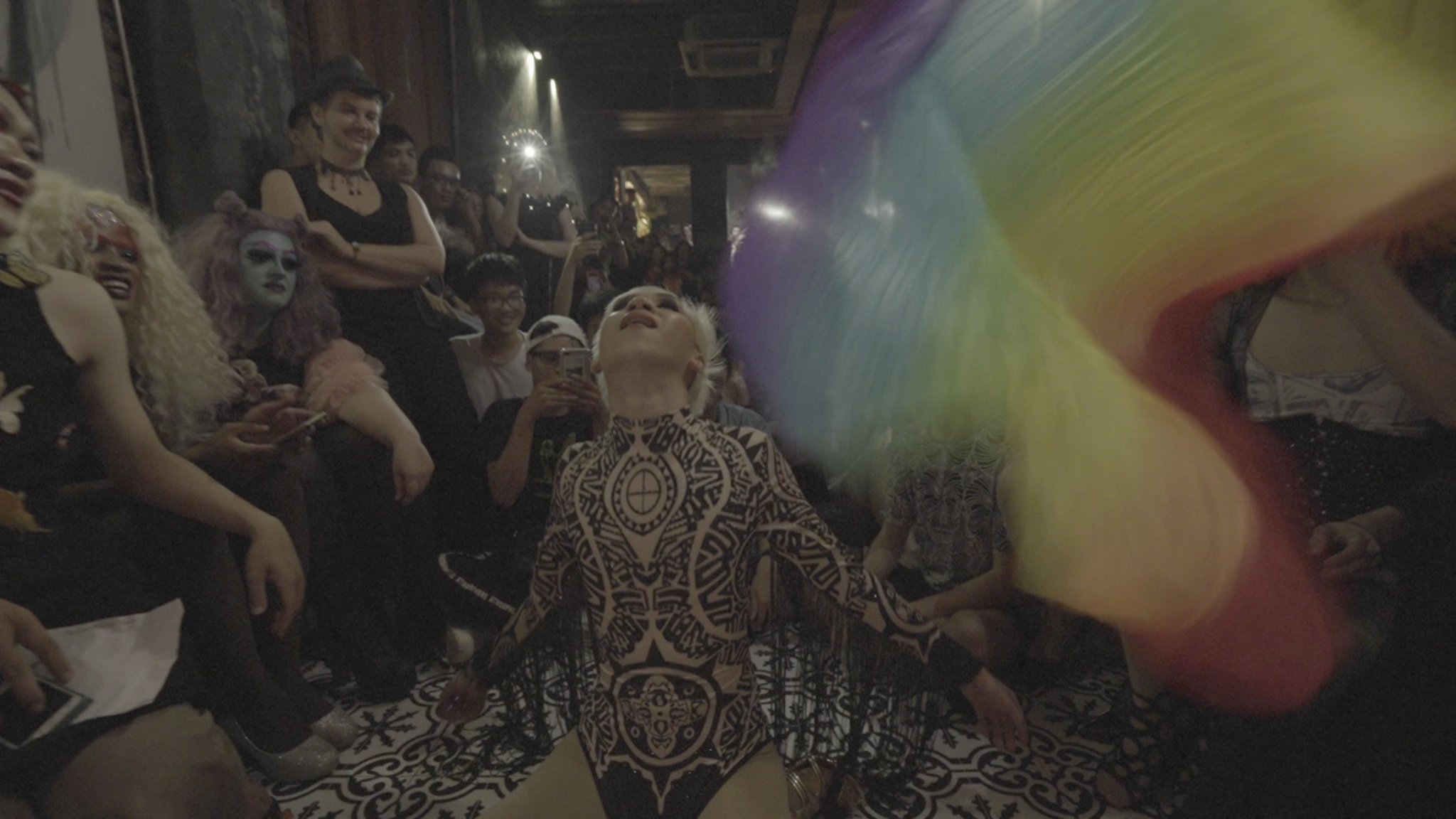 Hanoi Pride preparations.
GagaOOLala is also hoping to adopt a Netflix approach by localizing its content in the countries where it has a presence, as well as working closely with local creators and LGBT communities to find stories and projects worth sharing with the rest of the world. GagaOOLala currently has over 100,000 registered members and it is available on Taiwan, Hong Kong, Macau, Indonesia, Malaysia, Philippines, Thailand, Singapore, Brunei, Cambodia, Laos, Myanmar and Vietnam.
The first episode of Queer Asia premieres on October 26, with new episodes releasing every Friday with a total of 14 episodes. Queer Asia kicks off with Hong Kong followed by Philippines, Japan and Vietnam.
Queer Hong Kong official trailer:
GagaOOLala – Find Your Story
Web: www.gagaoolala.com
Facebook: GagaOOLala - FindYourStory
IG @gagaoolala.official