The first LGBTQ+ film released after the legalization of same-sex marriage in Taiwan, The Teacher, follows Kevin (Oscar Chiu) a 26-year-old civics teacher that is struggling between his relationship married boyfriend and coming out at his school. The movie received two Golden Horse Awards nominations and won the award for Best Supporting Actress.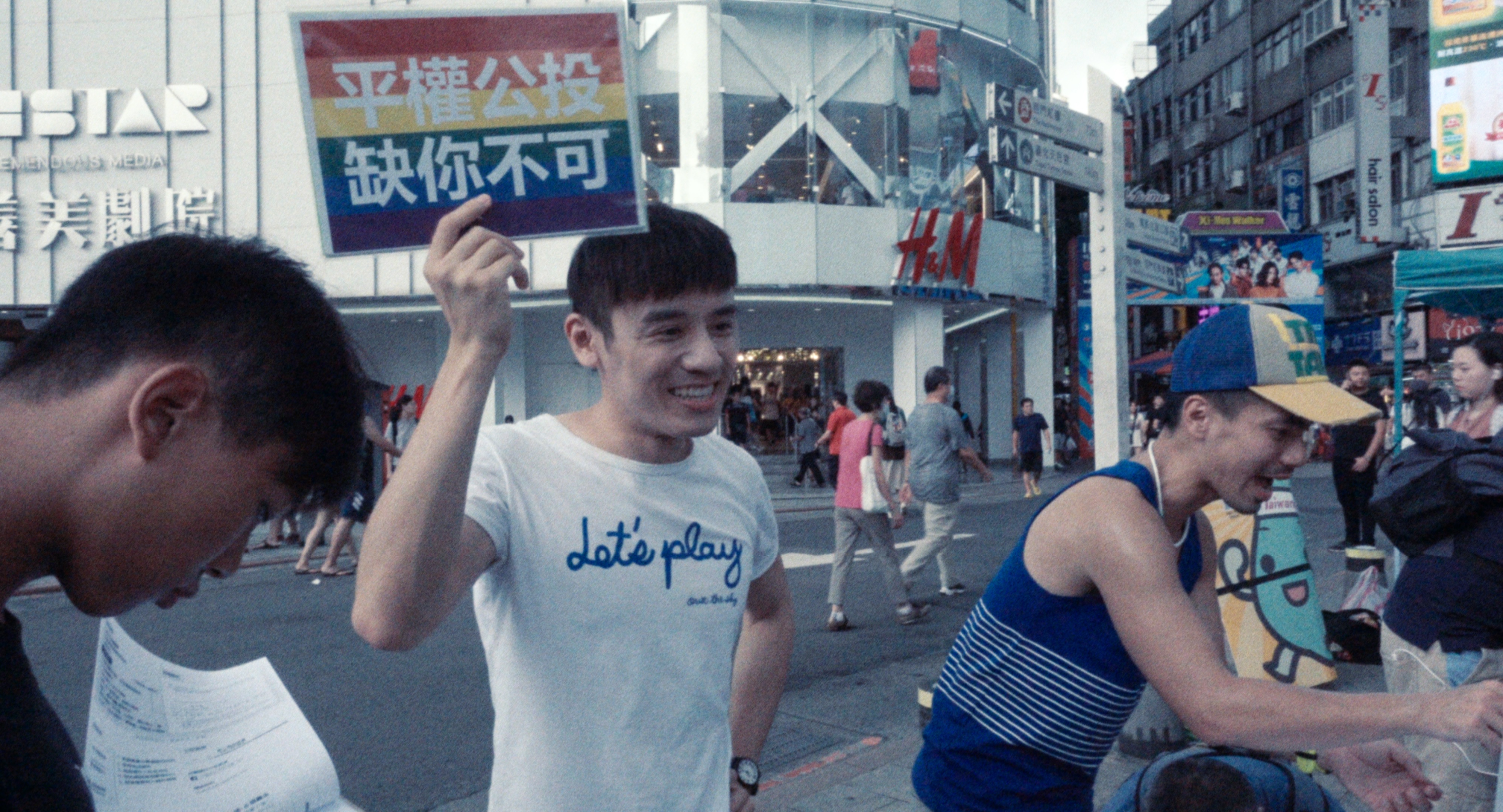 Still from The Teacher during a real petition signing in Taipei.
Kevin is a civics teacher new to the school. When not at work, he is an activist for the marriage equality movement attending rallies and helping with petition signings around Taiwan. At a gay sauna, he meets an HIV+ married man who he soon falls in love with. But the threat of his boyfriend's wife and the attacks from his colleagues put him under immense pressure. Sadly, Kevin's vulnerable situation still reflects the hostility and misunderstanding towards homosexuals in today's society.
Director Chen Min-Lang dedicated The Teacher to Tien Chi-Yuan, the first HIV positive activist against HIV/AIDS discrimination in Taiwan. Tien and Chi Chia-Wei, father of Taiwan's LGBTQ+ movement, started the fight for equality together in the 1980s. Tien was first force to come out to his superior in the military because he was tested HIV+ during a checkup, and the media's wild coverage of the subject led to more disasters. National Taiwan Normal University, where Tien studied, dismissed him for "disreputable behavior" and further announced that "students and faculty members that test positive should be immediately dismissed."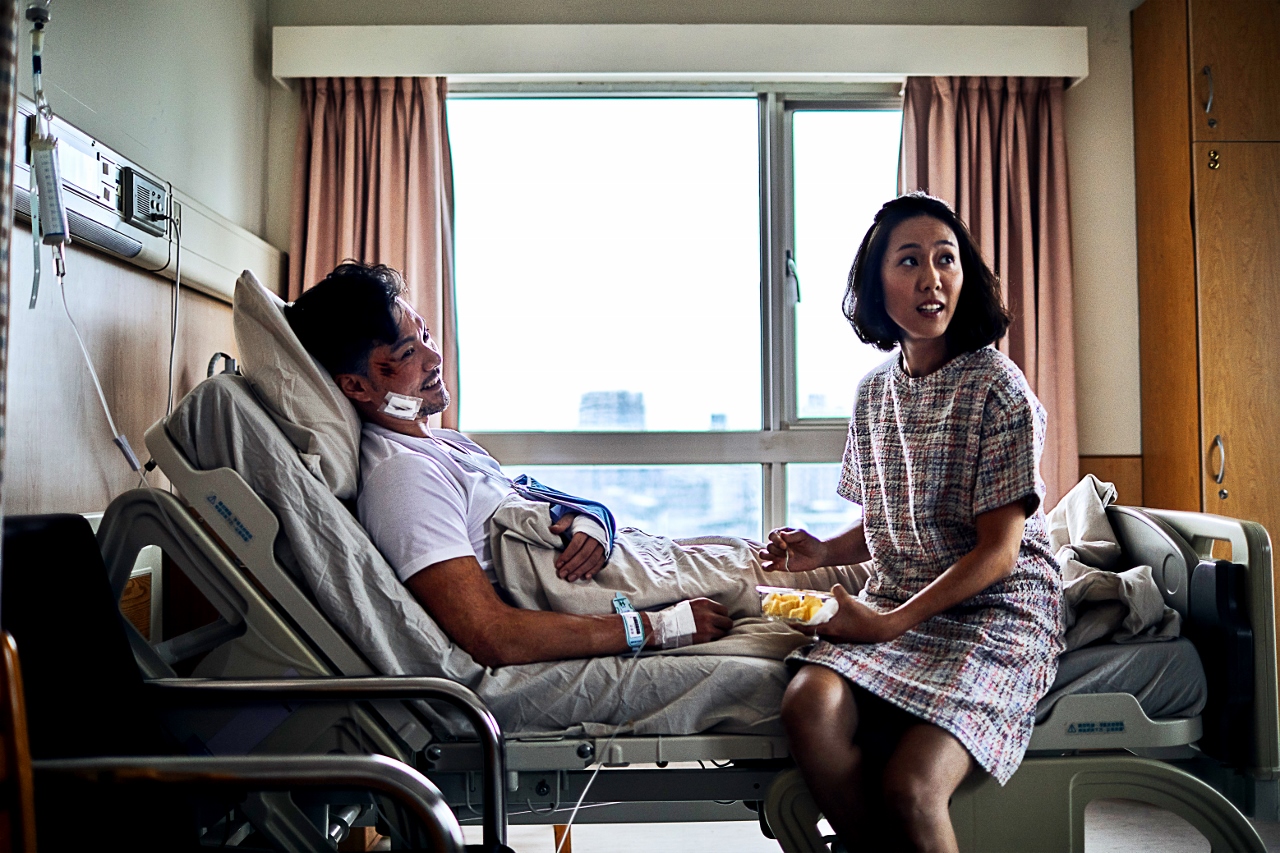 Still from The Teacher.
To truly capture the feeling of uncertainty, director Chen Min-Lang moved the film set to a real hospital and let Oscar Chiu do a real HIV test, drawing his actual blood during the shooting of the scene. Oscar Chiu confessed he felt distressed and kept wondering about the possibility of really being HIV+. The experience brought him closer to his character. Another memorable scene for Oscar is when Kevin is being threatened to be fired by the school if he does not share his yet-to-receive test result. Director Chen not only dedicated the film's opening and ending statements to Tien Chi-Yuan, but also raised the question through the previously mentioned scenes of the film: "Can homosexual educators or HIV-positive patients really be free of misunderstanding and false-labeling?"
In addition to documenting historic moments of the LGBTQ+ movement in Taiwan, The Teacher was also released hoping to stop the discrimination against those who shares similar experiences as Tien Chi-Yuan. The Teacher was released on March 27th exclusively on GagaOOLala.
Official trailer: