Athlete (Takamasa Oe, 2019) explicitly tackles gay issues such as coming out and sexual desire, something rare in the usual conservative queer Japanese films, through the relationship between a retired swimmer and a young cam boy. The film is now worldwide available on GagaOOLala.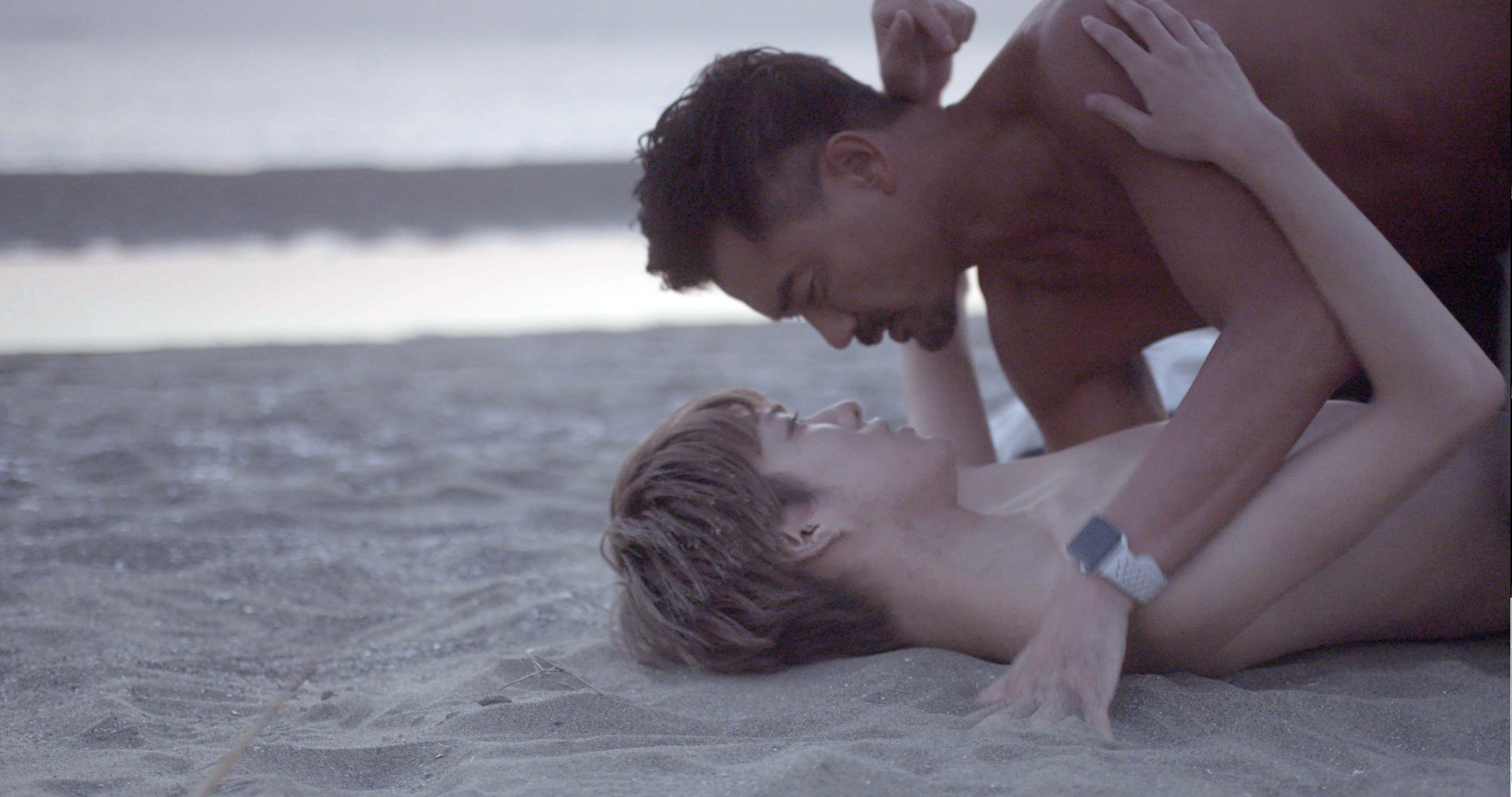 (Image from GagaOOLala)
The film stars middle-age model and actor Joe Nakamura as Kohei, a recently divorced swimming coach, and the anime-looking vlogger Kondo Yohdi as Yutaka, an online cam boy with dreams of becoming an animator. "When I saw the film title, I thought it was going to be a sports film where I could show off my assets," joked Nakamura during his recent Asian tour promoting the film.

(Image from GagaOOLala)
In preparation for the role, Joe watched Ang Lee's classic gay romance Brokeback Mountain to learn how to approach the intimate scenes with his partner. Uncommon in Japanese mainstream cinema, the film features several sex scenes between the main characters. "I have never made love with another guy, so I wouldn't know how it is. So, I had to look for movies like that," he said. But this isn't Joe's first adventure into the gay world: for three years he was a barman in Shinjuku Ni-chōme, Tokyo's popular gay district.

(Image from GagaOOLala)
His partner in the film, singer and model Kondo Yohdi, was surprised when he first read the script as LGBTQ+ topics are still not completely accepted in Japan. Even though he admits his generation is more open and accepting, he recognizes that "it's not the same for those in their 50s and 60s, those who grew up in an era where they had to be more masculine." Gay characters in Japanese entertainment are still heavily stereotypical and mostly use for comedic purposes, but both Nakamura and Kondo hope this film can make a difference and bring more understanding of the LGBTQ+ world to Japanese, and let them love knows no gender.

(Image from GagaOOLala)
Athlete is now available on GagaOOLala. This June, the streaming platform is putting together a special collection of Japanese queer cinema with the playlist "Sugoi Japanese LGBTQ+ Movies!" composed of around 20 films. Future releases include The Extremists' Opera (June 10th), The Shortest Distance is Around (June 12th), or Gymnasium Baby (July 3rd).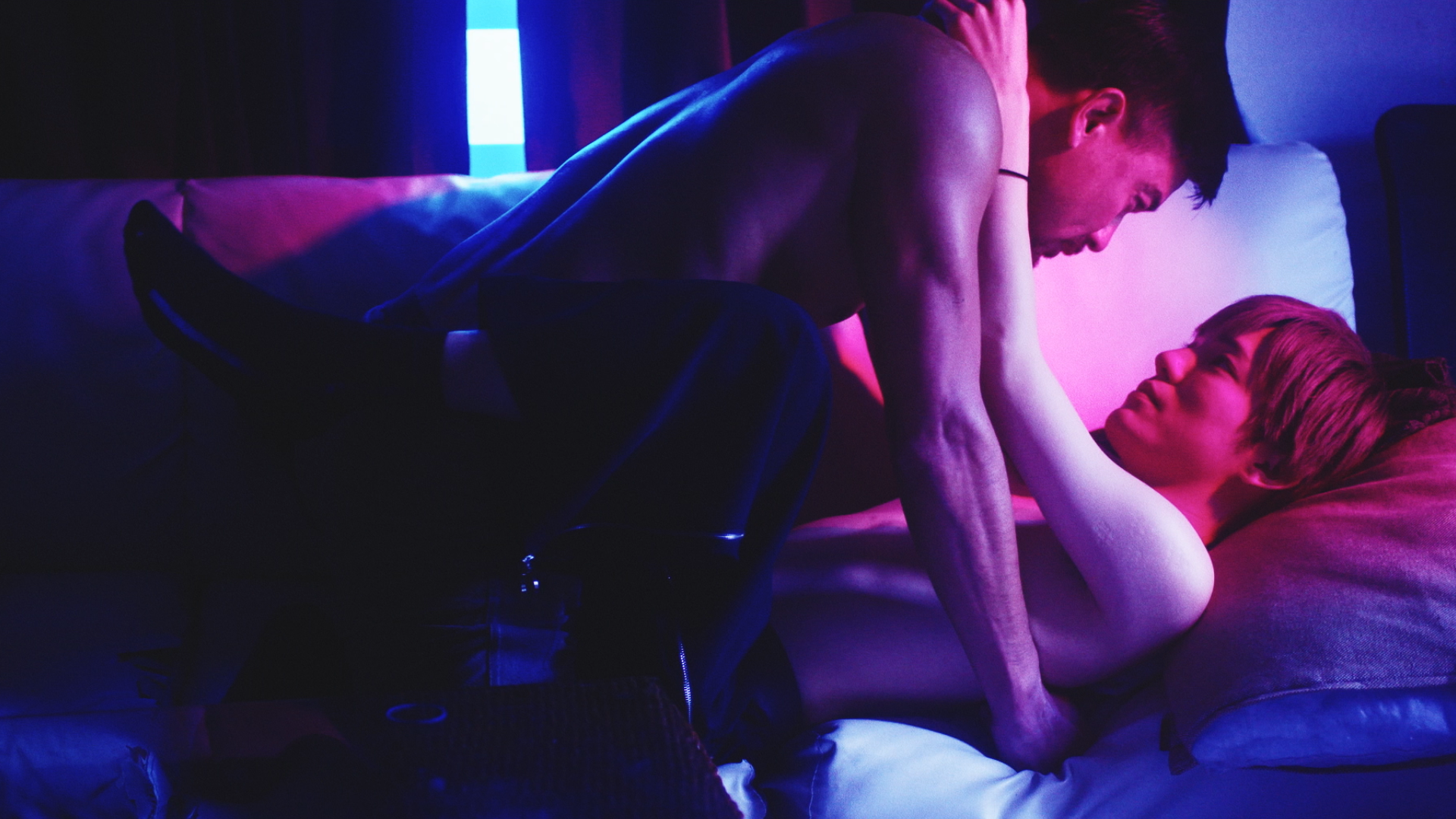 (Image from GagaOOLala)
---
Synopsis
Kohei, a former competitive swimmer, lives an ordinary life with his wife and high school daughter, but one day, his wife suddenly asks him for a divorce. He then has a fateful encounter with a beautiful boy named Yutaka. Yutaka dreams of becoming an animator while working as an online chat boy. At the same time, he is struggling to tell his father that he is gay. They are both confused but eventually become attracted to each other. Then, they have sex. One day they make love, and the next day they hurt each other. Through these emotional ups and downs, their relationship grows deeper and deeper.