With the surging popularity of the BL genre and a devout "Fujoshi" fandom that today extends to every nook and corner of the world, the past decade has seen several Japanese yaoi mangas being brought to life in the form of popular animes, TV series, or film adaptations. One of such recent adaptations is the hit Japanese Shounen-ai manga, Love Stage!!, which was adapted into a live-action film this past 2020 and is now available to stream globally on GagaOOLala.

(Source: Akibatan)
With the BL manga being translated into several different foreign languages and its anime adaptation having gained popularity at home and abroad, Love Stage!! was eventually picked up to be transformed into to live-action film by its yaoi author Eiki Eiki and illustrator Zao Taishi in 2020 after multiple adaptations of the popular manga into a light spin-off novel, a TV anime series, and an OVA in the past. Eiki Eiki, the original author who wrote the manga, was also in charge of the screenplay for the live-action film.

(Source: Love Stage!! Live-Action Film Official Website)
Love Stage!! follows the life of Izumi Sena, an otaku boy of flawless, feminine appearance who is born into a renowned family of celebrities. A nerdy college student, Izumi wishes to do nothing with the entertainment industry and instead strives to become a successful manga creator in the future. In his childhood, Izumi was once made to star in a television commercial where he had to dress up as a girl and act opposite to Ryoma Ichijo. Ryoma, upon seeing Izumi, mistook him for a girl and immediately fell for him, holding on to his feelings for Izumi ever since. But as fate would have it, on the tenth year anniversary of the commercial, a decade after the original ad,  Ryoma, who is delighted at the prospect of crossing paths with Izumi once again, finally comes to realization that Izumi is actually a boy and not a girl that he thought he was. However, even after discovering the shocking truth, Ryoma's feelings for Izumi does not change as he is ultimately unable to shake off his emotions for Izumi.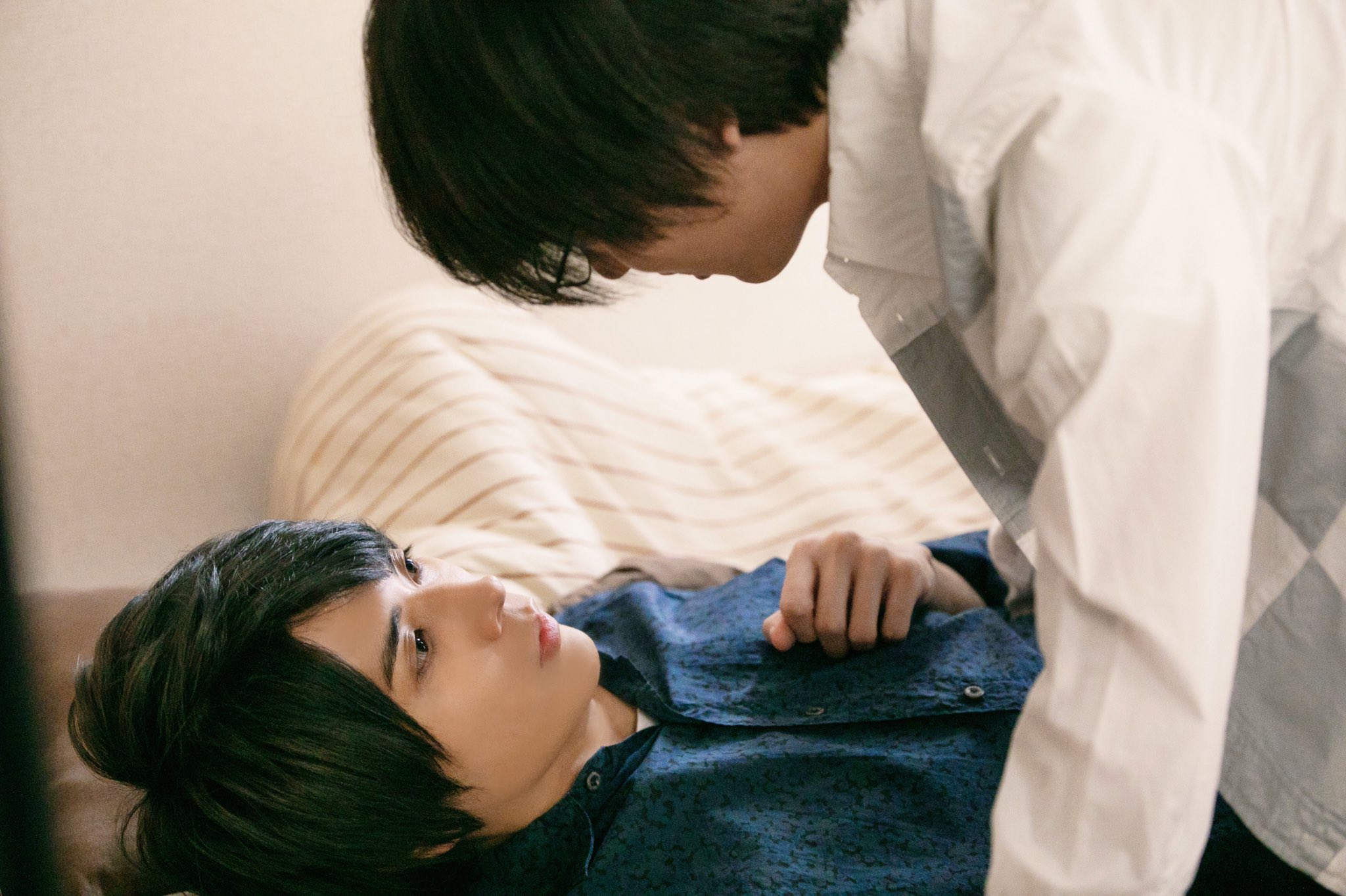 (Source: Love Stage!! Live-Action Film Official Website)
The live-action adaption of Love Stage!! features a star-studded cast of Japanese on-screen talents from popular stage and musical productions and also stars the Japanese heartthrob DAIGO, from the rock band, BREAKERZ. In addition, the Japanese rock band also sang the official theme song for the live-action film.
The cast of the movie includes Yowamusi Pedal stage play's Mahiro Sugiyama as Izumi Sena and Touken Ranbu musical's Hiroki Nakada as Ryoma Ichijo as the main leads of the film's storyline. Elsewhere, Osomatsu-san stage play's Shinichi Wagou takes the role of Rei Sagara, manager to the Sena family, and DAIGO as Shougo Sena, Izumi's rockstar of a brother of the band, Crusherz.  


Mahiro Sugiyama as Izumi Sena (Source: QooApp)

Hiroki Nakada as Ryoma Ichijo (Source: QooApp)


Shinichi Wagou as Rei Sagara (Source: QooApp)


DAIGO as Shogo Sena (Source: QooApp)
For all you Fujoshi fans wishing to get your dose of that much-needed yaoi fantasy from Japan, make sure not to miss the live-action film adoption of Love Stage!!, now available to stream on GagaOOLala worldwide.