Due to the global pandemic, countless people find themselves stuck working at home, a reality reflected in GagaOOLala's original series Unlocked, an anthology of nine stories about gay relationships during the quarantine in the Philippines.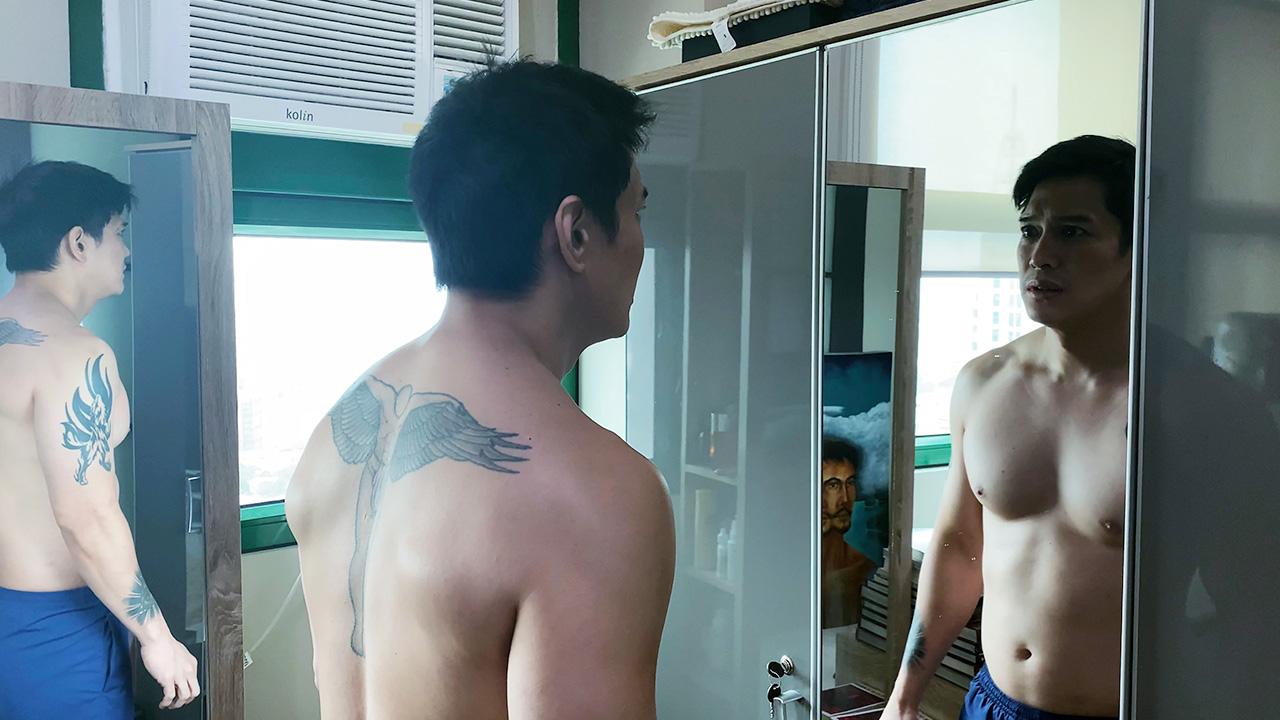 Unlocked episode 6: Kyle & Kyle (Image from GagaOOLala)
"Kyle & Kyle" follows a writer who is trying to finish his screenplay while in quarantine. He starts to feel and see weird things in his apartment, even facing his exact double. Is he a projection of himself, a figment of his wild imagination or a manifestation of his psychological breakdown? What follows is a spiral between fantasy and reality.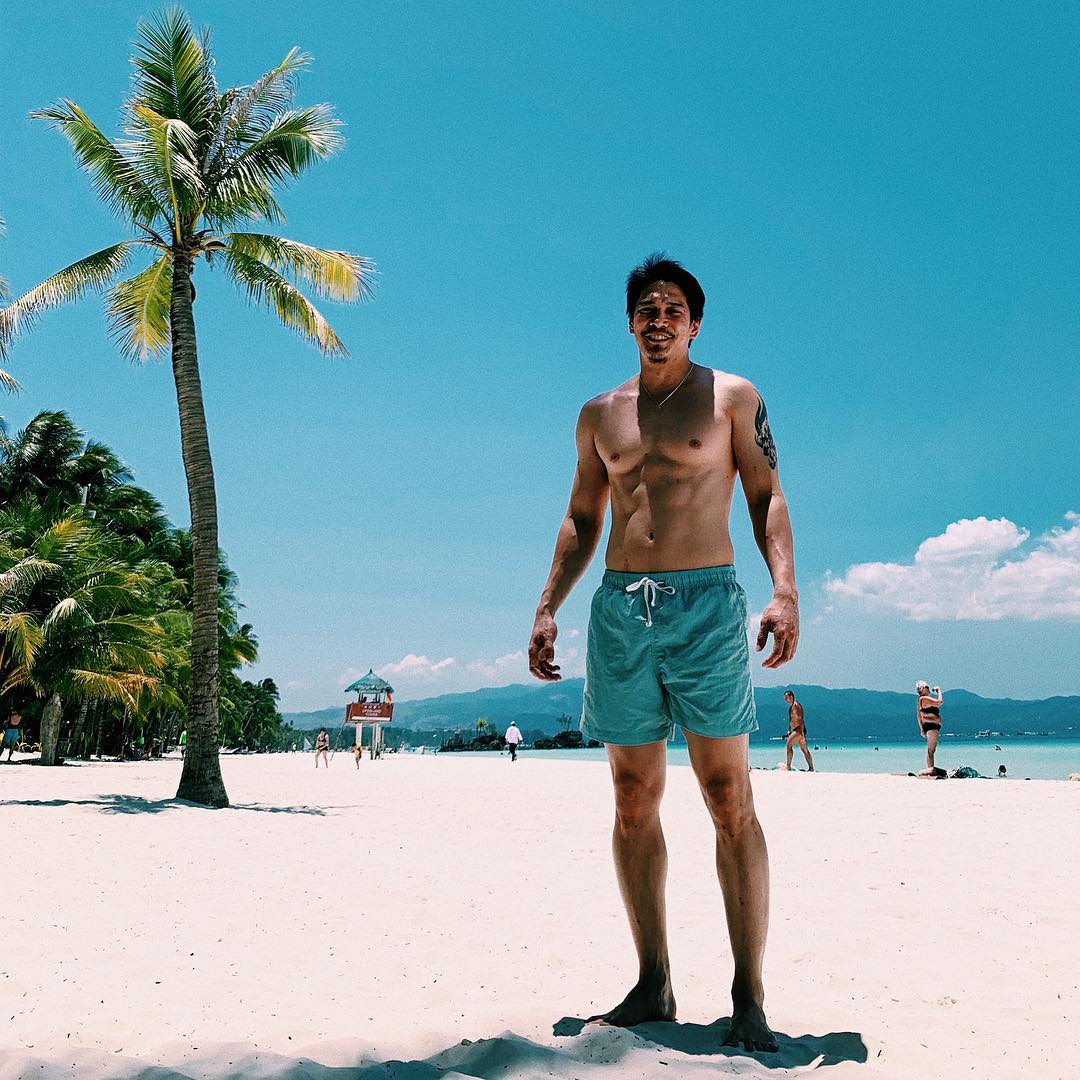 (Image from Instagram)
The lead of episode 6 is 40-year-old Adrian Alandy. He majored in psychology at St. Sebastians School, Manila, Philippines, but dropped out in his junior year in order to become a full-time actor. He went by the name Louis Alandy for a while and debuted in Pangako Sa 'Yo with the role of "David". He later became known for his roles in the films Anino sa likod ng buwan, Manay po! and the TV show Wagas.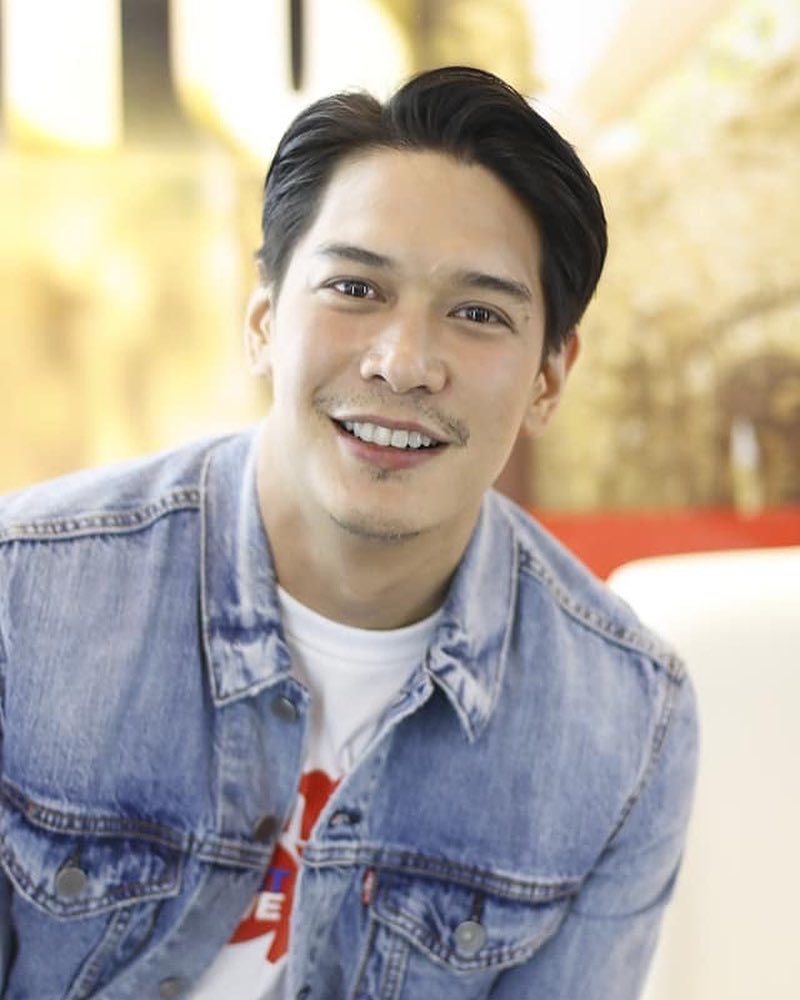 (Image from Instagram)
But what catches the eye is, no doubt, Alandy's clotheless performance in the musical All About Men. That was his nude-debut, which led to many other opportunities for him, including gay roles. With his perfect body, he and two other actors, Jay Manalo and Christian Vasquez formed a hunk group called "Barako Boys", which even released an album. Unfortunately, the smoking hot man is already married to Joselle Fernandez since 2017; so those who look to devour him alive would simply have to live with seeing him on screen.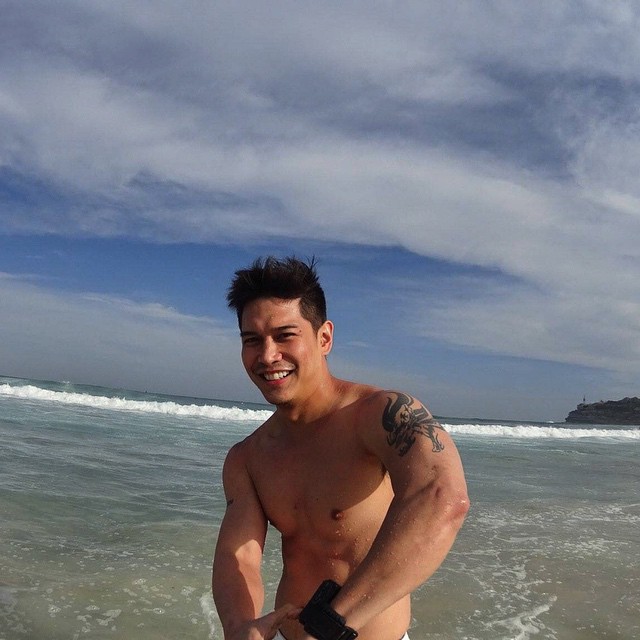 (Image from Instagram)