Eating Out five-part film series is loved by many and has become a gay erotic comedy classic, and, good news, the whole series is now exclusively available on GogaOOLala! The story is full of naughty games between girlfriends, straight men, and gay men: straight men pretend to be gay trying to get close to the girls; gay men ask his girlfriends to "brainwash" the twinks in order to take advantage of him; spicy scenes and hilariously twisted romances will make you climax! 

Besides featuring delicious men with amazing bods, Eating Out has some of the hottest scenes of gay cinema, some of which will get us banned from any forum if we attempted to even describe them! There is also several puns towards homophobic religions, making these films brazy, soothing and inspiring.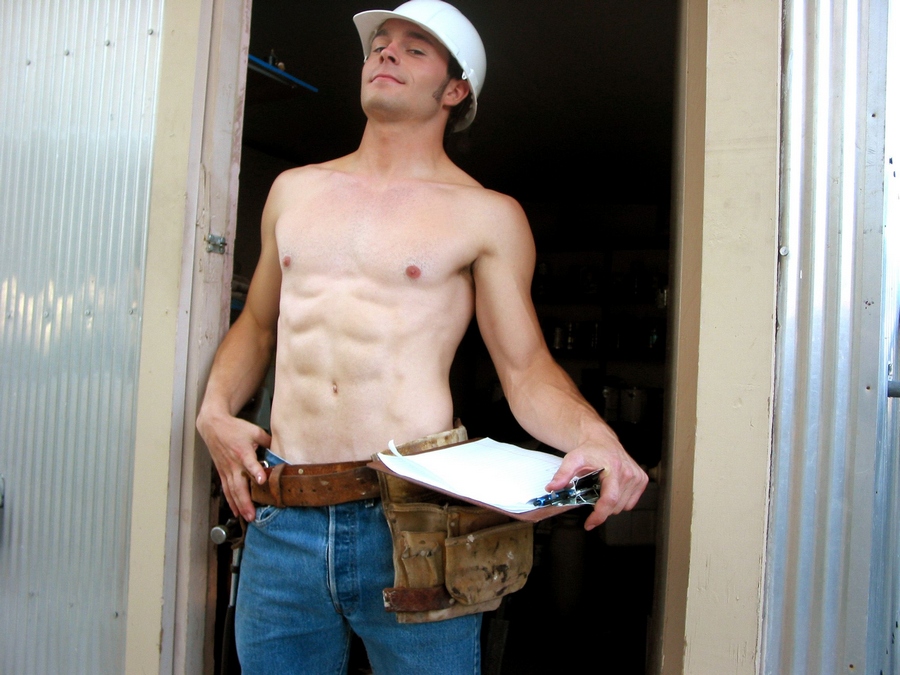 The male leading roles are Greek gods, including horny gay man Jim Verraro and sexy straight man Scott Lunsford in the first two films, and nude model Marco Drapper's big package is going to make your nose bleed in the second episode, Chic straight guy Michael E.R. Walker in the third episode and hot hunk with a sexy mustache Chris Salvatore in episode three, four, and five. Blond twink Daniel Skelton, macho hotty Aaron Milo in episode four and five. Chris Salvatore is also famous for his role in Paternity Leave, an exclusive film on GagaOOLala. The only character with a perfect attendance sheet is Rebekah Kochan. She has become a famous actress within the gay cinema world with her bold acting.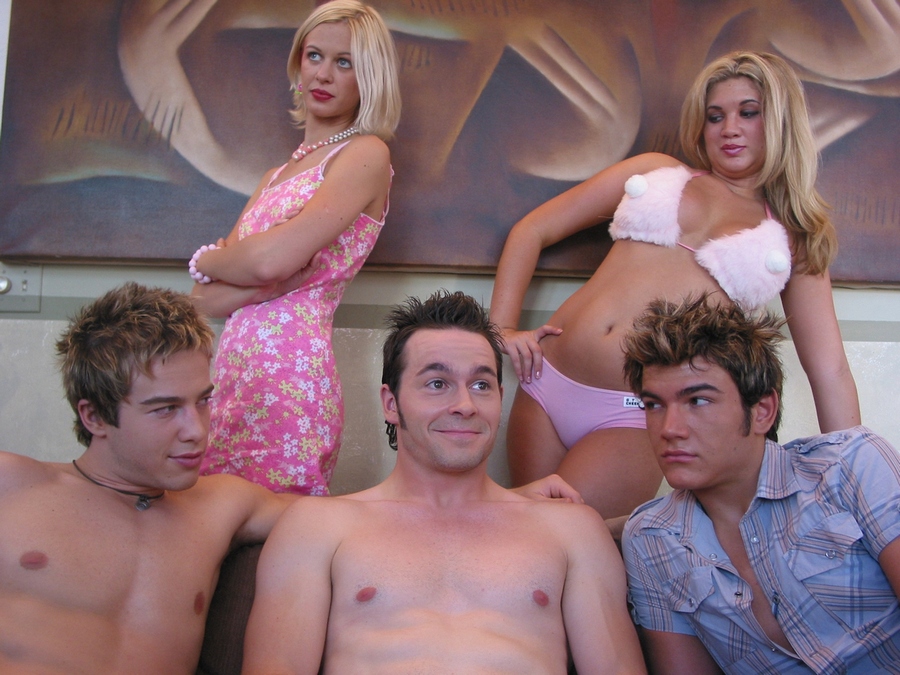 Director Q. Allan Brock has made a big name for himself with Eating Out. He later released Boy Culture (2006) which was also very popular among the gay community. After working with two other directors on episode two and three, he took on the director role and finished episode four and five landing the achievement of directing the longest gay film series ever. The editor, Phillip J. Bartell, form the first episode became the co-director in the second episode. He also started to write the screenplay of the following four episodes with Brock. Moreover, he has several famous editing works, including Boy Culture (2006), Age Of Queer, Miss You Already and Netflix series Dear White People. 
Eating Out trailer: 
Eating Out 2 trailer:
Eating Out 3 trailer:
Eating Out 4 trailer:
Eating Out 5 trailer: