If you have been following the news of Western GV, you would probably know that the GV star Eric East has left the porn industry to enter the showbiz, and recently starred in Hong Kong director Scud Cheng's Thirty Years of Adonis. It took Eric seven years to go from your computer screen to his silver-screen debut. Mr. East immigrated from China to LA and started his modeling career when he was just 19. He worked as a gigolo back in college and got signed by gay porn studio, Peter Fever, at the age of 21. By the age of 24, he had already starred in 20+ gay adult videos.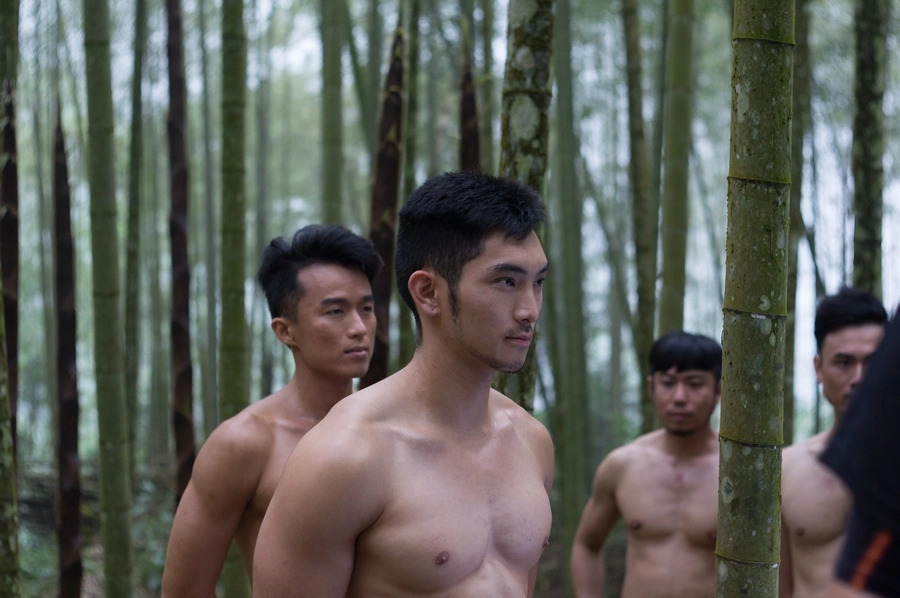 Still from Thirty Years of Adonis
Eric realized he was attracted to men back in middle school. And what "inspired" Eric East to become a gay porn star, you may ask? It was all the gay porn that he watched which finally led him to become a member of our favorite industry. He is especially attracted to European and American beefcakes and white-collar office workers. But it was not until Peter Le, founder of Peter Fever, spotted him that Eric East's dreams finally came true. That being said, Eric East has always dreamed of becoming a professional actor. He has mentioned multiple times that he treats his body as a commodity and hopes to become a movie star. Eric East admitted he had watched Scud Cheng's works Amphetamine and Permanent Residence, and he was very excited to be part of Thirty Years of Adonis.
When Eric East received the movie script, he thought that the director would ask him to perform in the sex scenes. He did not expect that the only thing needed from him was to take his clothes off. He thinks there are some differences between nudity in GV and regular films, the former needs to excite audiences, and while the latter is more complex and expresses deeper ideas and feelings. Eric East also noticed that male GV stars and film actors are quite similar because they both need to know how to connect with their audience. Behind the scenes, they might be completely different people.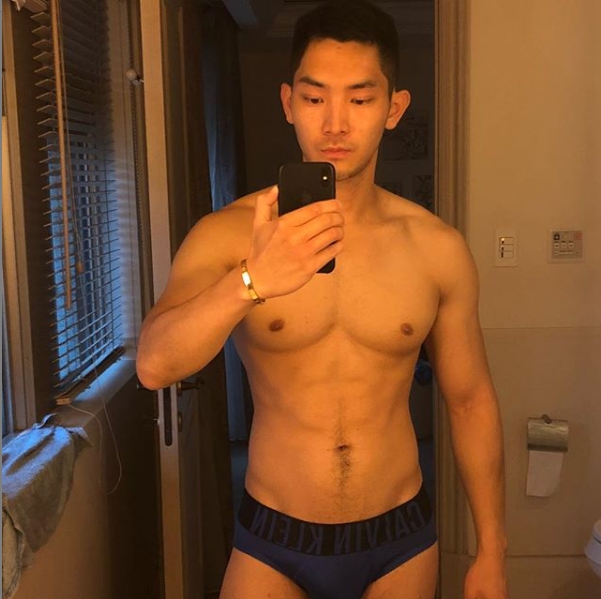 A selfie, Eric East's favorite art form / (Source: Eric East's IG)
Although Eric East was a little sad about only having a small part in the movie, he is still optimistic and acknowledges that it takes time. He found out that there are still many things he needs to improve and work on after watching the movie. Despite having a threesome experience in GV, when seeing the main character having an orgy with 30 men at once, he admitted that 'it felt quite hectic'.
Eric East also discussed his view on relationships, he thinks sex plays a very important part and said he always tries to understand the person completely and even find out the sex position he likes the most before they start dating. He thinks that even if he is attracted to someone at first, if the sex is not good enough, then this relationship will not work. Lastly, he talked about marriage equality in Taiwan, mentioning that since he wants to marry his partner in the future, it is kind of unbelievable for him to see the amazing gay parades in Asia, and he is very pleased to see Taiwan pass the same-sex marriage equality law.