Ten! Ten! Ten! It's a solid ten out of ten across the board! How about a round of applause, Fellas? Standing ovations. If you're anything like us, you know you miss it bad, real bad, and can't wait to run down to Belle, Dalida, Locker Room, or WERK like you usually did right after work on a Friday night to watch your all-time favorite drag divas set the stage on fire and awe, enthrall and captivate you with all their unlimited sass. Darn It! Damn! Arghhhhh! Only if, if only the times were the same and the wretched coronavirus hadn't ruined our lives already, having us confine ourselves to our rooms and homes ever since the ill-fated May when Taiwan saws its first major local outbreak.
Likewise, our beloved queens aren't having it any better on their side either. Having been used to living their lives under the limelight, the rhythm of the buzz and the sounds, and gripping gaze of every spectator in the room, our queens have had to quickly adapt themselves from the "physical" to the "virtual", with some opting for setting up online courses, some online streamings and the others documenting their everyday lives with their social media outlets, all in an attempt to maintain their livelihood and influence amid the pandemic. And while these virtual meets and greets can never replace the authentic and active immersive feel of a physical show or a live performance, they are nevertheless helping the queens and their legion of devout, dedicated fans interact and maintain communication until things finally get better and back to normal.  

(Source: 組合圖)
Thus, in an earnest bid to keep alive the drag spirit of Taiwan amid the nationwide pandemic and inspired by their latest original "drag" short film Best Sisters Forever by Patrick Liu, the director of Taiwan's biggest and most successful LGBT film, Your Name Engraved Herein, GagaOOLala has brought together eight of Taiwan's most legendary drag queens for a one-of-a-kind, never before virtual lip-sync showdown where the eight divas lend their showmanship to the online performance of the film's official theme song "Don't Rub Salt On The Wound".
Best Sisters Forever stars the prestigious singer-songwriter Heng-Chi Kuo and the Golden Bell Awards winning aboriginal actor Ta SU as the leading protagonists of a story that centers on the lives of Xuerong and Yihong, two gay best friends 'sisters' who are finally reunited after a heated argument has them go their separate ways for almost a decade. Knowing that their days are now numbered, the two 'sisters' set out on a once-in-a-lifetime journey that has them rediscover the value of life, love, friendship, and family, with a long-lost dream of participating in a drag queen competition and performing the legendary Mandarin pop singer, A-Mei's 1999 hit, "Don't Rub Salt On The Wound" (originally composed by Heng-Chi Kuo himself) coming true for the inseparable duo. 
Therefore, without further ado, we, here at GagaTai, introduce your legendary lineup of the eight drag divas who almost give the queen of Mando-pop, A-mei a run for her money with this legendary reenactment.
---

(Source: Instagram)
To start off with the list, we bring you Taiwan's very own drag goddess, the legendary Spicy Matsu. Drawing her inspiration from the Chinese tutelary deity of the sea and the seafarers, Matzu, Spicy Matsu undoubtedly does justice to and rightfully serves as the ideal drag manifestation of the revered sea goddess. Clad in ethereal religiously inspired ensembles with a statuesque figure, picture-perfect face, and a majestic make-up to match, Spicy Matsu's drag identity is as iconoclastic as her one-of-a-kind, unique personality. A goddess and savior of the drag culture in Taiwan, Spicy Matsu has taken it as her personal mission to champion the drag agenda wherever she goes, whether it be on stage at one of her iconic performances, her many business pursuits. and not to forget the annual Taipei Pride Parade that brings together the whole of Taiwan's LGBTQ+ community. So go ahead and make sure to follow Taiwan's one and only drag goddess on her Instagram account that is sure to keep you more than entertained. Bow down, Fellas. Bow down.
For more on Spicy Mastu, follow: https://www.instagram.com/wuposung1985/
---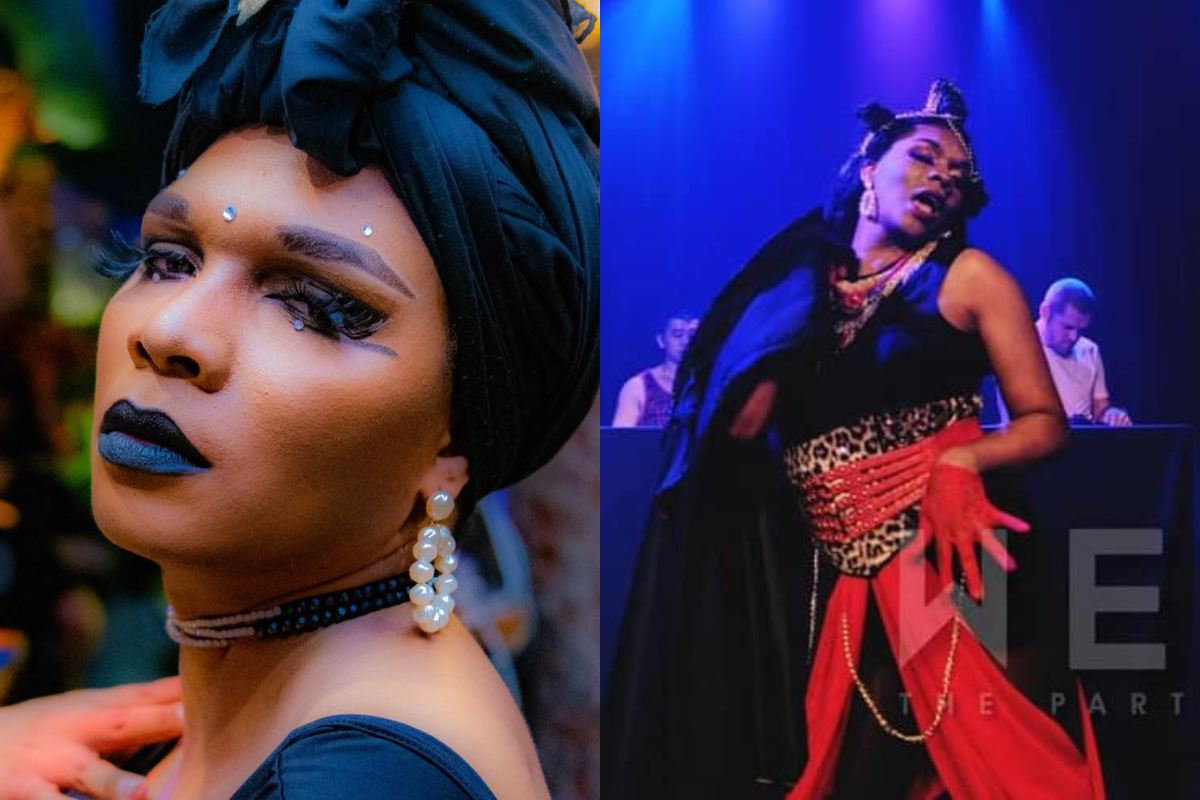 (Source: Facebook)
Having been born and raised in South Africa while spending most of her drag years within the drag community of Taiwan, Amily Givenchy is officially the "drag chameleon" of the bunch who can serve you executive realness one second and completely transform into the queen of the Amazonian jungle the very next minute. A shapeshifter of the sort, Amily is renowned particularly for her dancing abilities that was the talk of the town after her iconic performance at the drag bar WERK. Elsewhere, the other attribute the South African beauty is known for is her professionalism where it is believed that once she's done tucking and getting into her drag avatar, she becomes so engrossed in her performance that she has had at times when she's gone all night long without even taking a trip to the loo! Hats off, Amily. With respect to the queen. 
For more on Amily Givenchy, follow: www.instagram.com/amily_givenchy/
---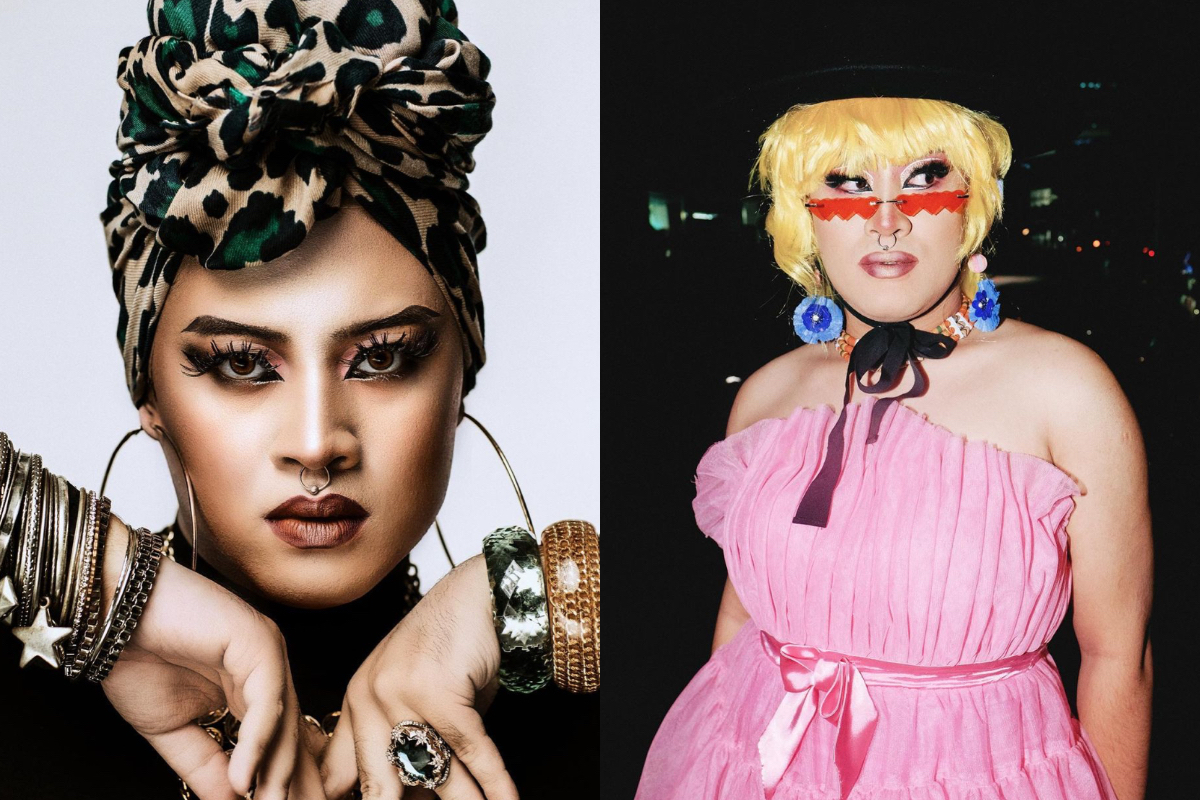 (Source: Instagram)
Clad in her signature 1920s kerchief wrapped around her head, Draggy Boo Boo is one of our exclusive aboriginal drag queens all the way from Kaohsiung, the south of Taiwan. Known to be fun, frivolous, and mischievous, Draggy Boo Boo made her mark on the first season of Make A Diva where she won the hearts of all her loyal fans with her funny, humorous demeanor and her unique, eccentric personality. But beyond her peculiar attributes, Draggy Boo Boo who's had experience in theatrical performance, is known to have taken drag roles over several plays and theater shows in the past having recently started to do stand-up comedy shows right before the pandemic. We as avid fans cannot wait for her take to the stage once again. 
For more on Draggy Boo Boo, follow: https://www.instagram.com/draggybooboo/
---

(Source: Instagram)
Next, we have our final aboriginal drag queen on the list, Feilibing Ice Queen, a well-established name and reputed personality in the drag scene of Taiwan. A glamazon diva often compared to Queen Bey herself, Feilibing Ice Queen has been to known have an aura and attitude similar to the legendary Mandarin singer A-Mei given her incredible vocal and singing abilities. A musician in the making, Feilibing Queen recently released her latest single, "The Other Side" which is now available on multiple streaming platforms. Having had almost a decade-long experience in the drag show business, Feilibing Queen most definitely knows how to make an impression whether it be her dominating demeanor, her signature locks, or her statement-worthy outfits, making her perhaps the most eye-catching drag queen in all of Taiwan.
For more on Feilibing Ice Queen, follow: https://www.instagram.com/vilian_ice/
---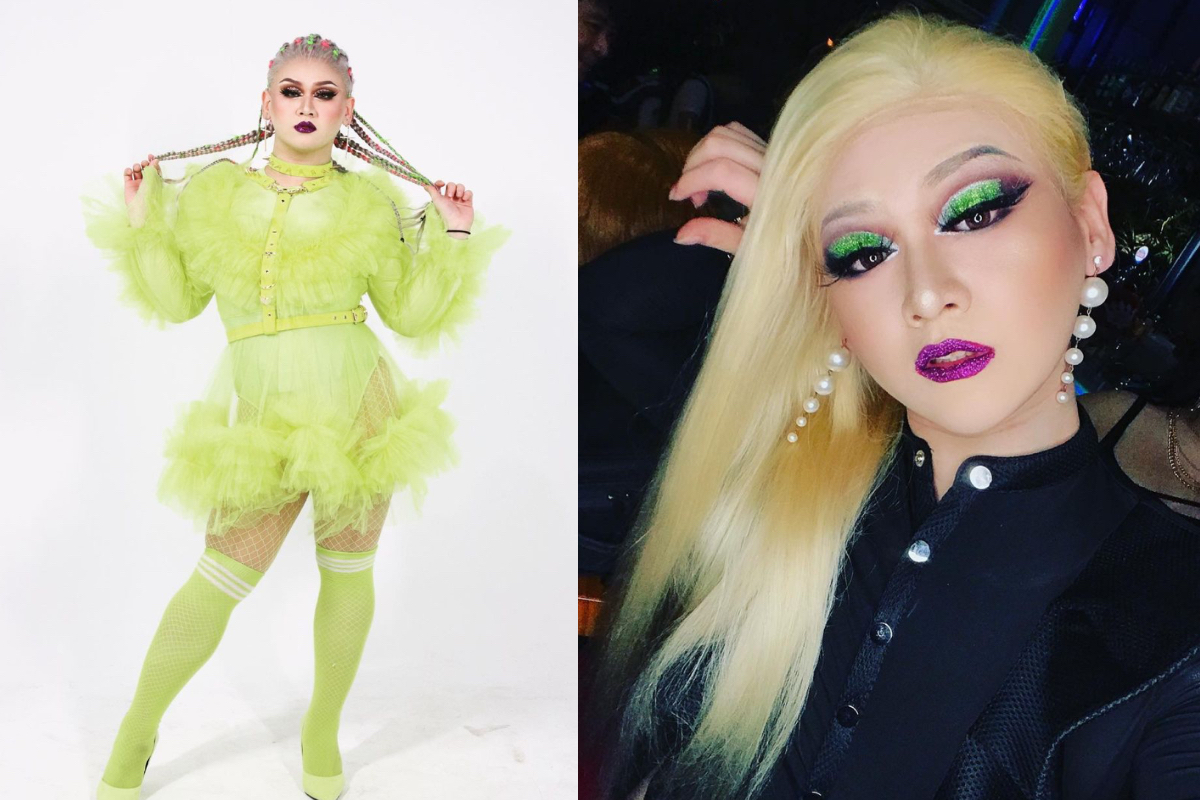 (Source: Instagram)
Having gained instant stardom after her unforgettable performance in season two of Make A Diva, Kimmy Mesula, from the House of Mesula, is best known for her unique voguing dance abilities giving Kimmy her own unique identity in the drag community of Taiwan. Keenly interested in ballroom dancing as a child, Kimmy Mesula has mastered the art of body movement over the years and is now keeping thousand of followers entertained via her social media posts and performances.
For more on Kimmy Mesula, follow: https://www.instagram.com/kimmy_mesula/
---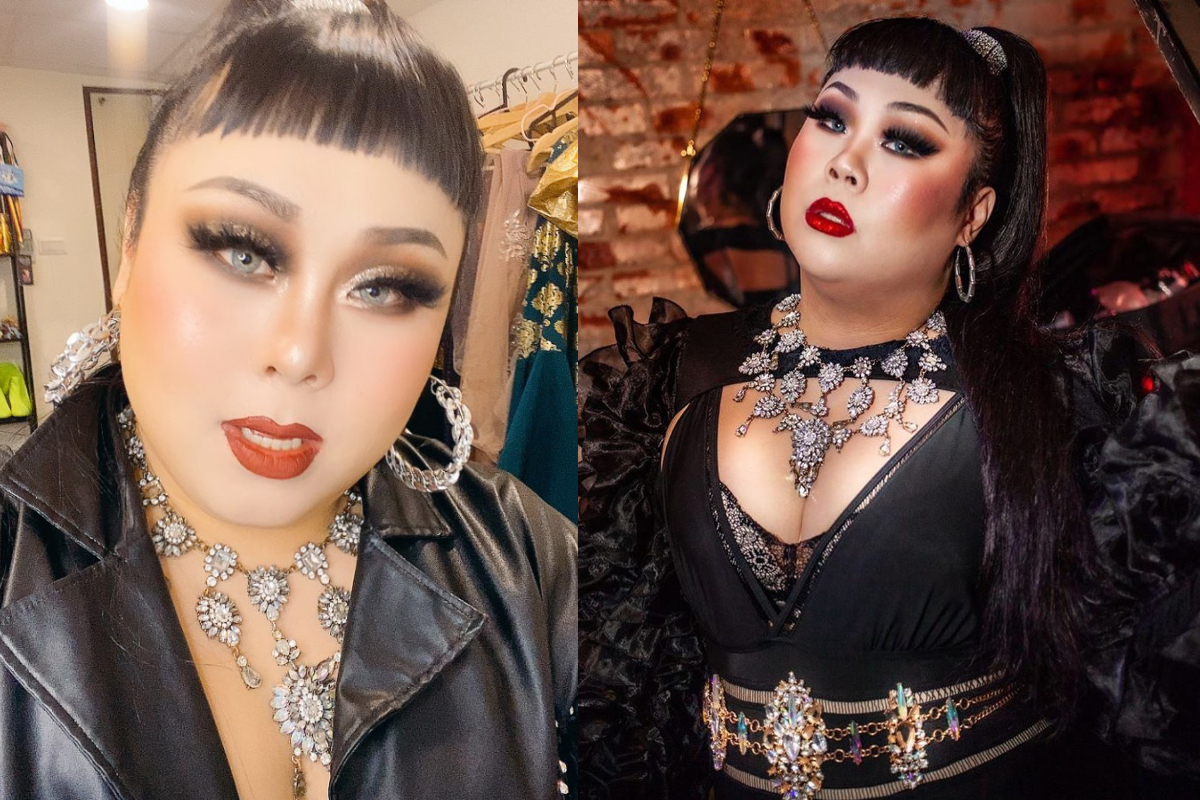 (Source: Instagram)
Marian Mesula, who also happens to hail from the House of Mesula, has quickly amassed an avid following in Taiwan as the "Taiwanese version of Watanabe Naomi." However, beyond the similarities and constant comparisons, Marian has nevertheless managed to make a distinct mark for herself as a drag diva with her dynamic style of dancing and her explosive, captivating performances. Her dominant yet thoughtful attitude in the first season of Make A Diva made her an absolute favorite among many of Taiwan's drag followers and her willingness and bravery in openly embracing her transgender identity has earned the respect of all. bold, brave, and courageous, Marian is a true source of inspiration for all those who identify themselves within the trans community of Taiwan.
For more on Marian Mesula, follow: www.instagram.com/marian_drag/
---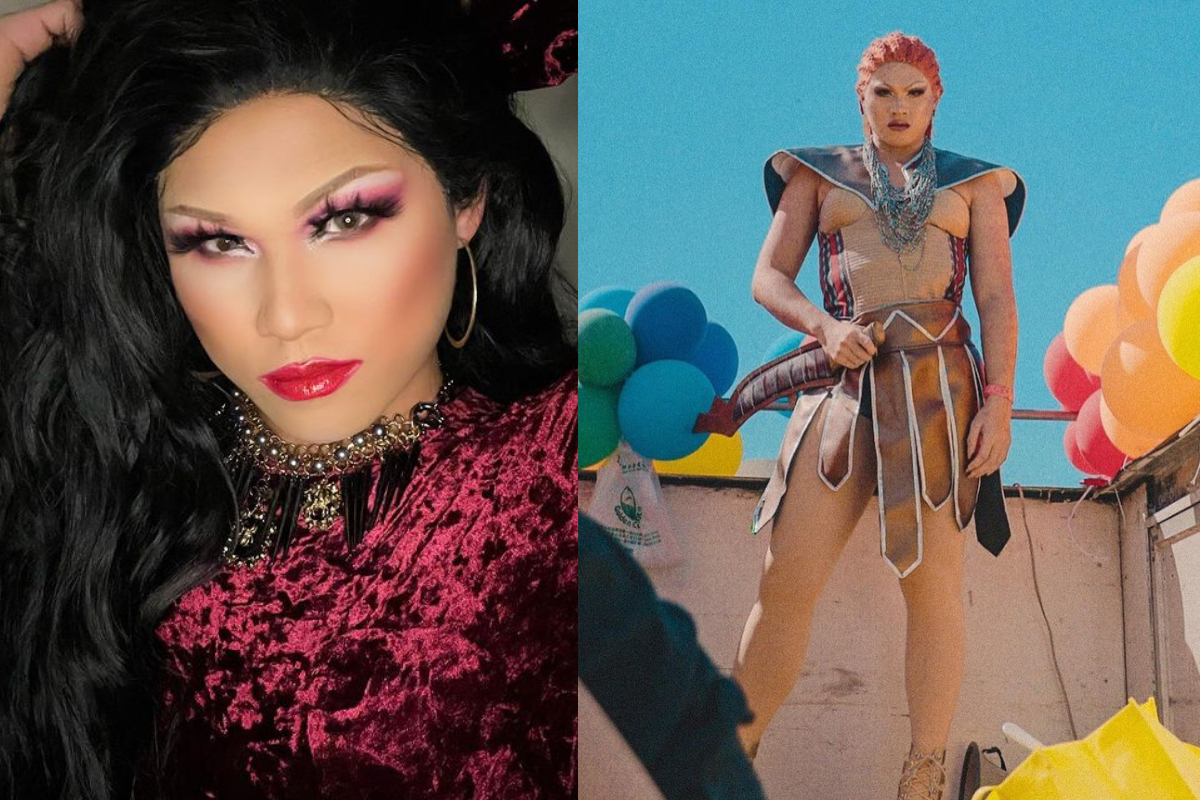 (Source: Instagram)
The proud titleholder of Taiwan's first-ever drag queen contest, Miss First Nation Taiwan, Rose Mary is perhaps what many would refer to as Taiwan's equivalent of the American drag legend, Peppermint. Having rightfully won the "Studio Shooting" round of the first episode of the first season of Make A Diva, what makes Rose Mary unique is her ability to transform and take an assortment of looks that range from Western celebrities, femme fatales and perhaps her most iconic, female warriors. Unabashed, unapologetic, and unafraid to be who she wants to be, Rose Mary is the embodiment of both bravery and talent that is clearly reflective in her signature sassy, diva-like attitude.
For more on Rose Mary, follow: www.instagram.com/rosemary_besu/
---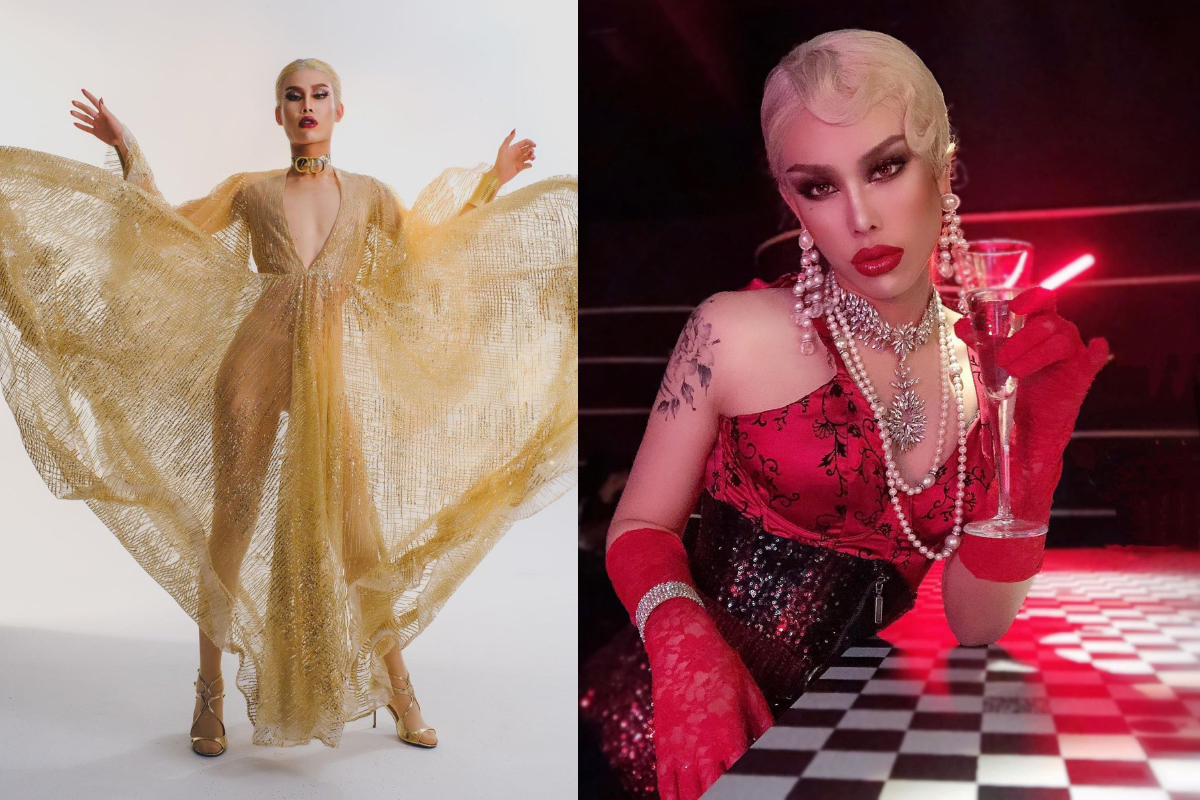 (Source: Instagram)
Exuding the refined elegance, grace, and glamour of the yesteryears, Yolanda Mesula, from the iconic House of Mesula, is the closest thing we have to "drag perfection" on the list. Instilled with a great amount of knowledge and understanding of history, Yolanda can be noticed drawing inspirations from the past in the many looks, posts, and stories that she regularly puts up on her social media. Elsewhere, what makes Yolanda the drag advocate that she is, is her outspoken, vocal support for the issues relating to LGBTQ+ rights and recognition in Taiwan. "The drag queen is an artistic worker!" In taking the ideology as her guiding mantra in life, Yolanda has always advocated and championed drag, rights, issues, and concerns of the island nation via her social media and recently even caught the attention of Taiwan's Ministry of Culture, thereby prompting the ministry to reevaluate the systemic problems of the drag queen workers in Taiwan. It's all hails for the drag queen with a purpose from our side. All hail! 
For more on Yolanda, follow: www.instagram.com/jiyao_aka_yolanda/
---
With the meteoric rise of RuPaul's Drag Race especially in the past half a decade, drag culture has gained worldwide popularity and a universal fandom that now extends to every nook and corner of the globe. So it's no surprise that such an influence has played a pivotal role in bringing drag culture into the mainstream here in Taiwan as well. With the historic signing of the Marriage Equality Act in 2019, Taiwan became the first and the only country to legalize same-sex marriage in Asia. The landmark ruling has helped change people's attitudes and perception towards the LGBTQ+ community as well as promoted an environment where people are free to be who they want to be, explore their true selves and be comfortable with their sexual identity. With this, more and more individuals of the queer community of Taiwan have become willing to enter the world of drag, explore their inner persona, and bring the drag queen in them out onto the stage. 
With each one different from the other, be it the way they look, the way they present themselves, the skills, talents, and abilities they possess, there is nevertheless a common thread that binds these eight drag legends together, it being their courage to truly embrace who they are and stand firm and unapologetic towards their shared goal towards drag visibility and advocacy in the mainstream. And although the pandemic has largely restricted us from directly meeting and greeting our queens, we truly believe that this virtual initiative taken by GagaOOLala is a worthy one that helps us reconnect and reestablish our support for the drag community once again. Just like the cathartic realization of Xuerong and Yihong in Best Sisters Forever, we wish each of these queens nothing but goodwill in their journey towards self-identity and self-fulfillment and cannot wait for them to get back on stage as soon as possible, But until then, let us find new ways and do our best to support our queens from home and watch the drag film of the moment, Best Sisters Forever, now available on GagaOOLala.