The COVID-19 pandemic has put many people under lockdown and, in general, 2020 was pretty much a "meh" of a year. But the sea of pain is not without its glimmers of hope: after Unlocked, GagaOOLala is now releasing yet another much-anticipated original series, Happenstance, to help people push through these wretched times. 

(Image/@shucalleja/Instagram)
Happenstance is a romance story that transcends both time and space, following two men, Jose Manuel and Wade, who live in 1974 and 2020 respectively. A supermoon grants a magical connection between the two despondent boys and a chance to find love. Jose Manuel's father is a military officer, who, upon discovering Jose's relationship with an activist named Luis, grounds him at their home. Wade, on the other hand, had just broken up with his boyfriend Eric during a vacation. The pandemic hits at Wade's most devastated moment, and he's left to lick his wounds under lockdown.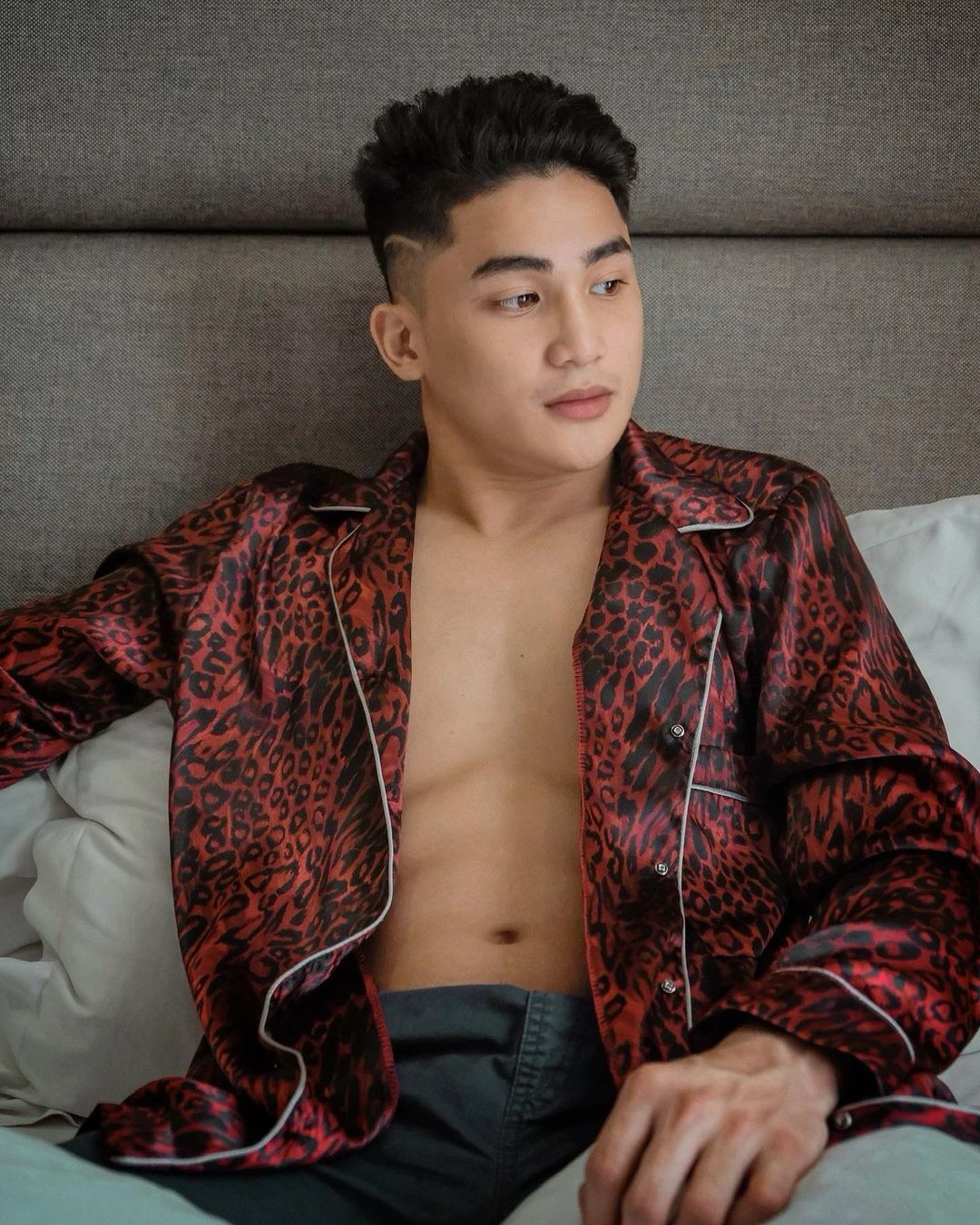 (Image/@shucalleja/Instagram)
Happenstance features a cast consisting of mostly newcomers, with the protagonists Jose Manuel and Wade respectively played by Jovani Manansala and Kiki Ipapo. But apart from the two, we also have a enticing supporting cast. Meet Shu Calleja, who has made a career as an Instagram personality long before he made his debut. With 330k followers, the man is a professional athlete and an avid martial artist. He regularly shares eye-popping, after-training pictures on his social media pages; with his adorkable look paired with sweet eyes, the man is nothing short of another sunny twink. Under his shirt, you'll find 6 distinguished pieces of abs and a thick chest that says "come lean on me". With such an impeccable body and dazzling a smile, one cannot help but fantasize about devouring him.

(Image/@shucalleja/Instagram)
Aside from that, Shu Calleja had also been cast in a LGBTQ short, called How to Die Young in Manila and starring Gameboys' Elijah Canlas, which premiered at the Busan International Film Festival. Want to see more of the talented and charming twink? Make sure not to miss GagaOOLala's brand-new original series Happenstance!

(Image/@shucalleja/Instagram)