It often goes without saying that bathrooms that steam hot water and sweat are more often the birthplaces of lust than not. With a slew of gorgeous, statuesque nude male bodies drenched and lathered in liquids of various kinds, what more could anyone possibly ask for? Take, for instance, Taiwan's very own Your Name Engraved Herein, which broke all queer film box office records in the island nation last year, that features an unforgettable shower scene in which one of the protagonists helps the other one off behind closed doors, with unsettling close-ups and the sort of skinship that would have your toes clench.
Likewise, Taiwanese original BL series HIStory and Be Loved in House also feature their fair share of delicious men who are not in the slightest bit reluctant when it comes to showing off their irresistible muscular figure and jaw-droppingly stunning looks. With fan servicing moments that are all so alluring, how could anyone not give in?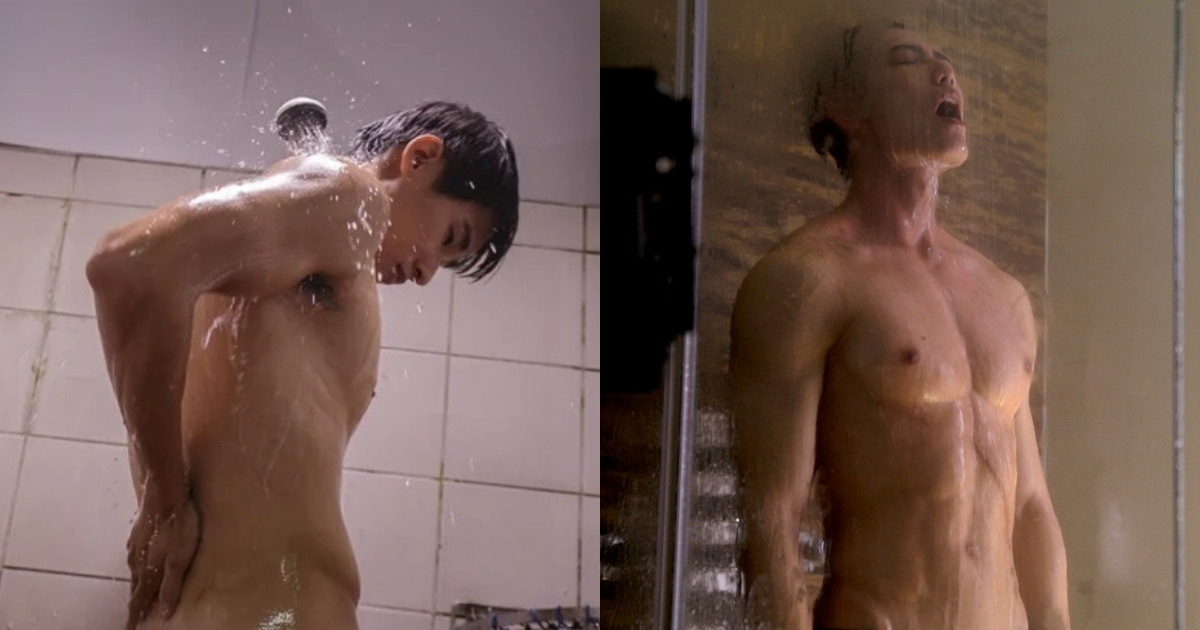 Left: Zach Lu in HIStory2: Crossing The Line (Source: CHOCO TV)Right: Aaron Lai in Be Loved in House (Source: Vidol)
The following are our top 5 films on GagaOOLala that feature the steamiest of gay men in the sultriest of shower scenes. But these are, of course, what we would call only the "tip of the bathroom". Many more gay films and series with unfathomable intimacy, warmth, and wetness await your discovery at the global LGBTQ+ streaming platform from Asia!
---
After a dip in the pool, professional swimmer Hsuan (Adam Lin) is asked by Fong (Huang Guan-Zhi), who is younger and has a crush on him, to shower together, an invitation that Hsuan finds irresistible. Entering the shower hall, the first thing that comes into Hsuan's sight is Fong's naked back.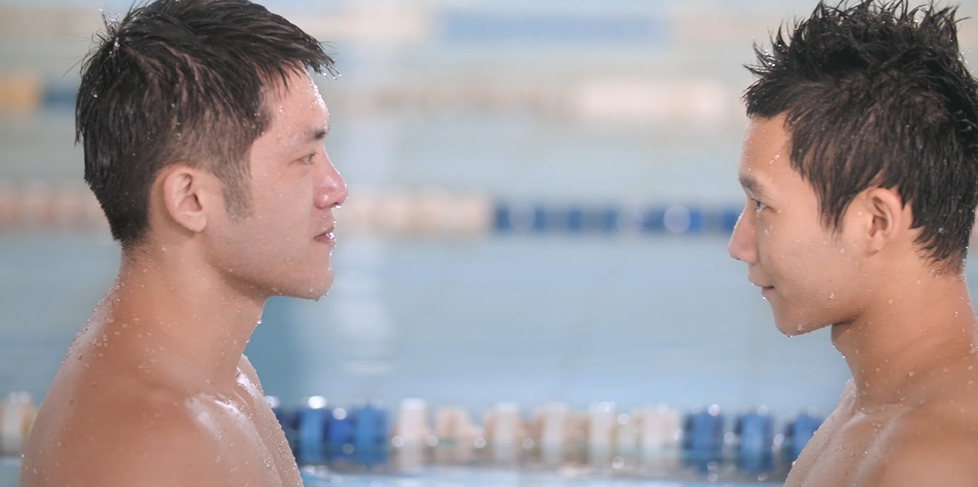 (Source: GagaOOLala)
Ashamed and self-doubting of his "size", as Hsuan confronts Fong's flirting, liquids of lust soon go to splash.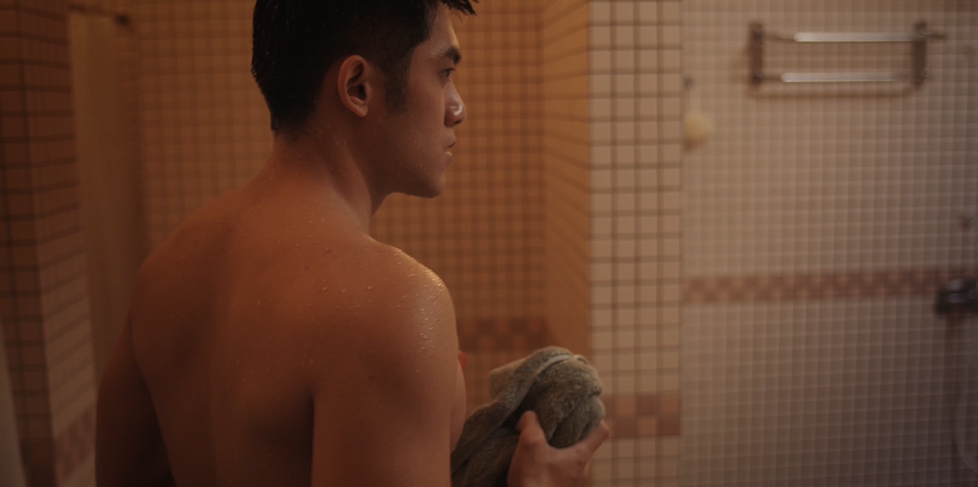 (Source: GagaOOLala)
However, Fong's sudden and unexpected "back" hug has left many gay hearts pounding as they crave for his next move on Hsuan. After all, what is to become of the little man and his 'mini willy'?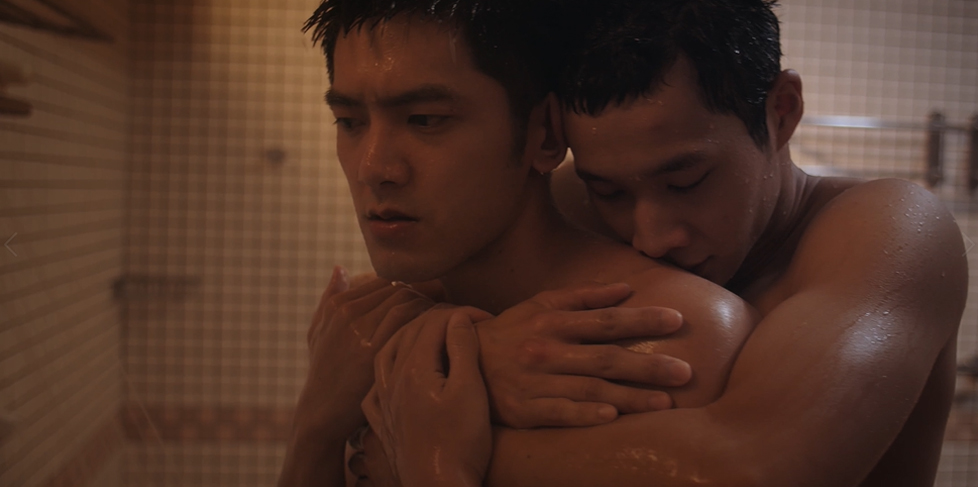 (Source: GagaOOLala)
---
Gay man A-Bu (Patrick Lee) and his employees, Ben (Edward Chen) and pretty girl, Flower (Lene Lai) drink an unknown sake during a bath. When they wake up, their bodies have swapped. An intertwined relationship between the three, hence, begins.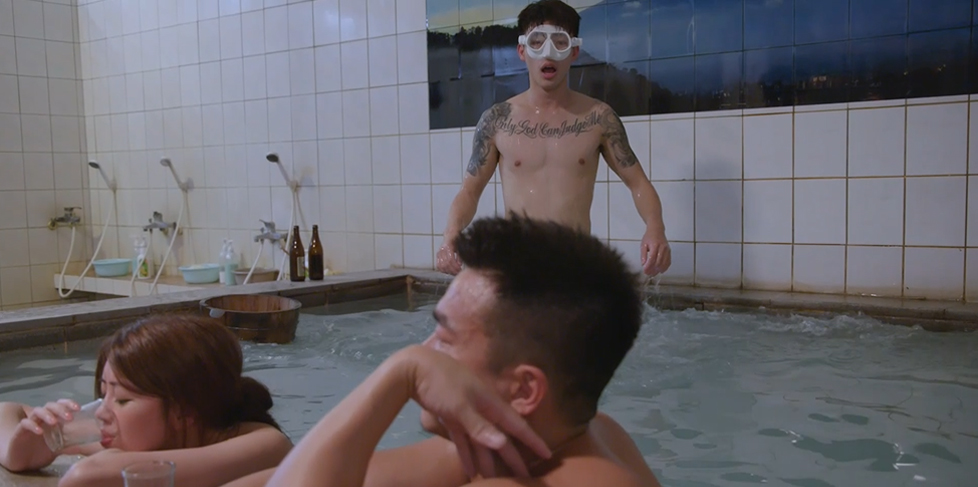 (Source: GagaOOLala)
Ben has the nickname of "huge sausage", whereas A-Bu is known to be the "pretty boy big sister". The two men paired with part-time worker, Flower, who is a bit of a bimbo, have scene after scenes of the color flesh. What kind of marvels would their shower room adventures bring?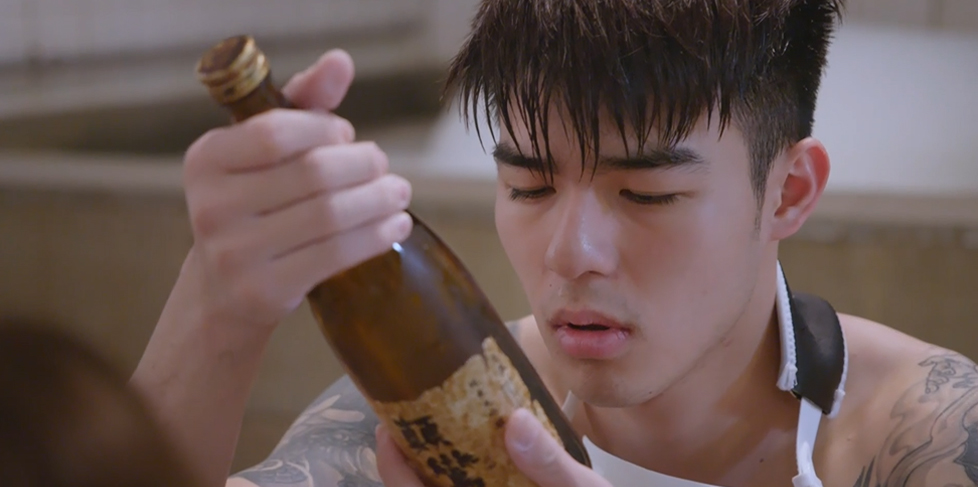 (Source: GagaOOLala)
How many pounds of meat might one devour in the Mermaid Sauna?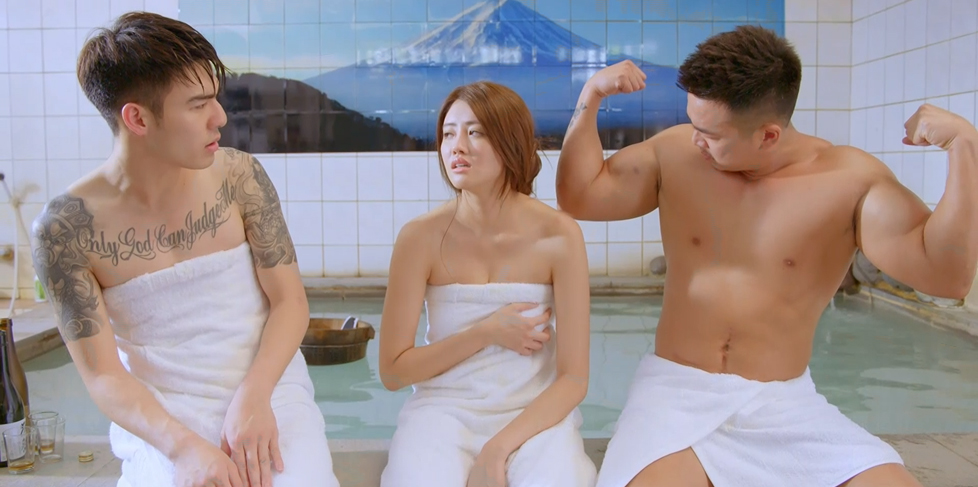 (Source: GagaOOLala)
---
That sweet, sweet world that belongs to no one but the two who look in each other's eyes with nothing but love. Is this not a scenario that every couple fantasizes about? Benjamin (Colin Morgan) and Noah (Phenix Brossard) lie together on a bed, with the sunlight flowing in through the window. At one another's most defenseless of moments, the question that is asked is, "Would you be my boyfriend?"

(Source: GagaOOLala)
A wordless moment paired with a smile is perhaps the best response possible. But aside from its intimate and comforting bathing scenes, Benjamin has a lot more scenes of sweetness to offer.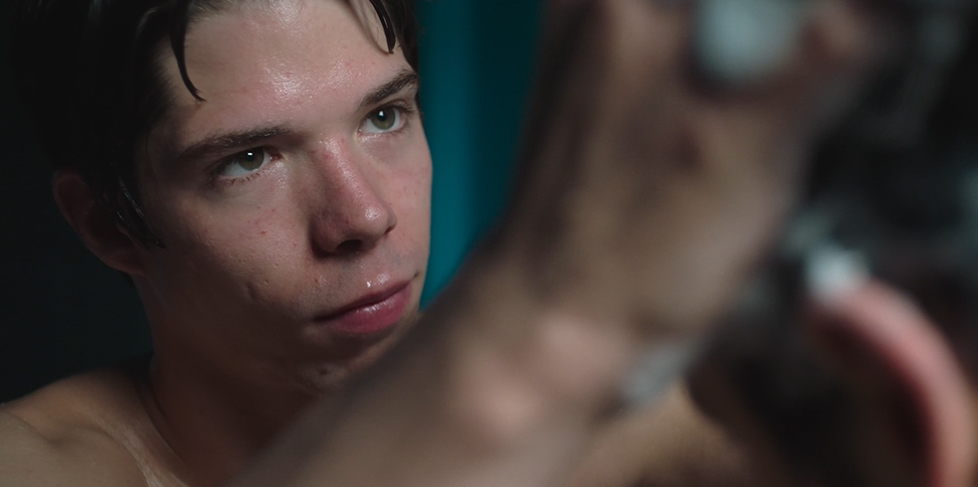 (Source: GagaOOLala)
So, go home today and lather and shampoo your partner. Whisper in his ears and tell him your most intimate and tender secrets. 

(Source: GagaOOLala)
---
What is one supposed to do after rushing indoors from a rainstorm? Shower, of course. But, let's just say that your man comes in and gives you a surprisingly hot kiss from behind. Do you think you would have it in you to resist something like that? 

(Source: GagaOOLala)
And the next thing you know is that his fingertips are passing through your hairy thighs, and his eyes, steaming with passion, are gazing into yours. What can you do, other than give in?

(Source: GagaOOLala)
Goodbye Mother brings the familiar gay story to conservative Vietnam, where lust between men happens only behind closed doors with a hint of betrayal to one's family. How is this version of the gay secret to be ravelled?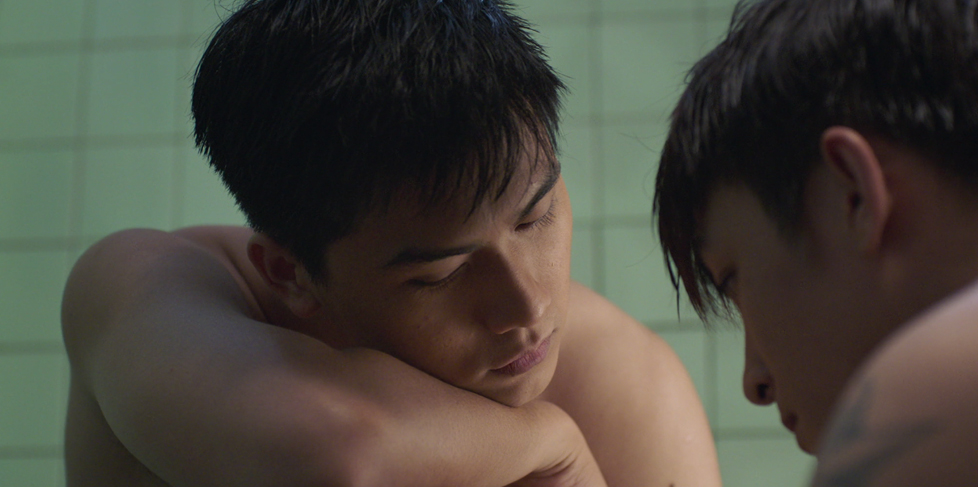 (Source: GagaOOLala)
---
Saunas seem to be an indispensable part of gay culture as it has forever remained a topic of popularity in the community. A few minutes into the Taiwanese movie, The Teacher, and you get a full 4 minutes of a sauna scene.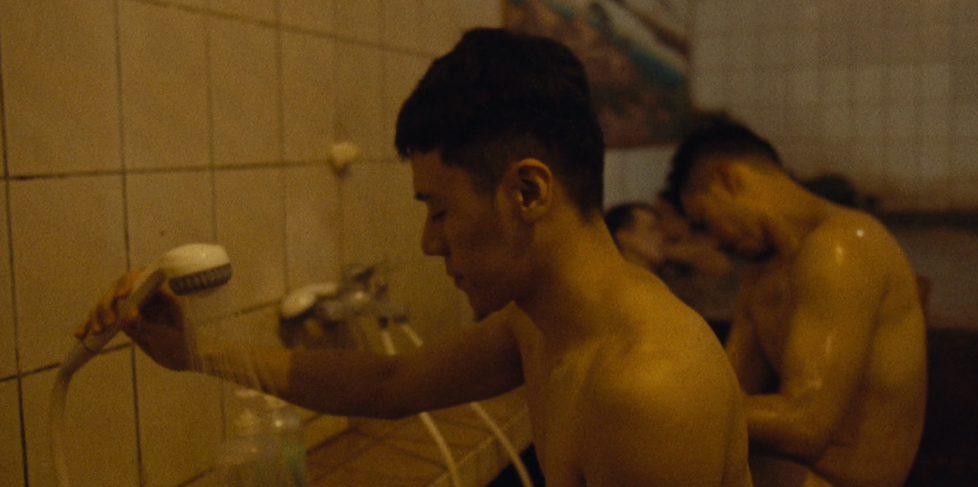 (Source: GagaOOLala)
The movie follows Kevin (Oscar Chiu) into the dressing rooms for a shower before entering the dark, desire-tinted halls of the sauna. A glimpse at a stranger hints at the tacit lust concealed within the flesh-colored steam room.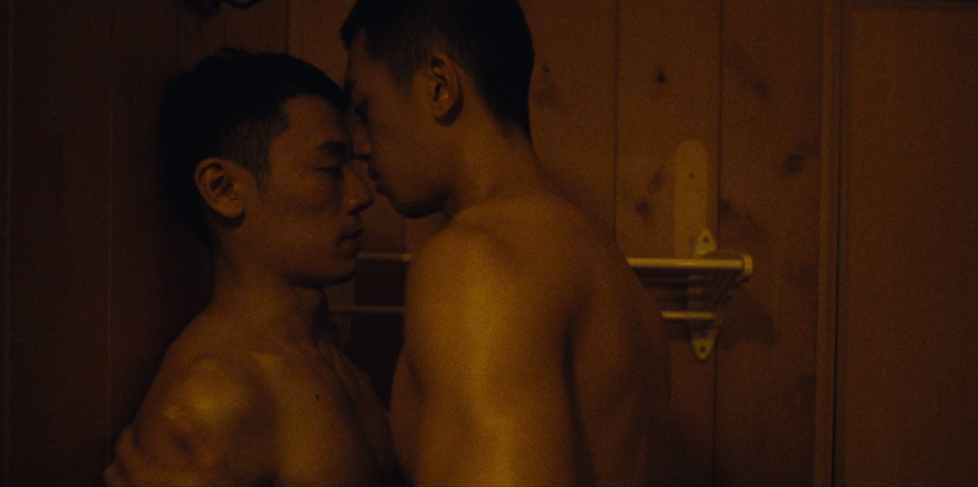 (Source: GagaOOLala)
Every look is a confirmation; every touch of the skin is an exit for the accumulated loneliness and desire. A warm embrace by another man is perhaps all he wanted for the night, but the warmth entails a path that of same-sex love, a road that once walked, there is no turning back. 

(Source: GagaOOLala)
Apart from the aforementioned steamy titles, click on the link below to discover a plethora of other gay titles guaranteed to fulfill every curiosity, desire, and query of the queer universe.