As the trend of Boy's Love is taking Asia by storm, we cannot be thrilled enough to announce that Dark Blue and Moonlight, the most anticipated Taiwanese gay TV series is now available on GagaOOLala! With its delicious eye-candy cast and heart-wrenching storyline, it did not take long before Dark Blue And Moonlight became the talk of the town. It was the most watched Taiwanese online original TV series in 2017, trending topic in both Weibo and Yahoo, and its teaser reached 1 million views within a couple of days. The leading four actors have an average height of 185cm and 25 of age. They are now considered the new F4, a title inherited from the 2001 TV sensation "Meteor Garden", but taller, better looking and A WHOLE LOT GAYER. The story of Dark Blue And Moonlight revolves around 4 young hunks Hai Qing, Ping Jun, Yan Fei, and Jimmy.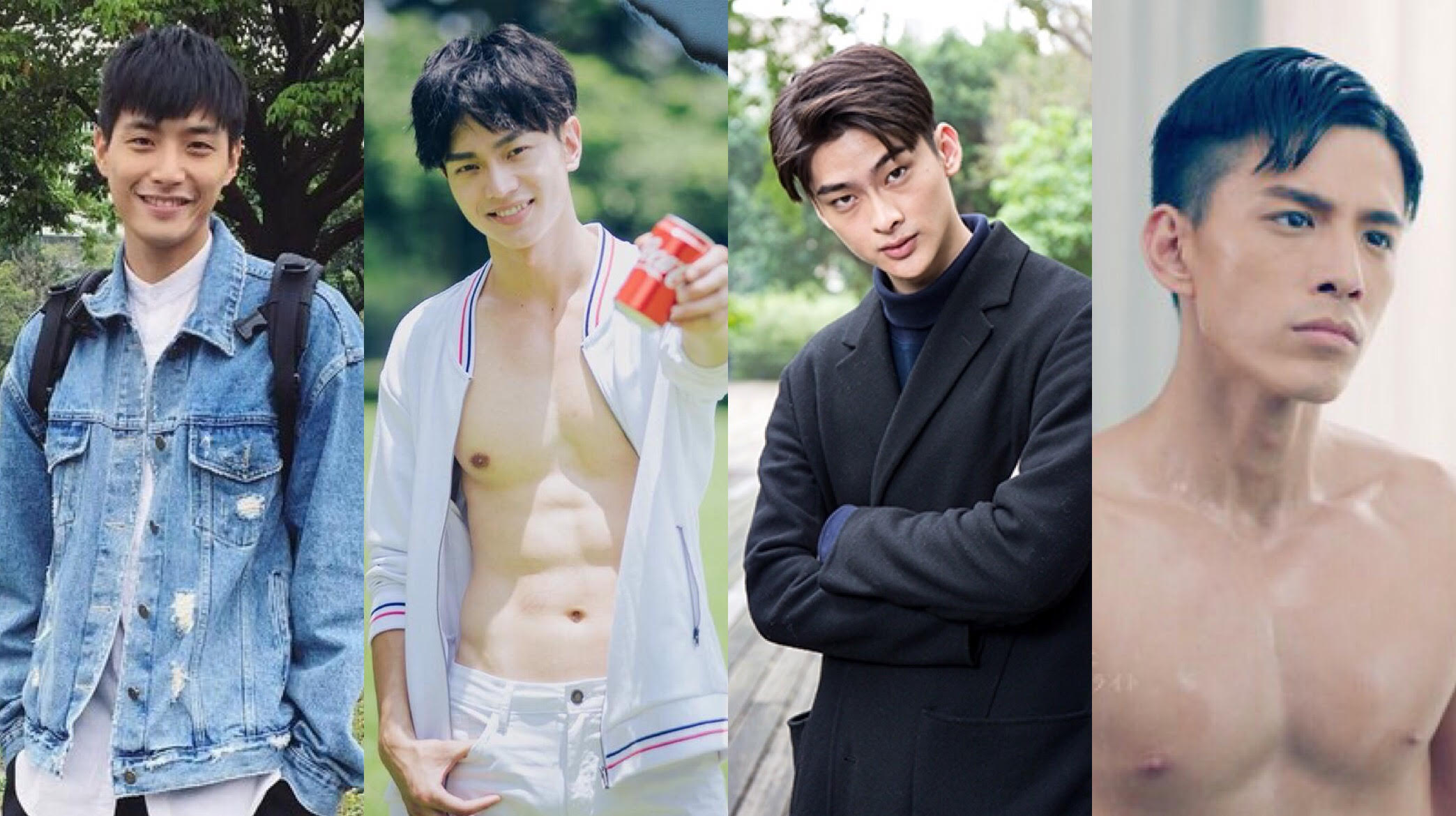 Left to right: Hai Qing, Ping Jun, Yan Fei, and Jimmy
Yan Fei and Jimmy have been a couple for many years. Beneath the surface, they are opposite poles. Hai Qing saved Yan Fei from drowning in their first encounter at the swimming pool and Yan Fei is unable to forget him. Ping Jun is also drawn to Hai Qing since the first time they met at an art institute where Hai Qing painted his nude body. While who will win Hai Qing's heart remains unknown, the fans in Taiwan and overseas are shipping both couples hard.
Hai Qing & Yan Fei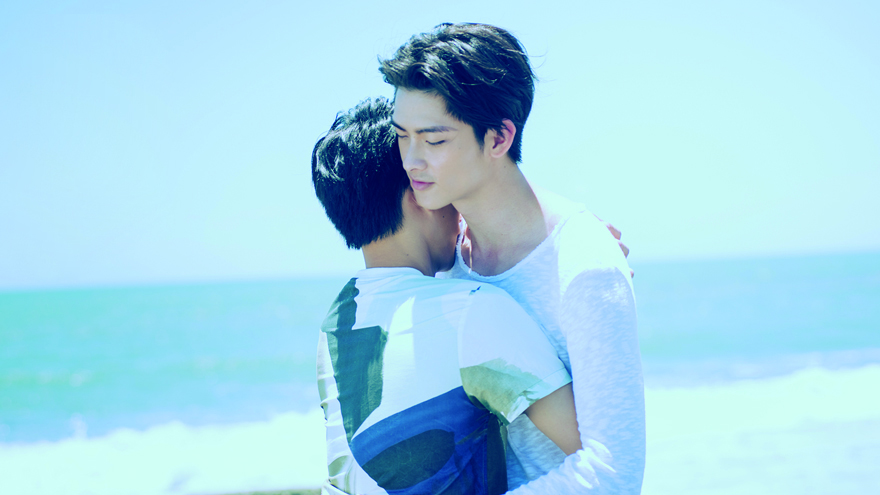 (Source: GagaOOLala)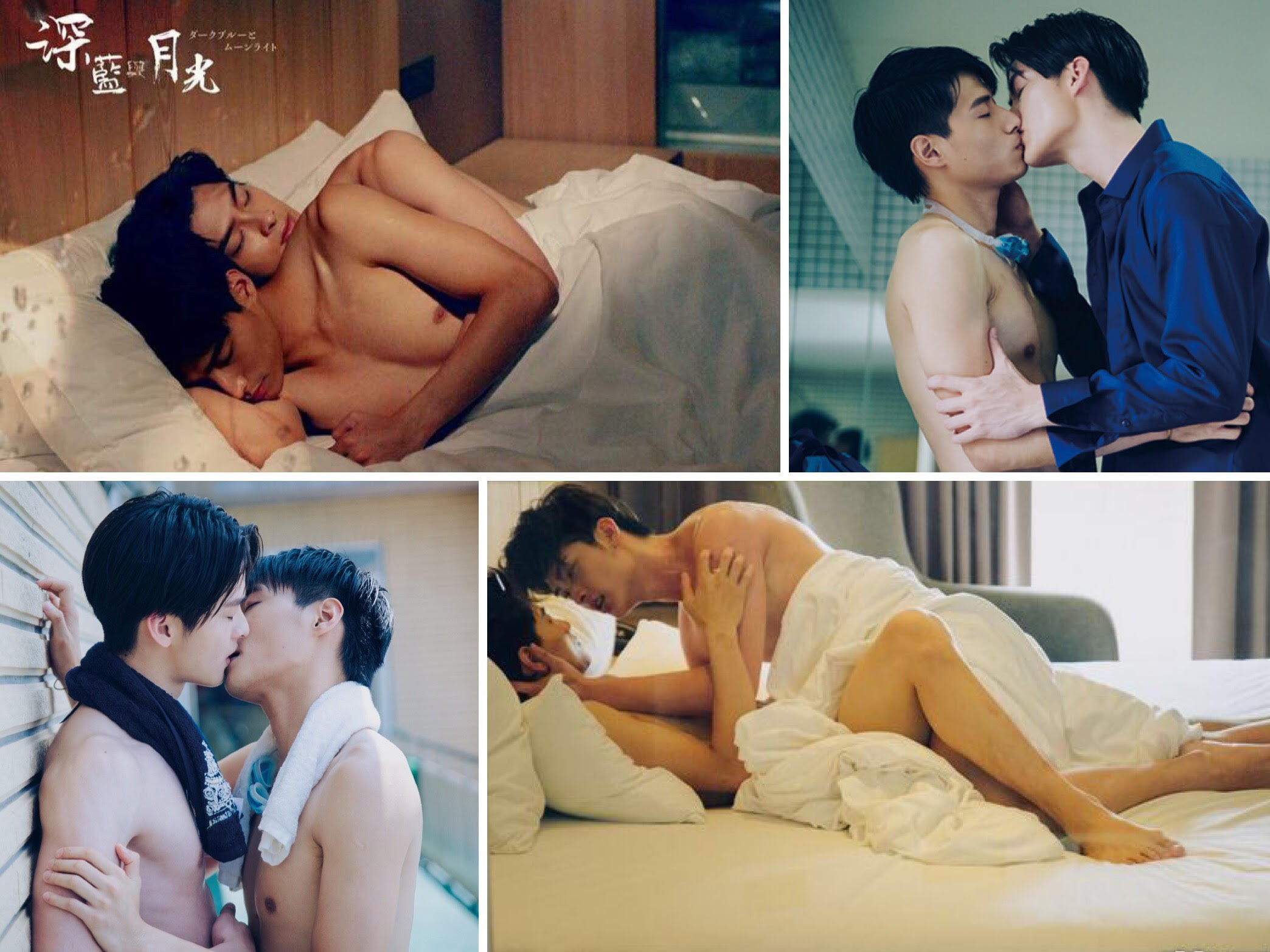 (Source: GagaOOLala)
Trying to find an episode where the two of them do not kiss or roll in sheets is second to impossible. You can almost always find Hai Qing and Yan Fei's lips locked together and arms around each other. With his puppy eyes, bright smile and look of a wounded little animal, it took Aric, who plays Hai Qing no time before he became every gay man's dreamboat. There is hardly anyone who can resist his charm and that includes Yan Fei, the young marketing director played by Tom. Tom was a fulltime model before he landed the nudity-heavy role as Yan Fei. Despite Dark Blue And Moonlight being his TV debut, Tom is most definitely a sight for our sore eyes. However, for those who are shipping the Hai Qing & Yan Fei couple on and off screen, you might have to wait. Tom is allegedly dating a female model now. As for Aric, he gave an assertive no as an answer while being asked if he had "pitched a tent" during the intimate scenes with male costars or thought about "switching teams".
Hai Qing & Ping Jun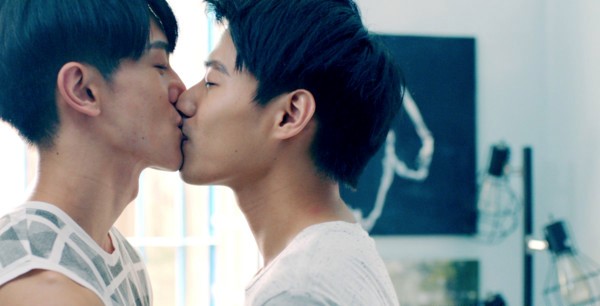 (Source: GagaOOLala)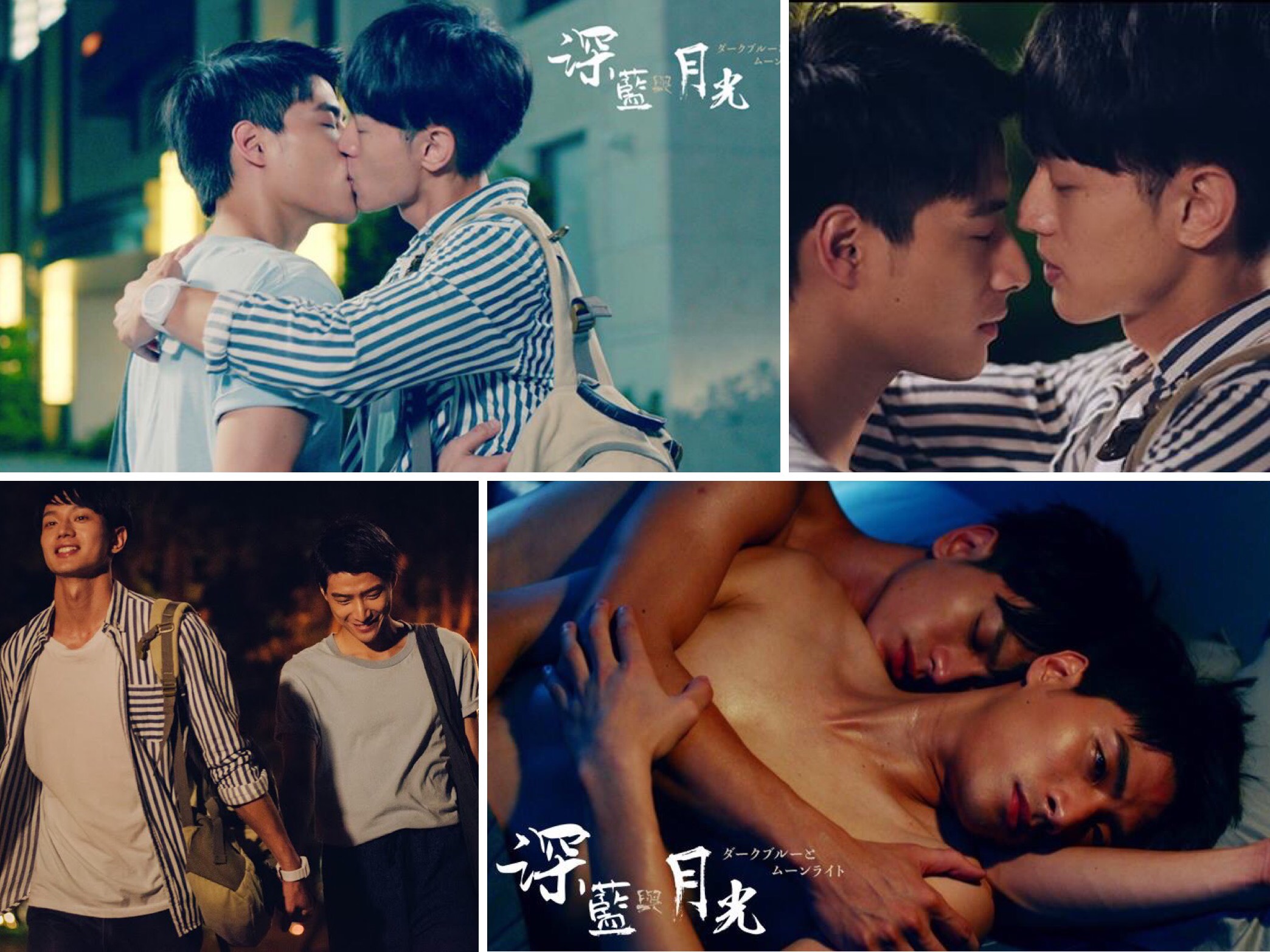 (Source: GagaOOLala)  
Unlike the dominating Yan Fei, Ping Jun is just your typical boy next door. Played by Tim, both character and actor are caring and considerate. When Hai Qing is pouty, he makes him smile; when Hai Qing is hungry, he shows up at his dorm with food; when Hai Qing's grandfather is sick, he takes care of him. He also surprises Hai Qing all the time hugging him from behind, shouts "I love you" at his door and helps him solve his problems with friends and family. He is always there for Hai Qing, even if he sometimes does not notice it. Fortunately, fans know better. Ping Jun is the undoubted favorite in Dark Blue And Moonlight not only because he is probably the sweetest guy you may come across but also the hunkiest of the cast. Let us NEVER forget the first time Ping Jun and Hai Qing met, he bared it all while looking like a total Greek god.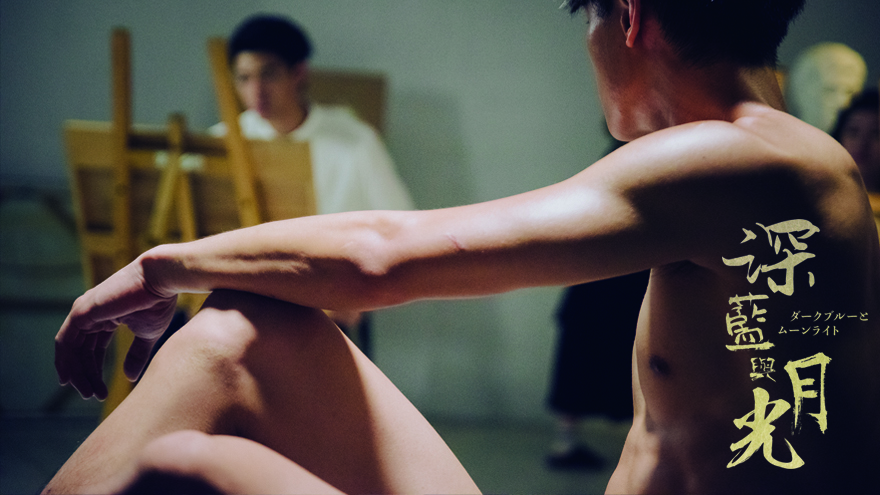 (Source: GagaOOLala)


(Source: GagaOOLala)
No matter which couple you are rooting for, you can now watch the first episode of Dark Blue and Moonlight on GagaOOLala FOR FREE. Beware, it is highly addictive!

(Source: GagaOOLala)