American-Filipino actor Gerald Anderson has been praised as Philippine's "action drama prince" thanks to his brilliant performances in many recent action movies. Anderson, now 30, does nto miss a day in the gym. He looks amazing both in his films and in real life. Although he identifies as straight, he has recently starred in several gay films, notably Deadma Walking (2017), where he plays a gay man's love interest.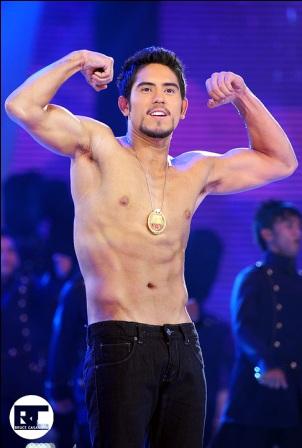 (Source: Google Sawot)
In 2015, Gerald Anderson starred in the television series Maalaala Mo Kaye, where he played a gay elementary school teacher who suffered from XDP (X-linked Dystonia Parkinsonism). The role earned him a Best Actor Award courtesy of the 24th PMPC Star Awards for Television. Gerald Anderson said that playing a gay XDP-stricken character was one of the toughest challenges he ever faced.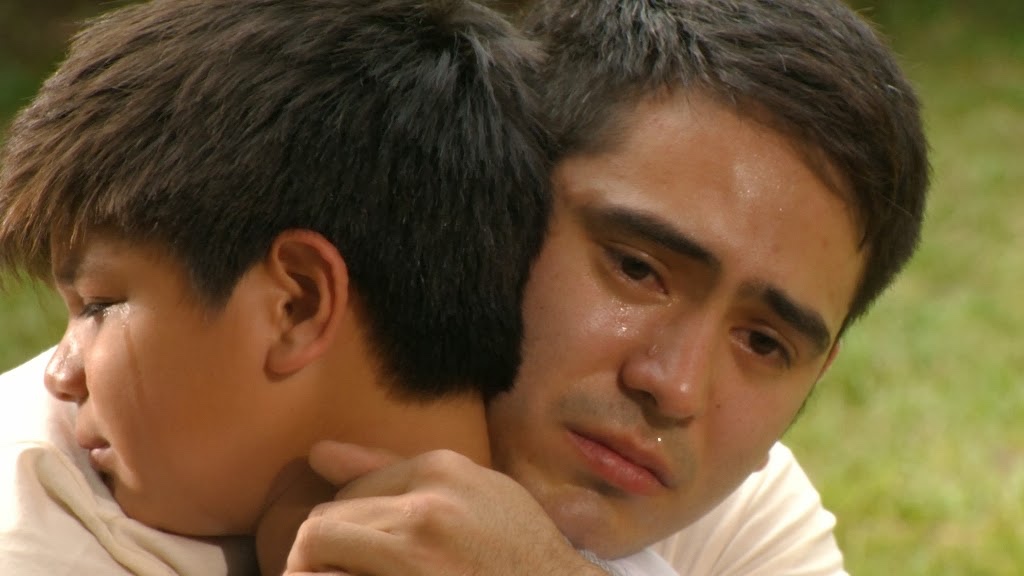 Still from Maalaala Mo Kaya /(Source: LionhearTV)
In a 2015 ABS-CBN News interview, Gerald Anderson said that it was his "dream role," and that "this is also my first gay character." He decided to to do this role because he wanted to experience the difficulties most homosexuals go through. Most importantly, he truly suports all LGBT communities: "After a long history of discrimination, gay people should be proud of themselves. In my opinion, gay people are highly creative because what they have gone through, it brings up an outstanding charisma." This genuineness not only motivated his exceptional performance, but also made tons of fans fall in love with him.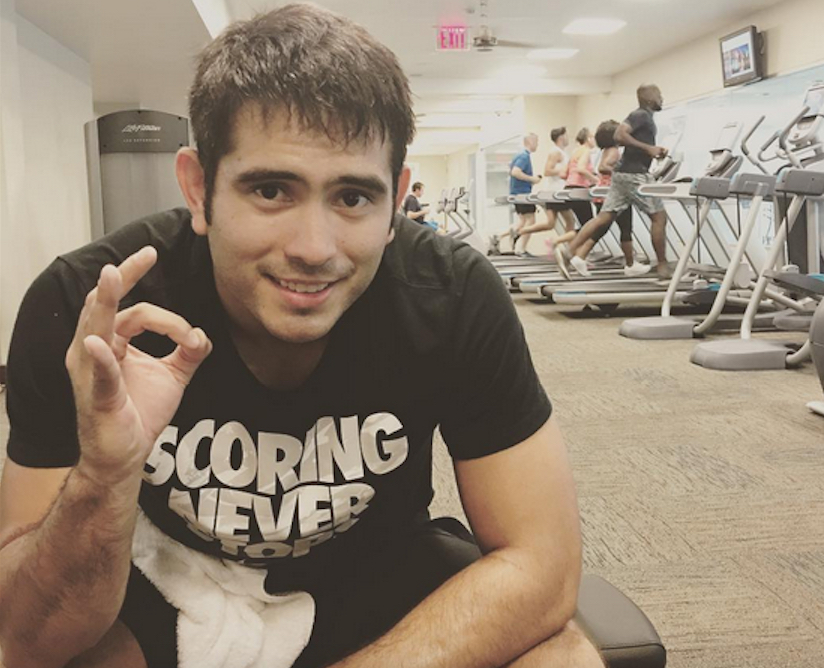 (Source: ABS-CBN Sports)
Gerald Anderson is also an outstanding dancer and basketball player. He has released two dance albums that made him an online sensation. Moreover, in 2018, he joined Marikina Shoemasters of the Maharlika Pilipinas Basketball League, and participated in the national 3 on 3 basketball league, helping the team gain their first game in the competition. It is indeed hard to resist someone who is as multi-talented as he is.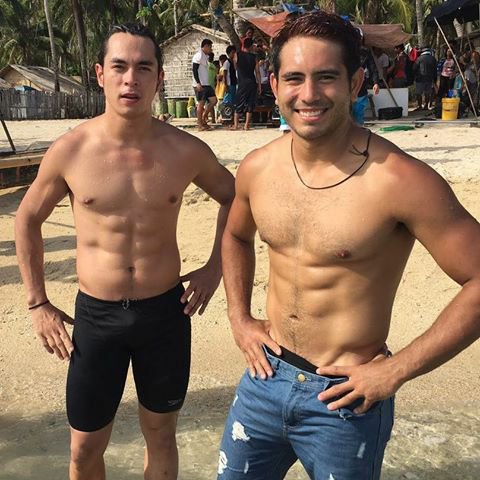 Gerald Anderson (Left) / (Source: Twitter)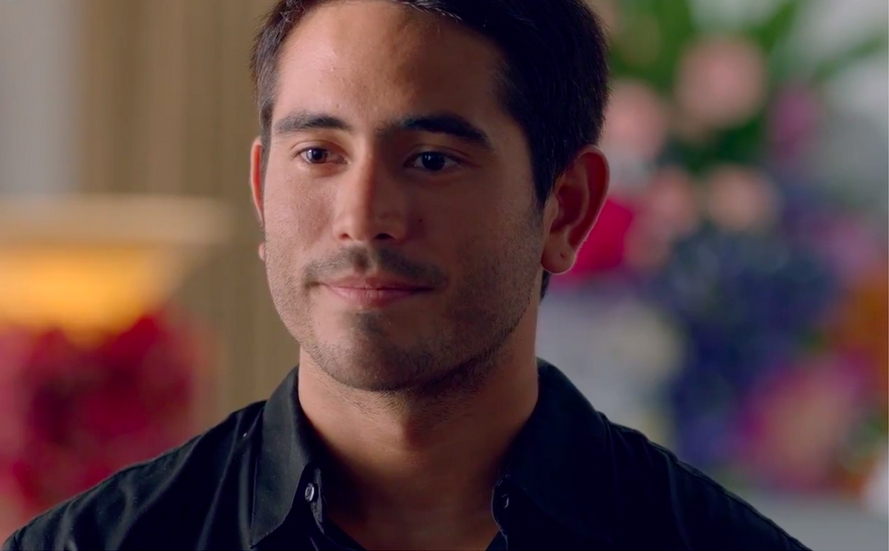 Still from Deadma Walking / (Source: GagaOOLala)
Gerald Anderson stars in Deadma Walking (2017), an adaptation from Palanca Award-winning screenplay. The film follows a gay man suffering from a terminal illness who decides to fake his death and attend his own over-the-top and hilarious funeral, in order to hear his friends and family opinions of him. Gerald Anderson plays a straight friend that the main character adores. It is heartbreaking moment when, in a stellar scene, Gerald confesses his feelings for him. If you want to experience Gerald Anderson's brilliant acting skills (and hunky appearance), do not miss this Filipino comedy film!
Author: Tang