Despite the gloomy times we are living in, I am writing to share with you the news that our platform GagaOOLala, Asia's first LGBTQ+ streaming service, launched globally on May 15th, 2020.
Yes, it is already available!
In early 2016, I started conceptualizing the platform while organizing the 3rd edition of the Taiwan International Queer Film Festival (TIQFF). Several months later, by the time the festival concluded, and coinciding with the 14th Taipei Pride celebrations, my team and I were exhausted while preparing for the inaugural launch. From the official launch of GagaOOLala on, my colleagues and my family spent 3+ years on the frontlines updating and expanding GagaOOLala and dedicating part of our time and resources to the Taiwan Marriage Equality Coalition, as one of its founding members. 
Many people reading this know that the events in Oct/Nov 2016 created a domino effect that eventually led to same-sex couples being able to legally marry on May, 24, 2019. As a newly minted father of twin boys handling unexpected death and illnesses in the family, as a businessman dealing with the rigours of running a company rolling out innovative yet unproven services, and as an activist on the front lines fighting for gay rights and not letting friends down... I must confess that these past four years have been the most rewarding as well as the most tempestuous in my life. I wondered many times whether I would buckle under all the pressure.  As soon as those thoughts of doubt and fear crept up, I countered with equal measures of self-motivation: I can't crumble: If I crumble, all crumbles.
Well, I am still standing,  and standing Tall and Proud.  
On the cusp of IDAHOT (May 17), the one year anniversary of Taiwan's same sex marriage legislation (May 24), and Pride Month (June), we are making the biggest and boldest move yet for GagaOOLala. Starting May 15, 2020, GagaOOLala will become a global streaming platform, meaning that people in every corner of the world will be able to access our service via web or app. During the past 3 years, we have expanded from Taiwan to Southeast Asia, then to Hong Kong/Macau, and then, last June, to South Asia.  We have gone from 300 titles at launch to now housing over 1,000 titles from around the world. We have gone from an idea of wanting to bring LGBT stories and characters as broadly as possible to becoming the "Gay Netflix" with over 400,000 members. With this global launch, a new and exciting chapter is ahead of us.
In addition, GagaOOLala is not only a distribution platform. Since 2019, we are supporting queer creators around the world through our production platform GOL STUDIOS. In one year, we have provided financing and production, distribution and marketing resources to more than 20 LGBTQ+ projects from all parts of the world, including US, Japan, Germany, Thailand and many more. Even though the film industry is living one of its most severe crises ever with international film festivals and productions coming to a sudden halt, we still hope there are new exciting projects out there interested in collaborating with us, especially now that we are available globally. If you know of anyone that might be interested do not hesitate giving them my contact information.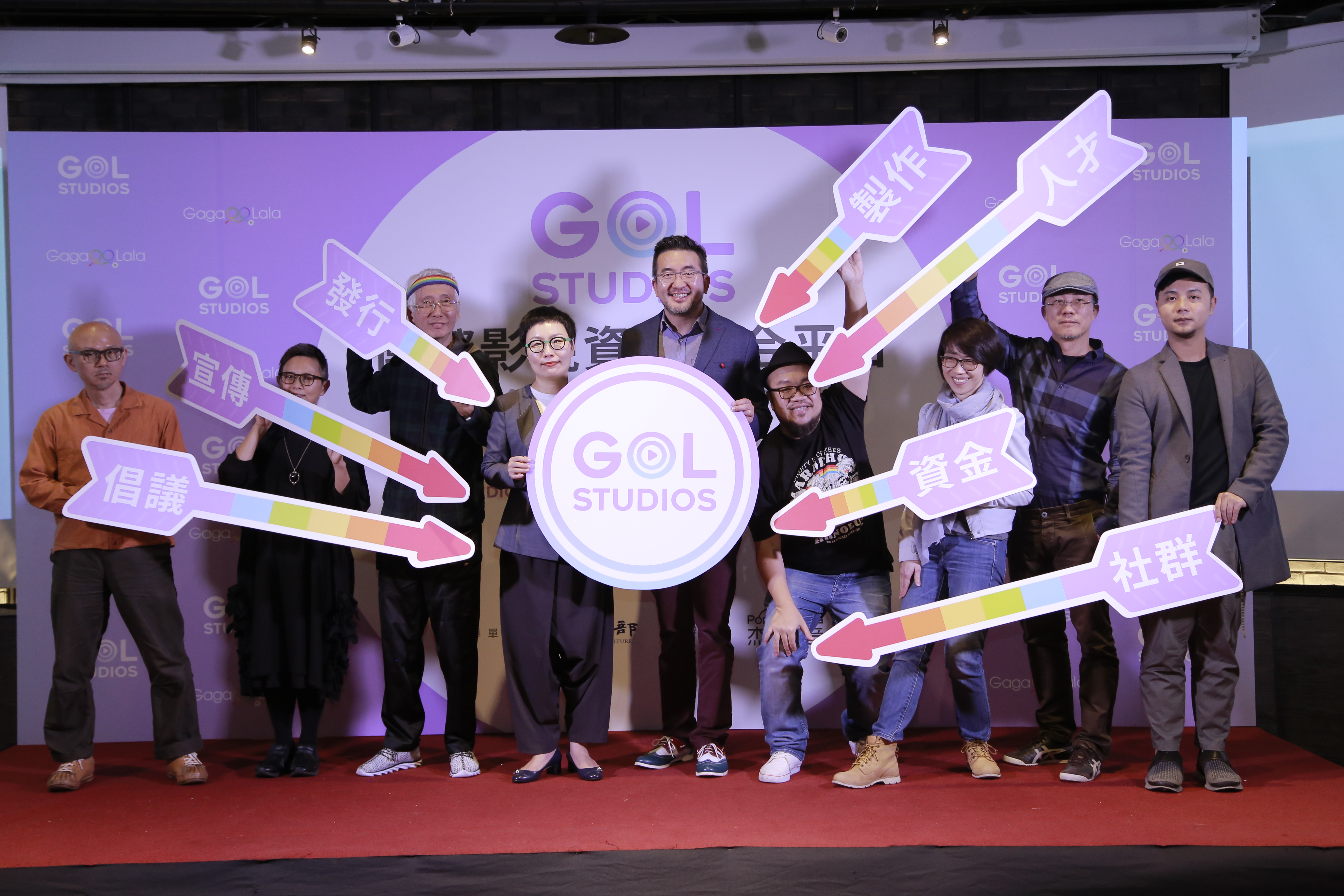 GOL STUDIOS launch. From left to right: Cheng Hung-i, Wei Ying-chuan, Chi Chia Wei, Celest Hsiao-ching Ting, Jay Lin, Nelson Yeh, Zero Chou, Cheng Ming-lang and Yu Jhi-han
But I know that it is also happening at the most challenging times for the global health and economy.  
Nobody could have predicted that 2020 could result in such an unprecedented health crisis with devastating economic implications that will endure for years to come. Taiwan is definitely ahead of the curve in containing the virus, but even walking around any neighborhood you see stores that were once bustling now either shut down entirely or empty. On the psychological  aspect, being locked down at home for weeks and months is heavy enough, but for many LGBTQ+ people, it also means to hide back in the closet.  According to research conducted by the American gay social network Hornet for the Thomson Reuters Foundation, 30% of almost 3,500 respondents said they felt physically or emotionally unsafe in their own homes.  "Think of how it feels to be 21 years old and living with a family that is unsupportive and constantly haranguing you about marrying a woman," said Alex Garner, senior health innovation strategist at Hornet.
We did not imagine our global launch would happen in a time when people everywhere are isolating themselves at home and, in many cases, hiding their identities. Given such hard circumstances, we have created a free section consisting of 30+ queer films for people to access anywhere, and we will continue to add new titles in the upcoming weeks. We hope that people who are at home and feeling isolated and lonely can find comfort and also be entertained by our catalog. 
As part of our global rollout, we are also premiering two originals titles: one is our Thai-Taiwan co-production of our first Thai feature film: Present Still Perfect, a sequel to the hit Present Perfect (a Thai film shot in Hokkaido!), and with a vast fanbase all across the world. The other is Taiwan Equals Love, a documentary in production since the first mass gatherings for marriage equality started taking place in late 2016. It chronicles Taiwan's legislative and judicial process in the country's road towards marriage to equality. More importantly, it showcases three generations of gay partners: an elder couple together for over 37 years, a lesbian couple raising a daughter together, and a young transnational gay couple that still cannot get married because one is from a place which does not legally recognize same-sex relationships.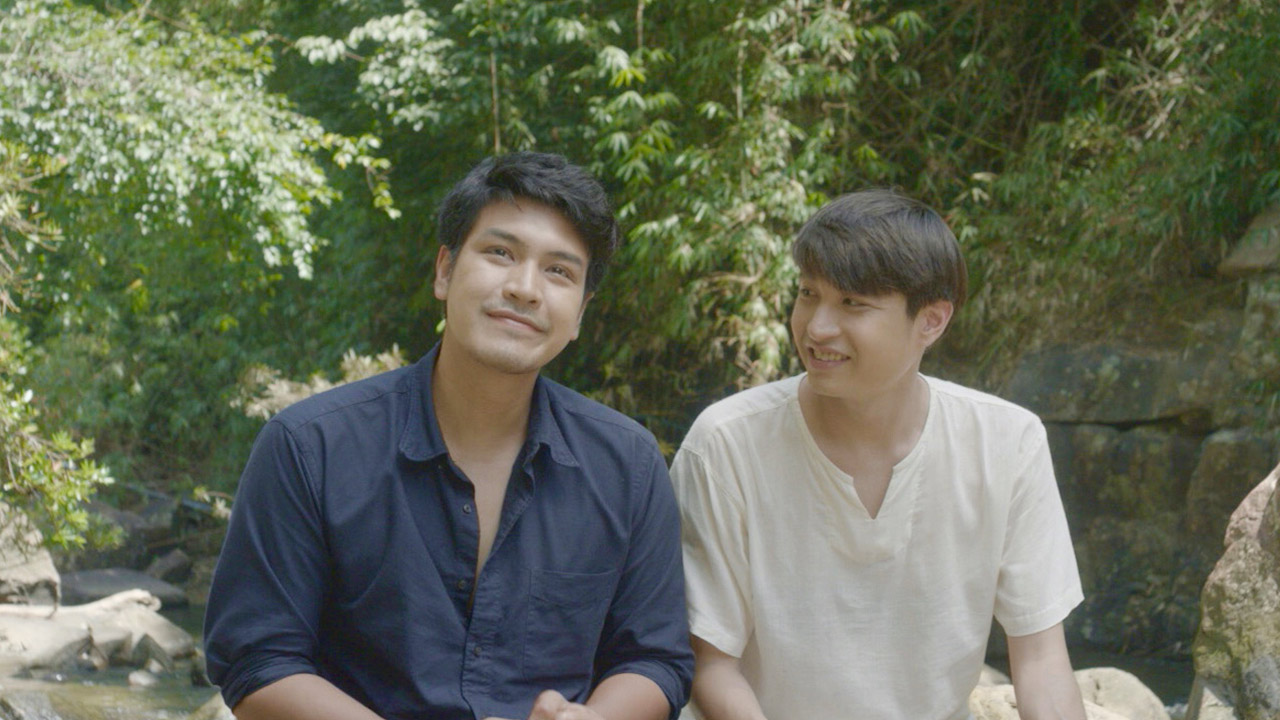 Film still from Present Still Perfect.
I will be writing more periodically to share with everyone the course of this global streaming service, from the perspective of a gay activist as well as a media executive.  
Please, follow me on this journey and help spread the word. 
I know the world is going through unprecedented changes and disruptions. It is causing so much misery and uncertainty. It made me hesitate on whether I should be sharing the news of our global launch at this time. Then I reflected back on how challenging the last four years have been for me personally, and on how I redirected much of my doubts and fears into building GagaOOLala... At this moment, I think the best thing I can do is to share, and connect, and reach out, and collaborate with as many people as possible. I just hope this brings some joy and happiness.