If you enjoyed the phenomenal Japanese BL series Cherry Magic! Thirty Years of Virginity Can Make You Wizard, here are some more must-watch new BL series on GagaOOLala; including the first ever BL series featuring an indigenous romance, Lakan, the Taiwanese series crammed with sweet desserts and music, Craving You, music and romanc becomes an explosive cocktail in Boyband Love, and the heart-melting /shocking campus series My Extraordinary will make you feel like being hugged. The heart-wrenching In Between is also a must-watch, along with the unique spiritual He She It. And for the cherry on top, there's also the prequel to the new Japanese movie His!
---
Lakan is about a man who wants to escape the reality of his life where he can rest from the hardships of the city and feel the simplicity of life and a man from the province who has a great responsibility to their tribe. The two form an intimate relationship without knowing that it is love despite their sexual preferences.
---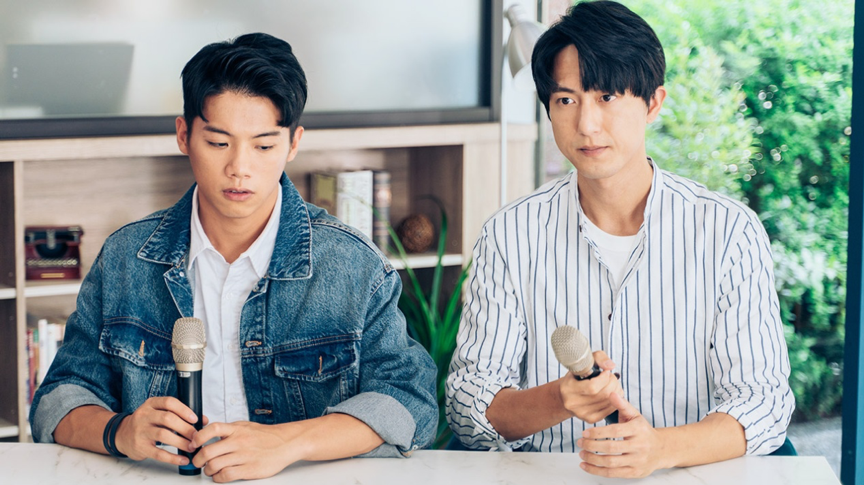 Kai-En is a popular internet singer. He becomes famous with a song about his first love. Cora, the manager of the famous dessert store "K.," wants him and the store owner Yi-Fan to work together. After Kai-En finally says yes, they meet up in a concert and are unexpectedly attracted to each other. However, Kai-En reveals that he doesn't like desserts.
---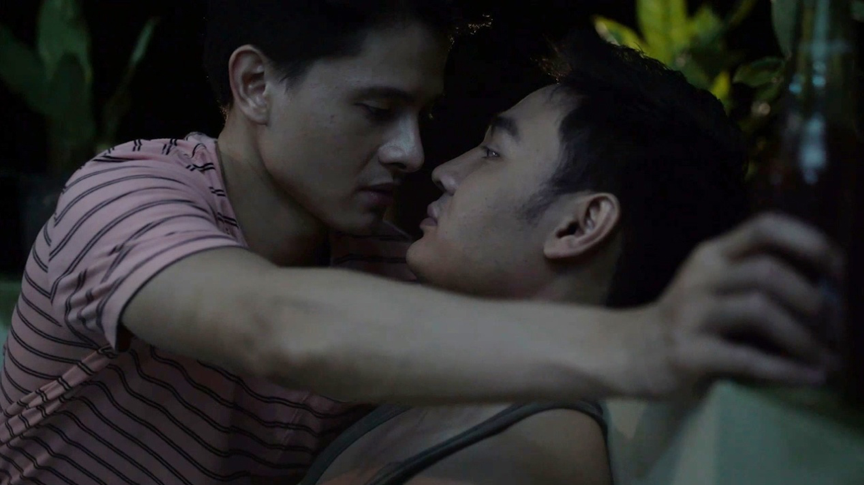 Boyband Love  revolves around LMTLSS (pronounced as limitless), a Pinoy boyband composed of Aiden, Danny, Jamie, and Rico who have one goal in mind – stardom! However, their journey won't be easy as their personalities clash, and their personal vendettas get in the way. It tackles issues about the LGBTQ+ community with music industry as the backdrop.
---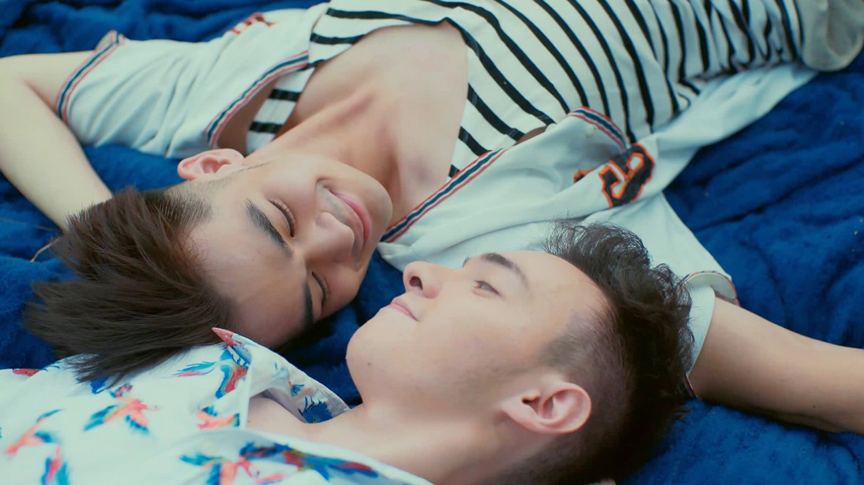 Ken is a popular and good-natured university sophomore who meets Shake, a shy freshman and university scholar, through a basketball game brawl. After settling their misunderstandings, the two young men are immediately drawn to each other. But their relationships are strained and tension mounts at home.
---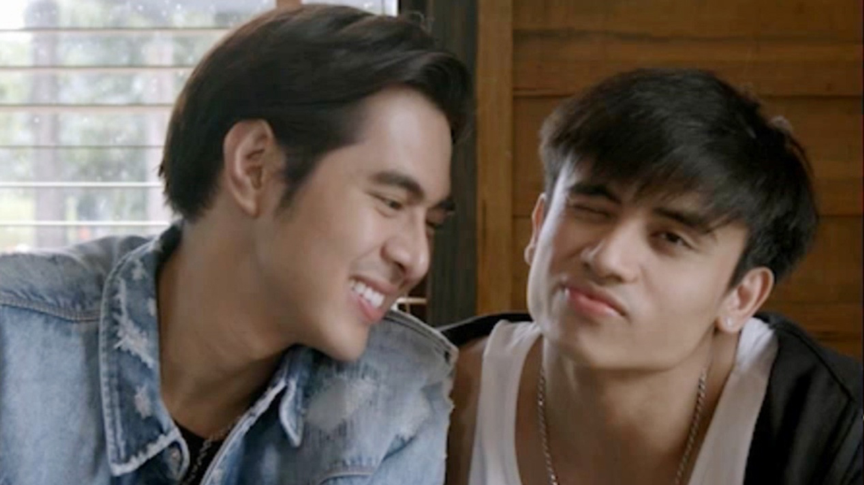 The most important part in a relationship is not the hello or the goodbye but the In Between. This is about the boys' love (BL) story of Taurus and Otep.
---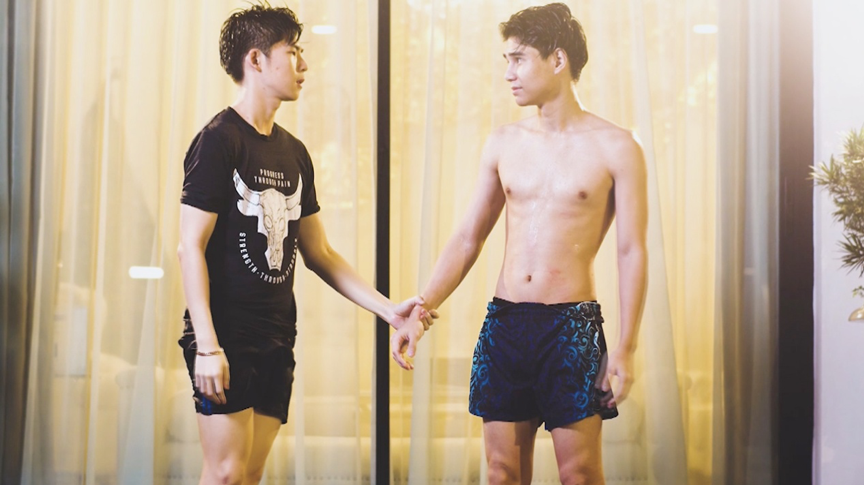 A three-chapter series about complicated relationships about making decisions by following your heart or following the rules. Mike and Peem are in a theatrical group and practicing a romantic scene together. But there seems to be something much more between them.
---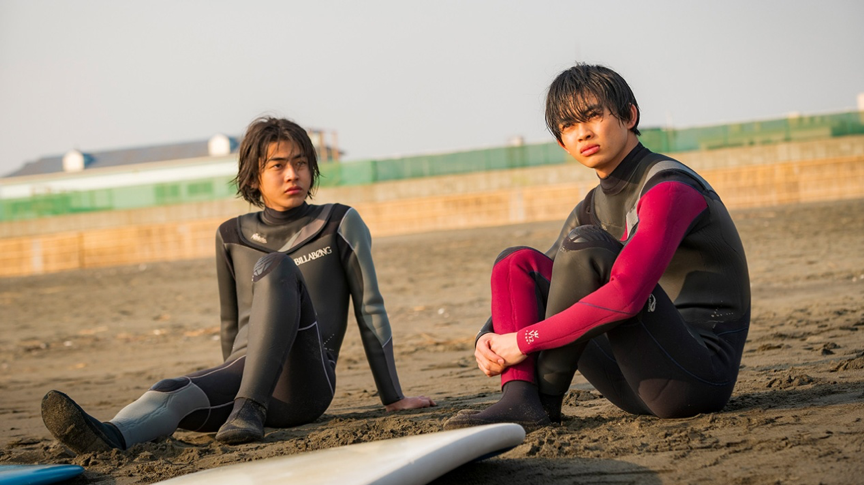 Satoshi is 17 years old and lives alone apart from his parents in the seaside town Fujisawa in Kanagawa. He is passionate about surfing and works at a bathhouse on the island Enoshima. Shun is the same age as Satoshi and visits Fujisawa for spring break. They meet and develop a relationship more than a friendship. (Currently available in Taiwan, Hong Kong, Macau, Southeast Asia and South Asia only)